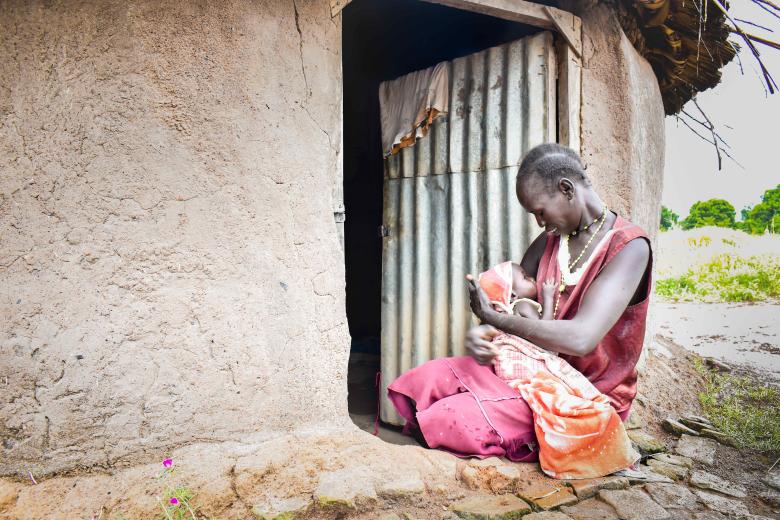 The climate crisis, hunger and the pandemic are breaking many mothers' hearts in South Sudan
Thursday, November 11, 2021
"My one year old daughter Achok has relapsed from her malnutrition condition three times and is still supported by World Vision's nutrition program", says Awel.
Five kilometers away from Kuajok hospital lives 36-year old Awel Atem, a mother of eight.
From a distance, one sees the tarpaulin and wet clothes spread on the roof of the collapsing makeshift hut. The cracks on the sides left the bricks and the thin poles that support it visible. A wet mattress can be seen on the inside while two children and a mother with a baby sat next to it.
Awel's face looked very disturbed and unhappy. When Achok was admitted into the nutrition program last March 2021, she had a mid-upper arm circumference (MUAC) measurement of 10.6 cm.
She was treated and was later discharged but was enrolled in World Vision's Targeted Supplementary Feeding Program with MUAC of 11.5 cm and recovered in April.
On May 2021, Achok was re-admitted into the program with a MUAC of 11.0 cm and later recovered. Unfortunately, Achok relapsed for the third time and is now on treatment again.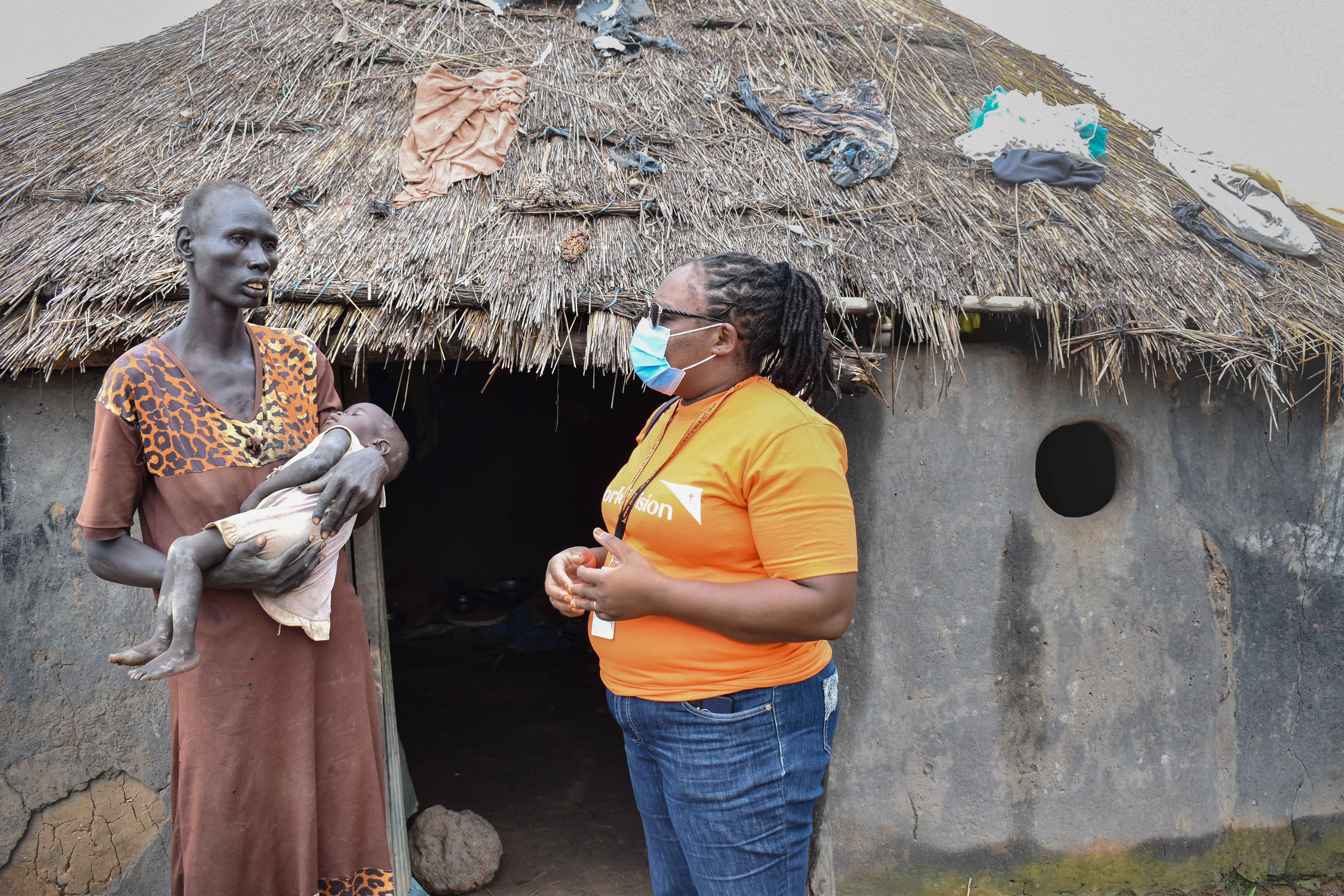 Awel shares, "My husband is a hauler of goods from delivery trucks but because of the floods, many roads are impassable making him jobless and unable to provide for us."
She said the house is their only means of refuge and if it collapses they have nowhere to go. Her children have no food. "My children have no clothes, shelter and cannot go to school", she adds.
Food insecurity remains a challenge to children's nutritional status in many of the communities. This dire situation has seen them relapse back to treatment in the nutrition program.
Awel used to brew a local drink and sew bedsheets but has stopped for lack of customers and seed money to continue. Prior to Achok's condition, her son also underwent a treatment in the program.
The family's previous house also collapsed from heavy rains. They temporarily stayed in a neighbor's house. Awel said her husband sold her materials for the bedsheets so they can buy food to eat.
World Vision's nutrition project, supported by UNICEF and the World Food Programme (WFP), has supported over 40,000 children in 64 nutrition centers across four counties in Warrap State.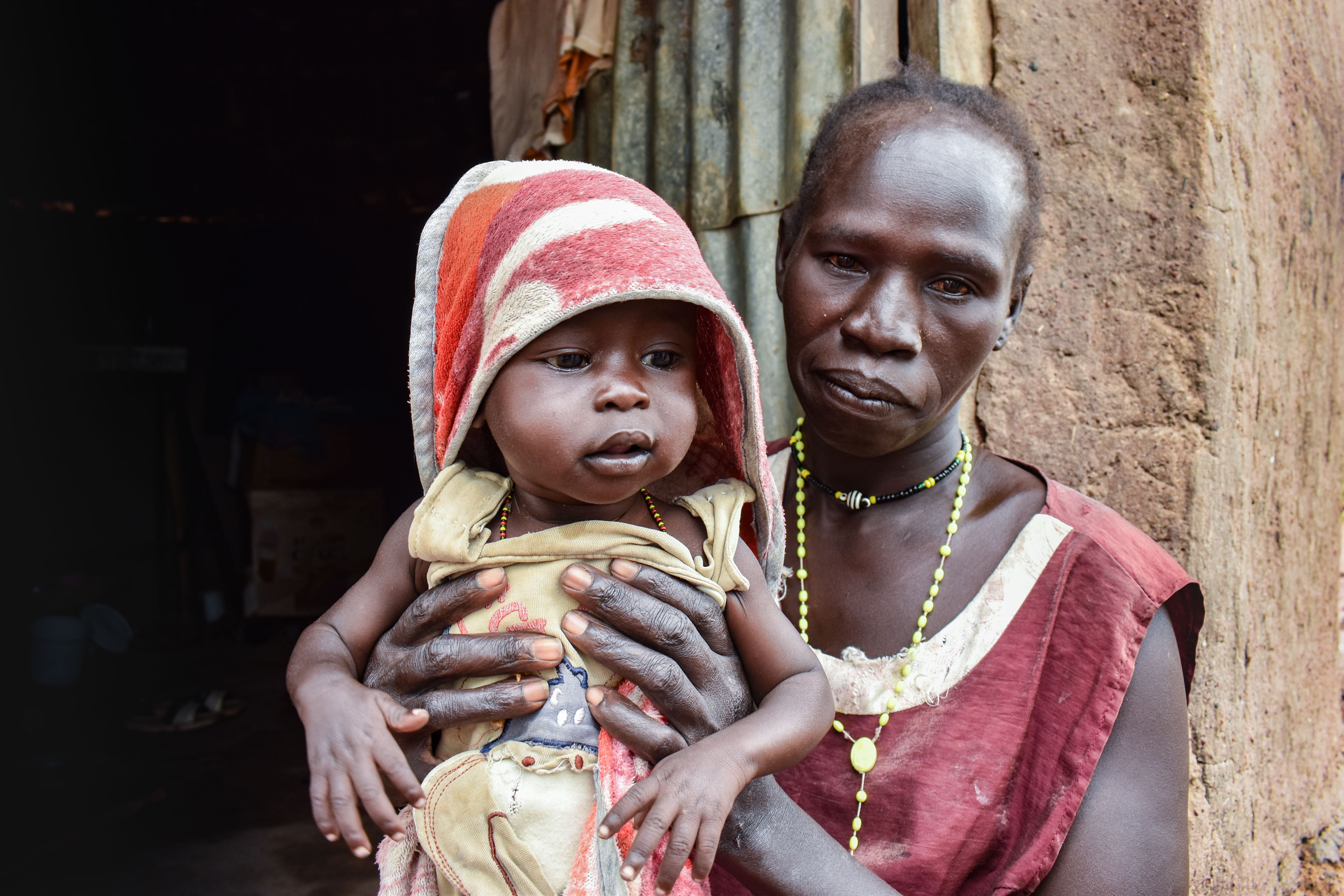 Abuk Theresa, a 22-year-old brought 11-months old Adhel at the nutrition site on April 2021 with a MUAC of 8.2 cm. She was treated, has recovered and discharged. However, she has again relapsed and was re-admitted twice.
Abuk's husband is a casual laborer who delivers water in the market. "My one year old child got sick and when I took her to the hospital, the test showed she was anemic. She died that day. I knew it was because of poor nutrition and lack of breast milk from me."
She adds, "We are only surviving because of God's mercy. I do not want to think of losing another baby due to hunger."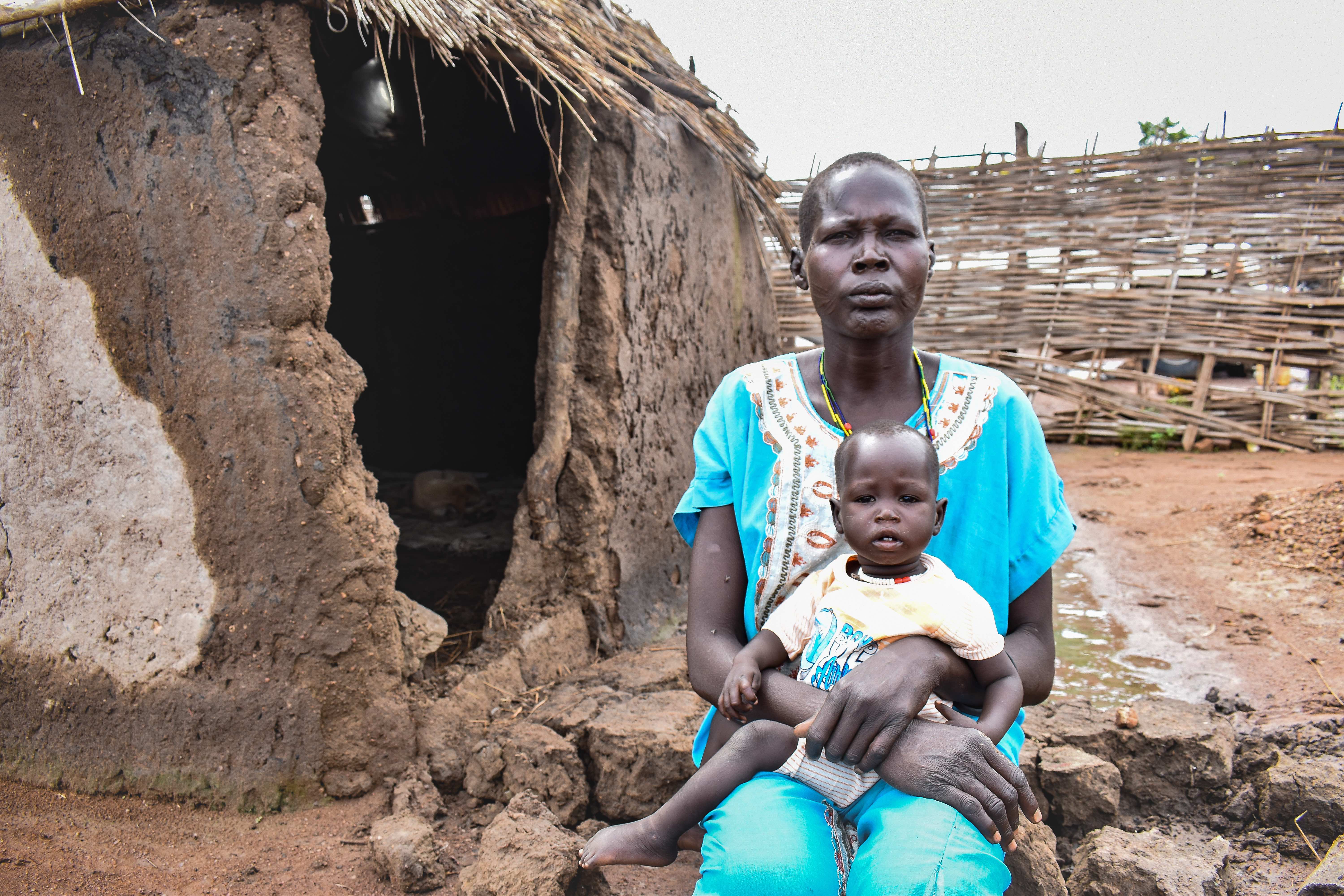 Rahab Kimani, Roving Nutrition Manager says, "Food insecurity has remained a challenge to children's nutritional status in many of the communities. This dire situation has seen children relapse back to treatment in the nutrition program."
Kimani said they have also been training communities on how to establish kitchen gardens for diversified household diets and sustainability so they are able to produce some vegetables on their own.
"However, the recent flooding in Warrap State has seen most of the crops destroyed by waters including some of the established kitchen and household gardens in the communities. We are trying to work with them to help restore and recover what they have lost", she concludes.
Watch Video: South Sudan battles one of its worst food insecurities in decades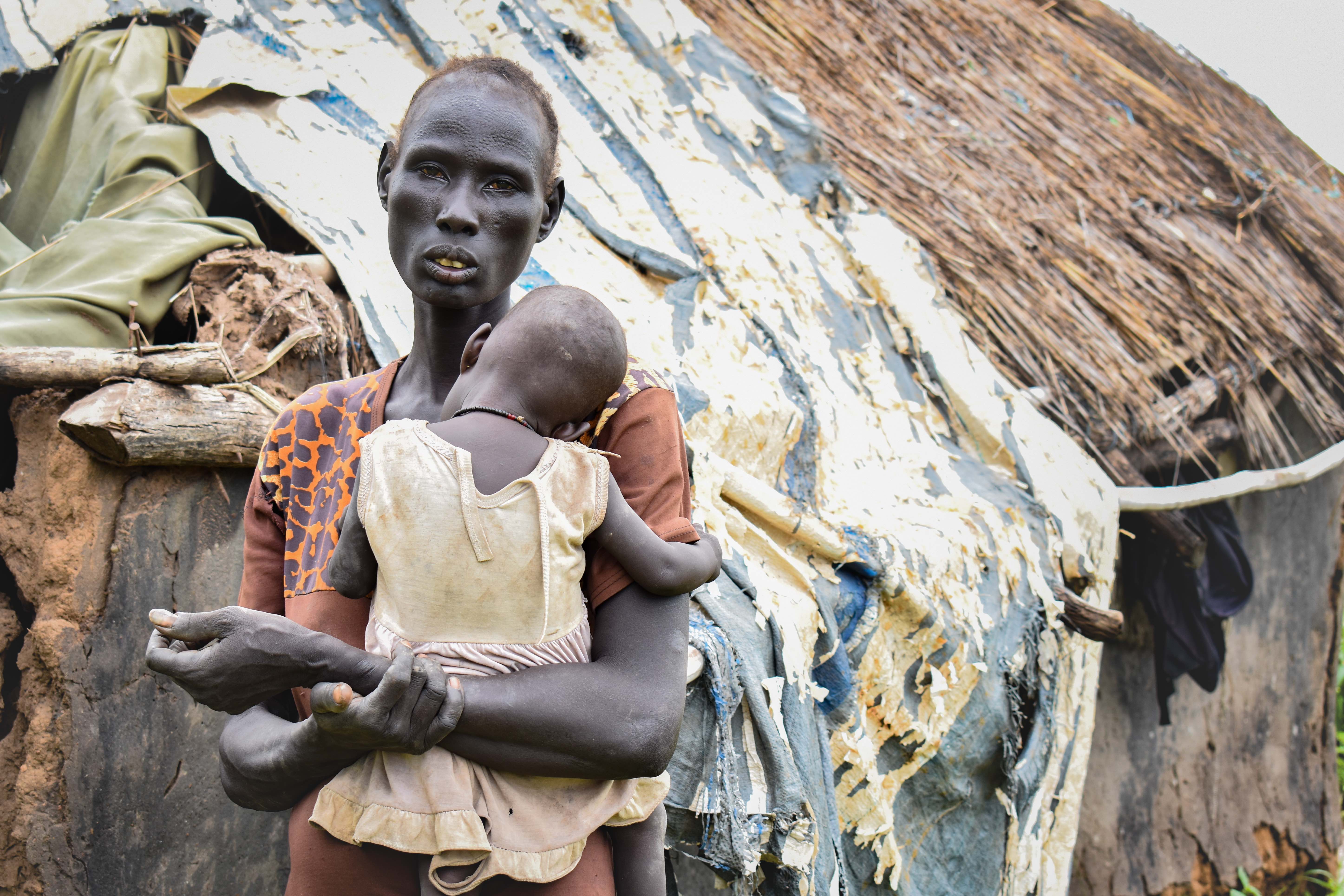 Story and photos by Jemima Tumalu, Communications Officer