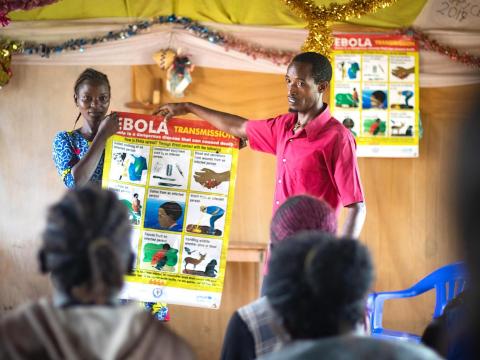 Communities in South Sudan join hands to prevent Ebola and stop harmful practices
Thursday, November 7, 2019
Some of the people in South Sudan believe that Ebola is not real. Some even argue it is a complication resulting from having malaria. When beliefs and practices are rooted in culture, it becomes harder for communities to change behavior to avoid the risks of deadly diseases such as Ebola.
Consumption of wild meat: The meat that comes from non-domesticated animals can lead to serious diseases. However, various clans in South Sudan consider it a delicacy being offered during traditional events in communities, such as ceremony naming a newly-born baby which is usually done by elders. Some value it more than ordinary meat, claiming it is best for one's health.
Handshakes: "A handshake is a sign of love in our community. In the church, we do a lot of handshakes after the service. Yet it is another way of contracting Ebola," shares Pastor Juma Babu of African Inland Church in Yambio.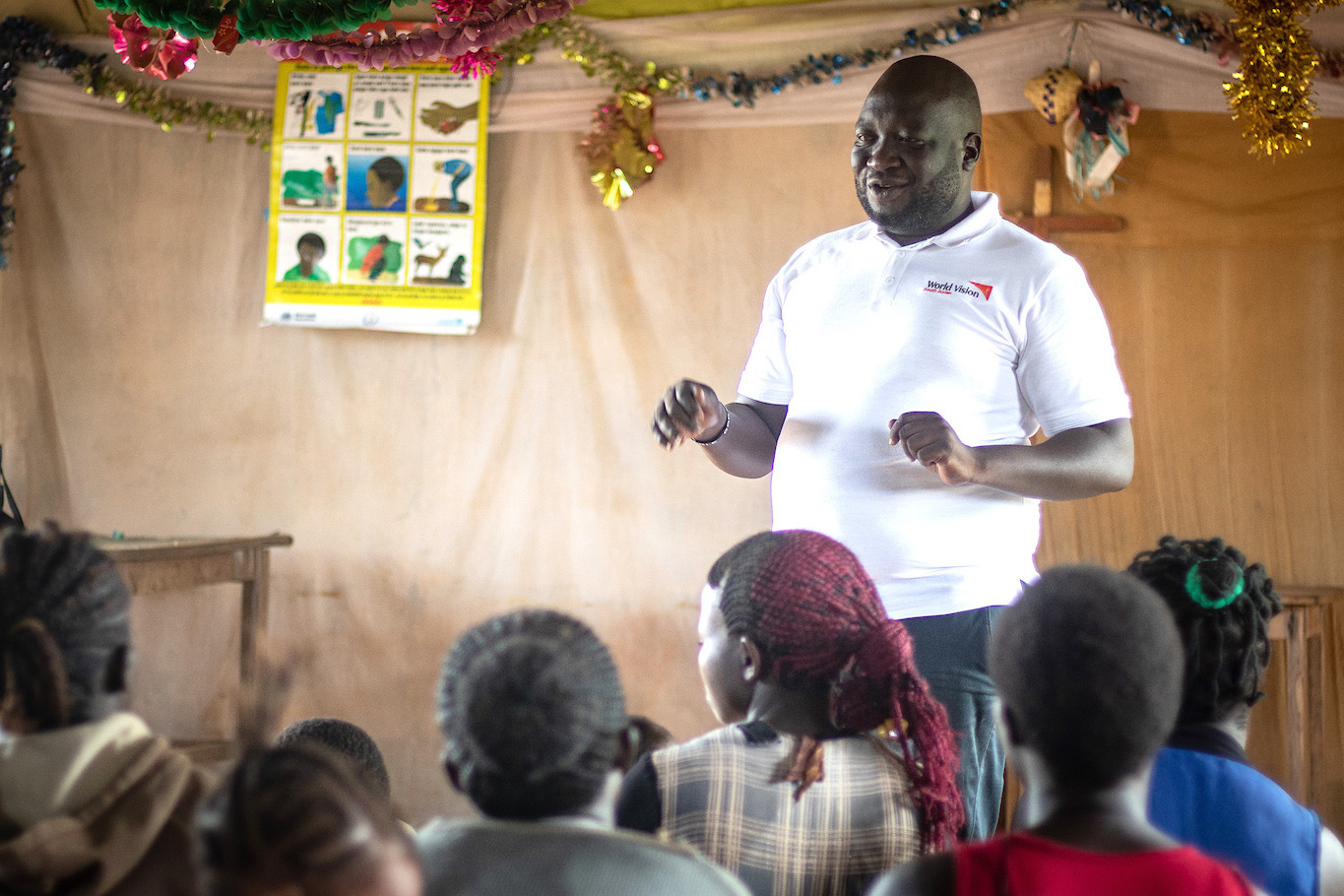 The community people began to worry about how they would be perceived by others if they decline a handshake. "However, this is also a sign that they are now aware of the disease and they are prepared. They wash their hands with water and soap all the time and keep their environment clean," he adds.
"I am committed to doing this Ebola Virus Disease (EVD) awareness work until the day the Democratic Republic of Congo (DRC) is Ebola-free", Juma says.
"Community participation makes the preparedness to this disease sustainable. It is a key factor here in South Sudan as we have experienced the same situation in 1976 and 2004", says Charles Modi, World Vision's EVD Coordinator in Western Equatoria Zone.
He adds, "Ebola needs everyone's cooperation and it also requires a lot of resources. I encourage my fellow South Sudanese that we join our hands together to prevent the disease from getting into the country. Together we can mitigate its devastating effects."
Elizabeth, 55-year-old, said that it has not been easy adapting to the new ways of living since the outbreak of Ebola was declared in  DRC. But the awareness created in the community is really a good initiative to keep people aware of its dangers and risks.
"I now encourage my family members to be vigilant and rush to the hospital for examination anytime they feel sick or get any of the Ebola signs," Elizabeth says.
Currently, World Vision runs screening services for surveillance in nine borders and points of entry sites, one isolation unit, five holding units and several health facilities in Western Equatoria State.
In the South Sudanese culture, some groups of people tend to sit next to the dead body or cry while touching the body of their loved ones. They bathe them before burial, which poses dangers of spreading the disease.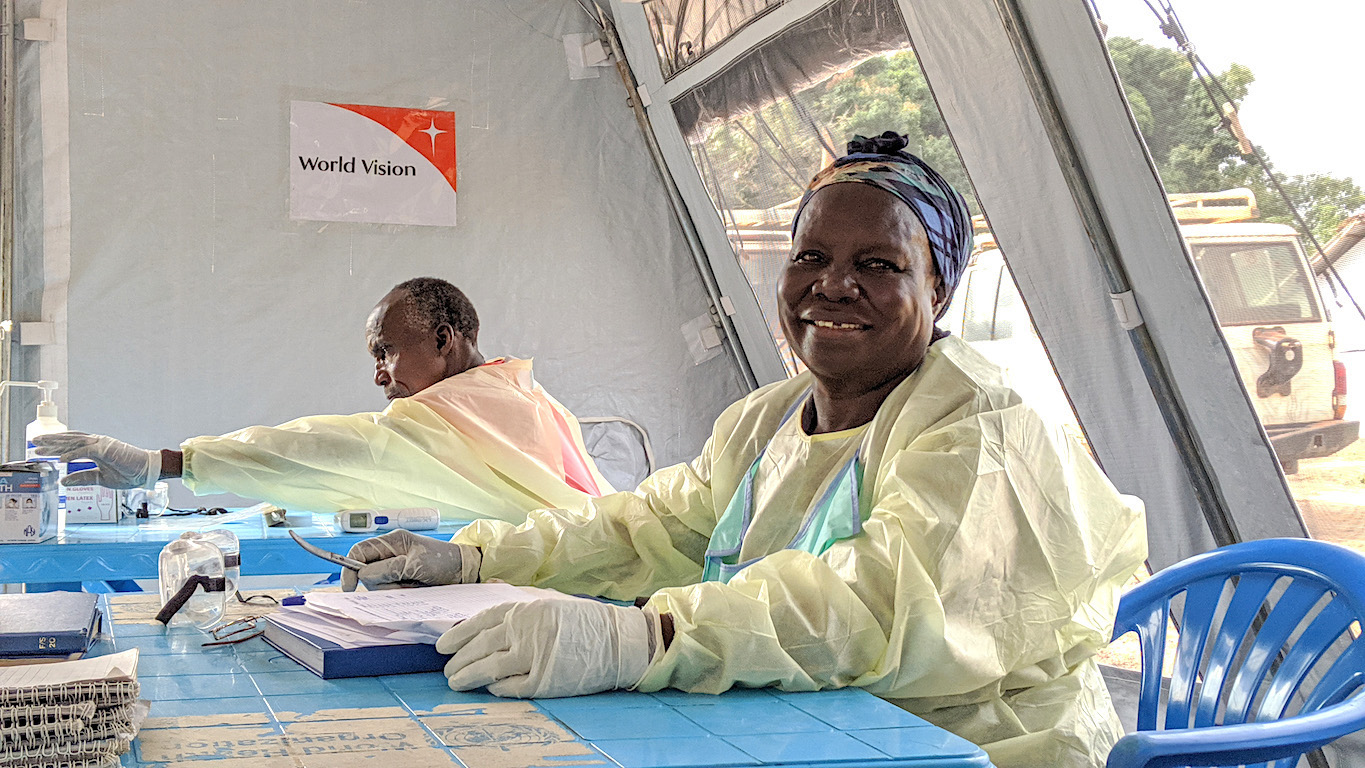 Margret Apollo who works at the screening point in the border of South Sudan and Congo in Yambio recalled that in 1976, Ebola claimed so many lives. She says, "The disease was unknown to many people, and I do believe that  this  was due to body contact with the dead."
Modi further shares, "I have prepared my family in many ways, making them understand that it is a dangerous disease but can be prevented. I made sure they observe handwashing, proper hygiene, and avoiding risky practices like eating bush meat and contact with bodies from suspicious deaths."
"World Vision is in its second year of implementing the Ebola prevention and preparedness in South Sudan's Western Equatoria State. This undertaking is very expensive and we cannot do it without financial support from our donors," says Dr. Henry Ilunga, World Vision's Health, Nutrition, and WASH Advisor.
He concludes, "World Vision is grateful for the support of UNICEF, the Health Pooled Fund (HPF) and UNHCR for the support provided to this campaign launched by the Ministry of Health. We still have a huge financial gap to adequately support all the nine screening sites. It is critical for the work to be supported at this point."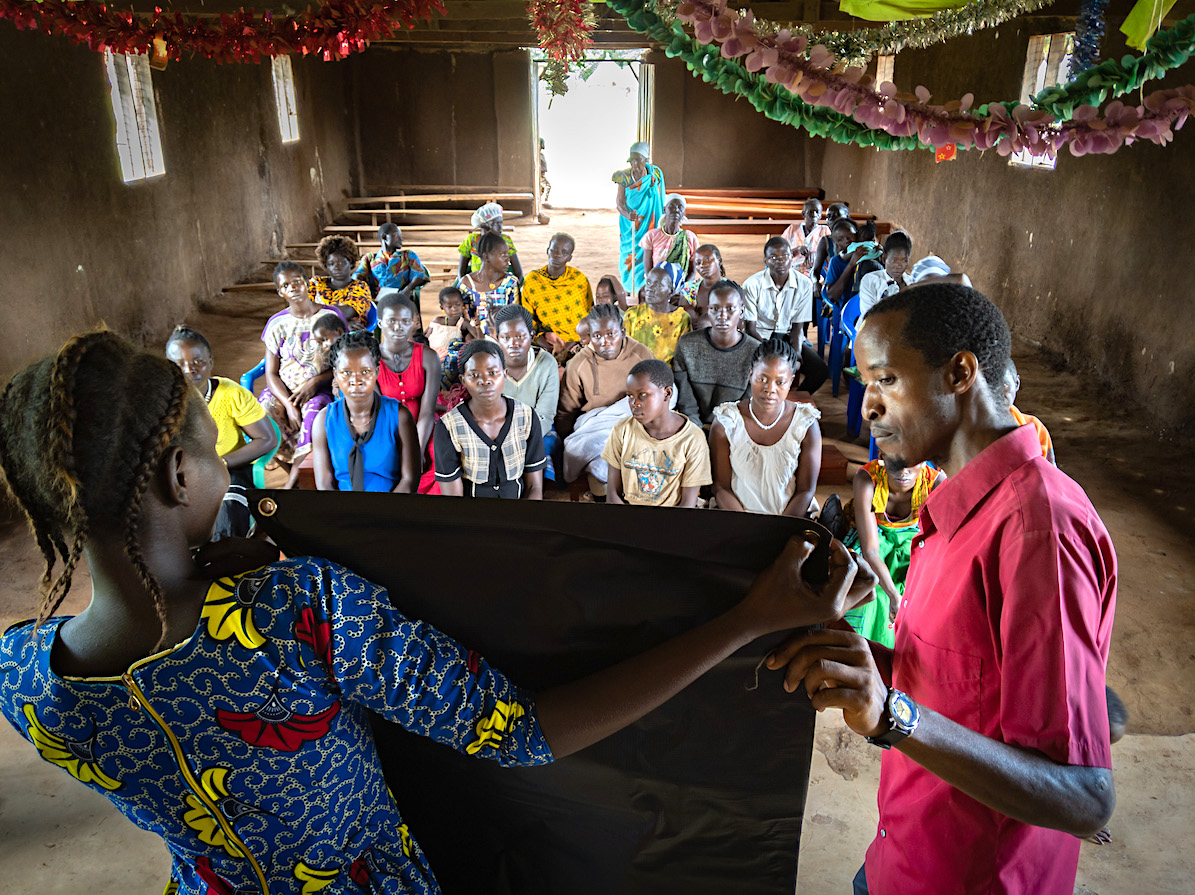 Story prepared by Communications Officer Scovia Faida Charles and the EVD Team
Photos by Eugene Combo/World Vision