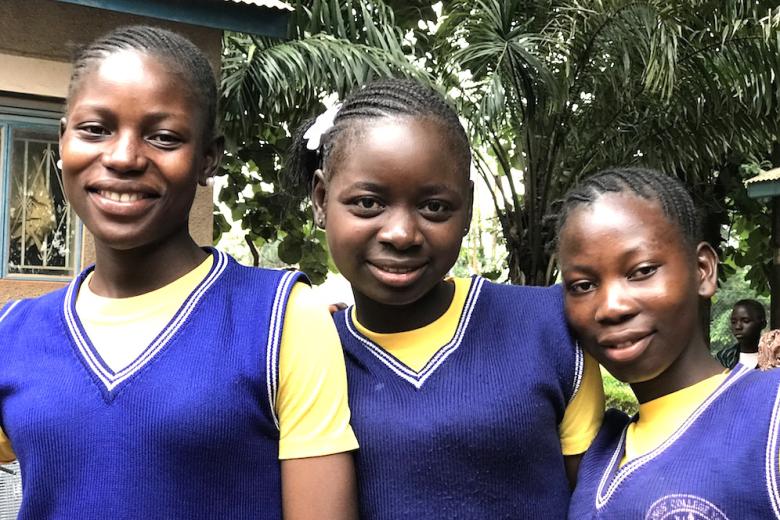 The daily transport grind is over; 300 South Sudanese girls get bicycles
Tuesday, July 2, 2019
Josephine Bekita was smiling with excitement. Her dream to own a bicycle just came true. "Going to school is now easy for me", says this future nurse who is committed to study hard and help her countrymen someday.
Three hundred girls like Josephine and young mothers received bicycles in Yambio County that will not only make their movement around town easy but also help create awareness on important issues in their community. The project aims to provide support to 1,300 girls in Western Equatoria Zone in South Sudan.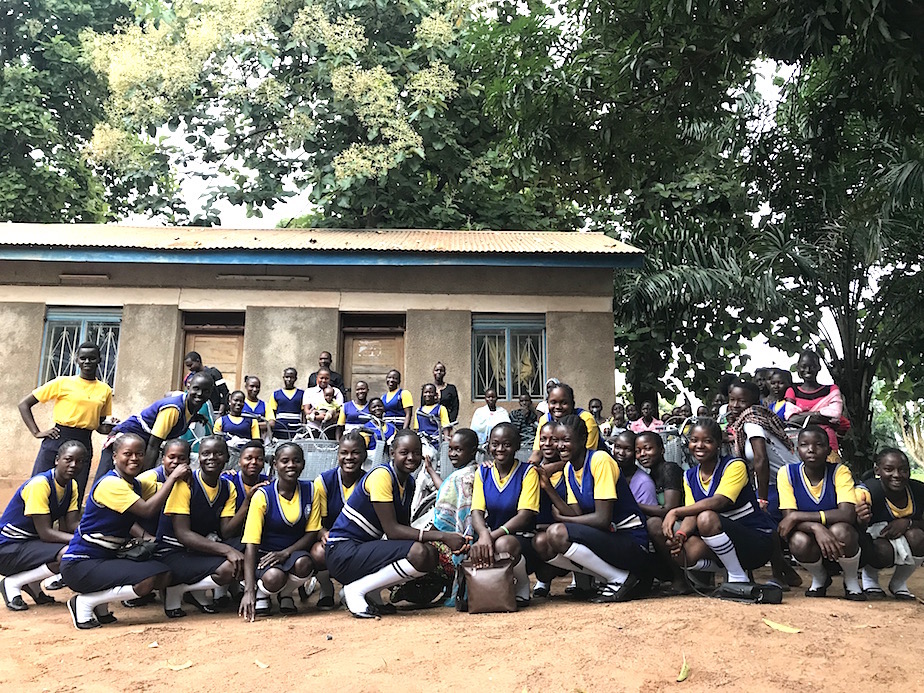 "Thank you, World Vision for remembering us. We have lost hope and we felt like failures in life because we did not know what to do next", says Sinoyosa Agbiamamu, 16. She adds, "We now feel empowered to move on with our access to education and other services. We shall make it."
Another girl, 18-year old Sentina Ngbagida, was as excited as all the girls waiting at the handover activity. "I want to become the Minister of Health someday", she says with a huge smile. She explained that health is a major issue in South Sudan and she wanted to help lift up the condition of her fellow South Sudanese.
Talking with World Vision's Country Programme Director Mesfin Loha, Sentina was advised to be serious in pursuing her dreams because that is what the country needs. During the event, Loha further challenged the girls to work harder, to be active in the communities and to use the bicycles to better themselves and others.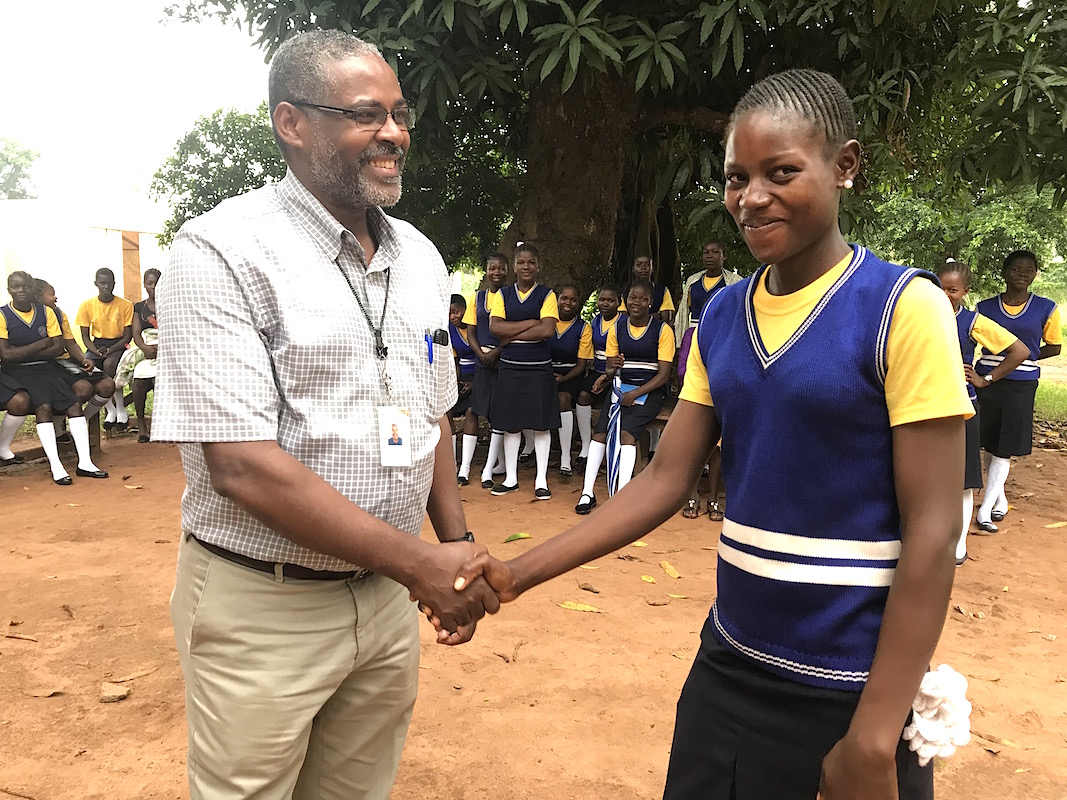 Gbudue State Minister for Education, Gender and Social Welfare, Hon. Pia Phillip Michael encouraged the girls to take their education as a priority and to challenge themselves to be productive members of their communities, helping in whatever way they can.
"This project provides girls with bicycles not only ease their movement in the community to access services on time, but will enable them to do activities to help generate income for their families. They can also attend vocational training and learn more skills", adds Protection Officer Justine Abenaitwe Otim.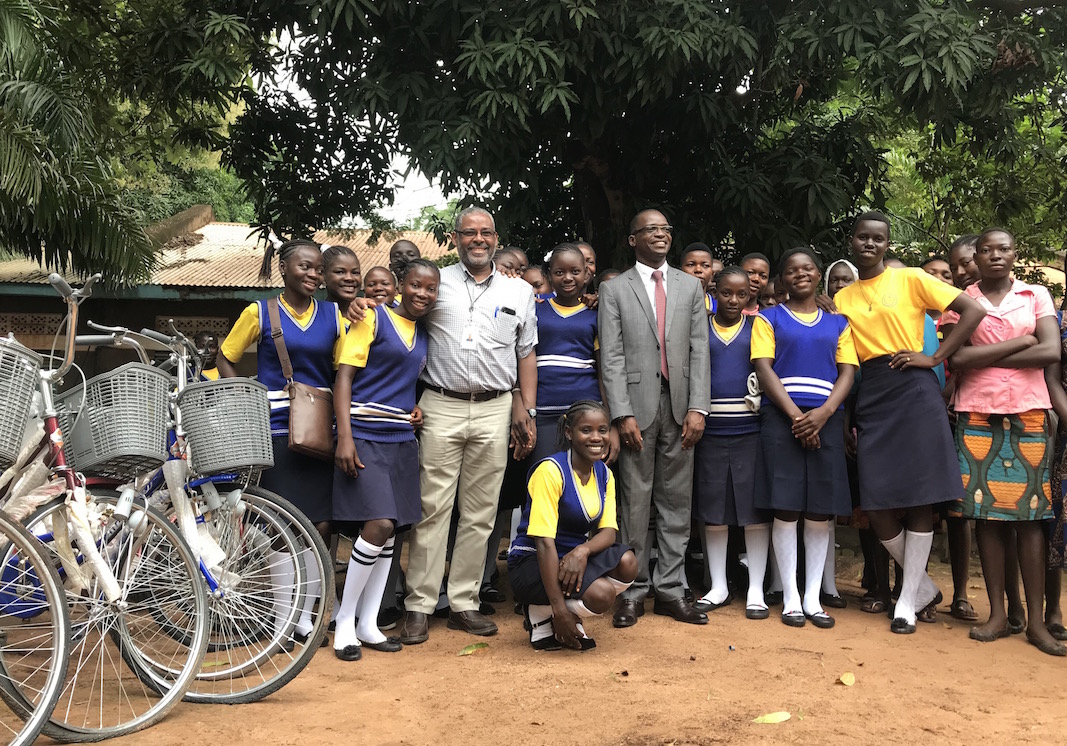 According to Protection Manager Janbo Getu Zewdie said this project works closely with the Ministry of Education, Gender and Social Welfare and is focused on girls and young women and aims to form peer-to-peer support groups to motivate them to help each other and their communities with the help of local authorities.