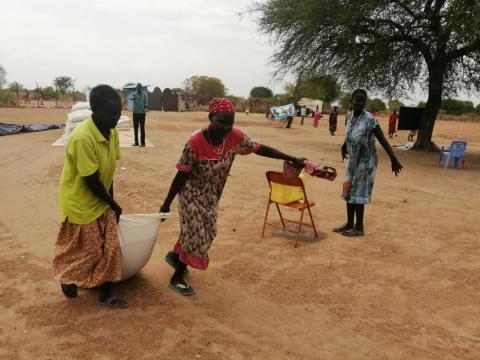 Delivering food to half million people in South Sudan's remote communities was made even tougher by COVID-19
Thursday, April 16, 2020
"We have to maximize our efforts and run against time to ensure the most vulnerable families in Warrap and Northern Bahr El Gazal States will receive their food ration that can last for at least two months", says Esatu Elilo, World Vision's Zonal Manager covering both states of South Sudan.
With over half a million people in the areas dependent on food assistance from World Vision supported by the World Food Programme (WFP), the zonal team has no time to lose as movement restrictions were imposed to help stop the spread of COVID-19.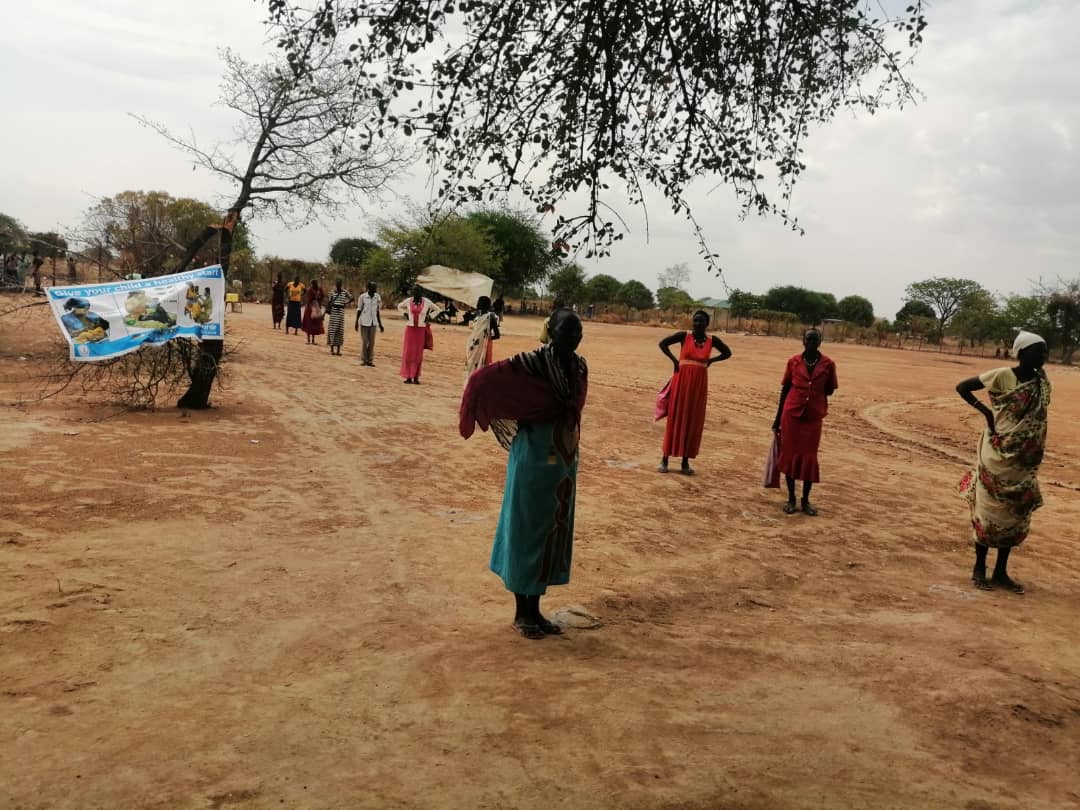 A total of 503,696 people are provided with food and nutrition supplies for malnourished women every month. It was crucial for the team to immediately set-up the physical distance of 3-5 meters among people during the distribution activity.
Procedures were also put in place for people to confirm receipt of the ration composed of cereal and pulses, vegetable oil and salt.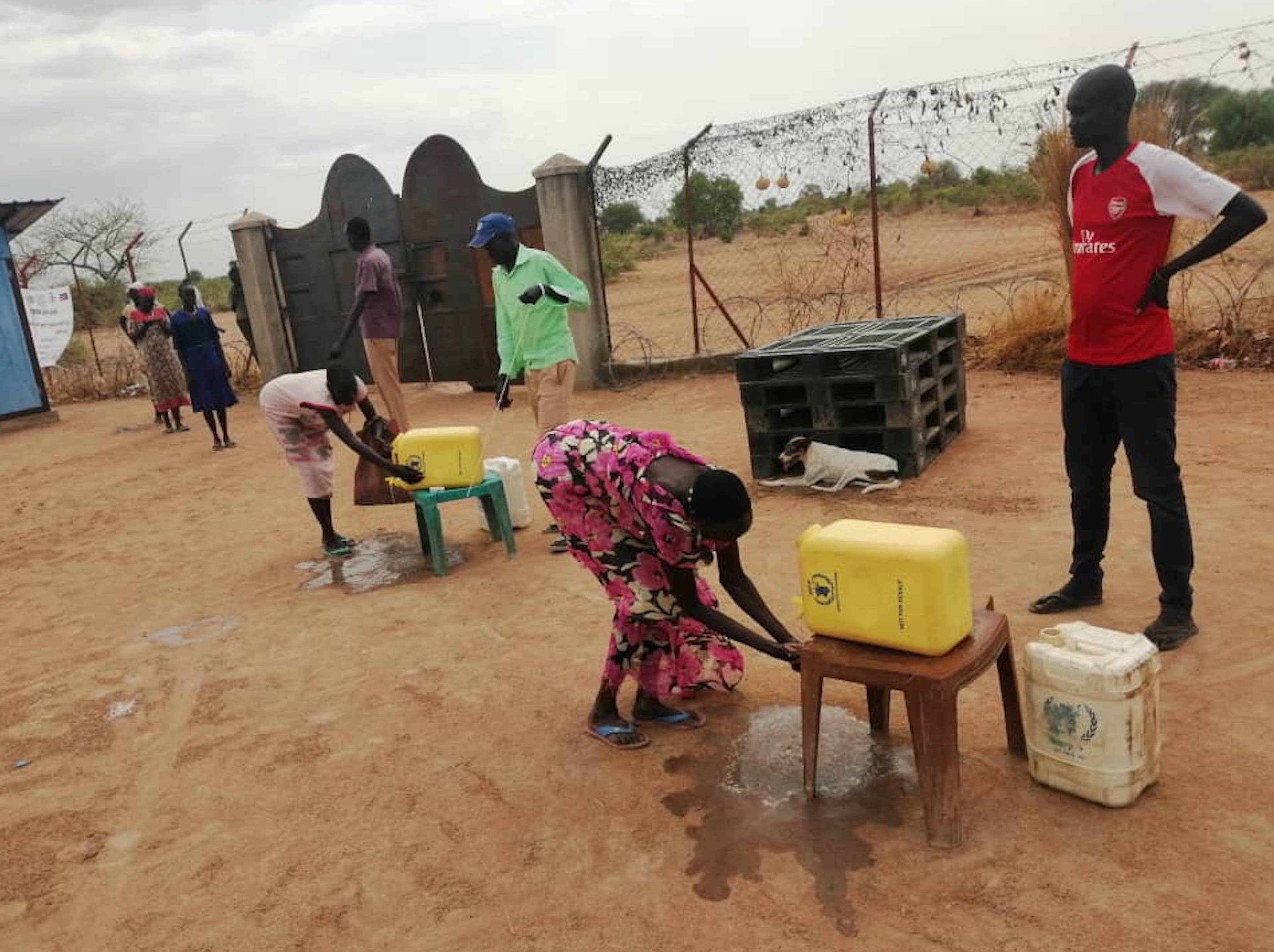 Integrating the COVID-19 prevention measures take time for the people to accept and understand. But with the help of community leaders, all the activities have been running smoothly. Fifty-something Santino Madut Malueth said he is keen to protect the children from COVID-19.
"I learned that this virus has no vaccine but it can be avoided through handwashing, no handshakes and not sitting in a crowd. The children need to stay indoors. They are the future generation of this country so they need to be protected. Adults can always observe the instructions", Malueth says.
I learned that this virus has no vaccine but it can be avoided through handwashing, no handshakes and not sitting in a crowd.
The support of faith leaders on the campaign were also enjoined to generate more acceptance on the behavioral changes in the communities. Arop Ring Anei said she now realized how important hygiene and sanitation in her house.
"I also learned from the Ministry of Health that every time a family member comes home, they must wash their hands well with soap and water. We also need to keep the children inside the house to be safe", Arop says.
Elilo said World Vision has provided handwashing facilities in various project areas in the zone but hygiene supplies are always a challenge especially that traveling around the zone is limited and flights from Juba, the capital city where more of the materials are sourced, have been restricted. The zonal office supported faith leaders to help promote awareness through a local radio station.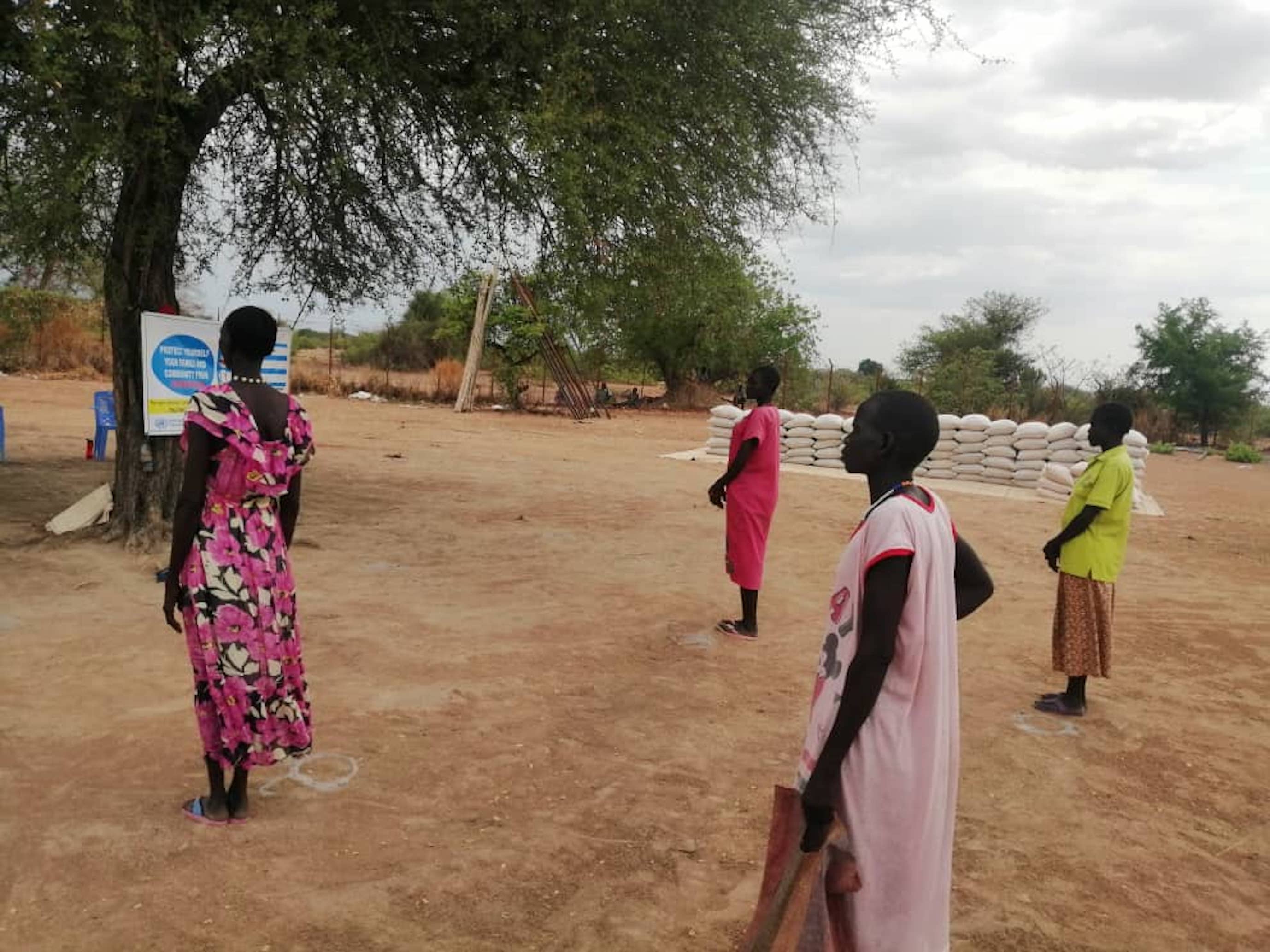 "I have always put trust my trust in God in every difficult situation. But this does not mean that I should not observe the prevention measures to protect myself and my children from this disease. I must also do my part too so that God can see me through this situation", says Nyadith Dau.
Warrap and Northern Bahr El Ghazal are composed of 11 counties, 81 payams (an administrative district composted of villages) and an estimated 1,693,826 population. World Vision's humanitarian program targets people with various initiatives that include food security and livelihood, health and nutrition, water, sanitation and hygiene, education and protection.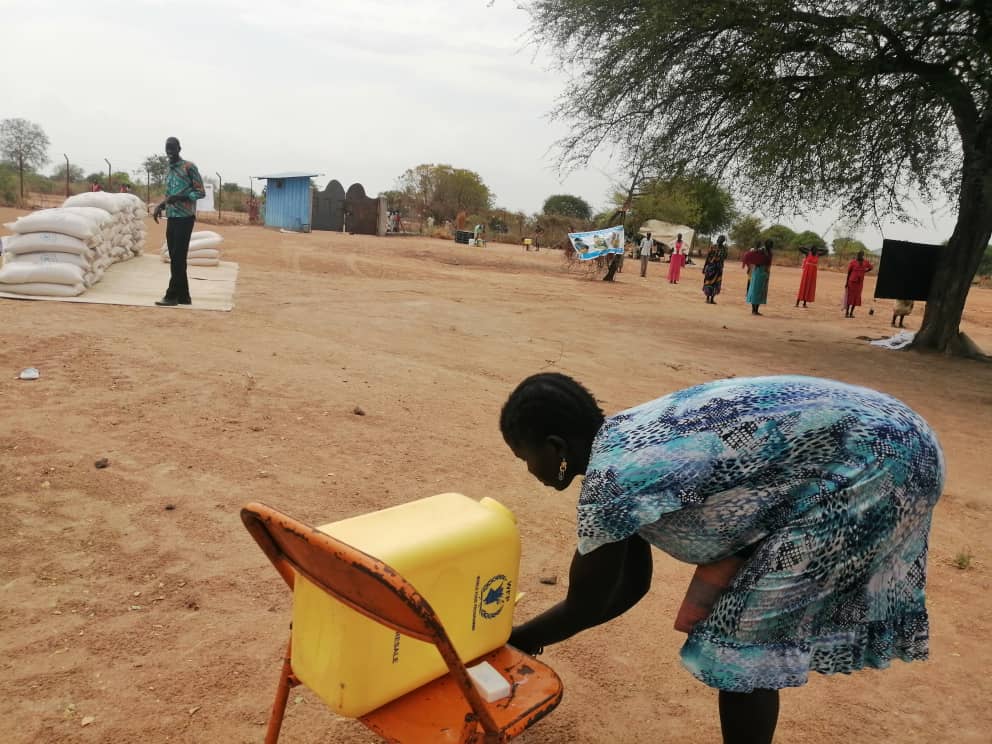 Story by Cecil Laguardia, Communications Manager I Photos by the Warrap/NBG Field Team