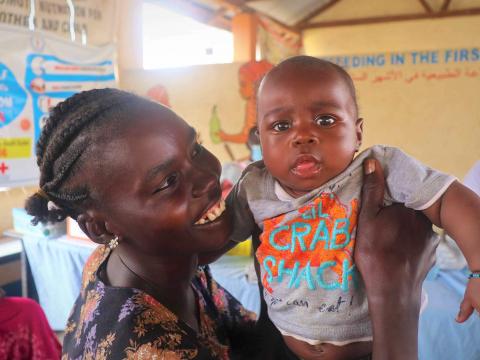 Digitizing nutrition work to improve services for children in South Sudan
Thursday, November 12, 2020
Madelina Abau, a 28-year old mother of four was full of excitement after receiving her card. "I am excited with the new card because my entire baby's information will be safe and there will be no need for me to explain myself anytime I come to the center since the data will already be in the system."
With funding from the World Food Programme (WFP), World Vision welcomes a new tool, the System for Cash Operation (SCOPE) Conditional on Demand Assistance (CODA) into its nutrition programming that will play a major role in improving data management.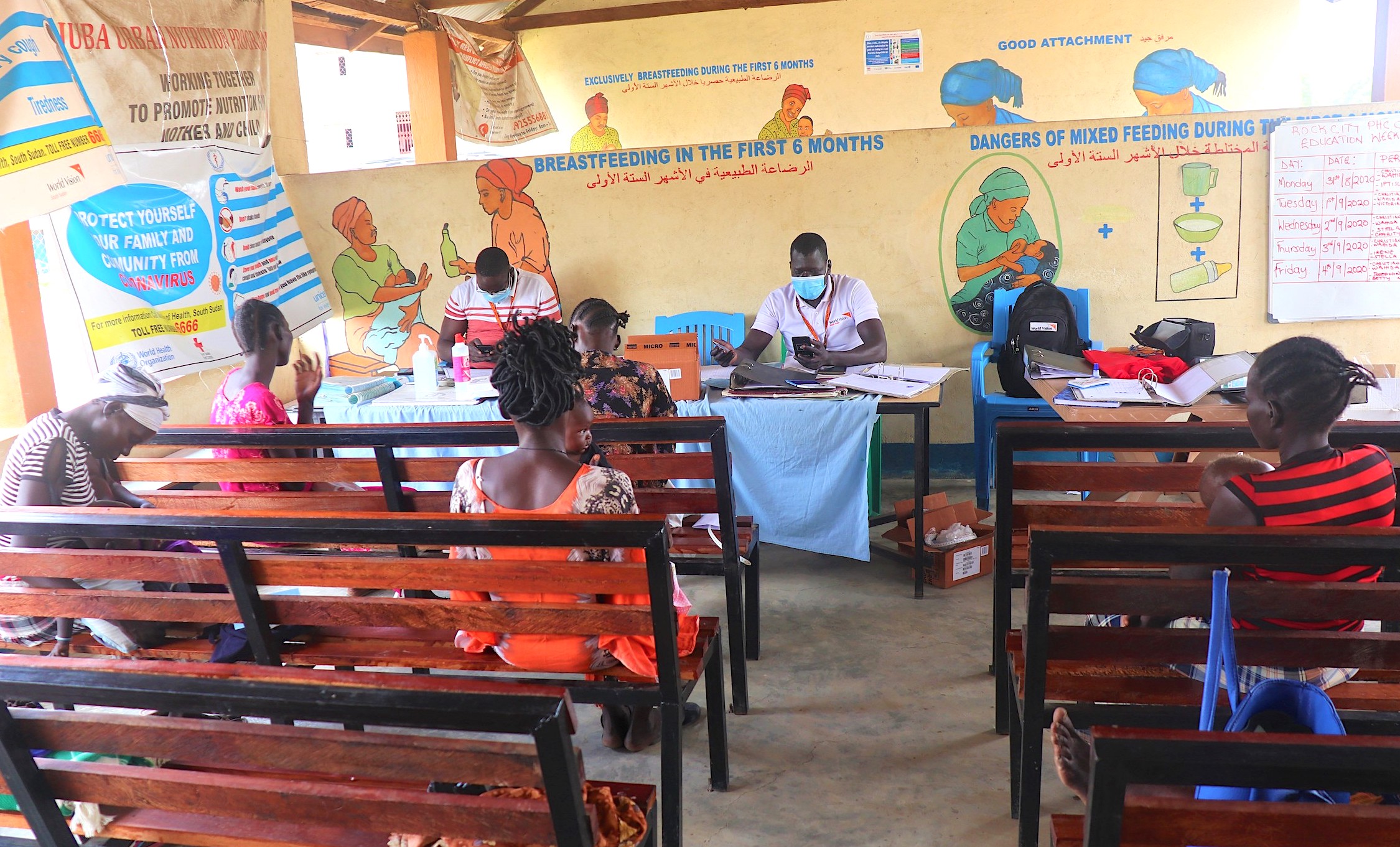 SCOPE CODA is a data evolution in nutrition. It is an integrated information system that combines identity management with database information to register, track and improve nutrition services for the world's most vulnerable populations in the most challenging environments such as South Sudan's.
World Vision's Nutrition Project Manager Rahab Kimani said the new system is expected to improve the beneficiary's data storage, information confidentiality, reporting, and reduce time of staff while serving nutrition beneficiaries on the sites. This will also reduce the chances of double registration in more than one site.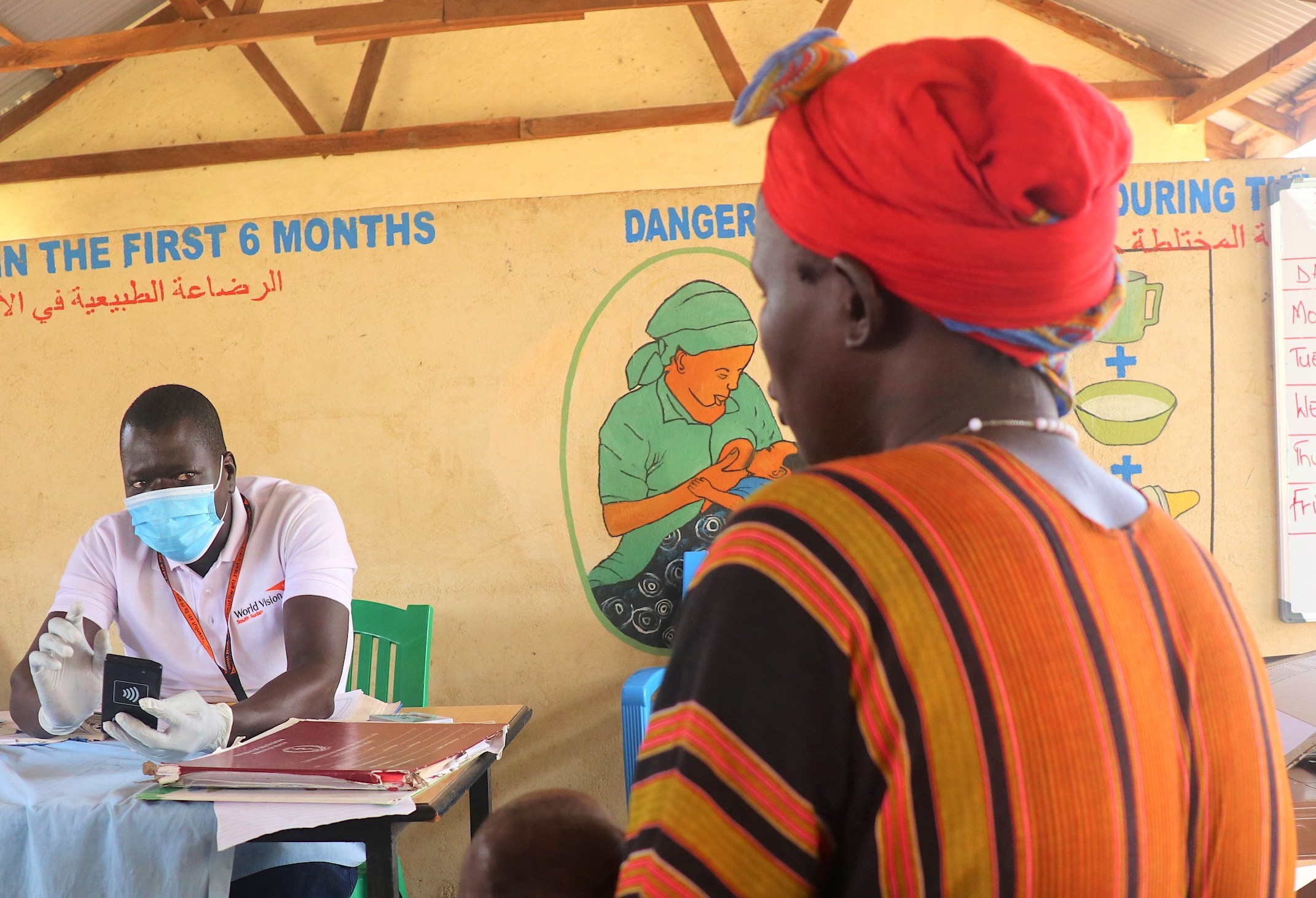 The tool was launched in September 2020 and currently being implemented in 12 World Vision supported nutrition sites. Being a new concept, WFP trained the nutrition team on the approach. Initially, it was not easy for the team, but with regular practice they got used to the tool and now enjoy interacting with the various components of the application.
The application is easy to use and has shortened the time taken to serve people, especially the mothers, in the subsequent follow up visits.
Nutrition Officer Sisto Stephenson adds, "The application is easy to use and has shortened the time taken to serve people, especially the mothers, in the subsequent follow up visits." The application gives a digital identity to patients and tracks healthcare services, replacing paper-and-pen records, ration cards, and reports in healthcare centers with a personalized smartcard linked to an electronic database.
This is a timely change at the time of the coronavirus pandemic. Madelina adds, "This card is easy to keep. It is small and plastic compared to the paper. The paper is susceptible to damage especially with water, and with several visits, some of the information tends to fade and becomes unreadable."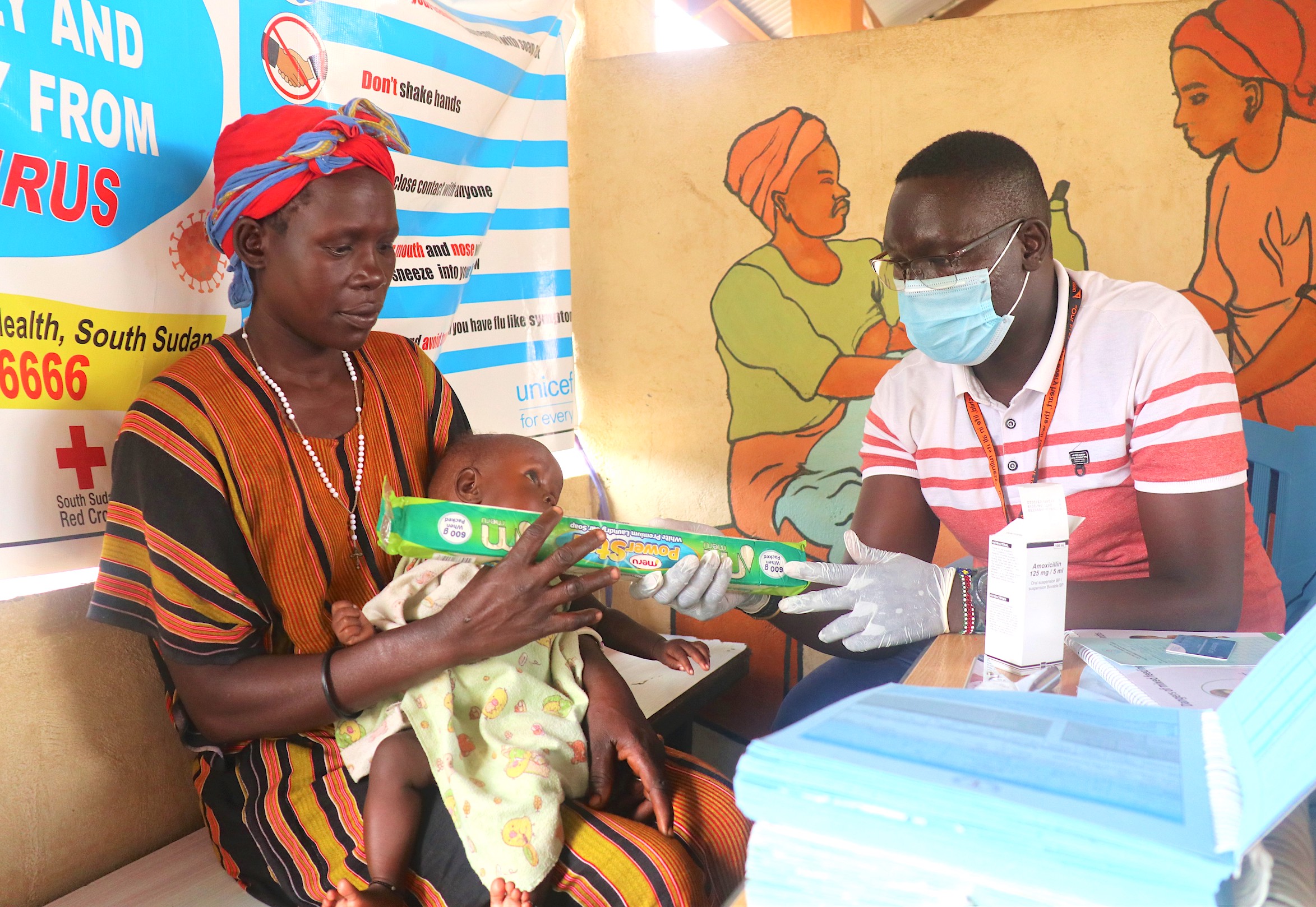 The device will reduce the length of waiting for people at the center, the burden of huge paperwork, duplication, and improve the overall quality of the data since it can be stored in the cloud-based system. Once it is synced in the storage and data will be kept safe for a longer time.
Sunday Jeremiah 23, mother of one says, "I am happy because the long wait at the center is over. We now get the services very fast hence we can go home early and focus on our family and other things like our small businesses."
Since the project began, 904 children and mothers under the Community Based Management of Acute Malnutrition program, methodology for treating acute malnutrition in young children using a case-finding and triage approach, have been enrolled using SCOPE CODA application.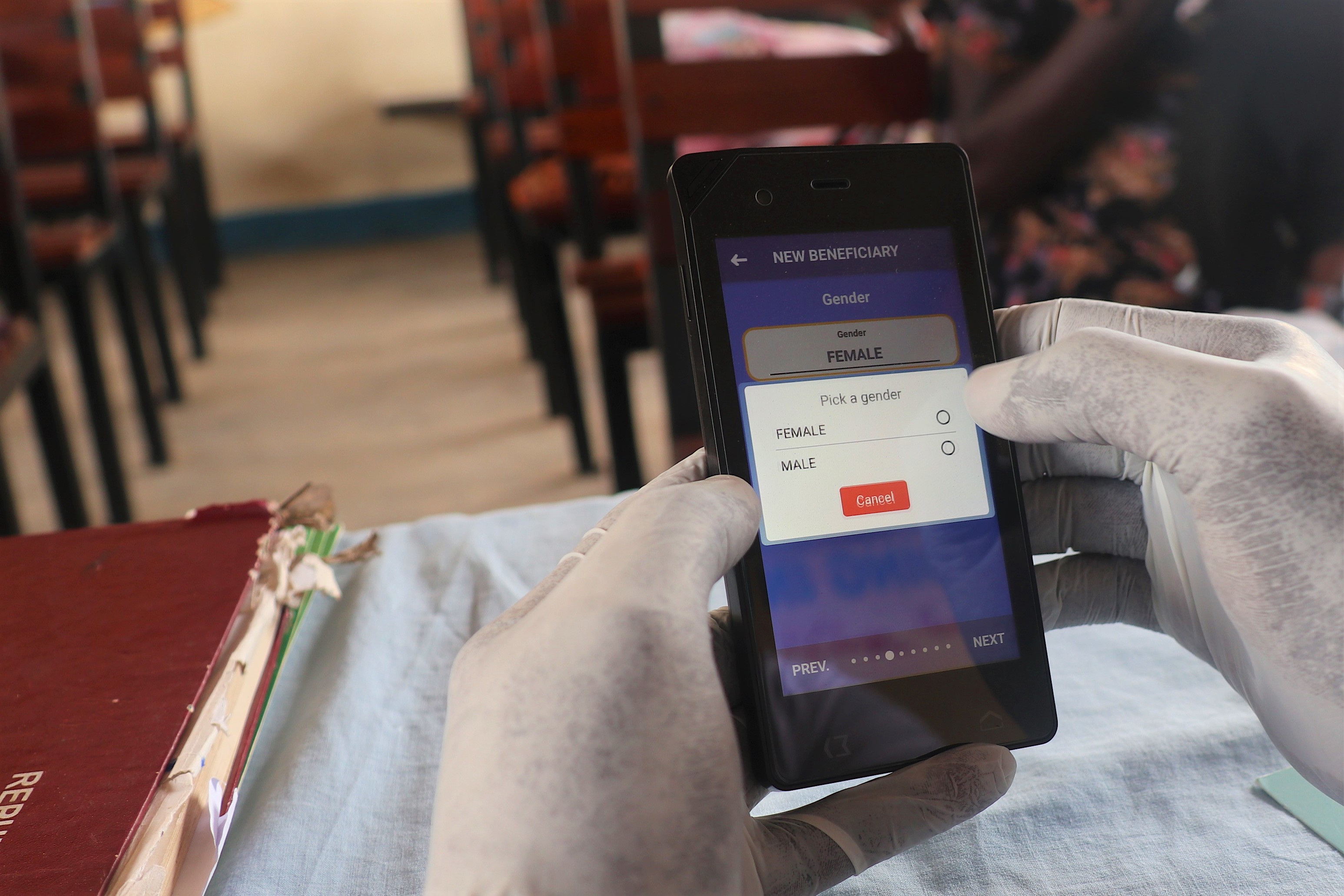 Story and photos by Scovia Faida Charles Duku, Communications Coordinator