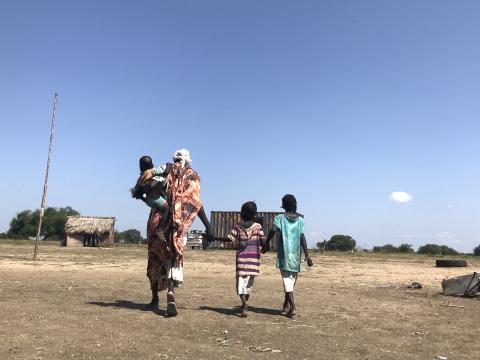 Distribution of 245 tons of food assistance for South Sudan's Upper Nile State's flood survivors underway
Monday, December 2, 2019
A total of 245 tons of emergency food assistance for Melut and Adar Counties' 7,000 flood survivors is scheduled for distribution this week as World Vision and the World Food Programme (WFP) urgently work together to get the shipment delivered the fastest possible time, traveling through the Nile River from Malakal wharf.
While the interest on the floods in South Sudan have moved on, the people in the affected areas are still waiting for support. Angelina, a mother of five, appeals, "My livelihood is gone. The small tea shop and bakery that supported my children's needs were damaged by the flood. We now live under the tree and I do not know how to start again."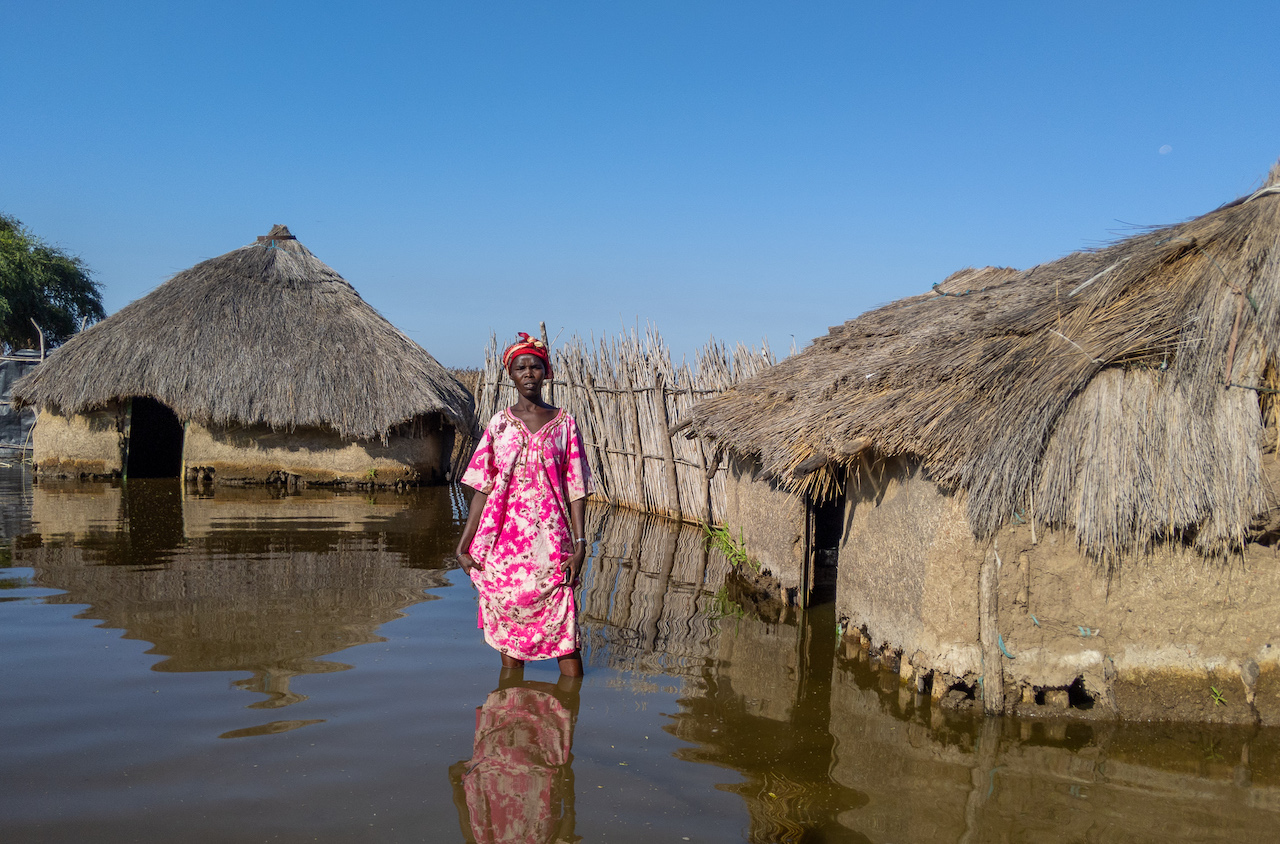 In Angelina's small village in Melut County, an estimated 500 families were affected. Those who lost properties are now crowding their relatives' houses. World Vision's Team Lead for Melut County Johnson LaFortune explained that the flood-affected families' situation will get tougher in the coming months. "The people, especially the children, will need food, shelter and basic essentials", he says.
"The disaster affected an estimated one million people, mainly women and children. World Vision joined forces with humanitarian partners to provide relief services in locations such as Adar in Melut, Tonj North and Twic and Ulang across various sectors of food security, nutrition, protection, non-food items, water, sanitation, and hygiene. Over 400,000 still need an urgent assistant and we appeal for resources to reach these communities", says Gift Sibanda, Flood Response Lead.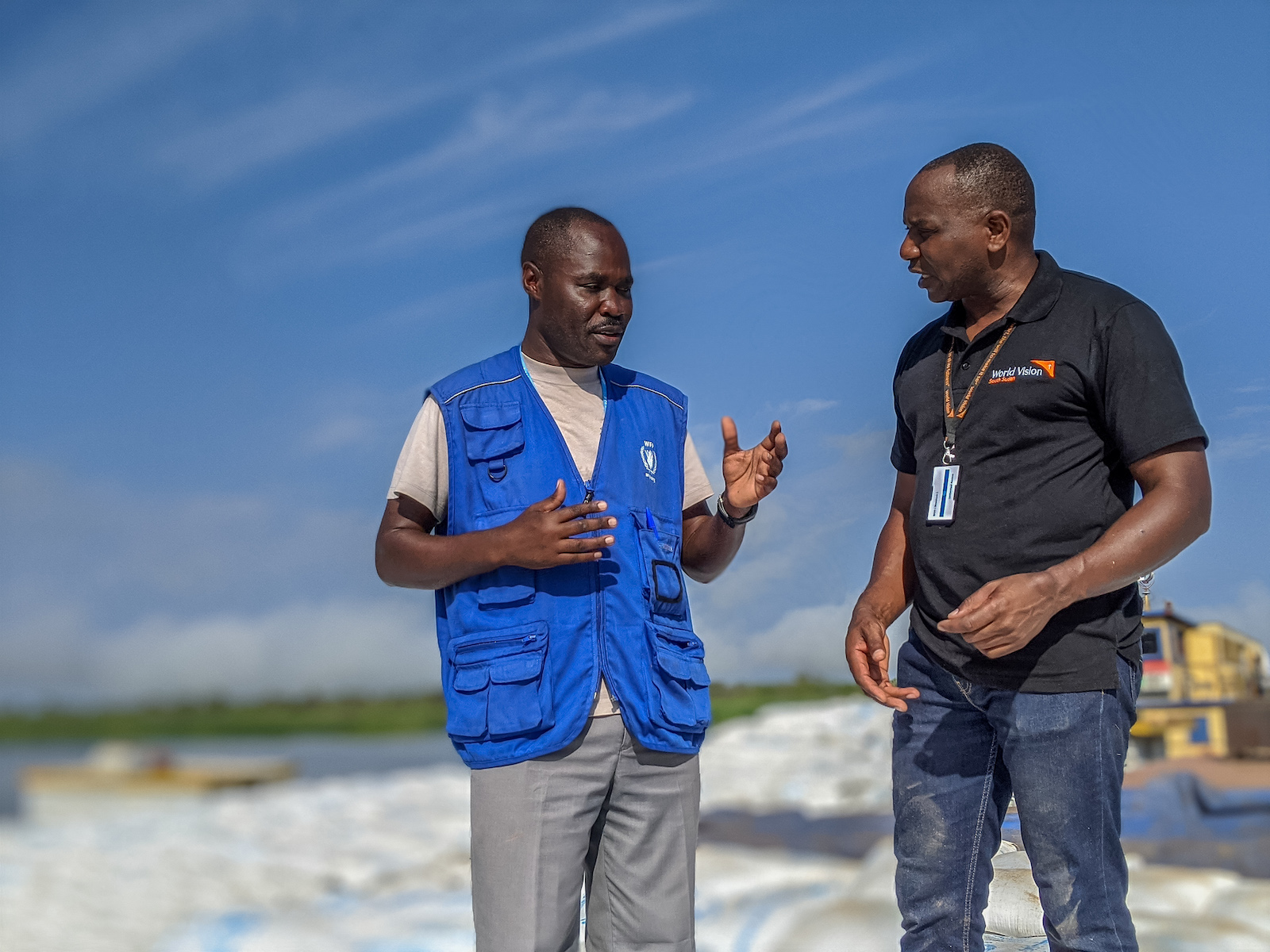 In Adar County, at least 110 farms were damaged by the flood, including the crops that were supposedly scheduled for harvest, grazing lands and livestock. The impact on livelihoods and income sources was devastating to the already suffering population.
Inos Mugabe, Upper Nile State's Zonal Manager says, "Responding to floods should be everyone's concern, no matter how small the population at risk is. They have lost homes, livelihoods and are currently living in makeshift tents, while some are under trees and exposed to mosquitoes and other threats."
A mobile clinic was immediately set-up by World Vision in partnership with the government's local health department, the World Health Organization (WHO) and UNICEF. Mugabe adds, "In times like this, women and girls are also exposed to abuse. To assist them, we need resources to respond with food, WASH, nutrition, health and shelter so that they get a sense of belonging." World Vision also works with the government's Relief and Rehabilitation Commission (RRC) to effectively reach the affected population.
On 26 October, the Government of South Sudan declared a state of emergency in 32 counties in Jonglei, Upper Nile, Warrap, Eastern Equatoria and Northern Bahr el Ghazal regions, a UN agency earlier reported.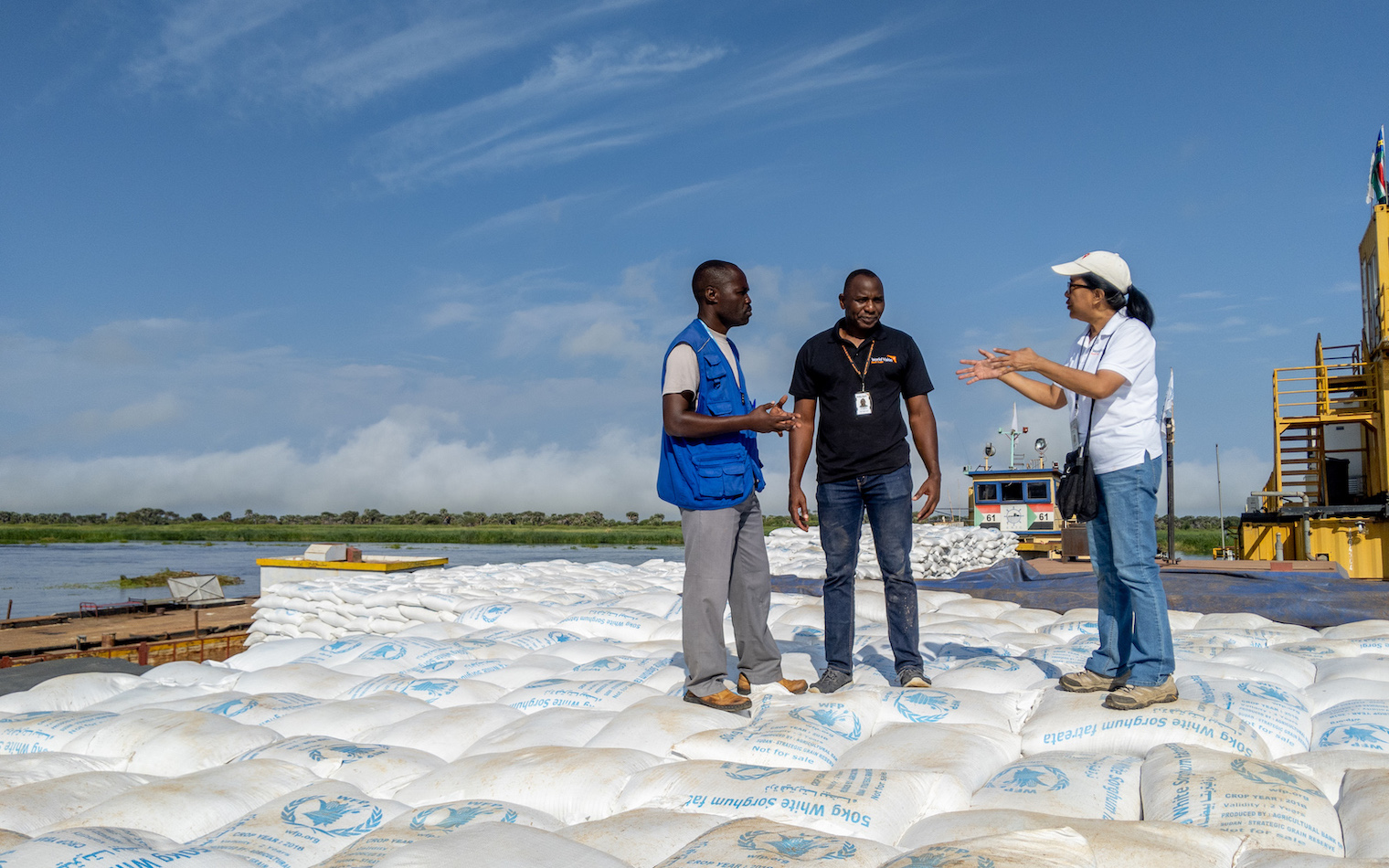 Main photo: A mother and children walk home after being served at the mobile clinic in Adar County.
Story by Cecil Laguardia, Communications Manager / Photos by Chris Lete and Eugene Combo/WorldVision