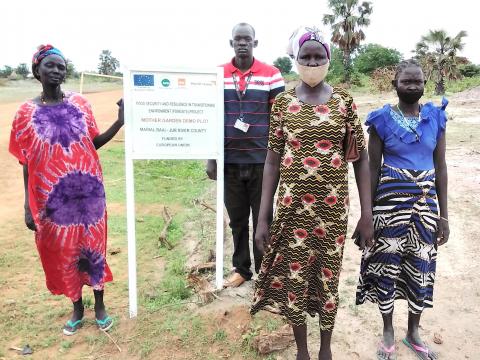 Diversifying livelihoods and household incomes in South Sudan's communities
Thursday, June 24, 2021
"There were no vegetable farms, saving groups, income-generating activities before the mother garden groups were organized in our communities", says 43-year old Martha Nyabut. 
The mother of four adds, "I only did tea making in the local market but this has changed." Martha, a member of the group and the savings for transformation (S4T) initiative, is from Jur River County a part of South Sudan's Western Bahr El Ghazal State.
Through the knowledge and support gained from the Fortifying (Food Security and Resilience in Transitioning Environments (FORESITE) project, the mother garden group members began to grow vegetables in a small area using the farming practices even during the dry season, which Martha said they have not tried before.
Related story: Savings for transformation program encourage the rise of women entrepreneurs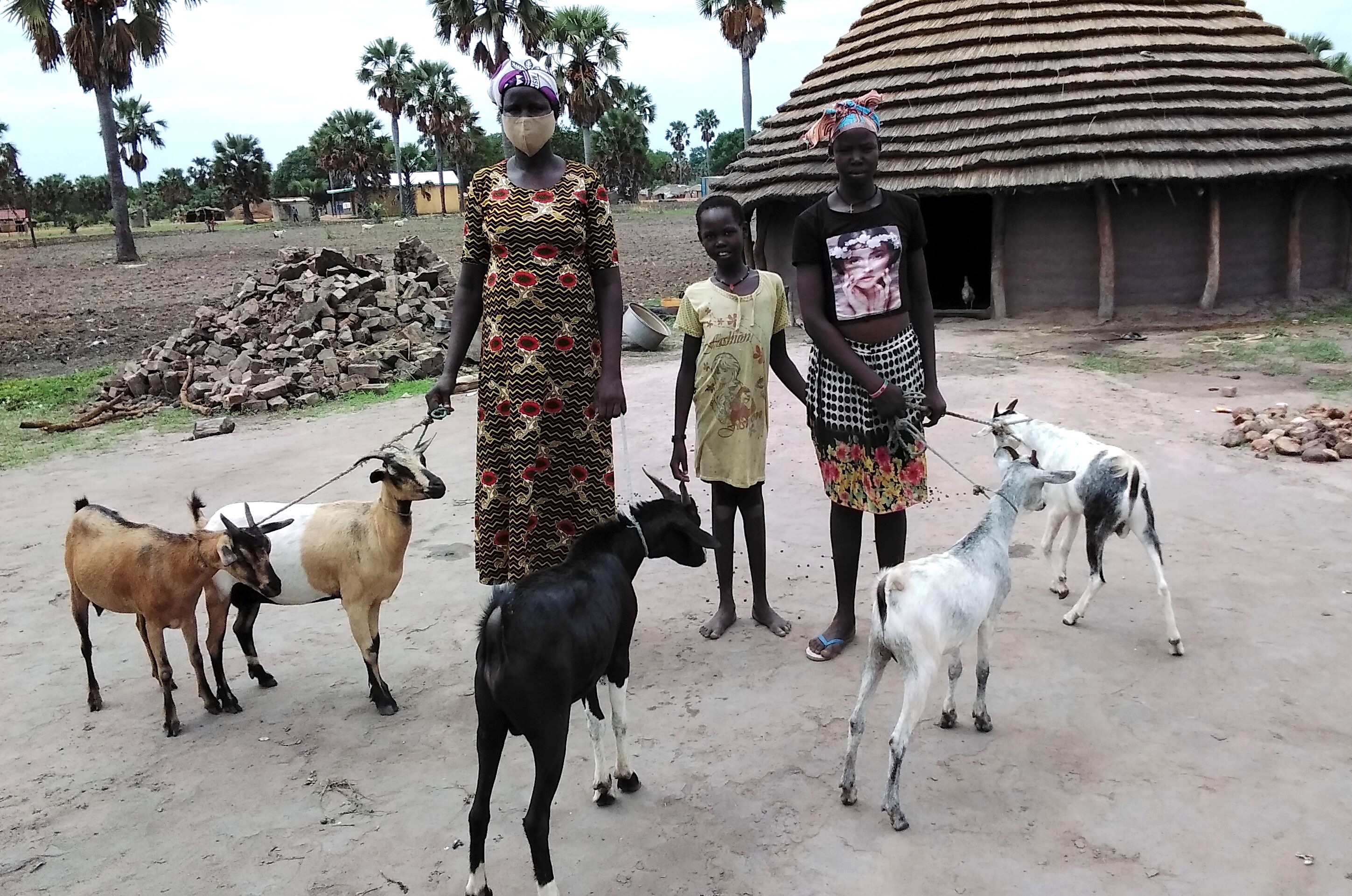 The FORESITE project is funded by the European Union (EU) in partnership with the Norwegian Refugee Council (NRC), AVSI Foundation, and World Vision, and provides local people with farming and business skills to help them diversify their livelihoods and increase their household income.
It supports 252 women through the mother garden demonstration plots. Martha's group alone is composed of 42 members. "Through the loan that I got from S4T groups, I also improved my tea shop in the local market to earn more income."
Martha's dream to support her four children well with basic needs such as food, education, and medical care has come true with her participation in the project. "The support makes me a happy mother." 
Eating green vegetables in the dry season was never possible in our community until the project came.
Apart from building their skills through training, the women were provided with vegetable seeds, watering canes, local hoes, and rakes. Martha has identified vegetables that are in high demand in the local market like purslane, amaranthus, and Jew's mallow. 
"Through my sales of vegetables, tea and cereals, I managed to buy five goats for US$300. I can buy food for the family and have a steady income source", she shares. Martha said she has better opportunities than the others in her community who are not active in the project.
Atong Manyuol, 42, said that they used to have problems with their children's school fees and materials they cannot afford. With their increased income, their children are well-provided with their education needs. She adds, "Eating green vegetables in the dry season in our community was never possible until the project came."
Related story: Crucial assistance for over 2,000 farmers amid COVID-19 pandmic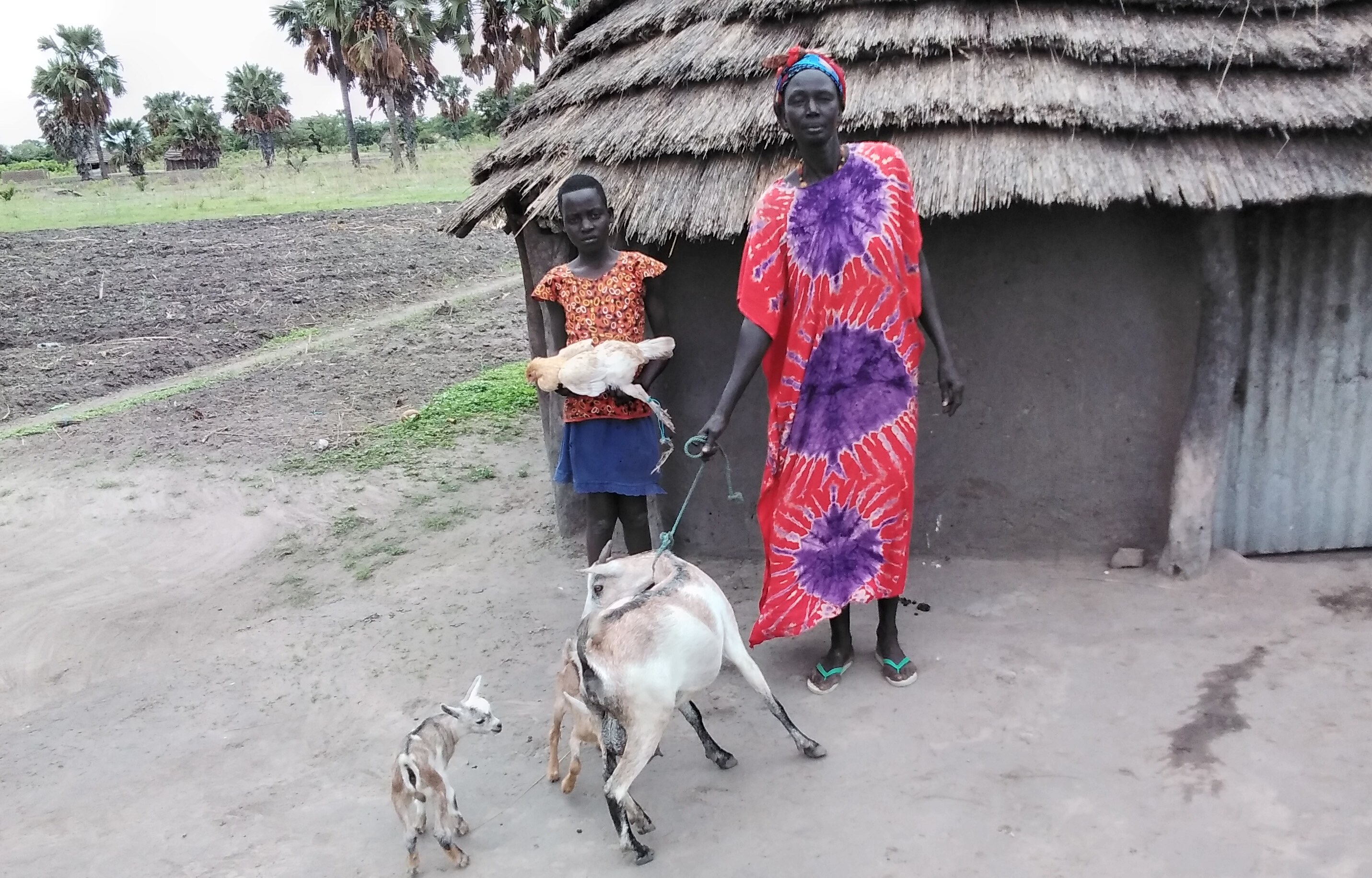 Thomas Aromye, the NRC Project Coordinator says, "Many households have diversified income through vegetable production and savings. Like Martha, they earn from their harvests' sales that allowed them to buy their farm tools and livelihood assets."
The project further aims at improving the food security of many rural smallholder farmers in South Sudan's Greater Bahr el Ghazal State and empower them to cope with environmental volatility and insecurity while improving longer-term food security and income, especially for women and youth.
The activities were integrated with the provision of personal protective equipment such as face masks, soaps, disinfectants, and set-up of handwashing stations in key locations, to ensure the safety and wellbeing of our staff, partners, and communities from the COVID-19 pandemic, as well as the inclusion of awareness campaign in all the community activities.
Related story: Vegetable gardening improves lives of women in communities
Story and photos by the FORESITE Field Team