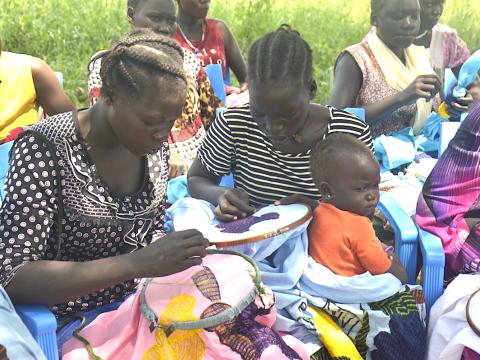 Dorcas champions a life for women and girls that's free from gender-based violence
Thursday, January 30, 2020
Dorcas is among the thousands of women and girls who were part of World Vision's activities aimed at the prevention of gender-based violence in Juba. A single mother with nine children, she shares, "My life, and that of my children's, was so miserable when we first came to South Sudan."
"I resorted to heavy drinking of alcohol because of the stress I was going through that affected my health," she says.
Now 45 years old, Dorcas fled to Khartoum, Sudan's capital during the conflict in 1995. There, she and her husband raised 15 children but lost six. They eventually returned to South Sudan with her nine children in 2008 and settled in Renk County before moving to Juba in 2013. 
Dorcas moved to Juba leaving her husband James in Renk in search of a better life for her children; at home, she was subject to constant arguing and abuse of alcohol by her husband.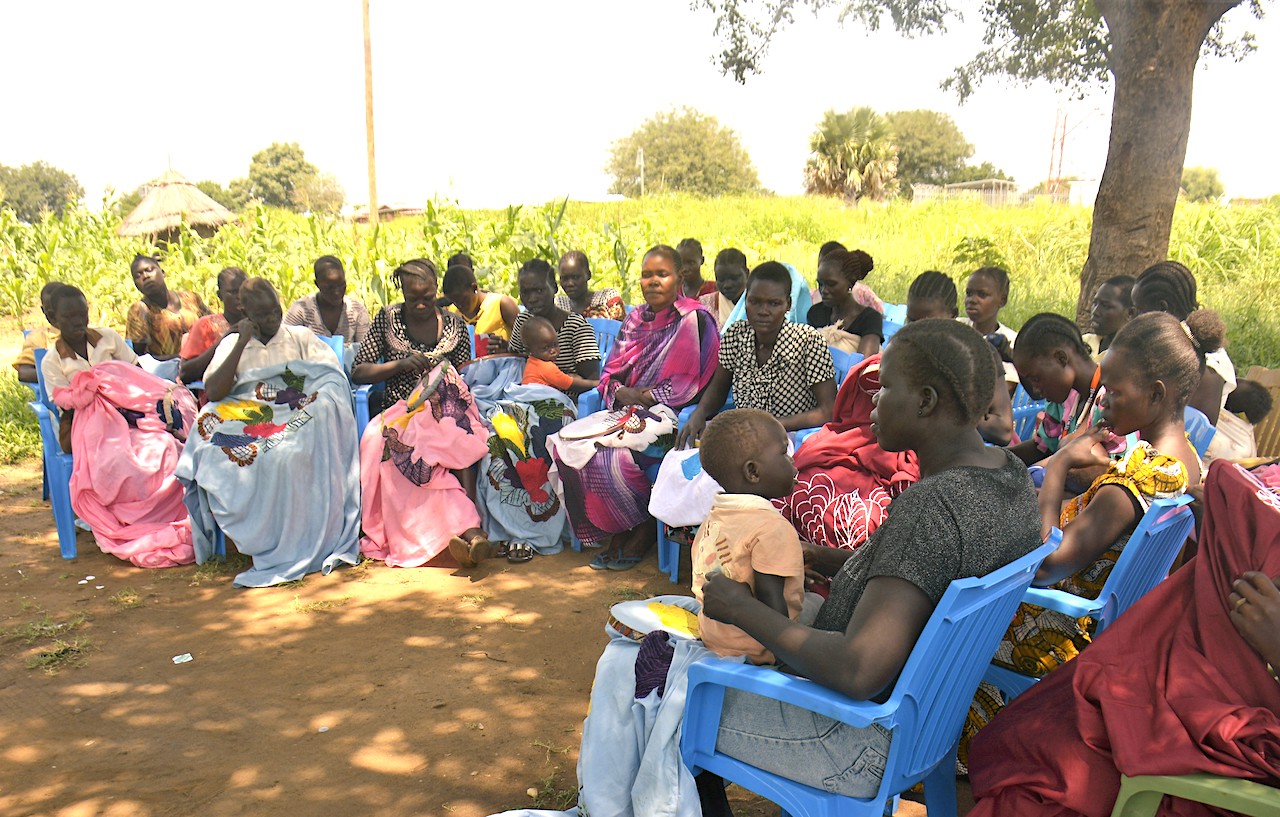 "I learned about the program from one of World Vision's social workers during a campaign near my home. She later encouraged me to join. We were trained on how to prevent violence against women, reproductive health and other psychosocial support", she says.
Dorcas said she also gained additional livelihood skills such as groundnut paste making, bedsheet knitting, weaving, and local perfume making.
Watch VIDEO: Athieng appeals for an end to gender-based violence
In partnership with the World Food Programme (WFP), the women and girls friendly space project started in 2018 and has reached out to communities across various locations and groups in Juba, Western Equatoria, Upper Nile and Warrap zones.  
The project supported women and girls in the community by preventing and responding to gender-based violence and empower them to rise from their experiences in conflict.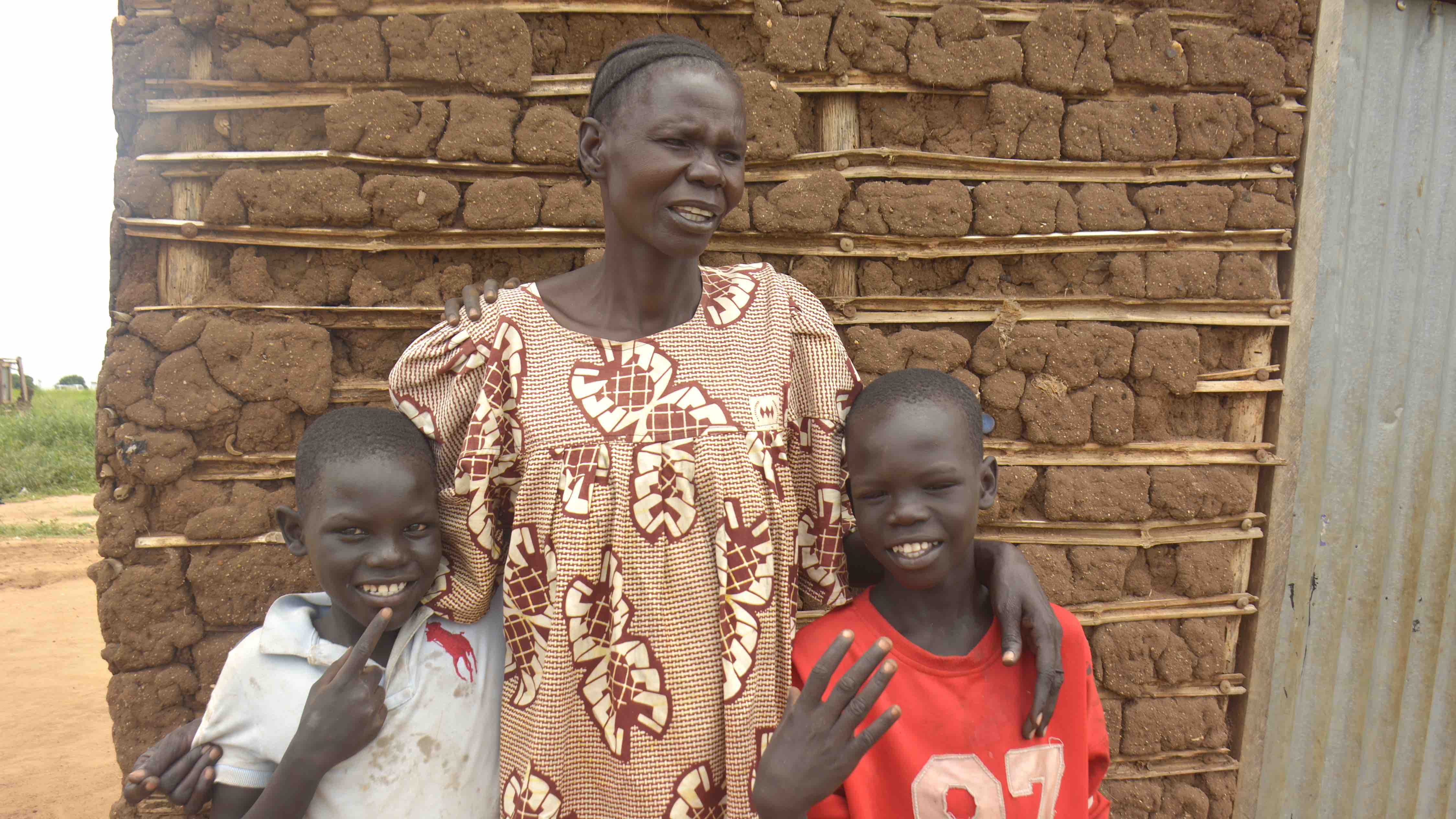 Overall, World Vision's protection and gender-based violence activities were able to engage and promote awareness to over a million people in the country.
From what she learned, Dorcas further realized she can now manage challenges without resorting to drinking alcohol or fighting with anyone. She shares, "I have learned the bad consequences of domestic violence."
Dorcas has set-up a small livelihood selling groundnut paste and vegetables in the market together with other women in the community that World Vision has helped organize. Two of her children said they were excited to go back to school with their mother having an income to support them.
"With the support of this project and the women in my group, I was able to change my life and support my family", Dorcas adds.
Mawa Ezekiel, World Vision's Child Protection Coordinator concludes, "The women and girls friendly spaces have provided a platform for them to learn, socialize and heal. I am humbled to see positive behavior change as a result of the activities introduced, as well as the commitment and  hard work by our social workers."
Watch VIDEO: Equality for all women and children
Story and photos by Scovia Faida Charles Duku, Communications Officer