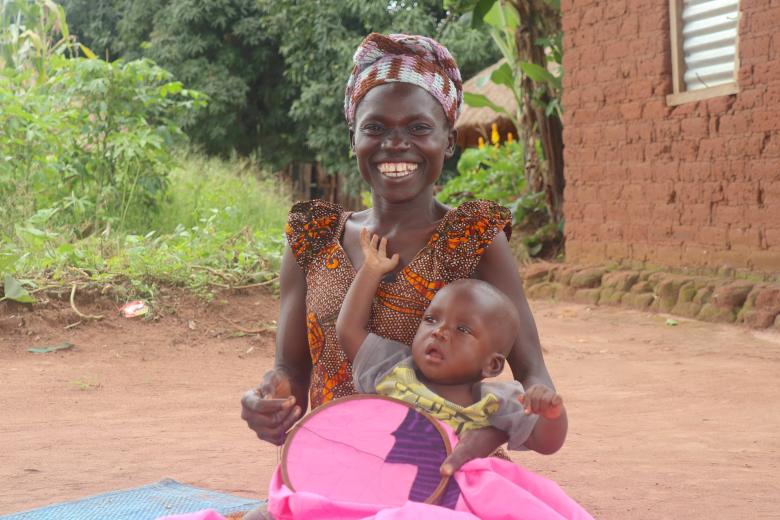 Empowering people with disabilities in South Sudan through access to facilities
Tuesday, October 12, 2021
Over the years, Western Equatoria, like the other parts of South Sudan was affected by the conflict leading to many challenges, among which is access to health facilities, especially for people with disability. 
"Due to my condition, I always require the support of my parents to go to the hospital. When they are away in the farm for the day, I suffer immobility until they get back home", shares Mary, 14-year old.
Her father Martin, 35, said Mary was born premature and was only able to crawl and walk when she was two years old. She got sick of malaria that caused her disability.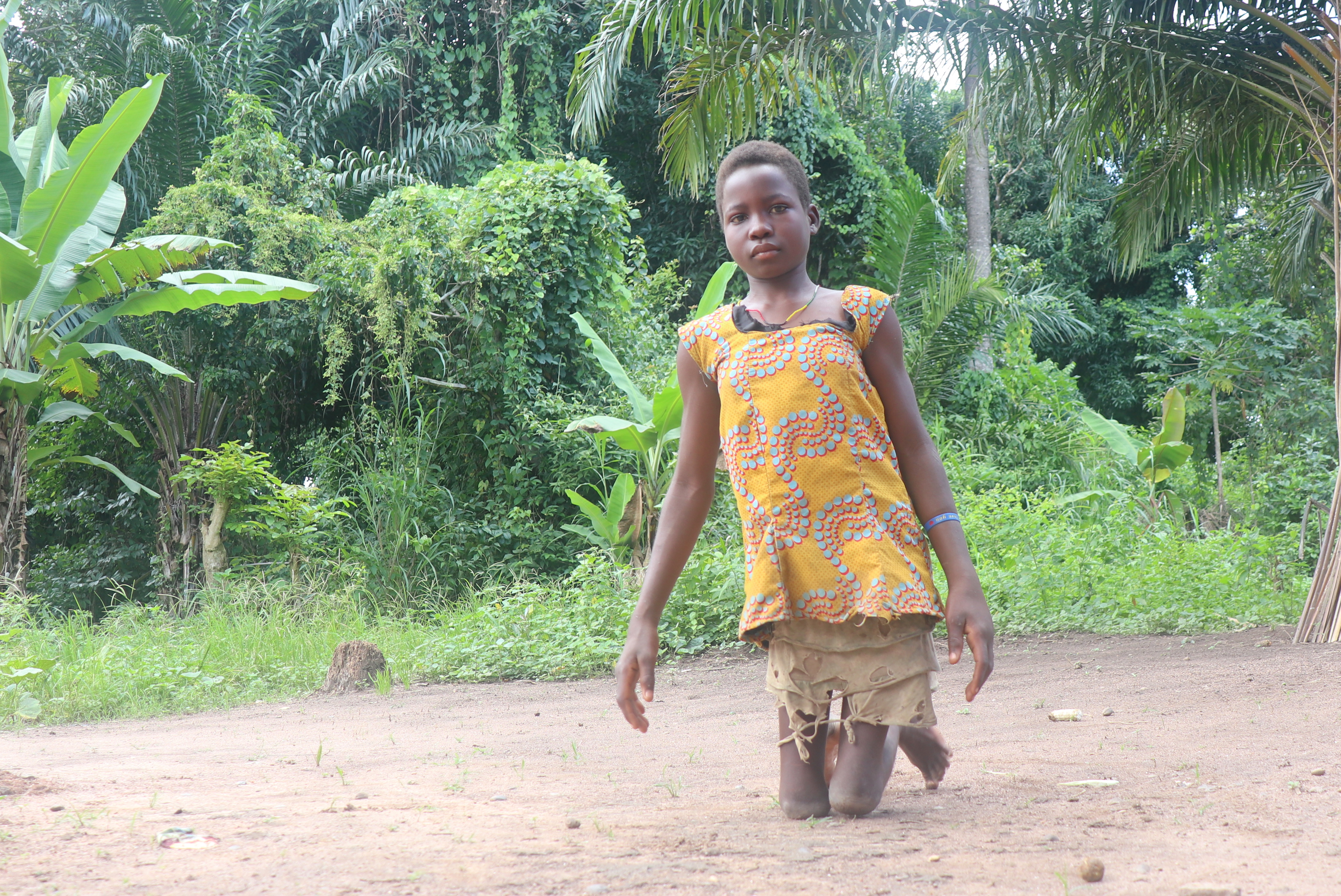 "As a father, I did all I could to see my daughter walk again but to no avail. I even sold my motorbike for her treatment but that did not work", Martin recalls.
Mary and her family live in Nzara County, a part of Western Equatoria State, 22 kilometres away from Yambio, the capital town.
Mary shares, "I live a life of self-pity. Sometimes I imagine waking up one morning walking on my own. Other children make fun of my condition which makes me hate my own life."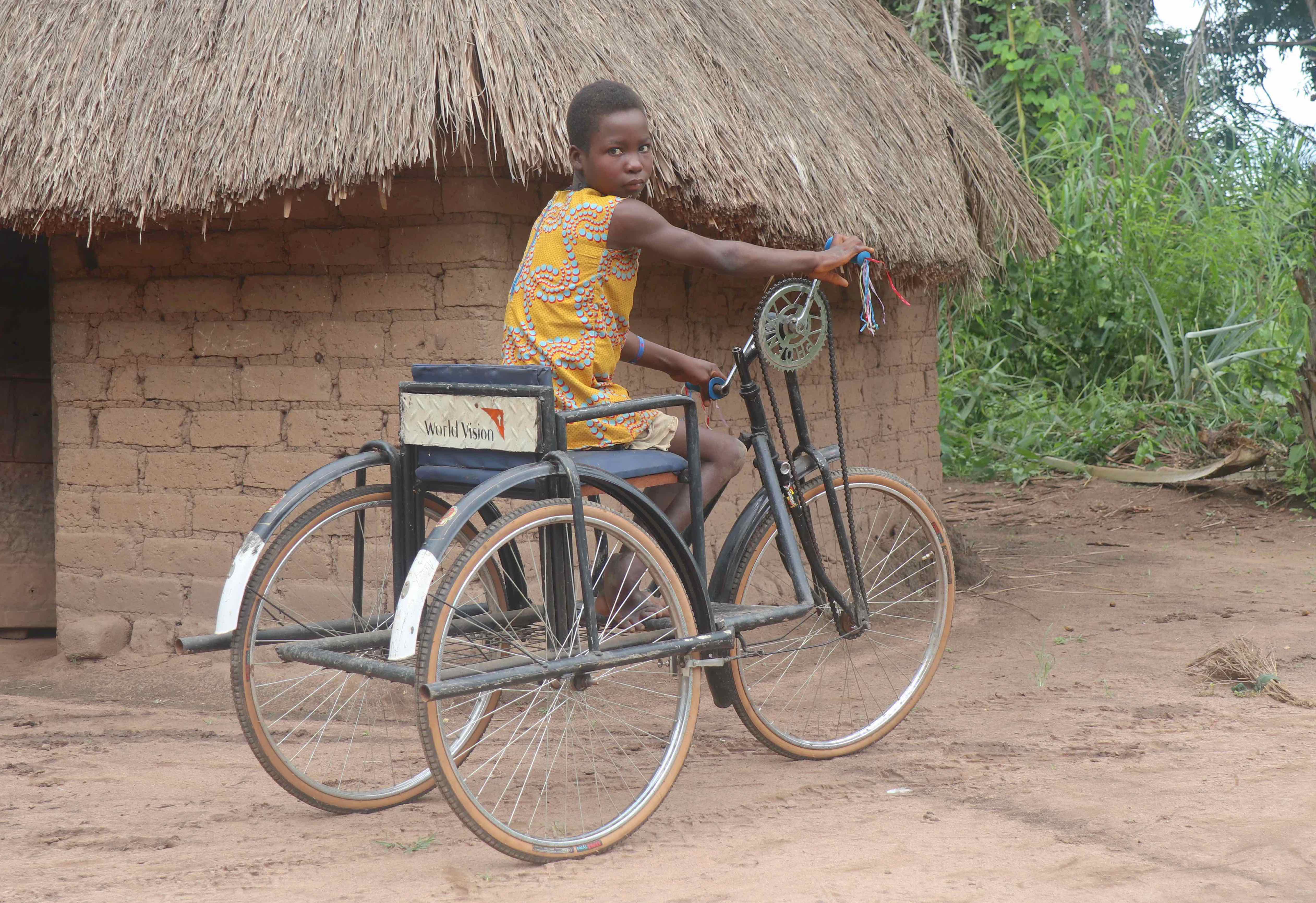 "I feel my child's pain. Every time I carry her to the hospital and she softly asks, 'Baba are you tired?' It breaks my heart but there is nothing can I do," Martin adds.
World Vision, with funding from the Health Pooled Fund (HPF), supports 75 health facilities in Western Equatoria addressing the needs of vulnerable people like Mary.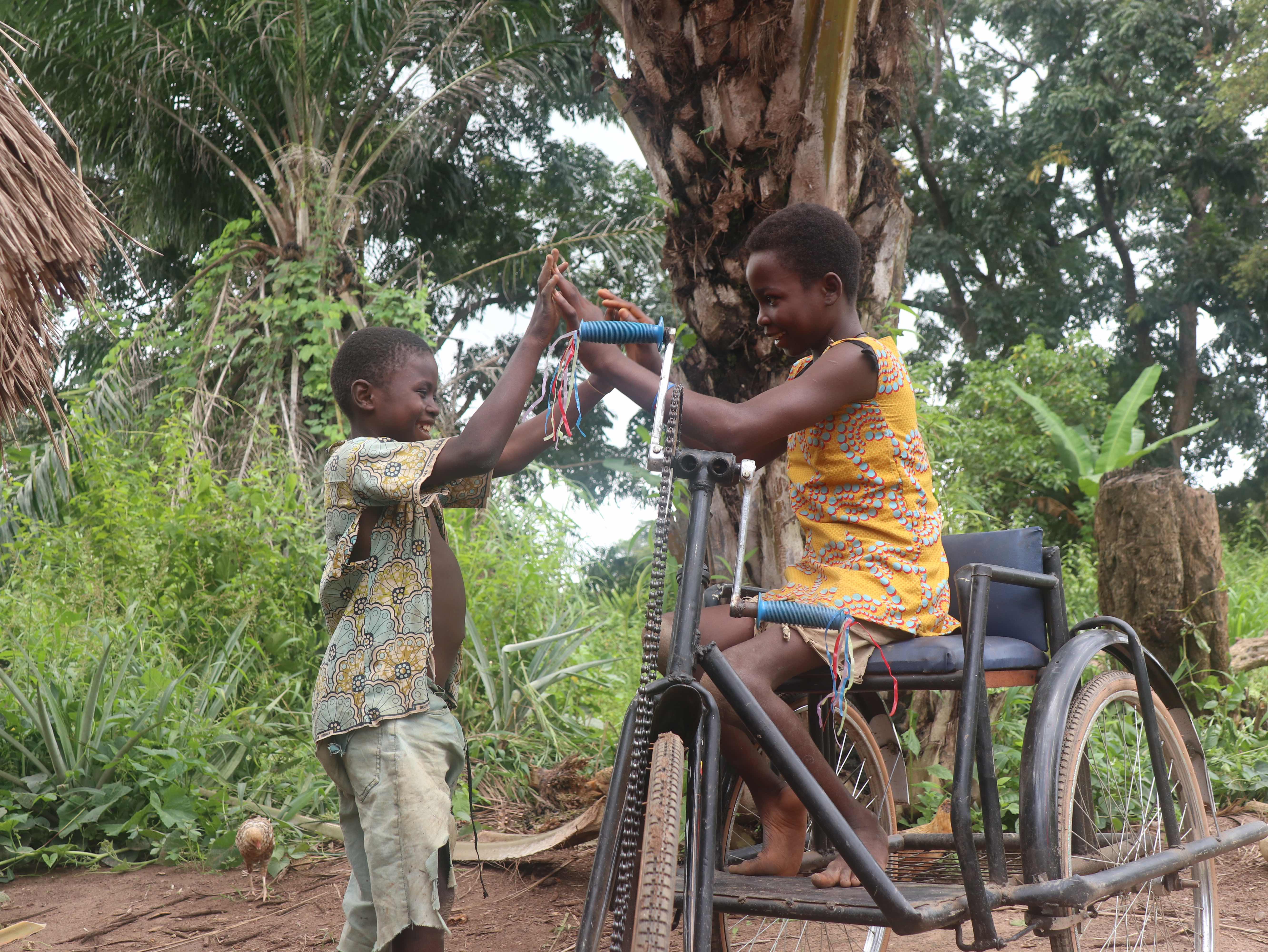 The facilities have been designed and modified to support access of persons with disabilities among them the construction of ramps, distribution of wheelchairs and tricycles ensured that they are able to physically access the health services. 
Prior to receiving the tricycle, World Vision social worker John Nduguyo paid several visits to Mary's house to give psychosocial support and counselling.
World Vision's visits and support gave me a sense of being valued and cared for. The tricycle completes my joy.
"World Vision's visits and support gave me a sense of being valued and cared for. The tricycle completes my joy. At first I was scared but after several trainings with John's support, I felt comfortable like I got my legs back," Mary adds.
Martin says, "I appreciate World Vision for putting a smile on my daughter's face. I can now walk by her side as she rides on her own to the hospital and wherever she needed to go." 
Bicycles were provided to 430 girls, 20 got tricycles. Sunday Angelo, a 20-year-old mother of two shares, "Being a cripple is difficult, especially if you are born from a poor family."
Stephen Leonard Epiu, World Vision's HPF Project Manager says, "The gender equity and social inclusion initiative under HPF has been extremely important in ensuring that the needs of the once neglected group are finally being addressed."
Sunday said her disability started when she was six years old. "I normally played with my friends and helped my mother fetch water but I woke up one morning to my condition. I was not able to accept it for a long time," she says.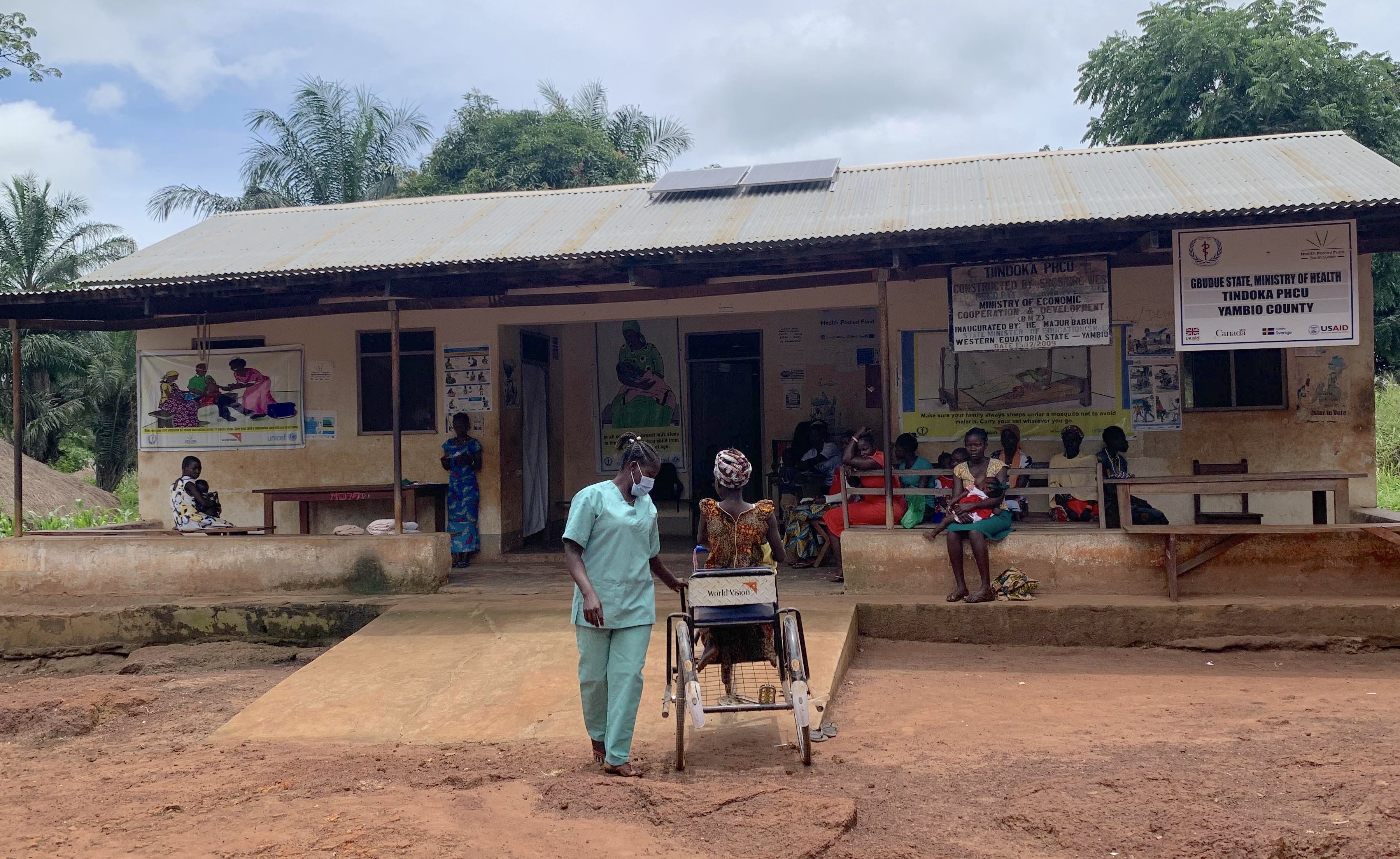 "In my community, no special attention is given to disabled people. Often, we are seen as useless. I was lucky to get a tricycle from the church which made me feel better but I lost it after a conflict in the village," she adds.
Sunday's father is a police officer in Yambio, while her mother is a farmer. Her two siblings got married and left, leaving Sunday with her parents. "I learned how to sew bedsheets from my siblings, and it became our source of livelihood. Every now and then, people bring bedsheets to me for sewing," she shares.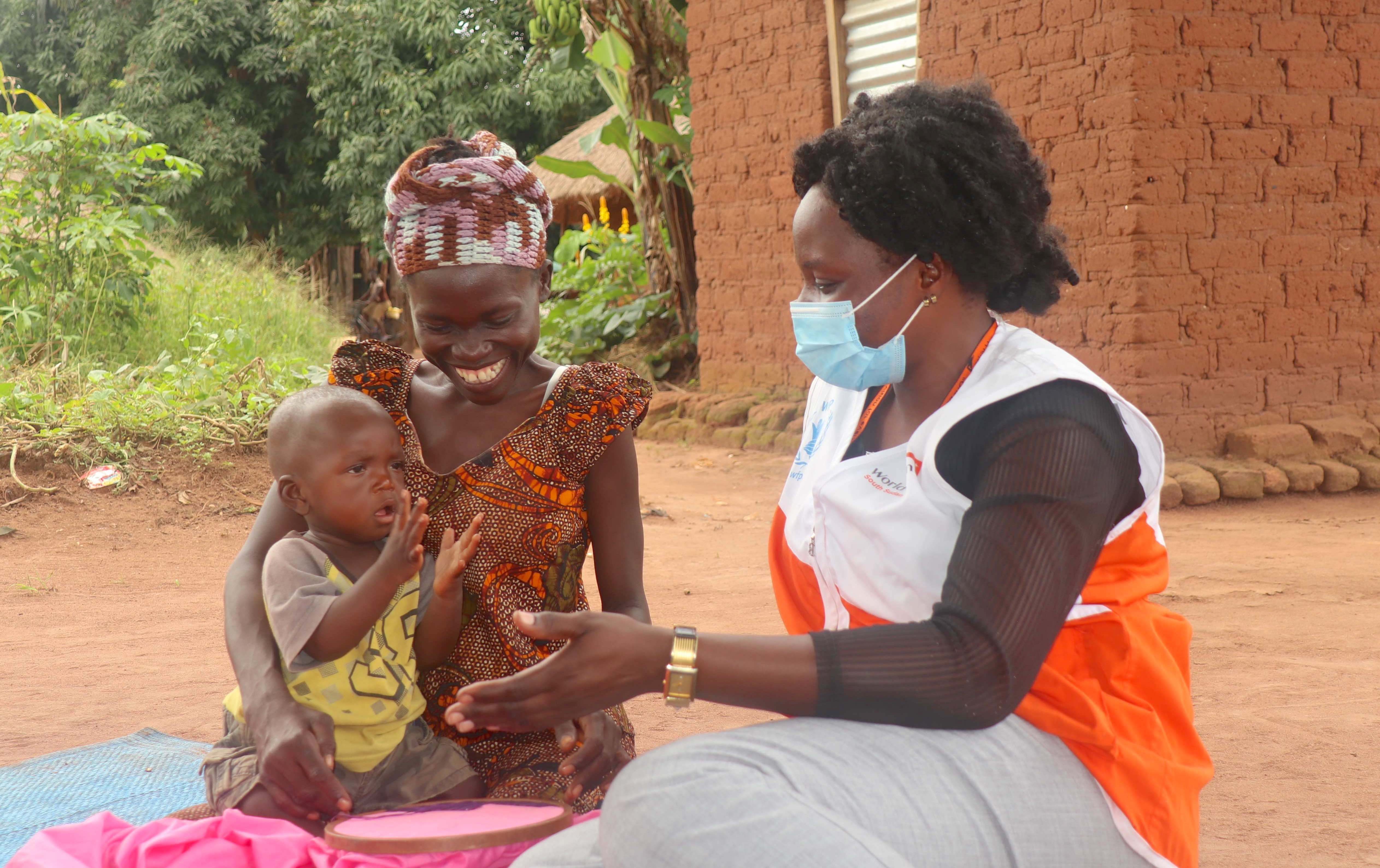 One of the most difficult parts of Sunday's life was going to the health facility 20 minutes away from their house. She often needed to rent a motorbike and the driver has to lift her up and down. 
Sunday's wish for a tricycle was fulfilled. She says, "Having the tricycle made me feel the same as the rest of the people. Getting medicines if my son Given is sick is now easy. I plan to start a business in the market."
"Those with disabilities were identified through conducting simple assessments using a set of short questions. The people identified were given tricycles and the buildings were improved such as having to include the ramps," Epiu concludes.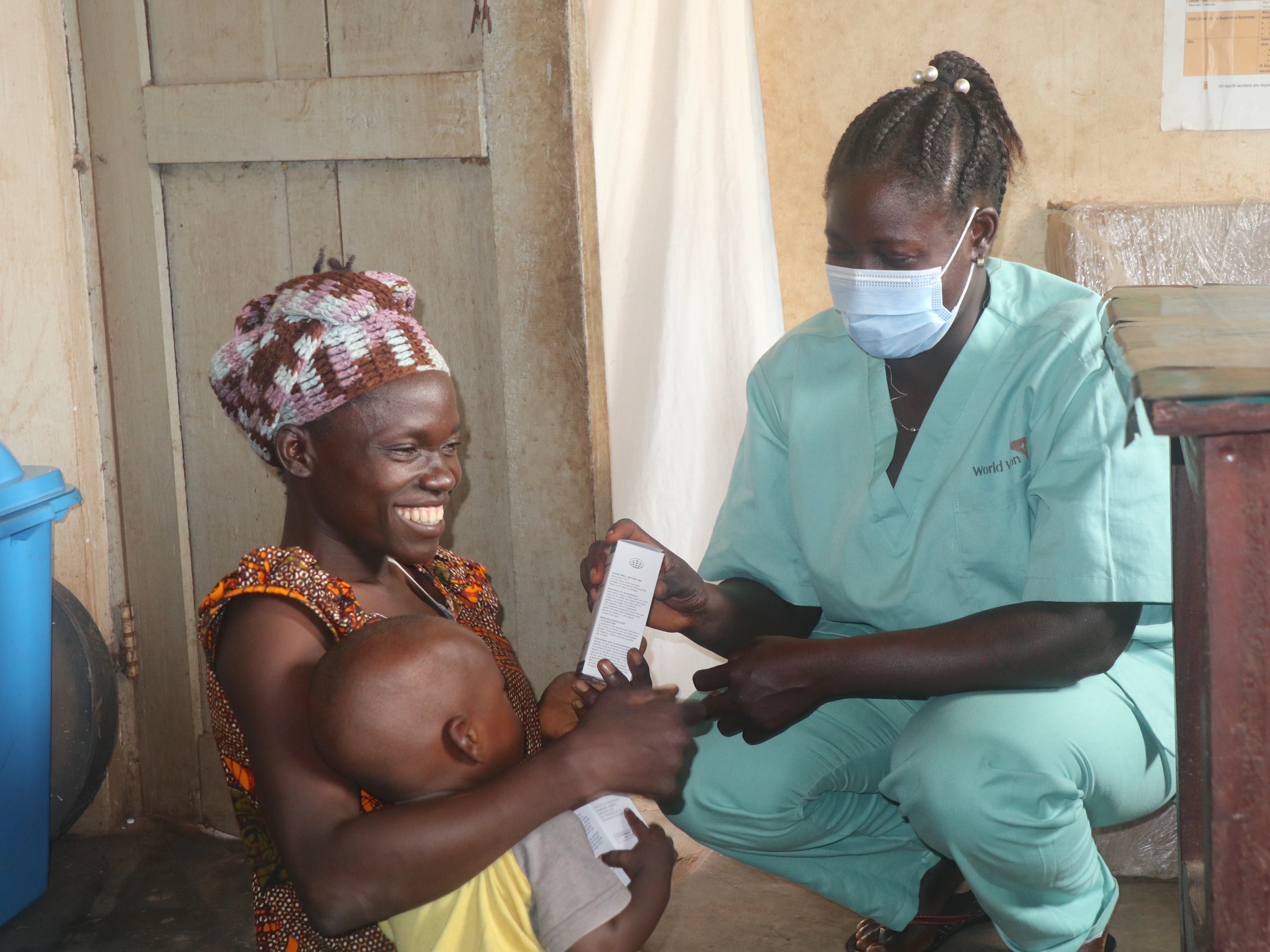 Story and photos by Scovia Faida Charles Duku, Communications Coordinator