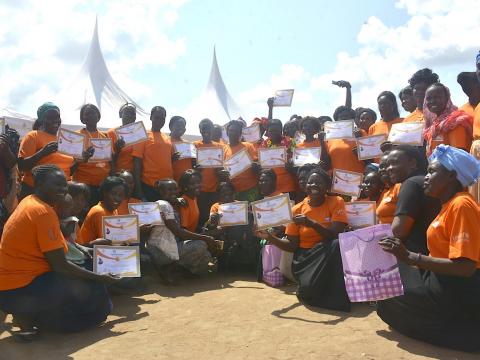 Empowering women: 157 South Sudanese mothers graduate from nutrition training to support communities
Friday, November 1, 2019
Juba, South Sudan – This week, 157 mothers graduated from World Vision's training for mother-to-mother support  after two years serving and learning from different communities. The training was made possible in partnership with UNICEF and the World Food Programme (WFP).
In 2017, World Vision organized 17 groups with at least 10-12 members. Each group trained at nutrition sites where treatment of children with acute malnutrition were being conducted. In 2019, an additional six groups were formed, forming a total of 23 groups with a membership of 238. Out of this number, 157 diligently did the work and successfully completed the training.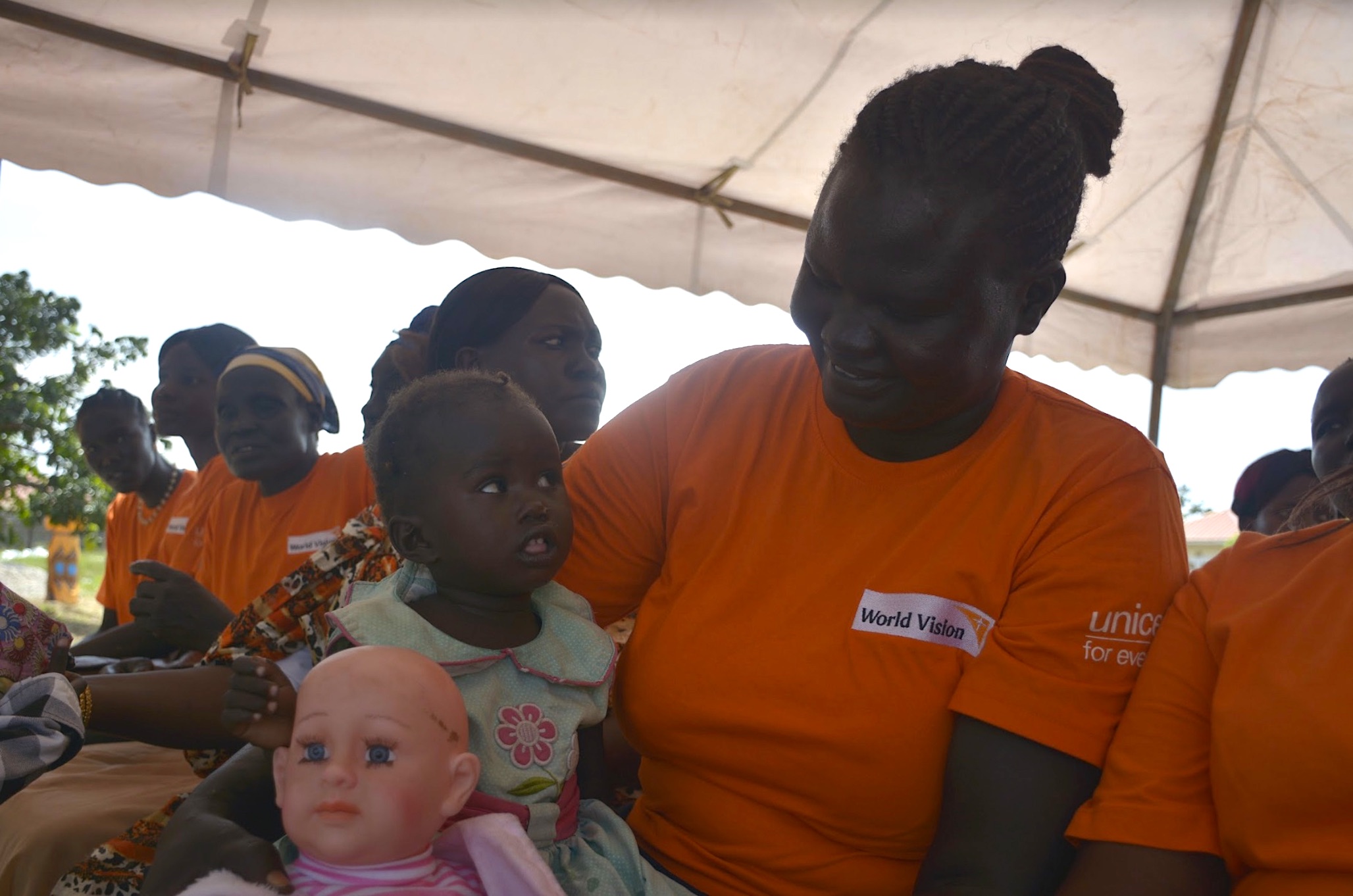 Having been empowered with knowledge and skills in Maternal, Infant and Young Child Nutrition (MIYCN), counselling and vegetable production, the new 157 graduates were assigned to their own communities to continue the counselling services and support to help fight malnutrition.
Prior to graduation, 144 were able to practice what they learned in their own backyards at their homesteads producing vegetables and feeding nutritious food for their families. They are also able to sell the excess production in the local markets for their household needs.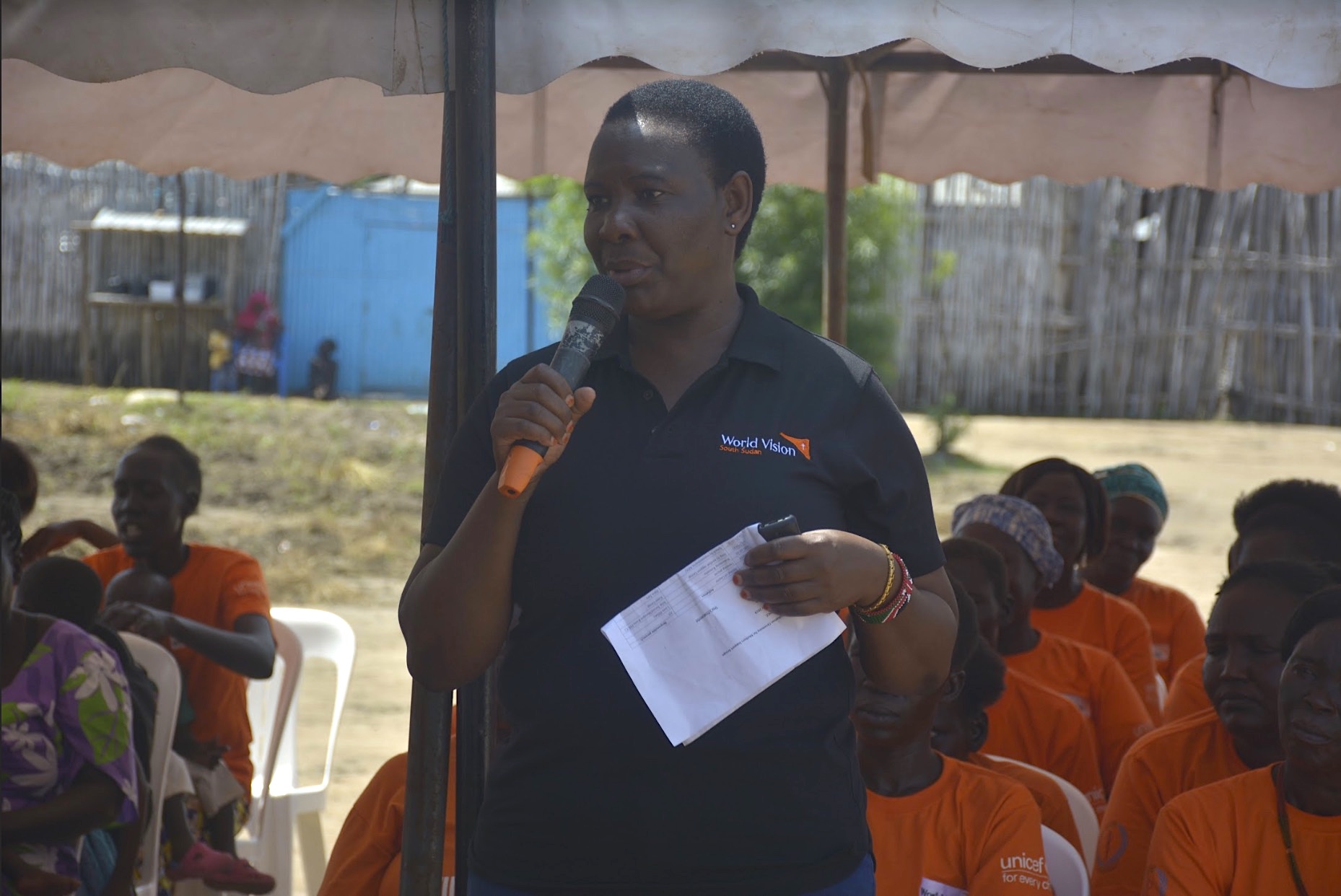 Margret Peter 38, mother of four, said she and her children kissed malnutrition goodbye from the day she joined the Kimu mother-to-mother support group. "I started implementing it at home and then shared it with my neighbors. My first and second children were malnourish due to lack of proper food and I never exclusively breastfed them. Now I know better", Margret shares.
Just like other women, Margret was not aware of the importance of exclusive breastfeeding for first six months. She adds, "I breastfed my children for one to two months then give them porridge or soup because I was busy selling vegetables. I used to visit the hospital only once or twice for postnatal care." She said that she learned a lot from the mothers and committed to do her share to help more mothers and children.
Priscilla Bayo, Unicef's Nutrition Officer, appreciated World Vision and the mothers for the great work in the community and encouraged everyone to work together until awareness on nutrition has completely improved in the country. Bayo says, "In 2010, the rate of exclusive breastfeeding was at 45%. After the tireless work done by World Vision, UNICEF, WFP and the mother-to-mother support groups, the 2019 assessment showed the rate  has increased to 74%. This is a very good sign."
"The mothers have done an amazing job. They have sacrificed energy and time to help other mothers improve the nutrition of their children by raising awareness on good feeding practices and health. We, in World Vision, appreciate their effort and urge them to continue using what they learned to support more women", says Damaris Wanjiku, World Vision's Nutrition Project Manager.

Story and photos by Scovia Faida Charles Duku, Communications Officer