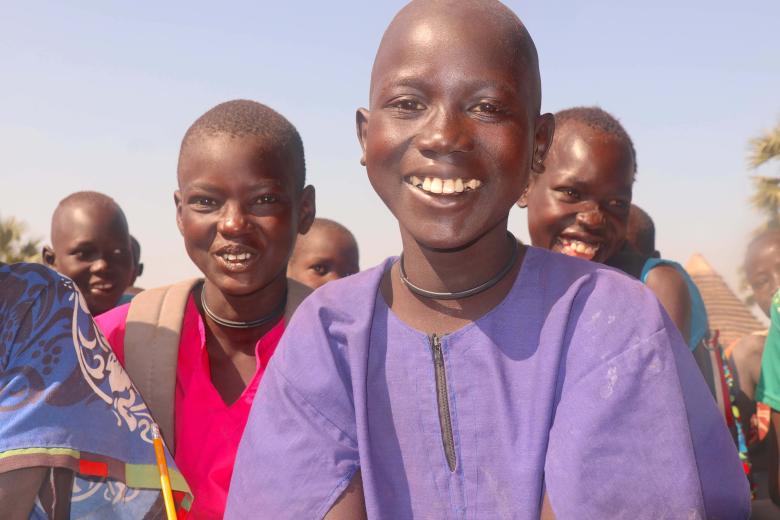 FAO and World Vision take the campaign on children's education in South Sudan's cattle camps
Monday, January 3, 2022
"I grew up knowing nothing except looking after the cows", shares Makol Akol, 13. 
Makol lives in Aguath Cattle Camp, an hour away from Warrap State's Tonj South County. In South Sudan, many children like Makol and Ajok do not get the opportunity to go to school because they move from one place to another for their cattle's grazing pastures.
"At sunrise, we gather the cow dung, burn and use it to clean the cows. We milk them daily for our own consumption and then take them out to graze. This is our daily routine", he says.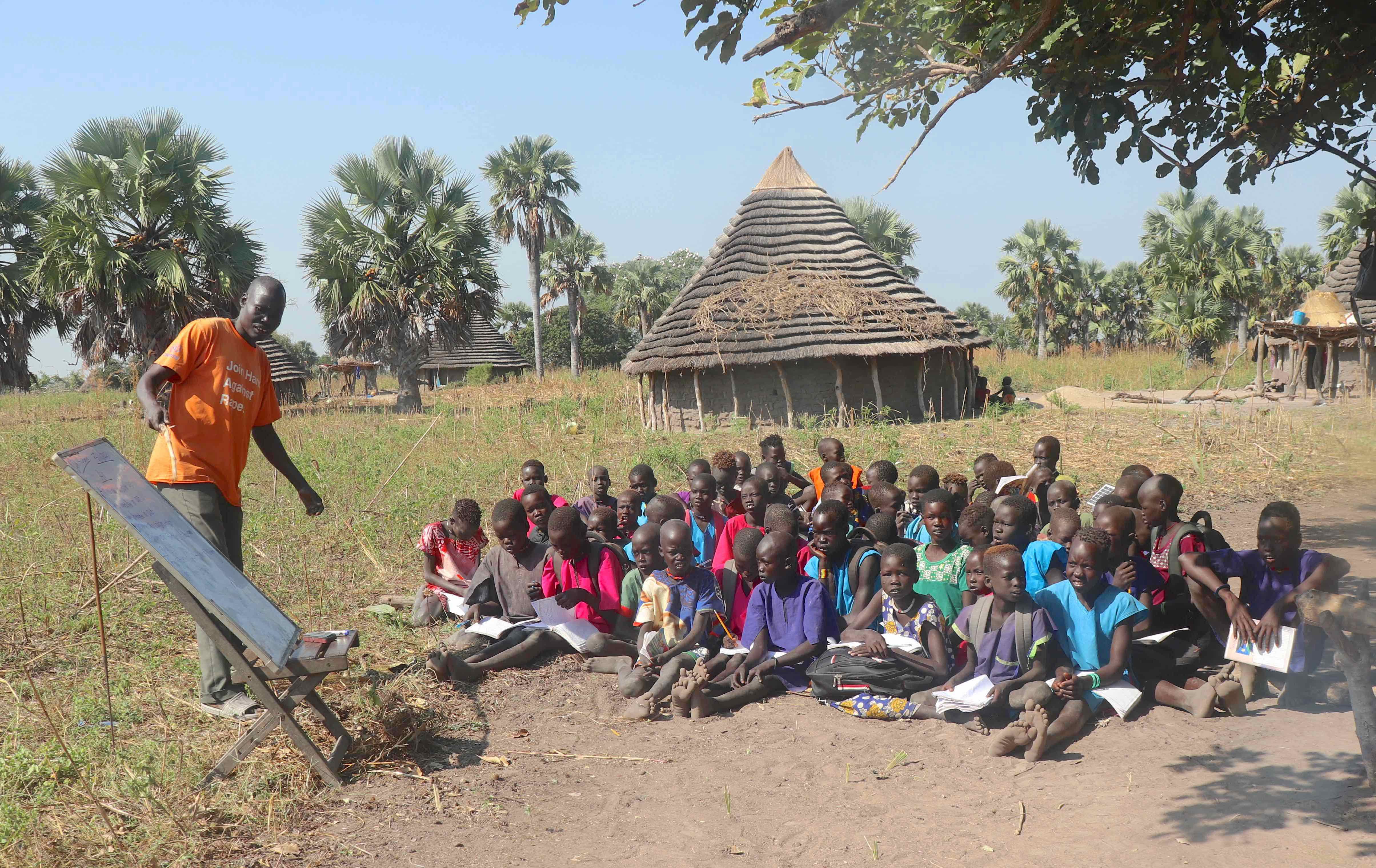 The responsibilities for boys and girls are well-defined in the communities. The boys like Makol take care of the cows, while the girls fetch water and do the house chores.
But this is not the case for 12-year-old Ajok. In her family, her siblings are all girls who need to support their father who cannot tend the cattle at his old age. The girls have to step in and do the job.
"My two elder sisters are married and taken far from the camp. Now, my 14-year old sister Atong and I joined the boys in our village to take care of our cows, dividing our time in fetching water", adds Ajok.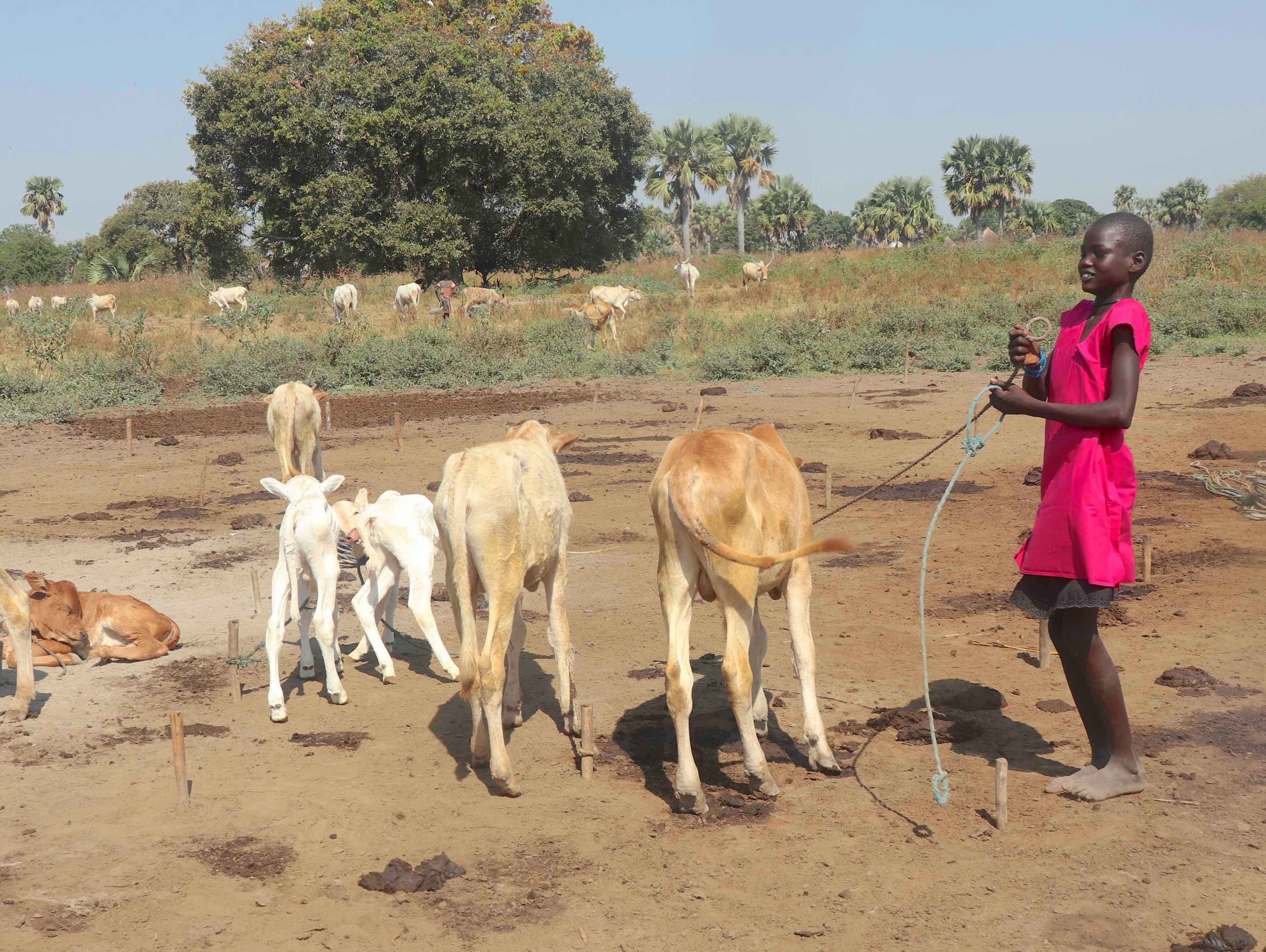 World Vision's Reconciliation, Stabilization, and Resilience Trust Fund (RSRTF) Project, supported by the Food and Agriculture Organization (FAO), was designed to build the literacy and livelihood skills of pastoral communities at various cattle camps in Tonj South, North, and Gogrial West counties. The project has already reached more than 700 people.
Ajok says, "We grew up taking care of the cows and being raised believing that girls are the source of wealth for our parents. But going to school gives me a better feeling, even learning how to count up to 50 in English. I want to continue studying."
Being a part of this program gives me great joy and fulfilment. The pastoralist children are so isolated, but they also deserve the right to education like the other children."
According to Ajok's father Mabuac, World Vision's Education On The Move Initiative opened their eyes to a realization of their children's future. "My great grandparents were cattle keepers, and handed the job to us. I have seen how delighted my daughters feel whenever they go to school", he shares.
"It taught me that our children can be educated even as they help tend the cattle. I urge World Vision to keep supporting my daughters and the children in the camp", Mabuac adds.
World Vision's project works with government-supported teachers who teach children in different camps. Simon Majok, one of the teachers assigned in Aguath Cattle Camp shares, "We started teaching in May 2021 in Toch village and now in Aguath village following the cattle keepers to keep their children in school."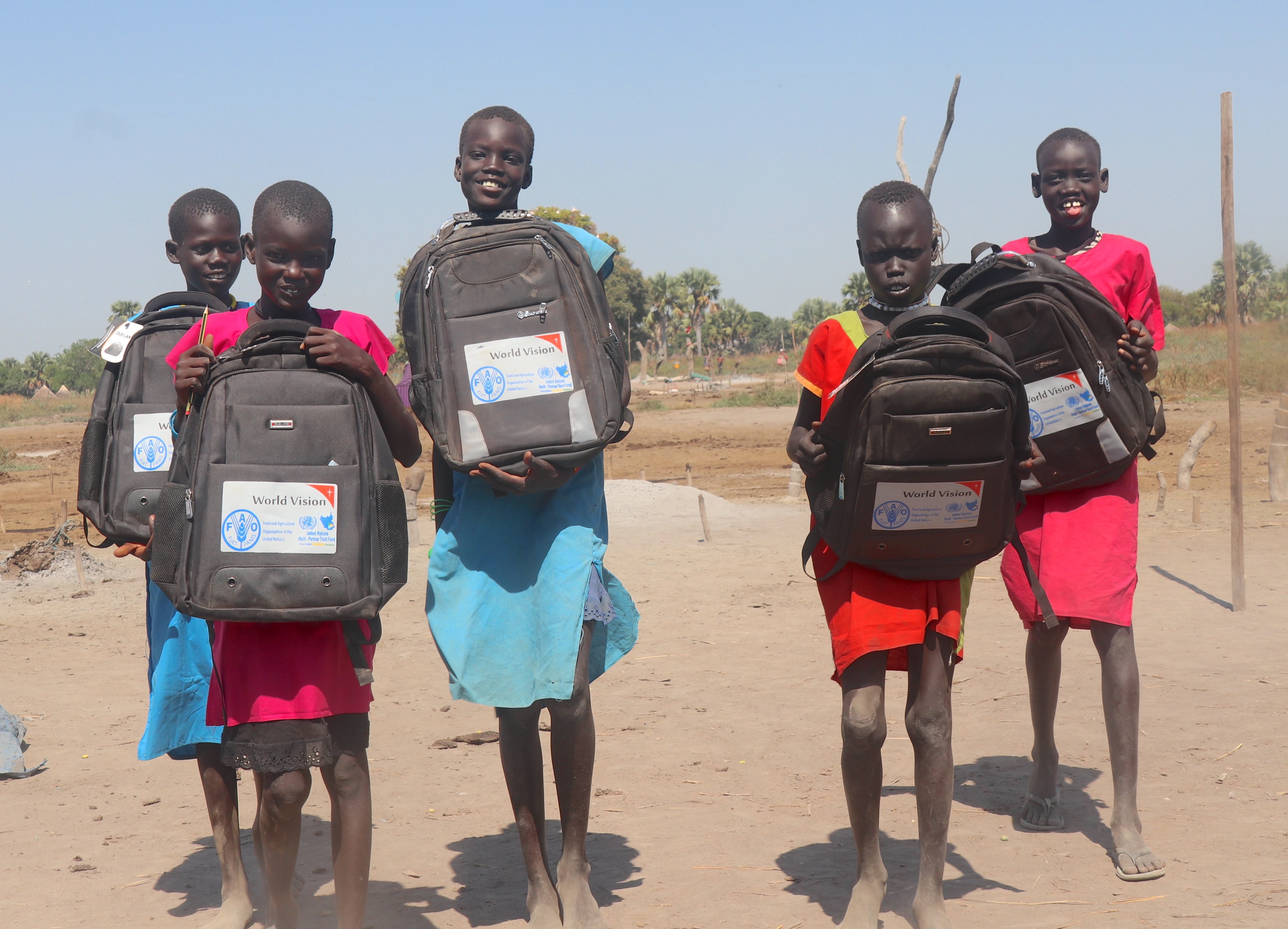 "Being a part of this program gives me great joy and fulfilment. The pastoralist children are so isolated, but they also deserve the right to education like the other children", Simon adds.
The teachers also help campaign in raising awareness on child marriage and peace-building. Chief Manyiel Ayiei of the Aguath Cattle Camp says, "Child marriage are too common among us but the campaign has helped reduce the practice. Educating the people definitely has an impact."
"I urge World Vision and FAO to educating our people, as well as provide us permanent water supply so the children can focus in their studies", Manyiel adds.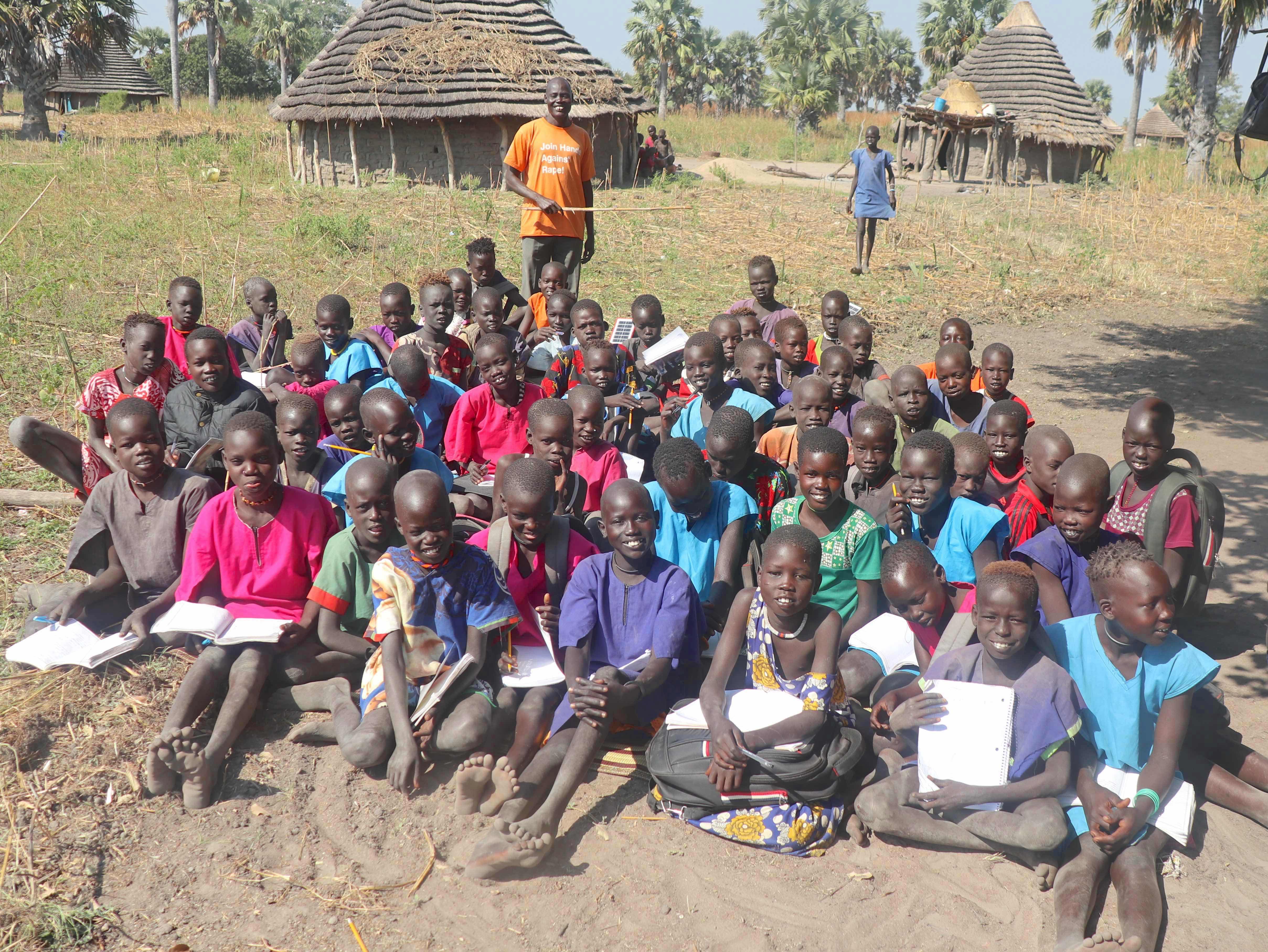 Project Coordinator Maria Deng explains, "Children and youth in cattle camps have no access to education. This program at the camps generated interest to many children and youth. With the awareness campaign, the parents are now keen to send their children to school." 
After a few months, many of the children can read and write. In the long-term, this will gradually change the community people's perceptions, attitudes and behaviours. I am hoping the donors will continue to support initiatives that children's education", Deng concludes.
Story and photos by Scovia Faida Charles Duku, Communications Coordinator