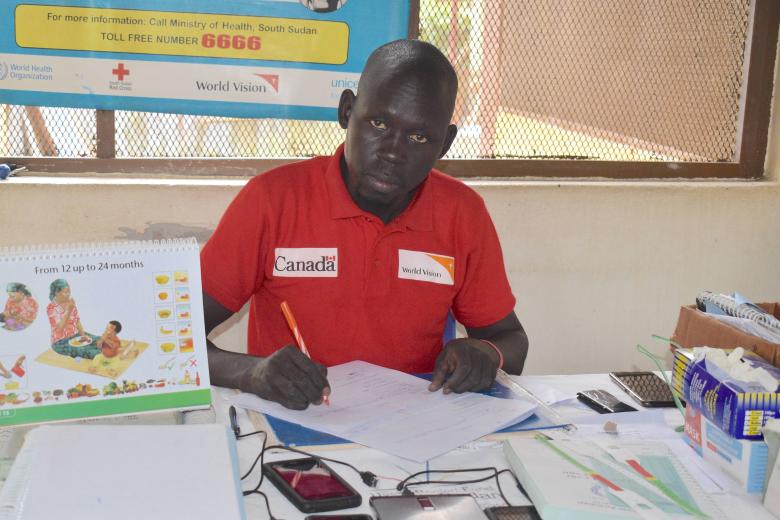 A father's wish: "May South Sudan's next generations will experience peace and never live in refugee camps
Wednesday, June 8, 2022
"I was born and grew up in Uganda as a refugee", shares 38-year old Maku Thomas, a community nutrition worker in World Vision's Juba Nutrition Project. Decades before he was born, at the time when South Sudan's conflict started to spread in different states, his grandparents decided to leave the country.
His father Paul sent his mother first as violence advanced towards their village. The reality that the family was in grave danger sunk in and they have to move quick. "My father had to persuade my mother to move to one of the refugee camps in Uganda with my three older siblings", Maku says. Four of them were born in the camp.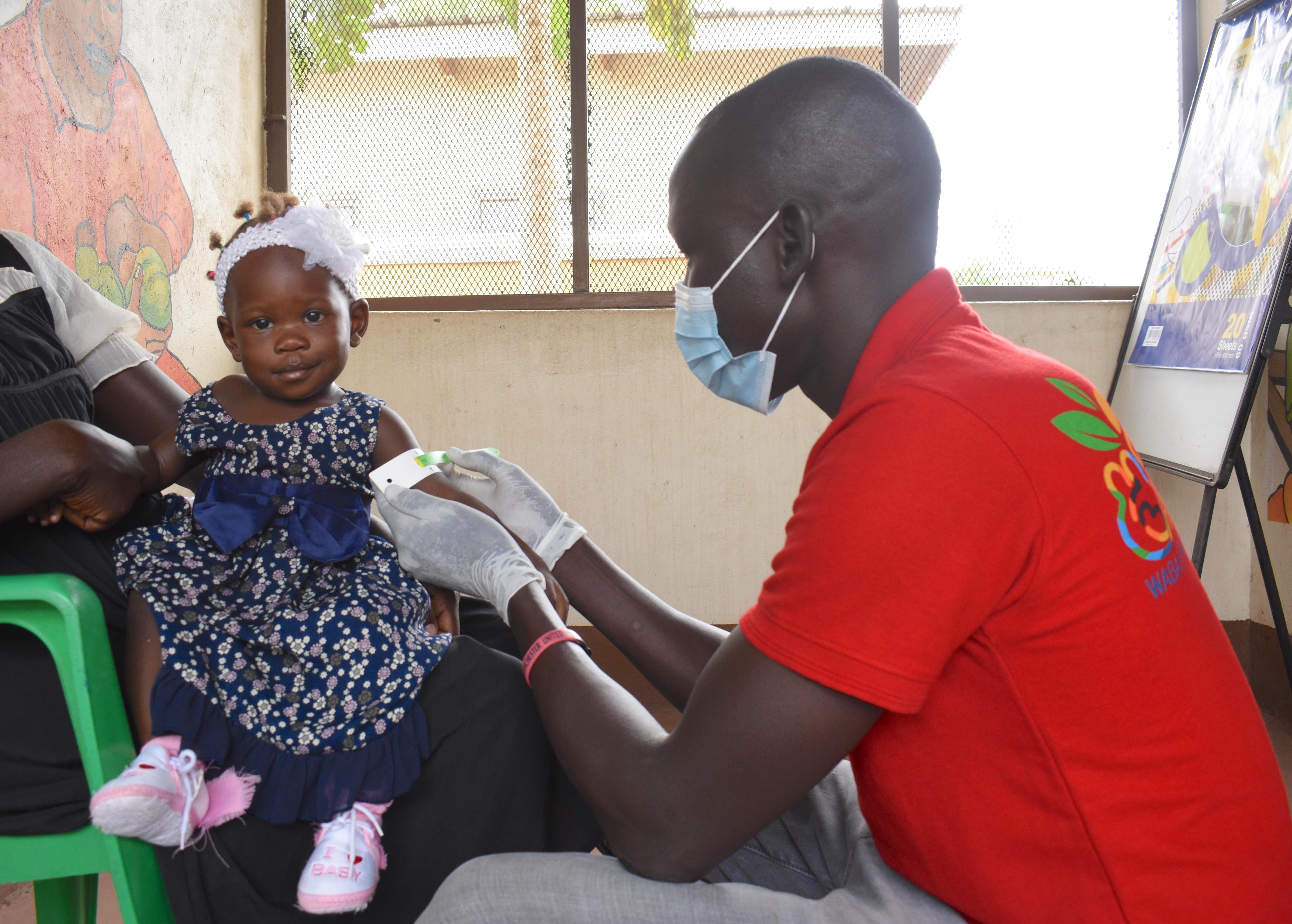 His father stayed back in South Sudan to continue farming and tending their goats. "He would visit us in the camp once in a while and he looked  happy coming home to us" Maku recalls. But sadly, his father got sick and never recovered. He died in 2004. Alone with a huge responsibility, his mother Martina worked hard to send them to school.
In 2008, they relocated back home. "My mother Martina passed on in 2012 and our elder brothers took care of us", he says. When he got married, his family lived in Eastern Equatoria, but the 2017 conflict displaced them along with thousands of people who again had to flee and go back to the refugee camps in Uganda.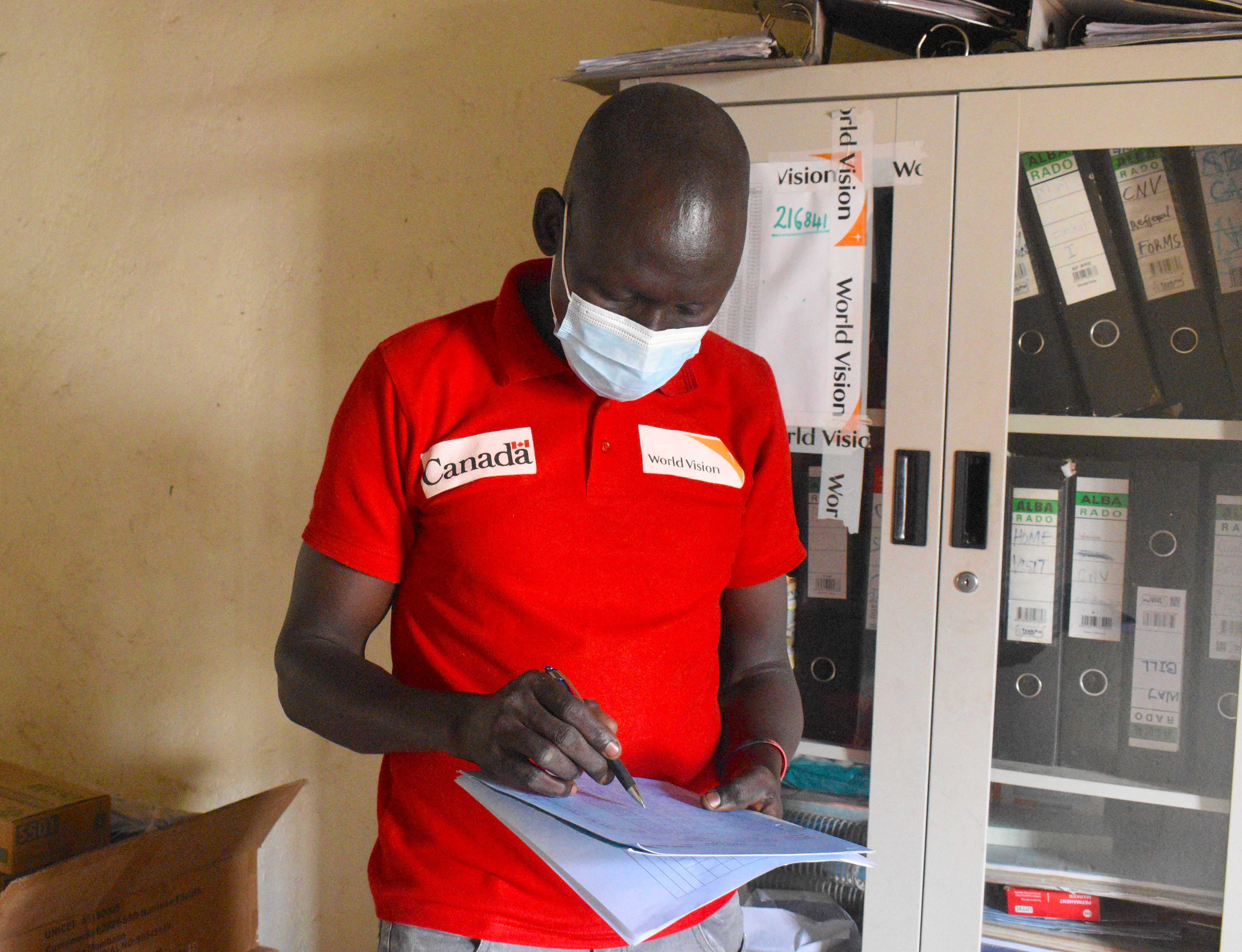 Maku is now a father of five who started working at one of the 15 nutrition sites in Juba in 2019, along with 35 other nutrition workers. His family remained in Uganda. Just like many South Sudanese families who wanted to keep their children safe and go to school, Maku's family lives in a camp. Twice a year, he goes for a visit. His work in World Vision helps provide for their needs.
Every time I think about my family, my heart breaks being away from them. But I am motivated by the different children and women I serve at the nutrition site.
"Every time I think about my family, my heart breaks being away from them. But I am motivated by the different children and women I serve at the nutrition site", he adds. Maku is confident that his family is safe and gets good treatment at the camp where they can easily avail of assistance, provided with basic services and good education for his children.
During the conflict their house was burned to the ground and the village where they once lived still struggles with insecurity. It is still difficult to go back and rebuild what they lost. His wife Jane kept asking him when the family can go back home to South Sudan since it has been four years since they left.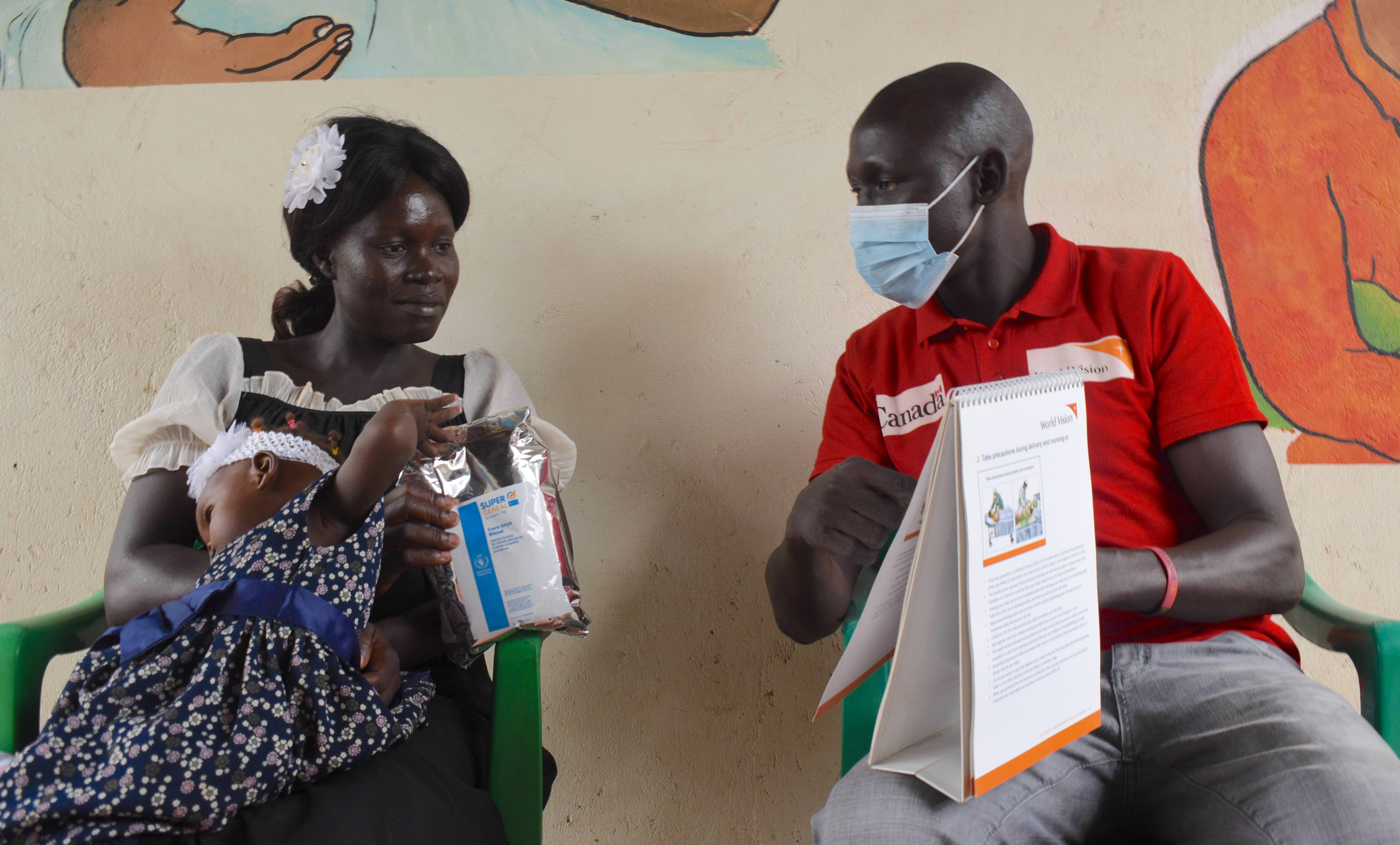 "But I do not have any answers for her", he confides sadly, and adds, "My family need to stay there until our place is safe to live in." Jane is enterprising and learnt hair dressing, using her skills to help Maku provide for the needs of their growing family.
Maku's work at the nutrition site includes screening for malnutrition among pregnant and lactating mothers and children under five. He facilitates admission of mothers and children into the nutrition program.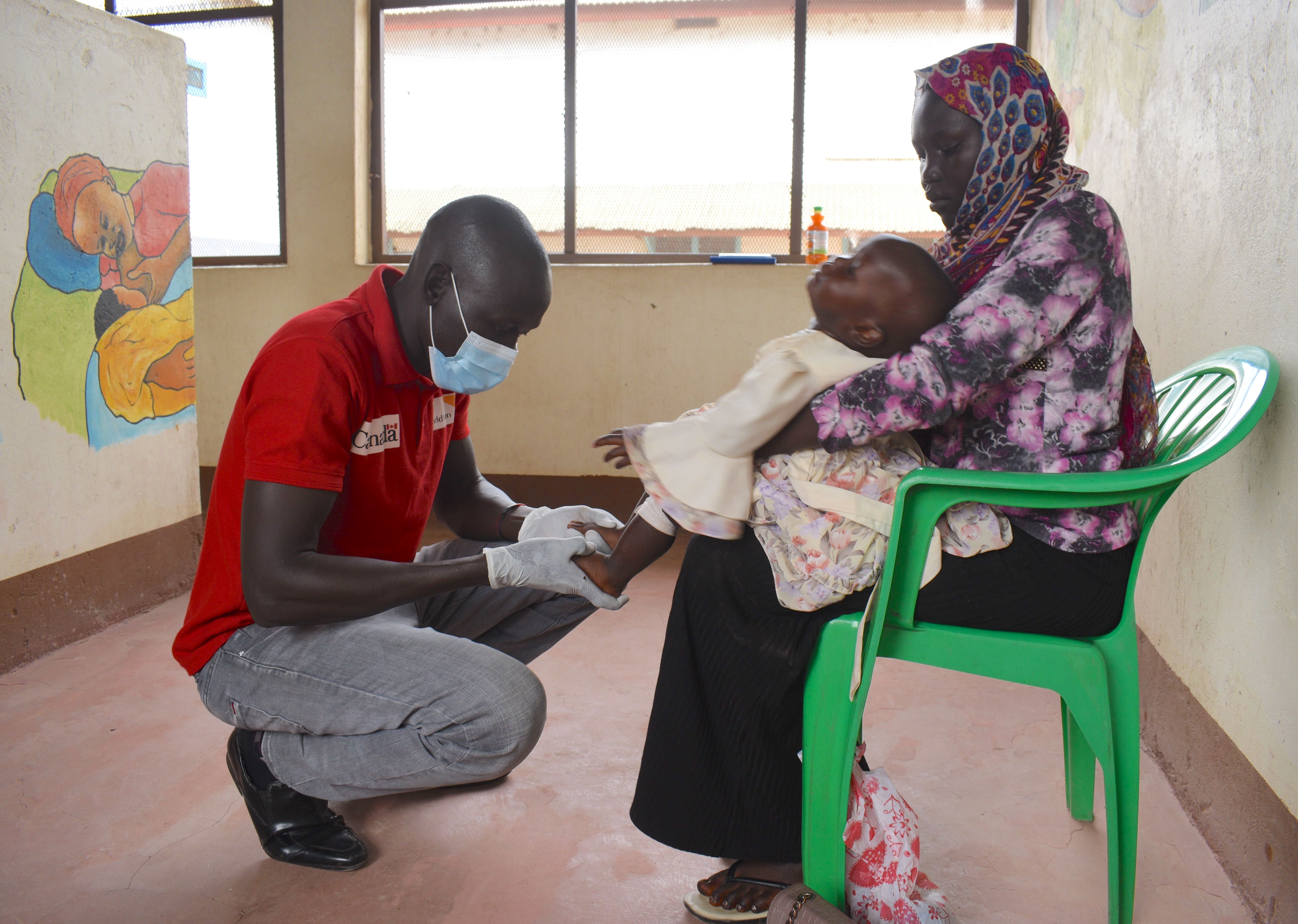 He also provides counseling of mothers on proper breast feeding practices, hygiene, and teaching them on kitchen gardening to fight malnutrition in their families. As he focuses in his work, he also encourages Jane to have faith and pray for peace in South Sudan so that they can come back home.
"As South Sudanese we work for peace so we can live together in harmony. As an orphan and a refugee, I hope the next generations will not experience what we went through and live better than we are now", Maku concludes.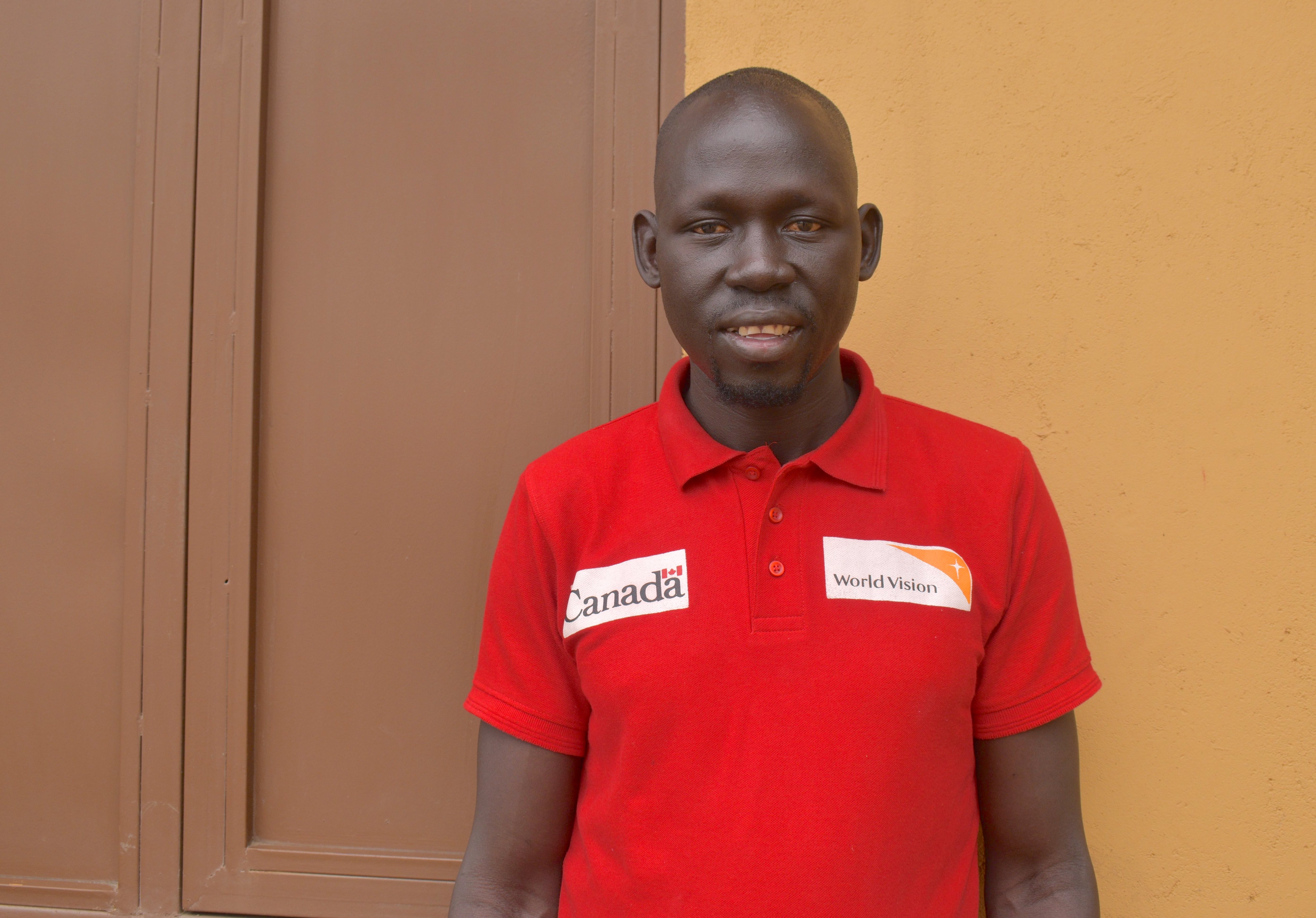 Story and photos by Jemima Tumalu, Communications Officer