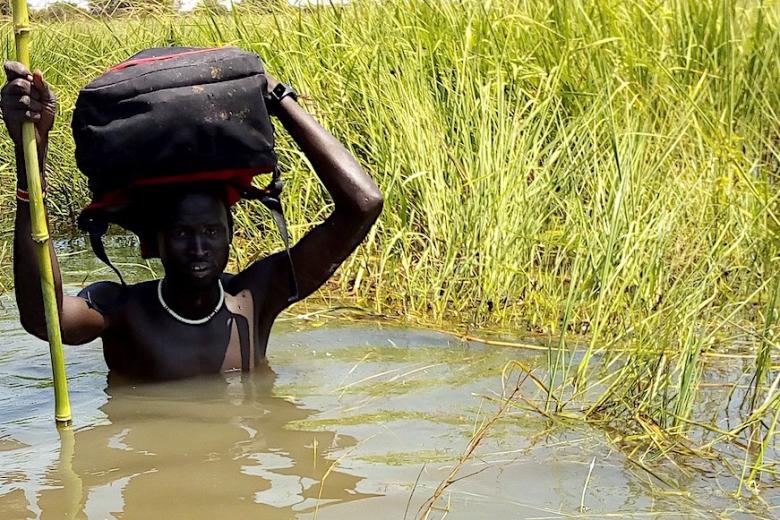 Flooding highlights field workers' courage to serve South Sudan's remote communities
Thursday, November 7, 2019
As heavy rains bore down in South Sudan's Warrap State from August to October this year, areas got heavily flooded leaving many villages underwater. World Vision manages 10 warehouses in these locations, five of them are in remote parts of Tonj North County, which store various emergency food supplies such as cereals, pulses, vegetable oil and salt.
"Food is stored and prepositioned in World Vision's warehouses during the dry season so they can be used when the rains come. They are ready when the areas become inaccessible by vehicles or trucks", shares Ekra Komenan, World Vision's Food Assistance Project Manager in Warrap Zone.
Most of the locations are difficult to reach by transport due to pocked-marked roads that are tough for vehicles to navigate. These areas also get easily flooded by torrential rains. This year was among the worst. To add to the challenges, there is no phone coverage making regular communication impossible.
The warehouse in Langkap is the farthest among the five warehouses in Tonj North County. It is close to the border with the former Unity State (now known as Upper Nile State). The team has to walk for 18 hours during bad weather to go to the nearest World Vision field office. It can only be accessed by motorbikes and vehicles during the dry season from January to April.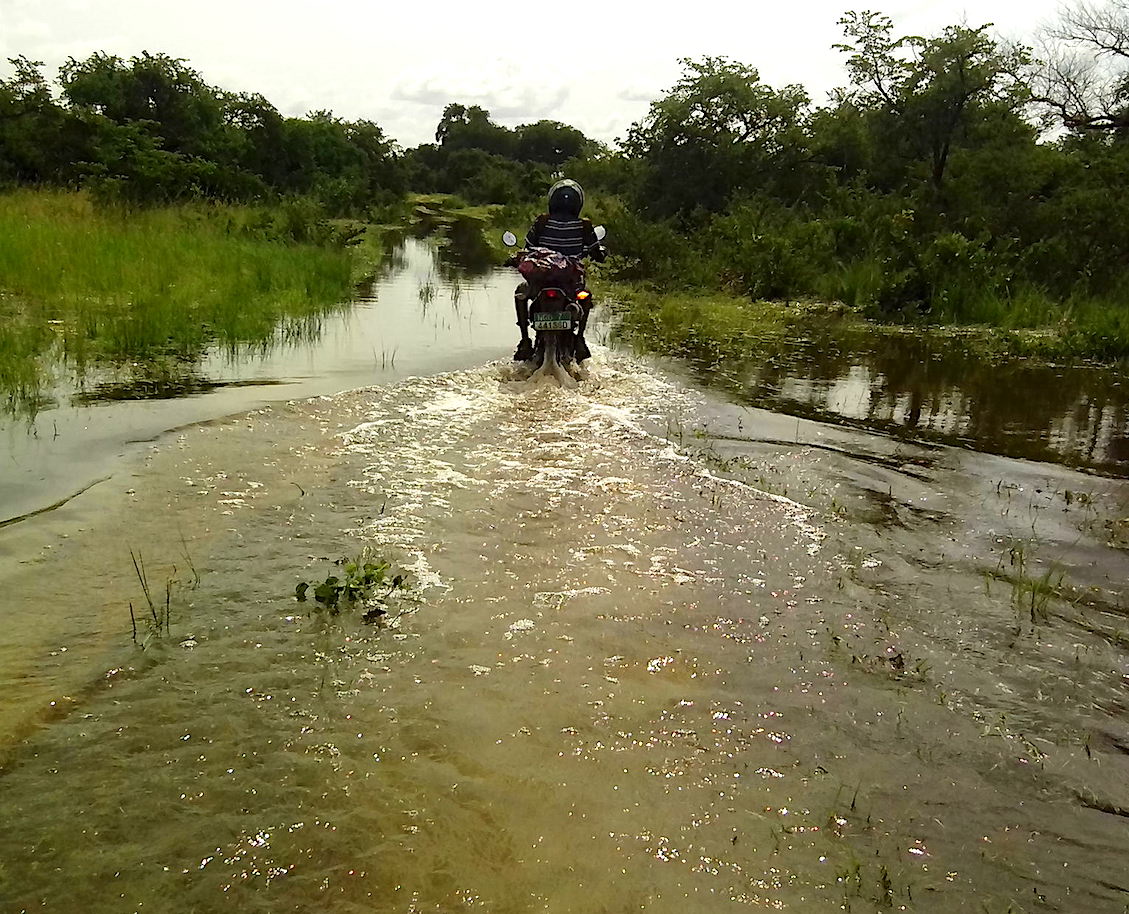 When the place got flooded last month due to unusually heavy rainfall, all of the staff members working in the warehouse have to walk for hours to the main road where the transport waited to bring them to the office.
Warehouse Supervisor Michael Mel Buoi, to meet the monthly reporting deadline, waded through the heavily flooded area for hours to do his job. "I have to leave my motorcycle and walk during the rainy season", Michael says. The team often has to face a lot of risks doing their jobs such as snake bites, water-borne diseases, injuries from snail shells and many other challenges.
The 10 warehouses are manned by 60 staff members, six of them in Langkap who have to use the same route for work. Komenan adds, "The team's commitment is really outstanding. It takes a lot of courage, determination and hard work to face the perilous field conditions."
An estimated 50,000 people were affected in Twic, Tonj North, East and West Gogrial Counties. World Vision has provided assistance to 26,400 people with 226.66 MT of food commodities in partnership with the World Food Programme (WFP).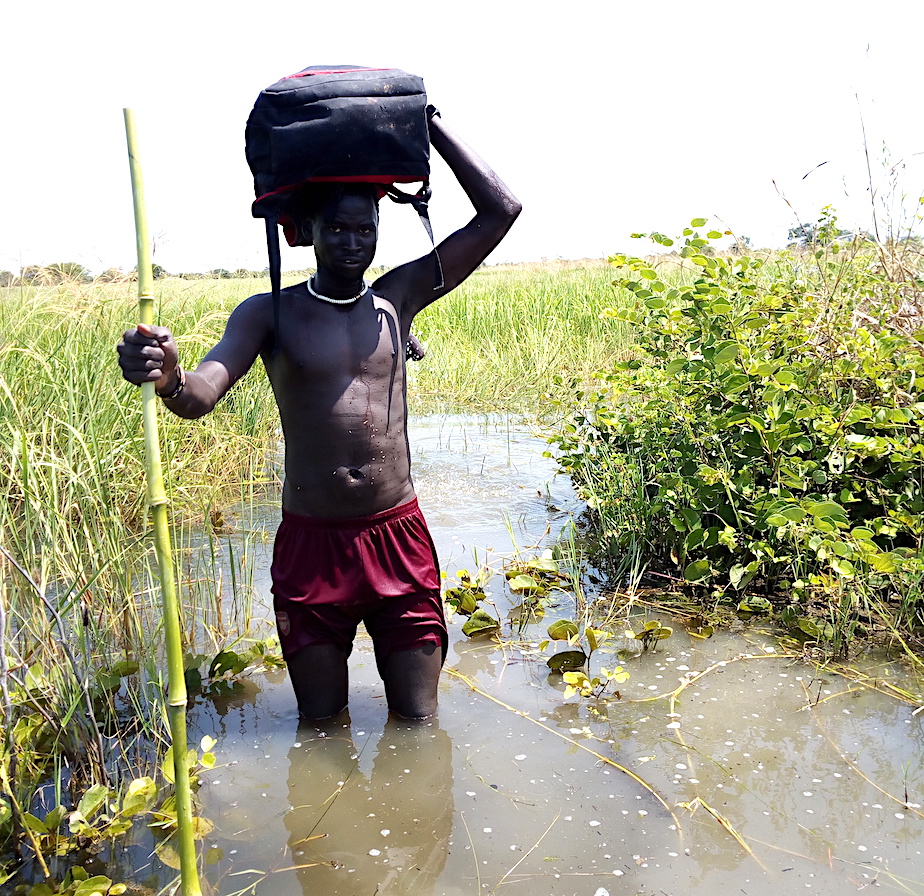 Story by Cecil Laguardia, Communications Manager and the Tonj North team