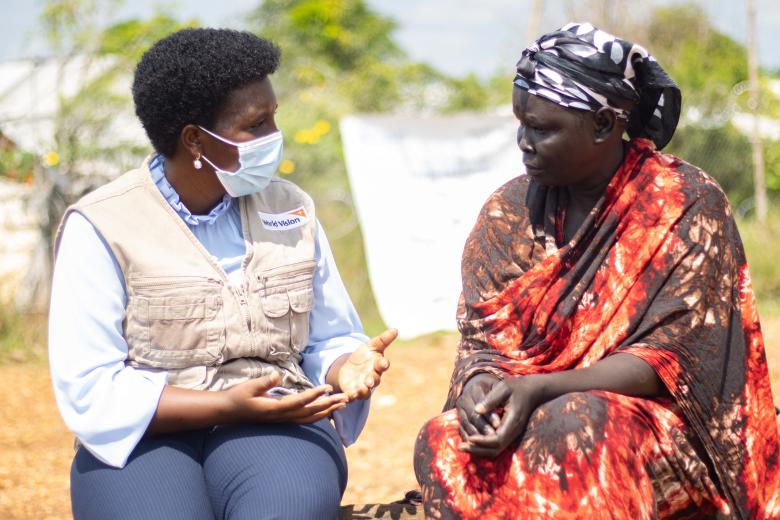 Georgette Ndayisaba: A champion of women and a humanitarian
Sunday, August 15, 2021
I started my journey as a humanitarian in 2007 starting with commodity tracking system (CTS) work, then became a Program Assistant, a Gift-in-Kind (GIK) Coordinator, and now as Food and Cash Assistance Manager.
I graduated with a degree in Computer Sciences and Management from Ngozi University  and  Application Diploma in Biology from Burundi National University .
The challenges I faced as a woman, a mother, a wife and a manager to balance my family and work responsibilities are enormous, as expected especially from an African woman.
Talking to 27-year old Veronique in the camp for the internally-displaced in Juba, I learned of the mothers' burden in South Sudan to ensure the survival of their families.
So, I vowed to always prioritize these women in our services and to help men understand their roles and responsibilities.
When I was a child, my dream was to become a doctor to take care of the sick. I used to visit a hospital where the nurses were not too keen to take care of the patients and it made me sad.
I also grew up seeing a neighbour's child who has disability, and I thought by studying medicine, I can support all the children with disabilities.
When I worked in World Vision in Burundi, I was able to bridge a partnership with an organization supporting people with disabilities.
What keeps me going is the courage and the will to contribute to World Vision's promise to the children in South Sudan. My job in food assistance is a crucial part of that promise.
I feel immense joy every time I see the footsteps of the people receiving their food and cash assistance. It gives me the fulfillment of helping save human lives.
As a humanitarian, I am able to provide mothers and children hope in their lives. When they have food, children have the strength to go back to school and learn.
When there is food in the table, the resilient mothers of South Sudan can find ways to earn income and take care of their families.
My inspiration is God's love to His people, so I try to serve others in His glory.
Watch Georgette: A champion of women and a humanitarian
Georgette Ndayisaba is World Vision South Sudan's Food and Cash Assistance Manager and was previously with World Vision Burundi.