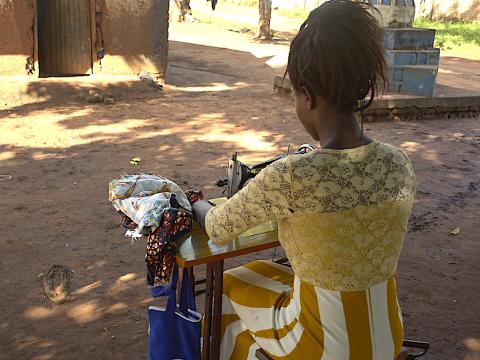 From horror to hope: Former child soldier sews her way to healing and recovery
Friday, February 7, 2020
Mary*, 17, was abducted by an armed group while on their home from the farm. She was with her father and some neighbors.
"We were made to walk for three days without rest and food. I felt weak and tired but kept moving for fear of getting killed", she shares her painful experience. "They took us to the bush and I was handed over to one of the group's commanders who treated me badly," Mary adds.
Even at a young age, Mary had already experienced and witnessed violence around her community. "But what scared me most was watching people being killed,'' she shares.
The armed group forced her, along with the other abducted children, to attack and rob people, especially food supplies. Mary said the girls suffered the most, as there were no supplies for their basic needs.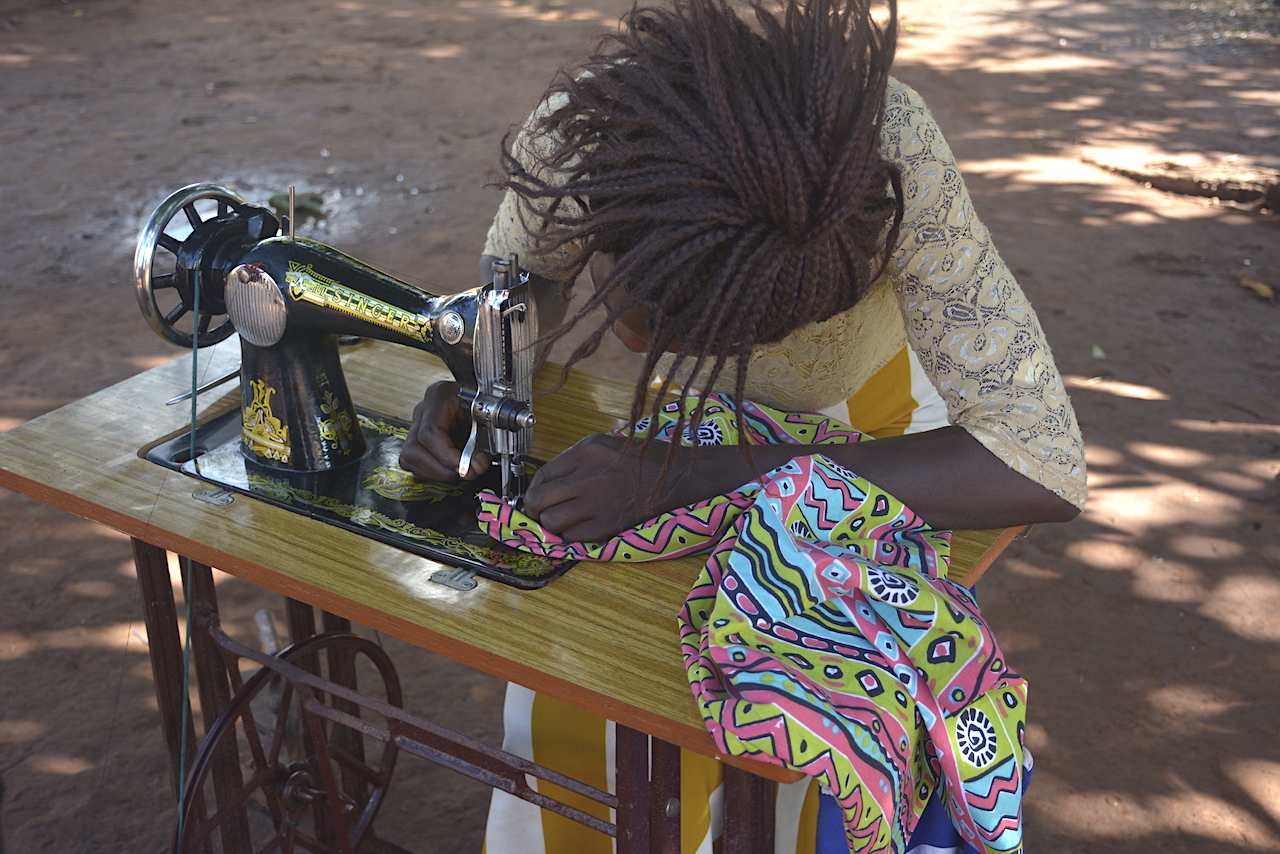 After a successful negotiation for their release, Mary was among those who were freed. World Vision facilitated their psychosocial and various support services after uniting with their families with assistance from UNICEF, the government and partners. 
"World Vision enrolled us for skills training in Tindoka Vocational Center and provided us with various psychosocial support. I chose to learn to sew clothes and I was given a bicycle for transport to the school," she says.
See Video: Former child soldier chooses hope
Mary was married at the early age of 13. She agreed with her husband's proposition thinking it will save her from poverty and make life easy for her family. She realized much later how wrong she was. Her husband left the family after having their second child and Mary had to come back to her family for support.
"The training provided by World Vision changed my life. Even before the abduction, my family was struggling but now can support my children and my parents. My neighbors are happy because I can sew clothes for them," Mary says.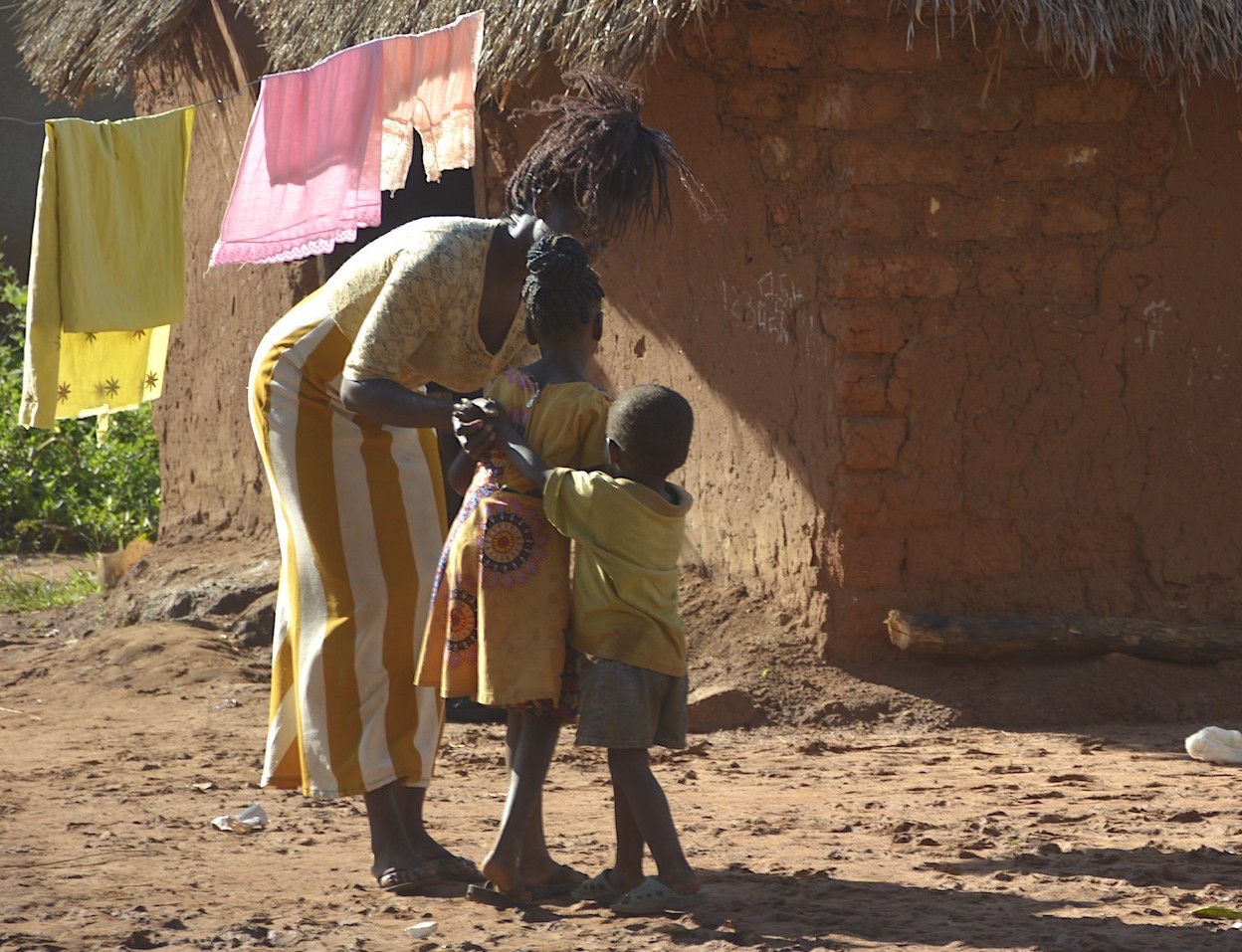 Upon graduation, World Vision gave them startup kits to help them go into business. Aside from providing for her children's and family's needs, Mary is trying to save enough money to buy additional sewing machines and expand her business.
"I sew one dress US$25. In a month, I am able to complete 7 to 10 dresses aside from the clothes brought for mending", Mary shares with a smile.
She says, "I appreciate World Vision for the continued support and help change our lives, especially mine. I have no idea how I can let go of the horror but the training, the social worker's visits, and counseling helped me a lot."
"Mary's story underscores the importance of listening and responding to children, prioritizing their mental health and psychosocial care. They can rise above the difficult experience if we keep supporting them", says Vanessa Saraiva, World Vision's Senior Protection and Gender Advisor.
*Mary is not her real name
Download Report: No Choice: It takes a world to end the use of child soldiers
Story and photos by Scovia Faida Charles Duku, Communications Officer