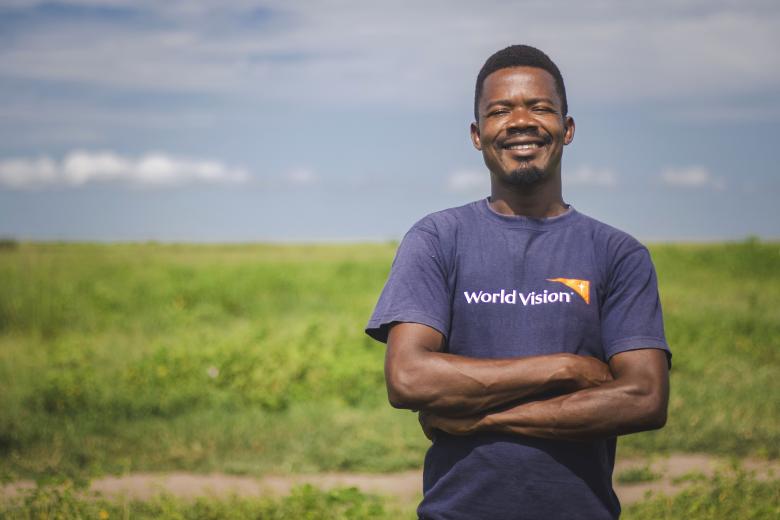 A humanitarian's courage to beat hunger and save lives in South Sudan's most dangerous locations
Wednesday, November 24, 2021
Working as field coordinator for World Vision's Rapid Response Mechanism (RRM) team made me discover myself and what it truly means to be a humanitarian.
Serving many communities in South Sudan's far-flung locations, I saw the impact of the programme in the lives of people. They go home very happy having food for their children.
I feel this was my call to help the suffering communities, and I am grateful to be trusted of a task to reach out to people living in most challenging environment. When people thank the team, we leave happy and in peace.
A dream to serve
Growing up in Western Equatoria State's Tambura County, I always admired people who helped others and dreamed to be one. After completing my tertiary education, I started working with World Vision in 2012.
The refugee programme supporting people who fled from Central African Republic allowed me to work in various aspects of humanitarian work, from monitoring and evaluation to food assistance and baseline surveys, among others.
It was a fulfilment of my dream going to very difficult places of the country and serving my people, especially the suffering mothers and children.
In early 2016, I was asked, along with three other colleagues, to work in Upper Nile State's Malakal town to assist the rapidly growing internally-displaced people fleeing from tribal fighting. The situation was very tense and gunshots can be heard daily even in our secure location.
After four months when work became very difficult and dangerous for humanitarians, I accepted the opportunity to become a part of the RRM team. I know it was a tough assignment but my experience made me prepared.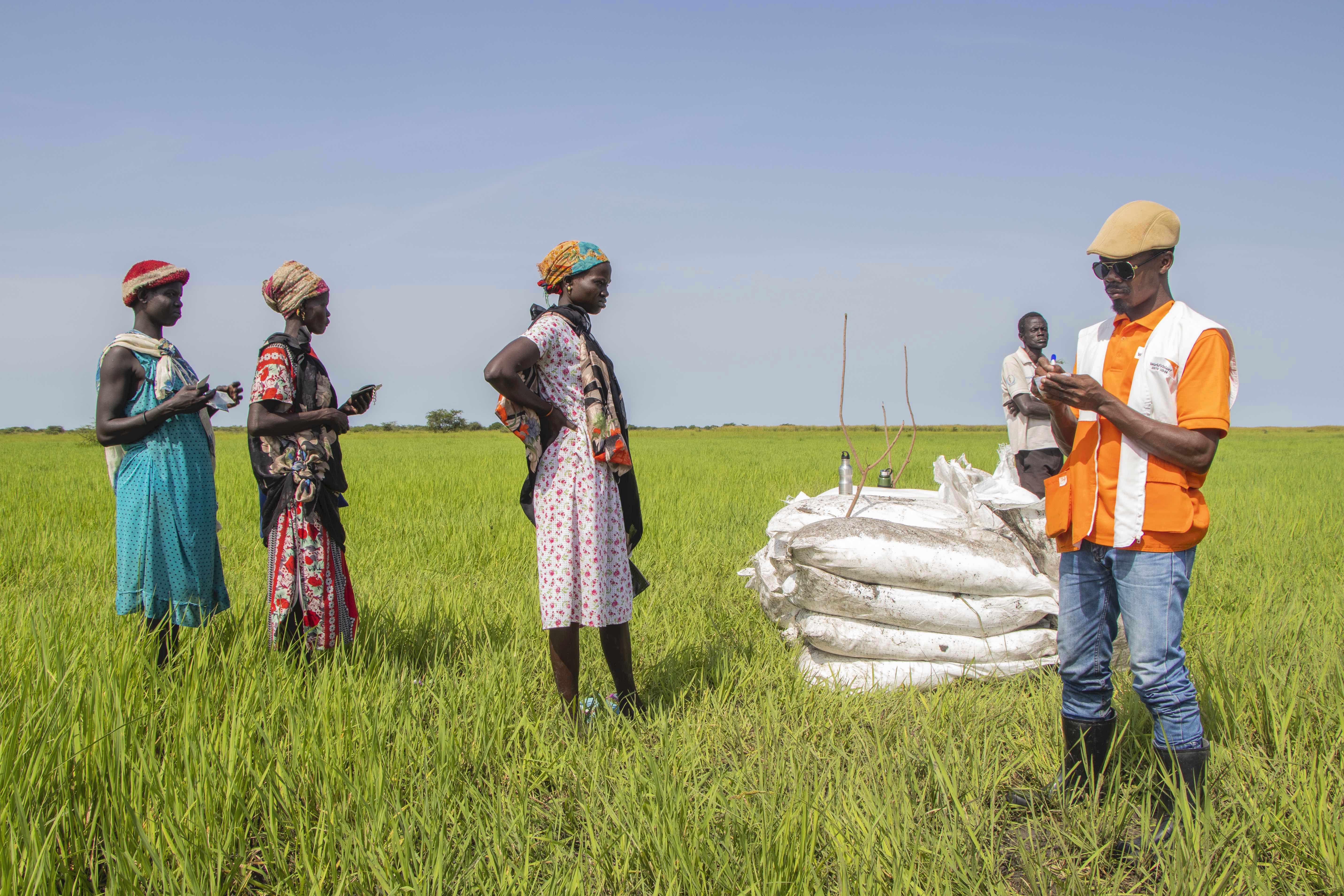 Finding my calling in life
As my work evolved, I have grown to really appreciate the chance. I coordinate general food distribution, supervise the food monitors, organise field work and schedules, and prepare reports.
As a team leader, I also join coordination meetings with community leaders, partners, government authorities and other relevant groups. I have to make sure that all our activities assigned to my team are done and reported right after completion.
I liaise with the World Food Programme (WFP) team on ground, such as the airdrop coordinator ensuring all requirements and protocols are observed. These are just among the few of the responsibilities that I do which call for daily decisiveness.
My work feels like a call within a call. In every deployment, I leave my comfort zone, my wife, children and family for three months or more when needs arise, going to hard-to-reach locations that have no access to roads, rivers, flights and often, mobile network.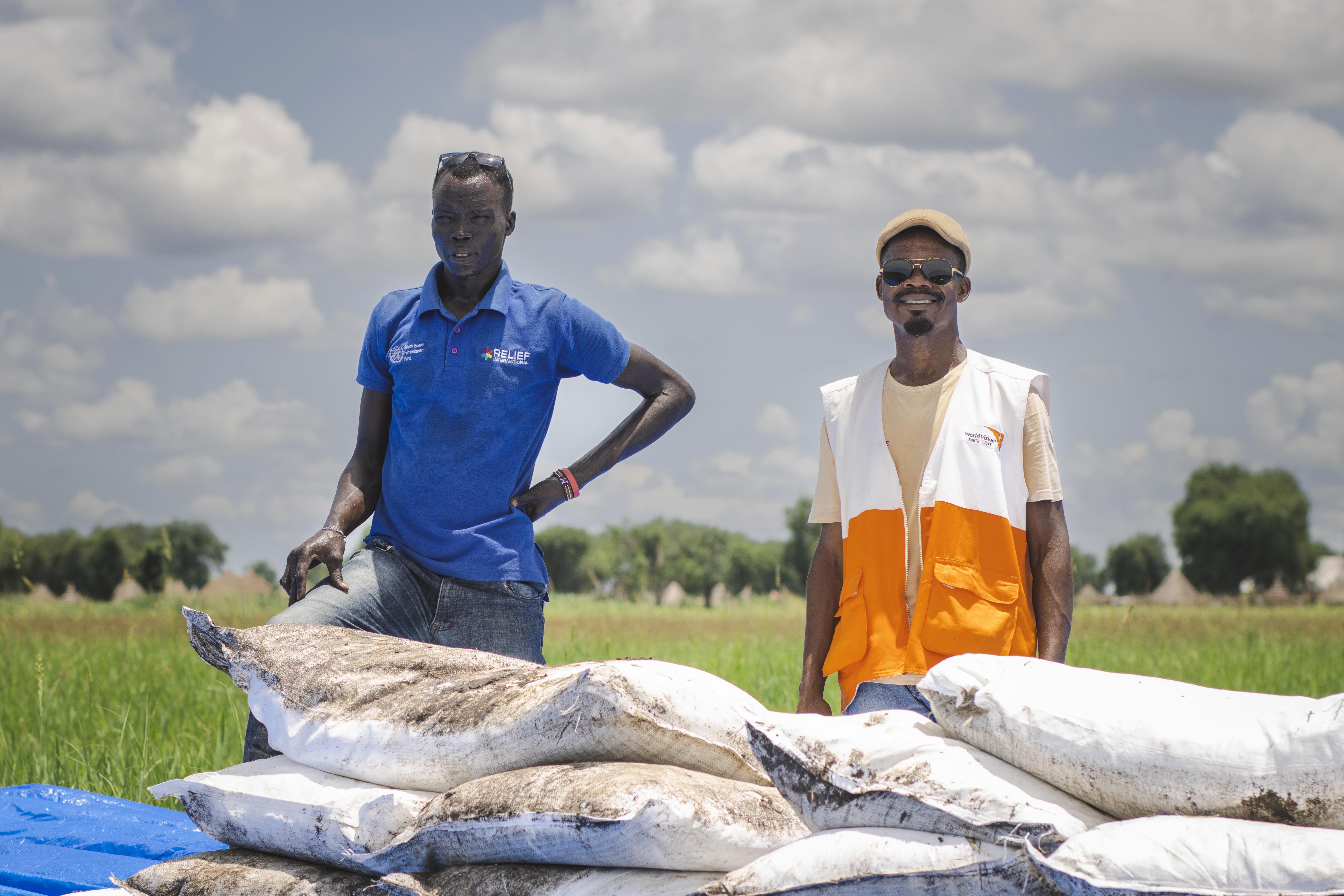 What are your top challenges?
Language barrier

. South Sudan has various languages and I often have to be assisted by a local translator to get the messages across.

Weather condition

. Heavy rains and floods often hamper delivery of food commodities and coordinating for airdrops, river deliveries and even airlift of staff became doubly harder.

Inter-communal fighting

such as revenge killings, and community clashes disrupt our work and even put the lives of the team on the line.

Logistical challenge

. The team is ready on ground but delivery of commodities for distribution is delayed for many reasons. We call this pipeline breakage. The longer the entire team stays, food supply can run out.

Dangerous animals.

Wild reptiles, such as snakes, donkeys, lions, and hyenas can stray and attack the team. Crocodiles abound in the rivers and swamps posing risk to team members doing boat delivery.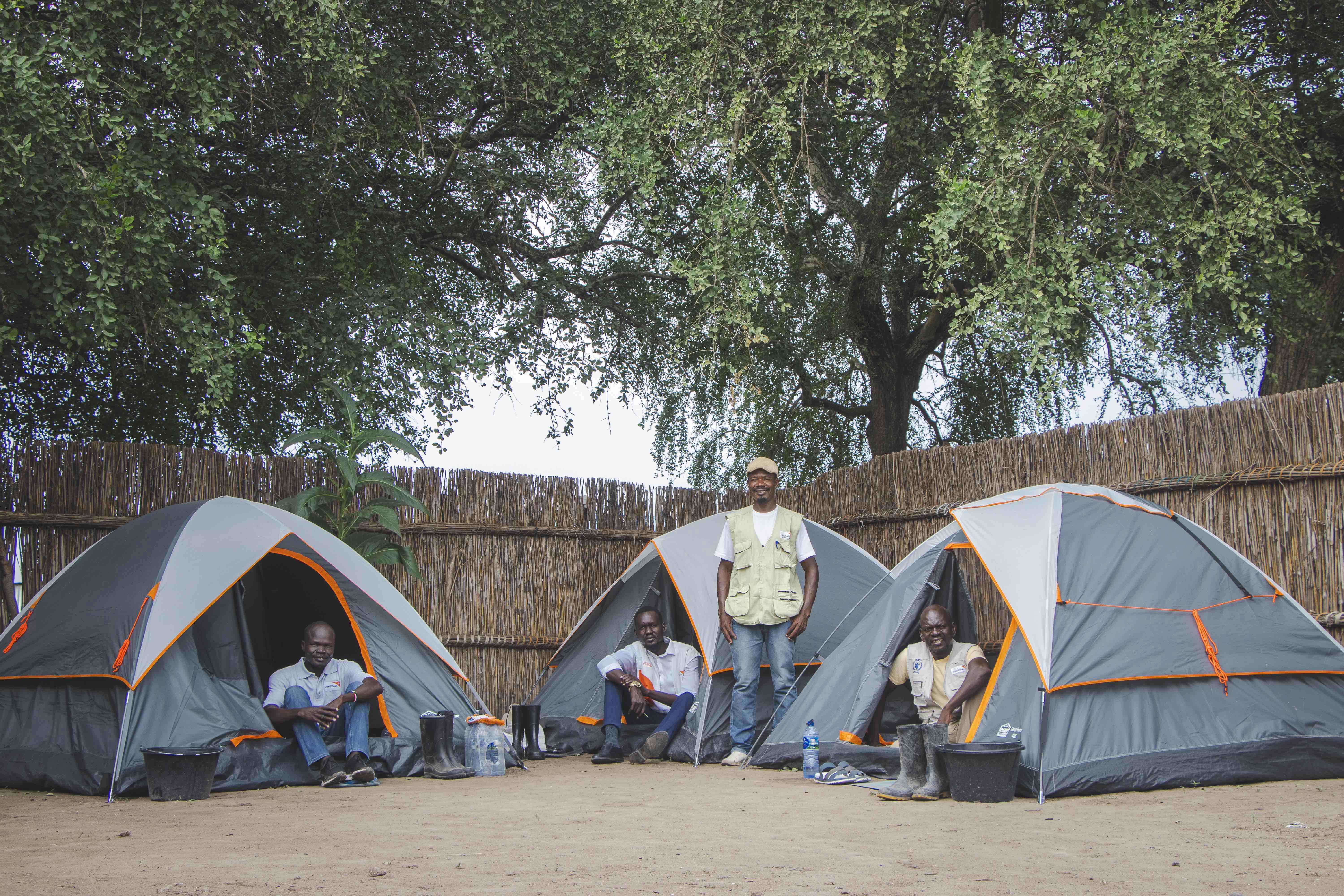 My most unforgettable experience
On February 2018, we were in Nasir County for the general food distribution. The first day went well for 15,631 people, and 3,485 children. We retired early at the Nile Hope compound to be prepared for our last distribution the next morning.
At dawn, we woke up with live sub-machine gun bullets raining like fireworks in the sky. We were unable to distribute as people left to defend their village. The fighting went on for eight hours non-stop. Benard Nytaya was then our team leader in the mission.
We had nowhere to hide, so we kept lying on the ground until it became safe to move. We saw women, children, the elderly and cattle being led to the west for safety. When the shelling stopped, the Red Cross team came to assist the wounded.
Funerals followed that violent clash. Nyataya and the local authorities held a dialogue and planned for evacuation if the fight continued. Fortunately it ended but with high casualties on both warring sides. We completed our food distribution after two days as people came back to get their supply.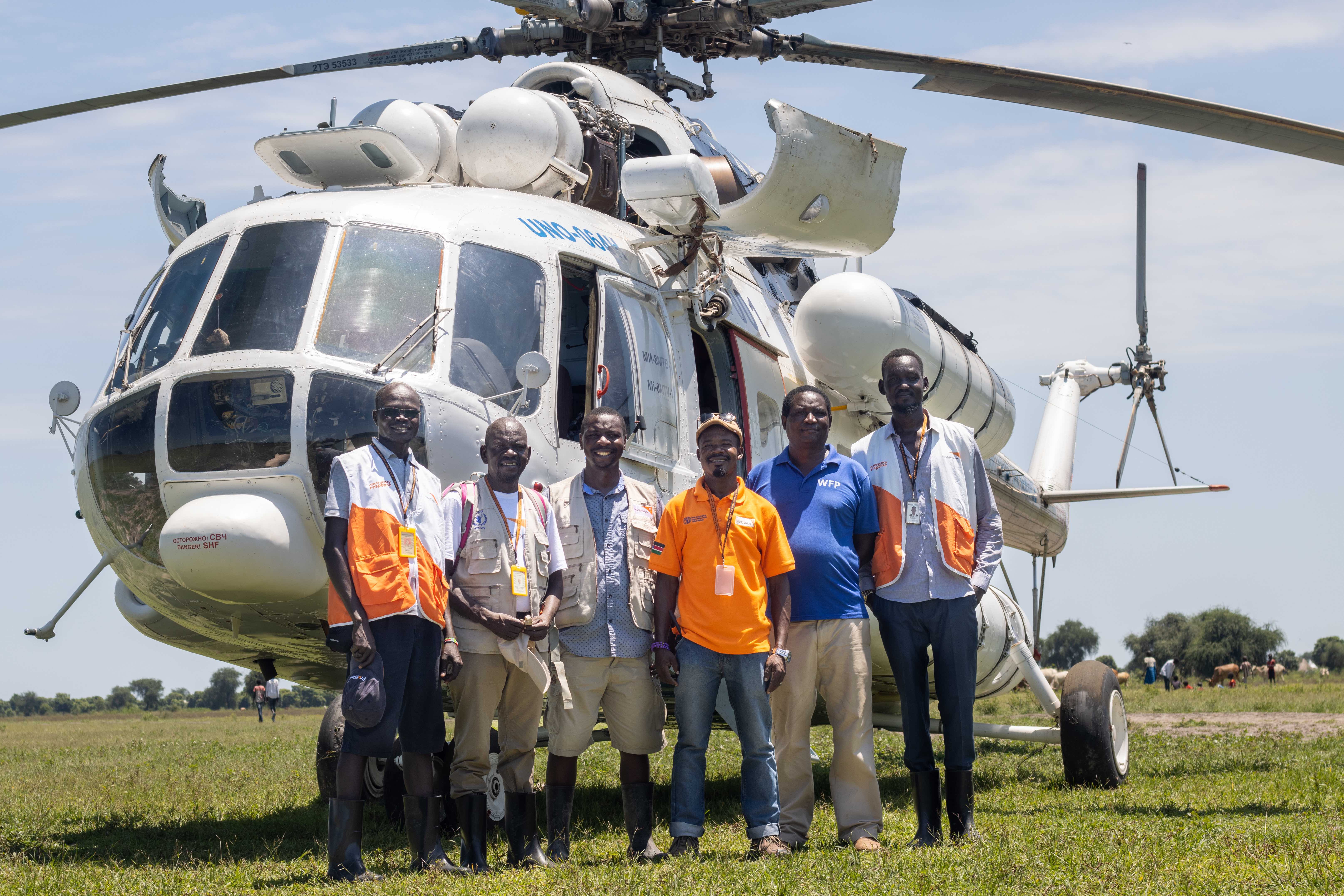 What inspires you?
I have that zeal and passion to help save people who have difficulty cultivating their farms due to natural hazards like floods, violent tribal clashes, and droughts. The food assistance we deliver are a necessity for their survival.
When I see people smile as they receive the food, it gives me the strength to do my job well. Given the the lack of peace and continuous insecurity in many of South Sudan's communities, I am glad to give them hope.
I have been able to meet and make new friends from different organisations with this job, even people from different parts of the country. I have sacrificed my family, seeing and spending time with them only three times a year but I am grateful to keep serving through World Vision's fragile context programme.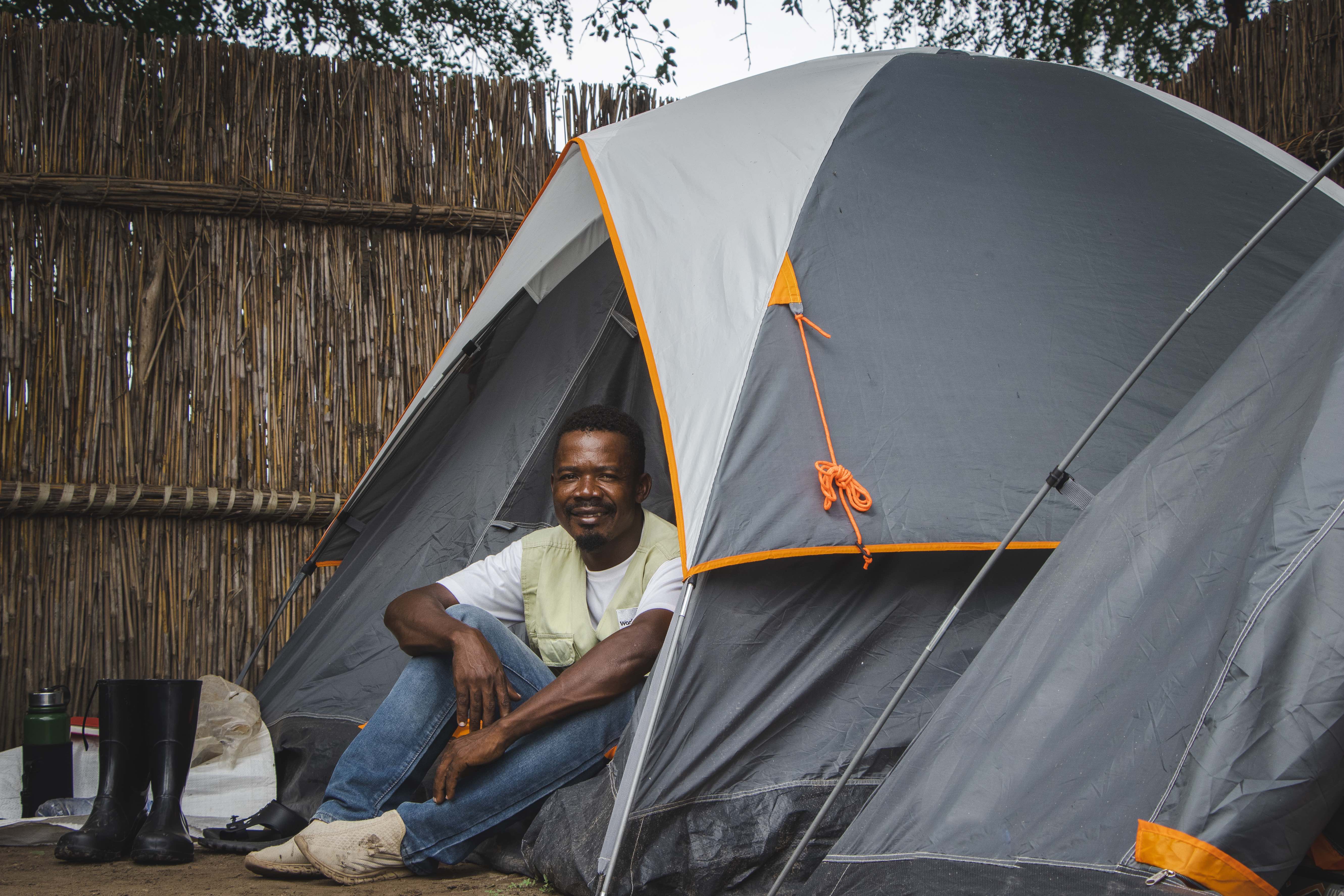 Written by Sakipai Onorio Francis, Field Coordinator, Rapid Response Mechanism, Food Assistance Programme I Photos by Eugene Combo and Christopher Lete, Communications Consultants