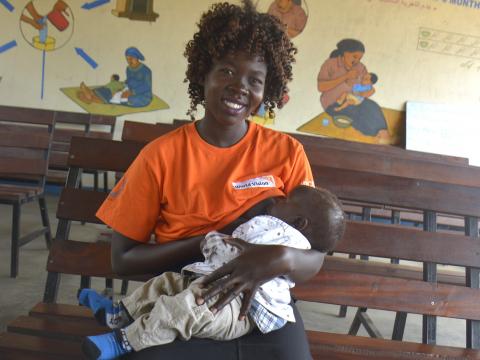 Hundreds of mothers and caregivers join World Vision for this year's Breastfeeding Week campaign
Wednesday, August 7, 2019
"Breastfeeding is not just a woman's duty. It is everyone's responsibility", says 22-year old Rania, a mother of three. She is also a member of the mother-to-mother support group that World Vision has helped organize in South Sudan.
Many mothers in Juba, South Sudan like Rania, are at the forefront of the campaign for breastfeeding in the communities. This annually-held weeklong campaign tries to raise awareness about the importance of breastfeeding and the sharing of the best practices.
Last week, at the start of the campaign, 229 people composed of lactating mothers, pregnant women, caregivers and support groups in the communities attended a breastfeeding awareness session. It included group counseling, drama and songs held in Munuki Primary Health Care Center (PHCC).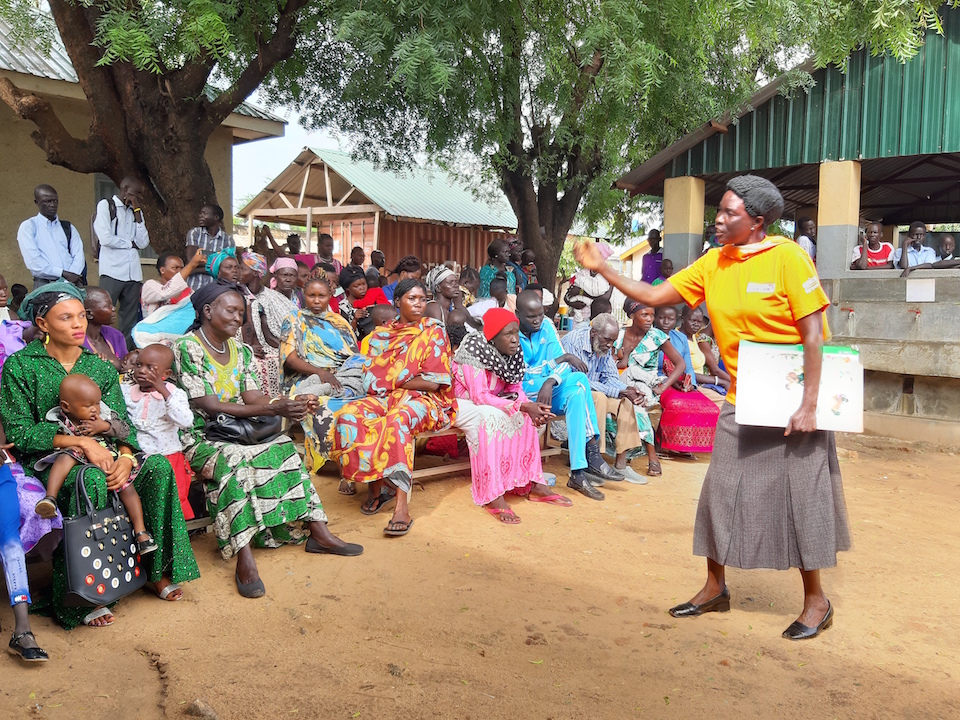 The mother-to-mother support groups always play a vital role in this campaign providing awareness on maternal, infant and young child nutrition through songs and dramas to educate mothers on proper way of raising infants and young children.
This year's theme, "Empower Parents. Enable Breastfeeding" encourages the value of breastfeeding to build babies' strong immunity to diseases and help them grow healthy and strong. The World Breastfeeding Week from 1-7 August 2019 is promoting the need to support mothers to practice exclusive breastfeeding until the baby is six months before introducing complementary food s and continue breastfeeding to at least two years.
Rania says, ''I learnt about breastfeeding my baby for six solid months without giving her water or any other foods or fluids in 2016 during my post-natal visit with my second child Yasmin, now 3-years old." She said that she finds it exciting and worthwhile to be a part of the mother-to-mother support group. "We raise awareness in the communities and also at the nutrition centers", she adds.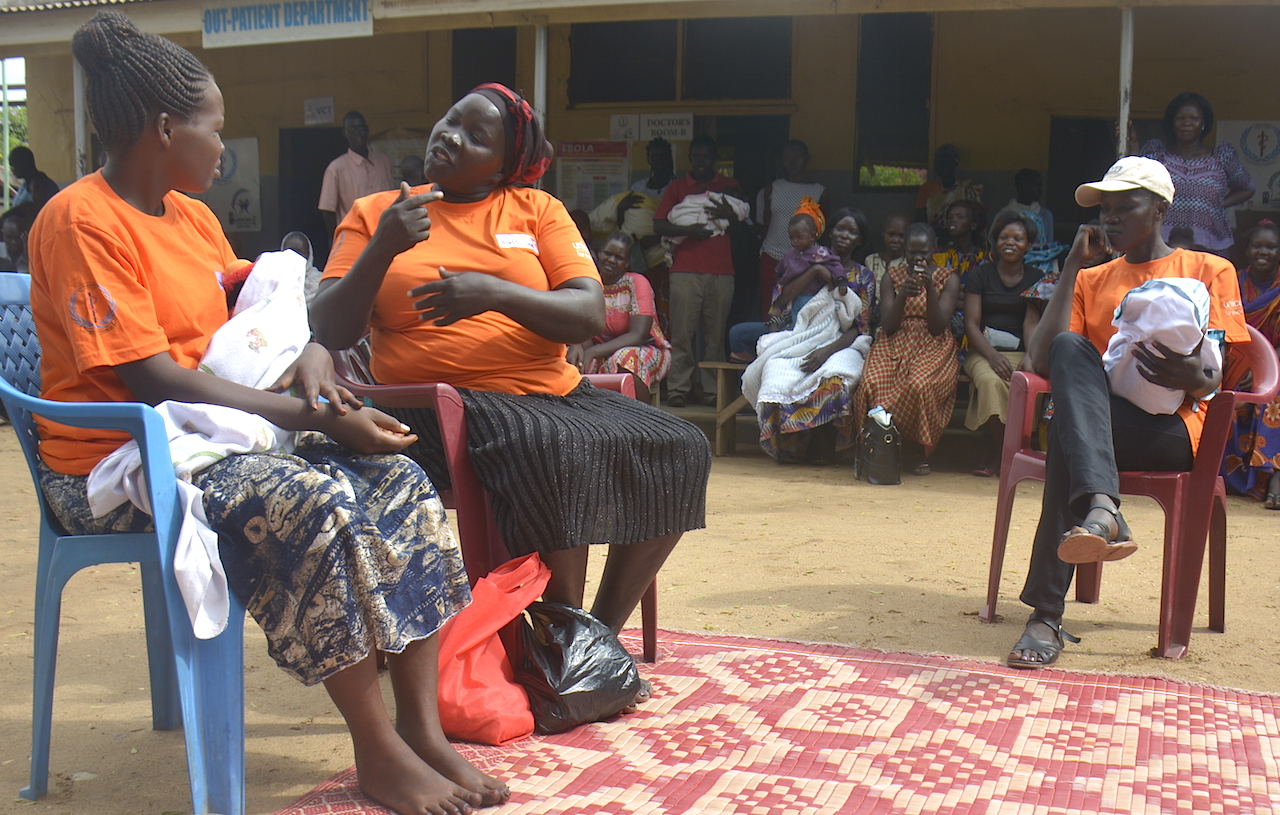 "Yasmin never got sick until her 11th month and my eldest son Ronnie is always healthy because I breastfed them. When I delivered Yasmin, I it was hard to breastfeed her for a week because I have insufficient milk. My husband David supported me by buying me food that enabled me to have the supply", she shares.
Her husband's active role made Rania encourage men to give their wives the necessary support in breastfeeding and raising healthy babies. She is grateful for all the learning that made her a better mother. She concludes, "I want to thank World Vision's nutrition team for supporting the women in my community in Munuki."
World Vision's Nutrition Manager Damaris Wanjiku says, "Breastfeeding is key to saving lives. It has multiple benefits not only to the baby, but to the mother, family, community and the country. The theme is a call to all of us, men women, young, elderly in society as well as employers to create an environment that will enable mothers to effectively breastfeed. World Vision is committed to this call and is doing everything possible to support the practice."
Story and photos: Scovia Faida Charles, Communications Officer