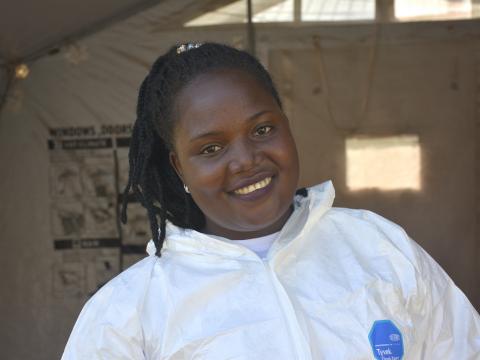 Jackline's goal as a humanitarian: Keep Ebola out of South Sudan
Monday, July 29, 2019
"I love my work despite the risks. I want to help protect my community from the disease", says Jackline Hayat. This 23-year old nurse at World Vision's Ebola Virus Disease (EVD) Preparedness and Response is excited about her work helping others.
Born in Uganda as a refugee in 1996, Jackline's father and mother fled during the fighting in South Sudan. She studied up to the university level until she had to drop out because her parents can no longer afford the school fees.
She completed two and half years of her nursing course in 2017 from Kampala University's School of Nursing and Health Science which earned her a certificate. Since then, she devoted herself to working for the communities in South Sudan's Western Equatoria Zone as a nurse.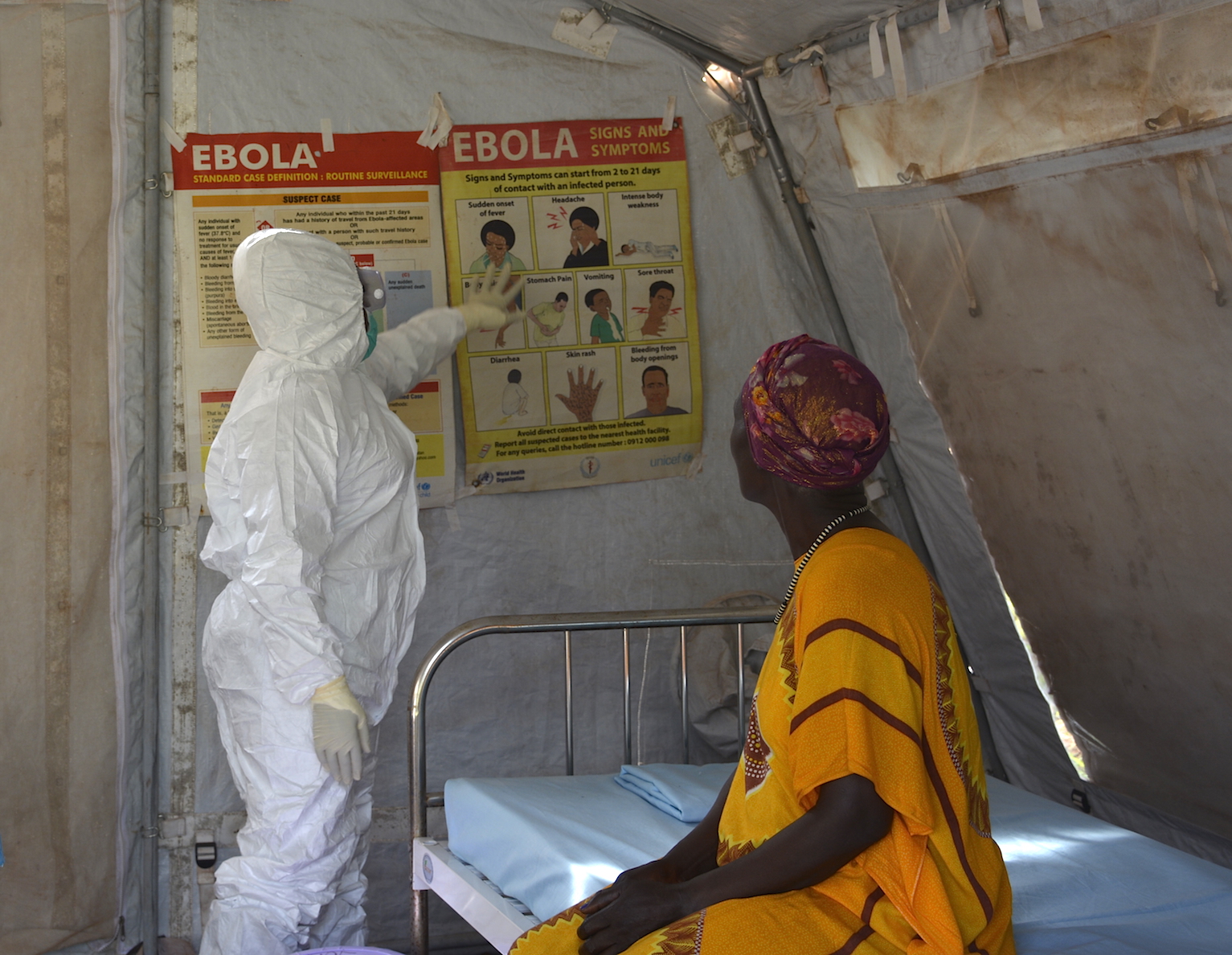 Before joining the Ebola response team in early February, Jackline was working in World Vision's health project funded by the Health Pooled Fund (HPF) as a pharmacist in Yambio Primary Health Care Centre (PHCC) in the same zone.
"I believe I can help motivate and keep the community aware with my efforts," she shares when asked why she has chosen this risky job.
"I attended several trainings on Ebola response facilitated by World Health Organization (WHO) and learned how important it is to disinfect one's self after attending to an Ebola patient, identify cases, conduct awareness in the community and screening at the points of entry", she adds.
Jackline was part of the team who responded to six alert Ebola cases. "The first case still bothers me until this day because I saw the mother as she bled from the nose. She was crying and begging for treatment. I imagined what will happen to her two children if she was confirmed having an Ebola. From that day on, I promised myself to give my best to help," she recalls.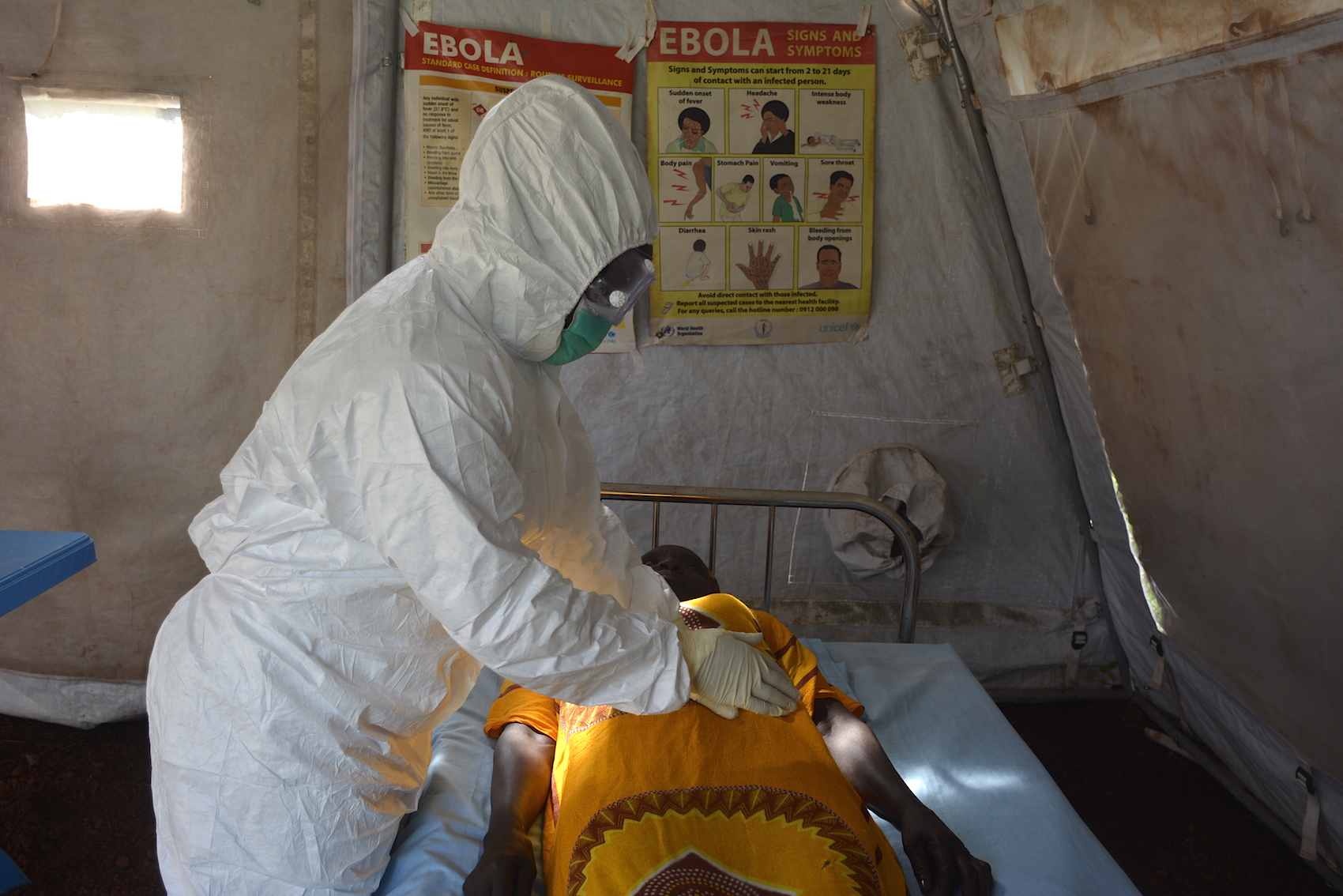 "I remind my neighbors to always take the necessary precautions by reporting any suspected Ebola case to the isolation unit and they must be alert at all times," she adds. Jackline is concerned that there are few trained health workers in the field to respond in case of EVD outbreak.
"I appeal to the government to support scholarships to those who are interested in pursuing studies in the health sector and provide the hospitals with the equipment instead of relying at nearby countries for facilities," she continues.
Finding her purpose gives Jackline the determination despite in a profession fraught with danger. She says, "Since childhood, I dreamt of doing something for my country. Now I know my purpose in this world is to help protect the most vulnerable communities in South Sudan and assist in fighting the Ebola disease. It gives me greater joy as the Bible says, God created us with a purpose."
"My hope is that someday health services will reach the most vulnerable people of South Sudan on time. I will always work hard to stand with my people especially on these challenging times", she concludes.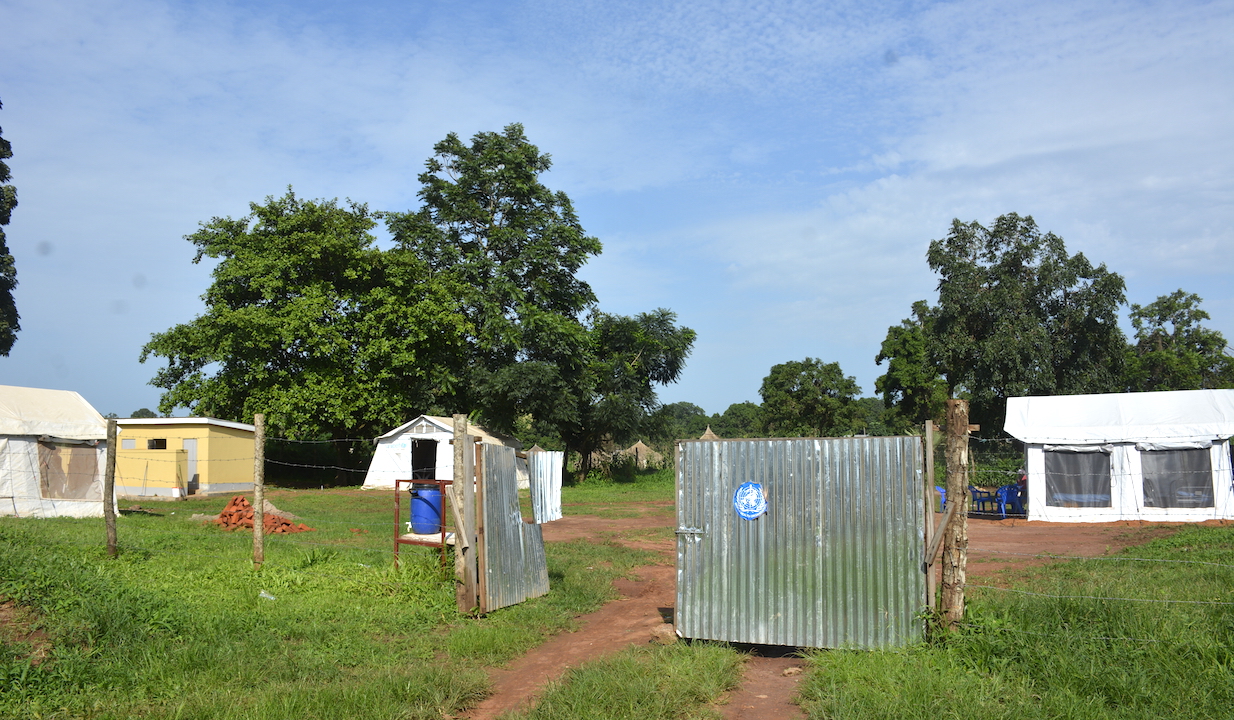 Since August 2018, World Vision has been conducting EVD awareness activities after the outbreak in the Democratic Republic of Congo (DRC).  Currently, World Vision runs screening services for surveillance in nine borders or points of entry located in Yambio Airstrip,  five holding units, and one health facilities.
World Vision also implements the EVD preparedness and response in 42 health facilities where frontline health workers like Jackline are trained, Water, sanitation and hygiene facilities are being established and rehabilitated along with other necessary materials supplies.
Supported by WHO, UNICEF, the Health Pooled Fund and other government agencies led by the South Sudan Ministry of Health, World Vision provides the response team with personal protective equipment and other important equipment and facilities.