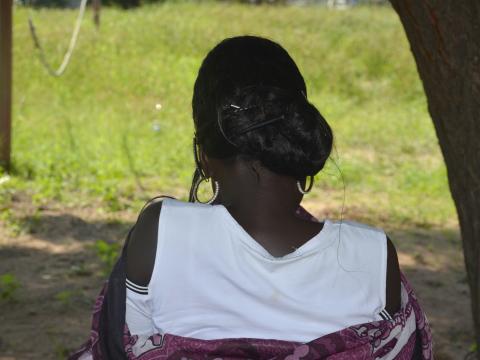 Keji says no to child marriage and yes to education
Friday, June 14, 2019
By Scovia Faida Charles, Communications Officer
Keji Diana, 19, is determined to achieve her dream through education. "I was born from a poor family. No one in my clan went to school. Both my mother and father believe educating a girl not a priority. They want me to get married so they can raise money out of me", says Keji.
In 2016, Keji's parents arranged for her to marry a man. She says, "I have never met him. But they believed I was wasting time going to school and I was also the reason why our family is poor. My father Philip and mother Mary told me that am their property and they can decide what to do with me."
Keji confides, "Sometimes they even beat me for persisting to go to school saying that in their clan no one had gone to school so who am I to aim for it. But I ignored them most of the time though their words really hurt. I worked in restaurants and sell peanuts in the market during holidays for my school fees."
Feeling frustrated, Keji left home for two days and stayed with a friend. When she was in school, her teacher Santina Juan found her crying in the class. She recalls, "I told Ms. Juan my story and after hearing it, she introduced me to World Vision's child protection team led by Adong Betty, the social workers and volunteers. They empowered me to stand up for my rights and never get discouraged."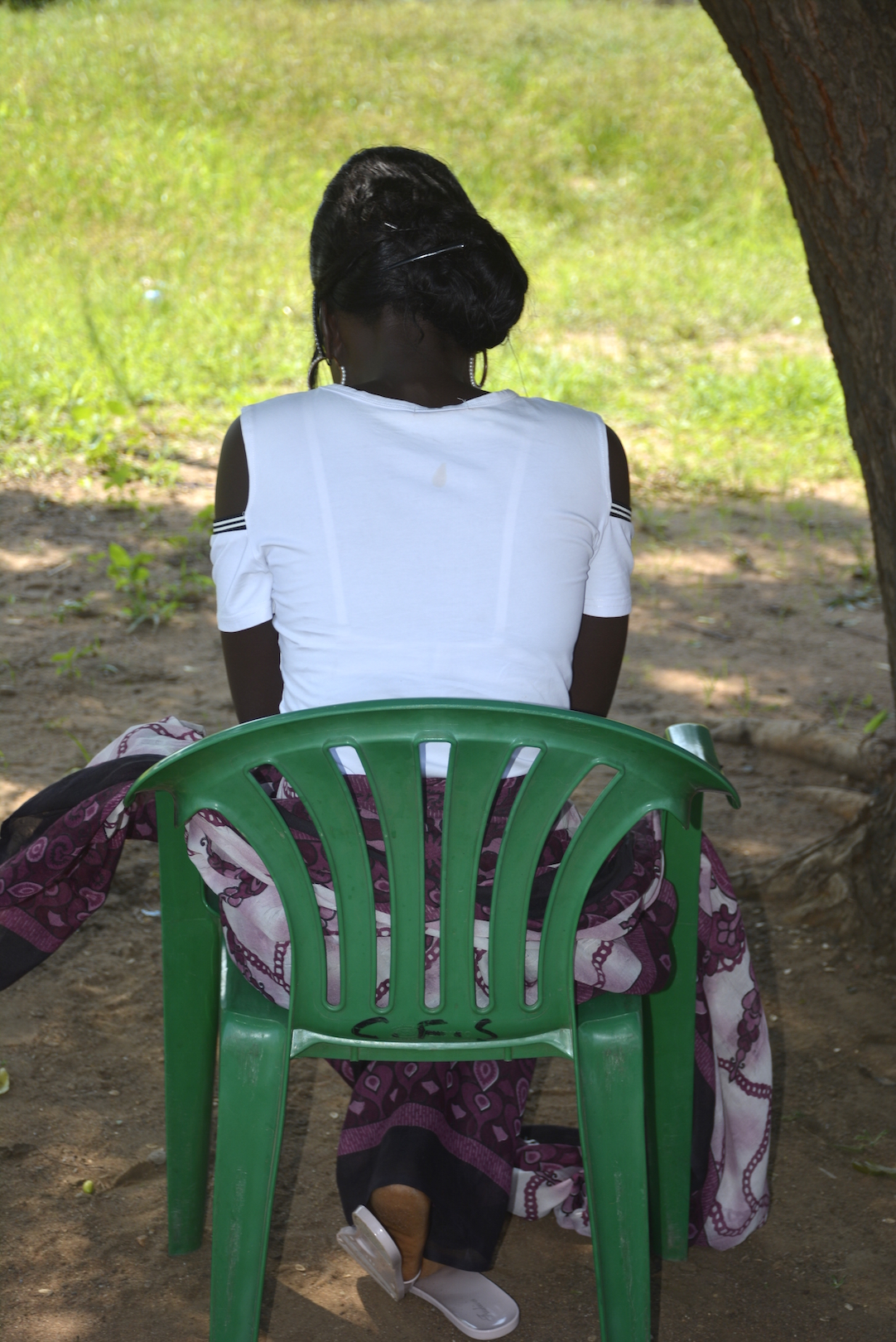 The team asked Keji if they can visit her family and help mediate for her. She says, "I agreed because I believed they would convince my parents to let me go to school. They also involved our Area Chief Jada and one social worker Sarafina from the Special Police Unit (SPU) that oversees the gender and child protection in Juba." Keji adds, "It was so difficult for my parents to understand but the team did not give up."
Vanessa Saraiva, World Vision's Senior Advisor on Gender and Protection, says, "Everyone has a part to play in seeing the end to child marriage in South Sudan. It works with girls and boys, parents and caregivers and community members, to raise awareness on the importance of equal access to education, the realization of children's rights.
She adds, "The campaign also highlights the damaging, long-term effects of child marriage, including health risks associated with early pregnancies, and the increased likelihood that these young girls will suffer from intimate partner violence later in life."
World Vision's team regularly followed-up on Keji's situation and over time, her parents' attitude changed. She happily shares, "I can now go to school freely and concentrate on my lessons. My performance in school greatly improved. My parents are now supportive and encouraging. I want to thank World Vision's team forthe support. I will inspire the girls in my community and clan that education is our weapon to fight against child marriage."
Betty Adong said she is often faced with challenges from many families who look at a girl-child as source of money through child labour and early or forced marriage. Adong says, "Yhey are not willing to report cases of child abuse. But through the empowered child protection committees we organized in the communities, we are able to act on many cases. Just like Keji, I believe education is the key to help end child marriage in South Sudan."
"World Vision hopes to prevent child marriage altogether by sharing such key messages with community-based child protection committees, youth groups, faith groups, and school PTAs, among others. World Vision responds to the needs of children, girls especially, who are already married, by supporting their social reintegration in communities, establishing social support groups, and having them work alongside social workers to ensure their psychosocial wellbeing and basic needs are met", Saraiva concludes.