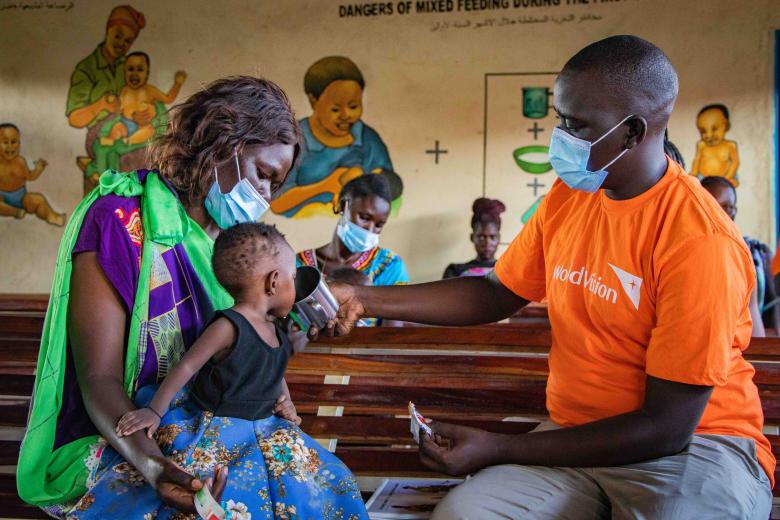 Komakech Ronald Mandela: A nutrition advocate and a humanitarian
Sunday, August 15, 2021
I dream of a South Sudan free from malnutrition, see our children attain their full potential without battling diseases.
I was born and grew up in a refugee camp. Prayers and strong faith helped me and my family survive and going until today. My parents' stories during South Sudan's crisis were full of tough situations and scarce resources.
We survived on relief goods and from meagre income my parents earned doing odd jobs. While in the camp, I saw many children, including those of my relatives' suffer from malnutrition. It inspired me to become a nutritionist so I can help my people.
To be able to study, I used a homemade lamp using kerosene that filled my room with soot. But I was determined to achieve my dream. Being the first born, my parents often told me to take charge of my siblings and this has instilled in me the leadership skills.
As I now serve as Nutrition Manager and it gives me great joy to see children, lactating and pregnant mothers recover from malnutrition with my team's support composed of 41 staff.
Apart from serving my own country, I also became an inspiration to my siblings giving them the courage to study hard and have a better life when they grow up. As a nutritionist, I believe our interactions with the mothers has helped bring behavior change in the communities.
Humanitarian work is a sacrifice to serve the most vulnerable people. It takes courage and selflessness to leave home and serve such working environment like South Sudan where humanitarians were a target of violence.
When I see the people we serve recover from malnutrition and go home healthy, it inspires me to keep working hard, giving me hope that one day, malnutrition will become history in my beloved country.
Despite the challenges we face I urge humanitarians in South Sudan to continue reaching out to people who need our services. Let us keep pushing hard because one child or mother in the community who need our support.
Watch Video: A nutrition advocate and a humanitarian
Komakech Ronald Mandela is World Vision South Sudan's Nutrition Manager for its Juba Urban Program.