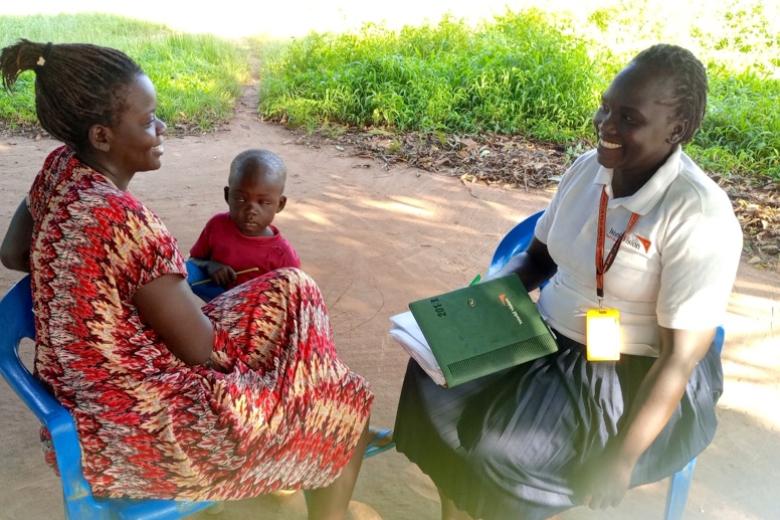 Laura Poni Hatim: A social worker and a humanitarian
Thursday, August 19, 2021
As social worker in World Vision's Bike for Girls Project funded by the Health Pooled Fund (HPF), I am always in the field for my daily returnee work.
My work revolves in providing awareness and information on adolescents sexual reproductive health in the communities.
I also provide support to improve the social and psychosocial functioning of young mothers, adolescent girls, people living with disabilities and their families.
With this project, we aim to help ensure the health and well-being, as well as academic proficiency of girls.
The project has been implementing major intervention to reduce child mortality and morbidity intervention on addressing the reproductive health needs of young girls.
Problems such as teenage pregnancy, misbehaviour in school and in the community are among the many issues I encounter and address most of the time.
Often, this requires individual counselling, in groups or families on interpersonal and health issues. There are times when I need to facilitate the services they need.
The project was able to provide 430 bicycles and tricycles for transport of young mothers and adolescent's girls so they can access services and go to school.
I am happy and proud to be part of World Vision's commitment to deliver assistance to the most vulnerable children in the community.
Laura Poni Hatim is a World Vision South Sudan social worker based in Yambio County.