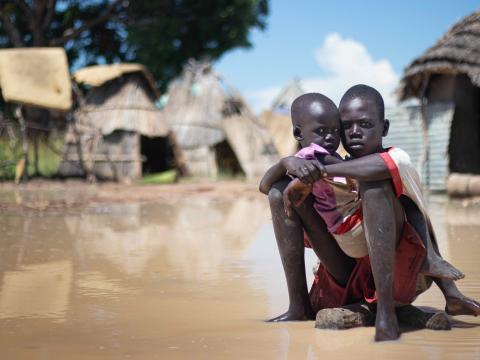 Many areas in South Sudan face intense flooding, adds more woes for its hunger-stricken people
Tuesday, October 5, 2021
World Vision is responding to the emergency in all the affected areas within its operational zones aimed at saving lives and averting the suffering of the flood affected-children and their families in Upper Nile, Warrap and Northern Bahr el Ghazal States in South Sudan.
"I heard a loud and a deafening shout that woke me up from sleep. It was my mother's voice. She came to rescue us after learning that the whole compound was flooded. As soon as we got out, our house has collapsed", recalls Akuol Deng.
The 25-year-old senior four student in Kuajok town, a part of Warrap State wants to become an economist. Akuol says, "I dream of a better future and was positive that things were getting back to normal after we were hit by COVID-19 and hunger. Then the flooding came destroying things around us."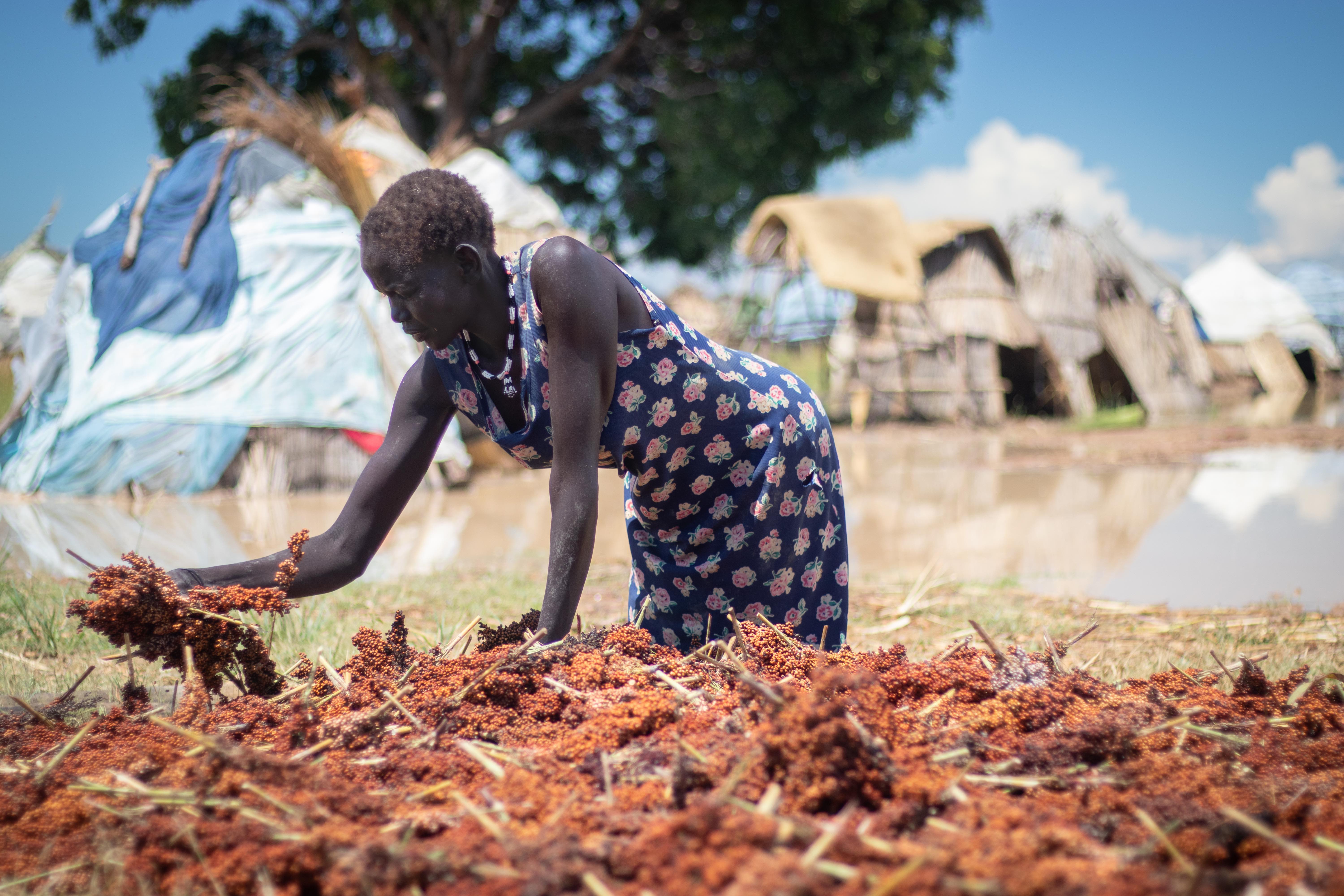 She added," My books were carried away by the water and the uniform got lost as we moved to safer place. I have no idea how we shall attend classes." More were damaged and Akuol heard that one grandmother survived miraculously after a house collapsed on her.
"The situation is bad and we need help. The whole village was flooded, the environment further polluted with things like broken beds and mattresses. I do not know how we will sleep, when this flood recede. We cannot move elsewhere as we have no money to buy a piece of land", says Akuol.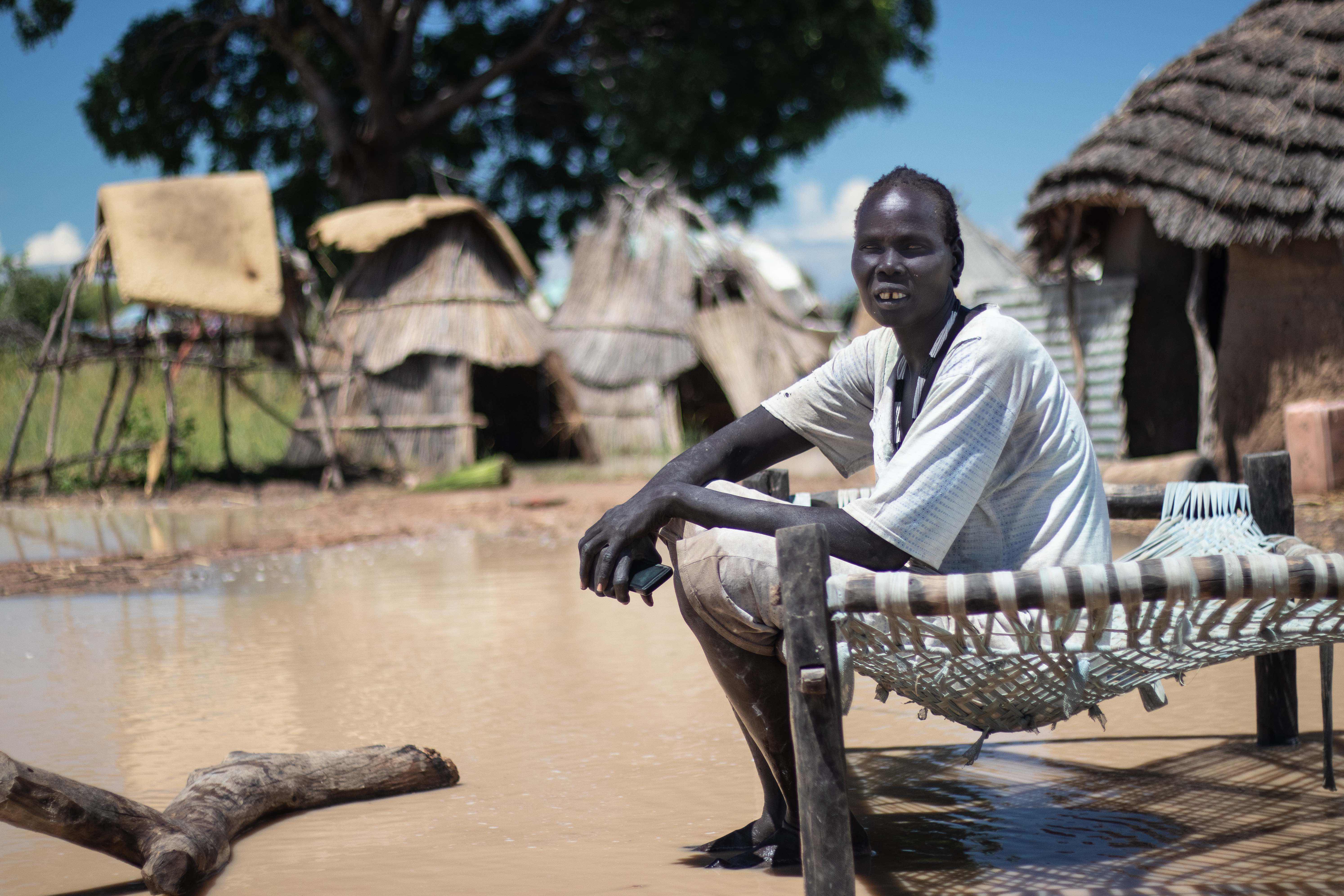 Hailu Badhane, the Zonal Program Manager for the Greater Bahr el Ghazal Zone explains, "Though flooding is a common phenomenon in Warrap State and most parts of South Sudan, this year was the worst. The rains came with greater intensity and for longer duration."
"There were three children and a man who drowned. Many families lost their loved ones. What the state has gone through in the last few days was alarming", Badhane adds. The disaster forced some people to look for areas for settlement in parts of Tonj South, Tonj East, Tonj North, Twic, Akon South in Gogrial West counties.
Though flooding is a common phenomenon in Warrap State and most parts of South Sudan, this year was the worst. The rains came with greater intensity and for longer duration.
An inter-agency assessment was conducted by the government and humanitarian community to find out the extent of the destruction and discuss solutions to the situation.
One of the heavily flooded areas is Akon South Payam, located in Gogrial West County. It has 922 households with an estimated population of 5,532 people who fled during the flood leaving their homes. The past two months have left many of them in turmoil and distress.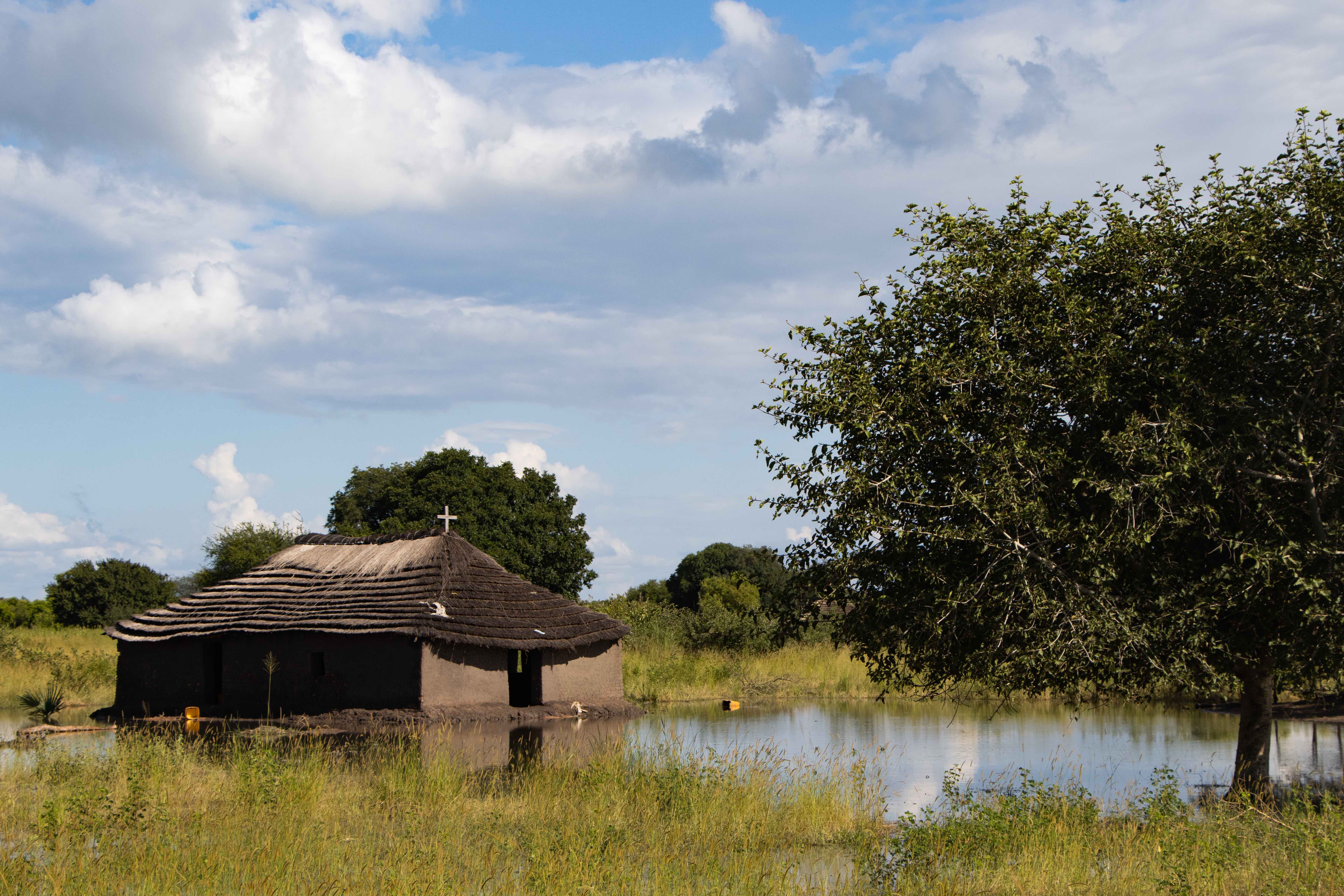 The road is still impassable, the farmlands underwater, including schools, churches and health centers. What was once a safe haven for the people of Akon has become inaccessible.
"We relocated last July as our homes are still flooded, even the shelters we put up for our families. We do not have shelters, medicines, no schools, and food to eat. All our crops were destroyed and the little food that we have will not be enough for our families", shares Abuk Akot a 42-year-old mother of nine.
Abuk said she used to sell grass to build houses for other internally displaced persons as a source of income to feed her family. "Selling grass is our only source of survival. We are worried the situation might get even worse as the rains continue."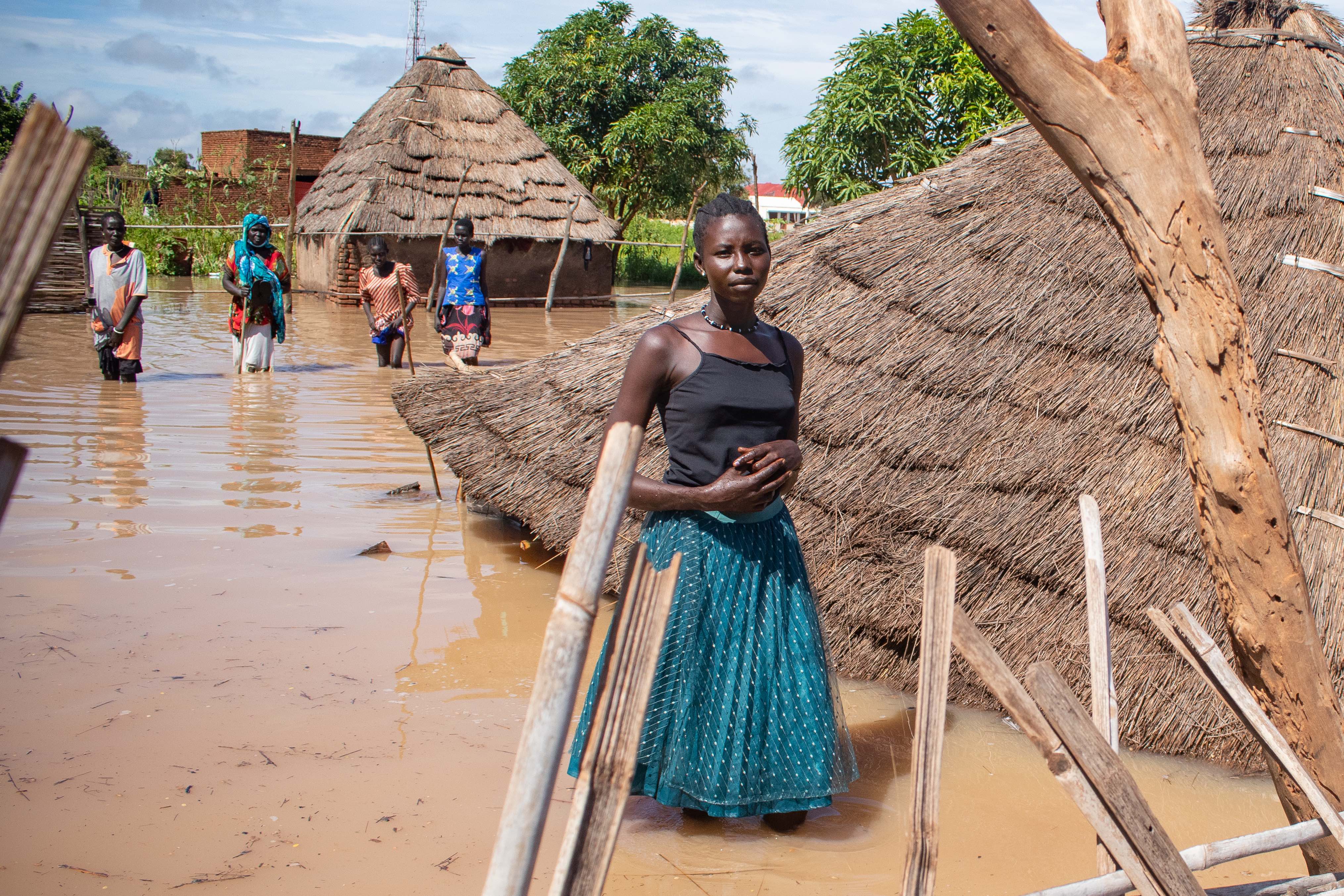 Akot Monybut a 7-year-old said, "We cannot go to school, no food to eat and no place to sleep due to the floods. We are surrounded by water and cannot play. I hope that we will get some food soon."
Badhane says, "The local government has appealed to all humanitarian agencies working in Warrap State to respond. The agencies including World Vision have agreed to do a rapid assessment in affected locations including Kuajok. The need is huge such as temporary shelters, non-food items, food, health, among others."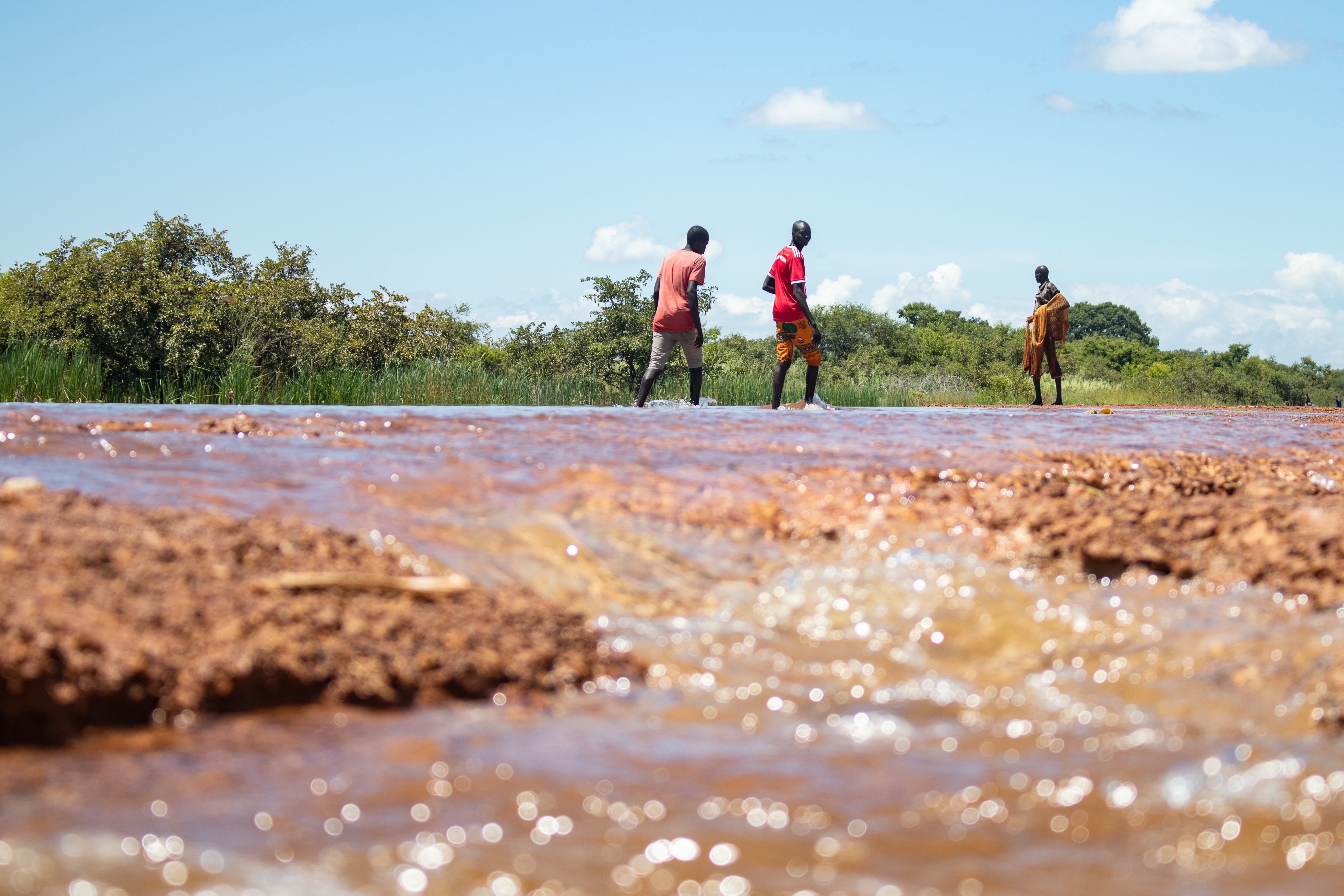 Cover Photo: Akot, 7, with his sister Dut said he will not be able to go to school. He also worried that his family has no food to eat, no place to sleep and cannot play.
Related Story: Flooding worsen hunger and displacement of 380,000 people in South Sudan
Story by Jemima Tumalu, Communications Officer I Photos by Eugene Combo and Christopher Lete, World Vision Communications