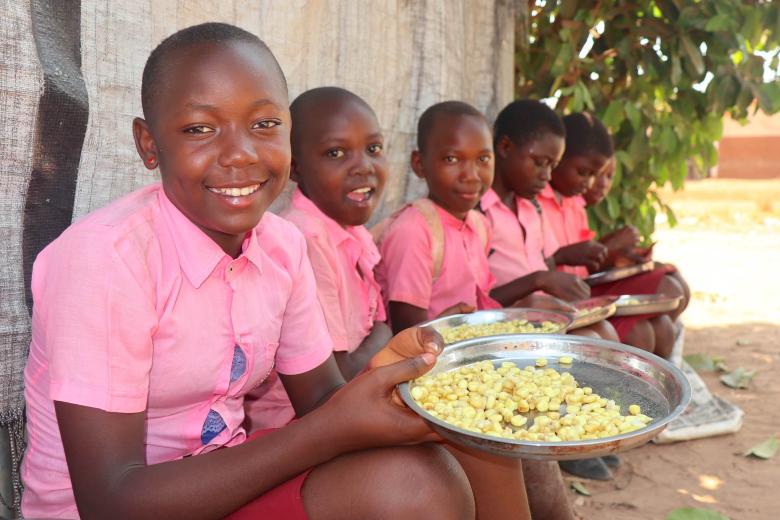 Meals keep South Sudan's children in school but long-term peace will help families stand on their own
Sunday, February 27, 2022
Just like most South Sudan states, families in Western Equatoria State depend on their farms as main sources of food and livelihood. The state was considered the country's food basket before the conflict providing enough for its people.
The school children then did not have to worry about attending afternoon lessons on empty stomach because the one-hour lunchtime is enough to go home and get back to school having eaten. The conflict made access to most farms difficult and dangerous. Thus, hunger broke in.
"I was four and I remember my elder sister and brother coming home for lunch every day because the family had enough food for everyone", Elizabeth, now a 13-year-old primary five pupil, recalls.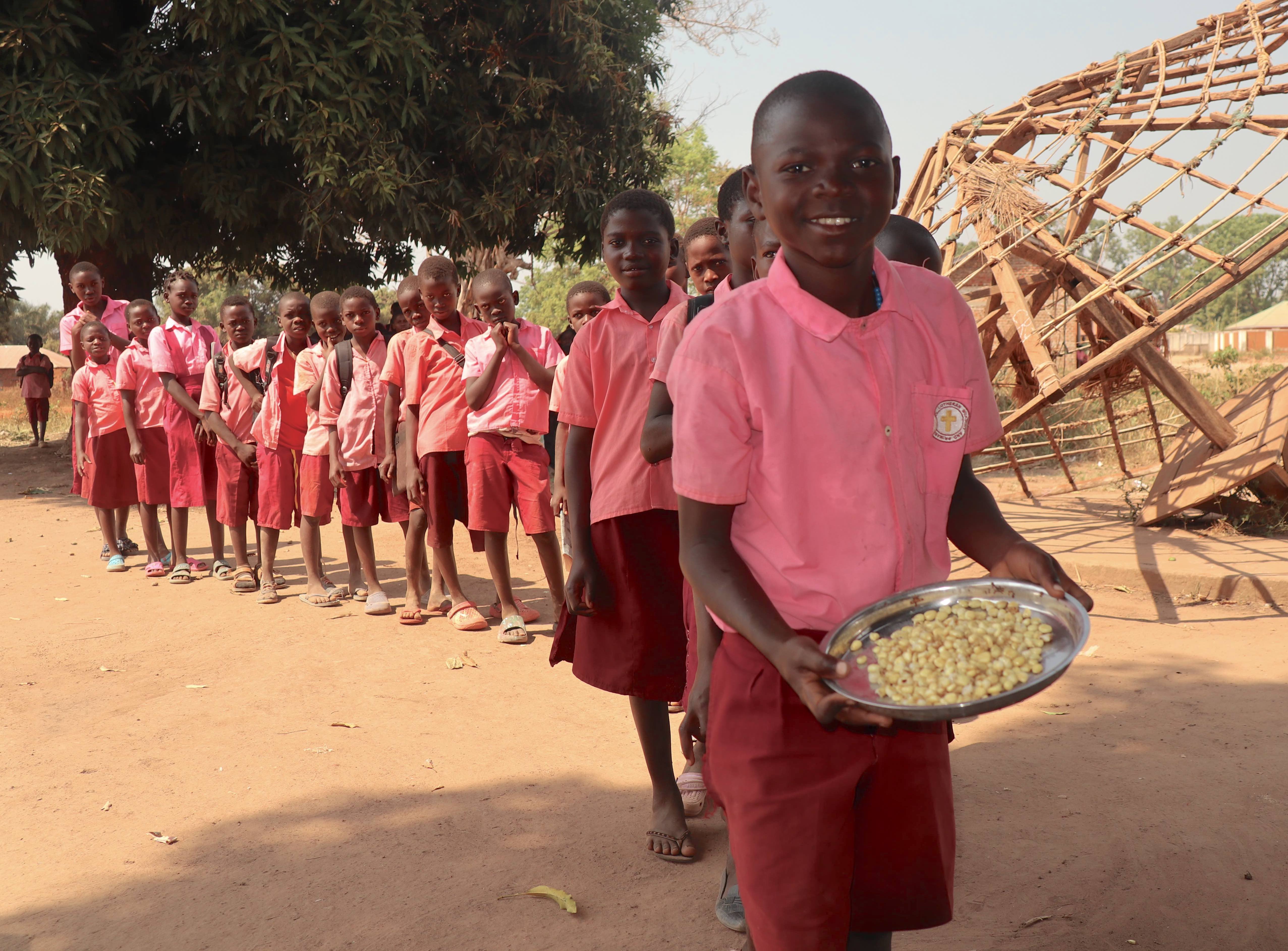 Elizabeth's father had several people work for him on their farm, but all came to stand still as the farms became inaccessible.
"My father stopped going to the farm because people got abducted. I joined school at seven and hated it because I would come home and find no food", she adds.
More than 2.8 million children, or over 70 per cent, are out of school in South Sudan, putting at risk their futures and the future of the country, a UNICEF report said. The largest of this group are girls.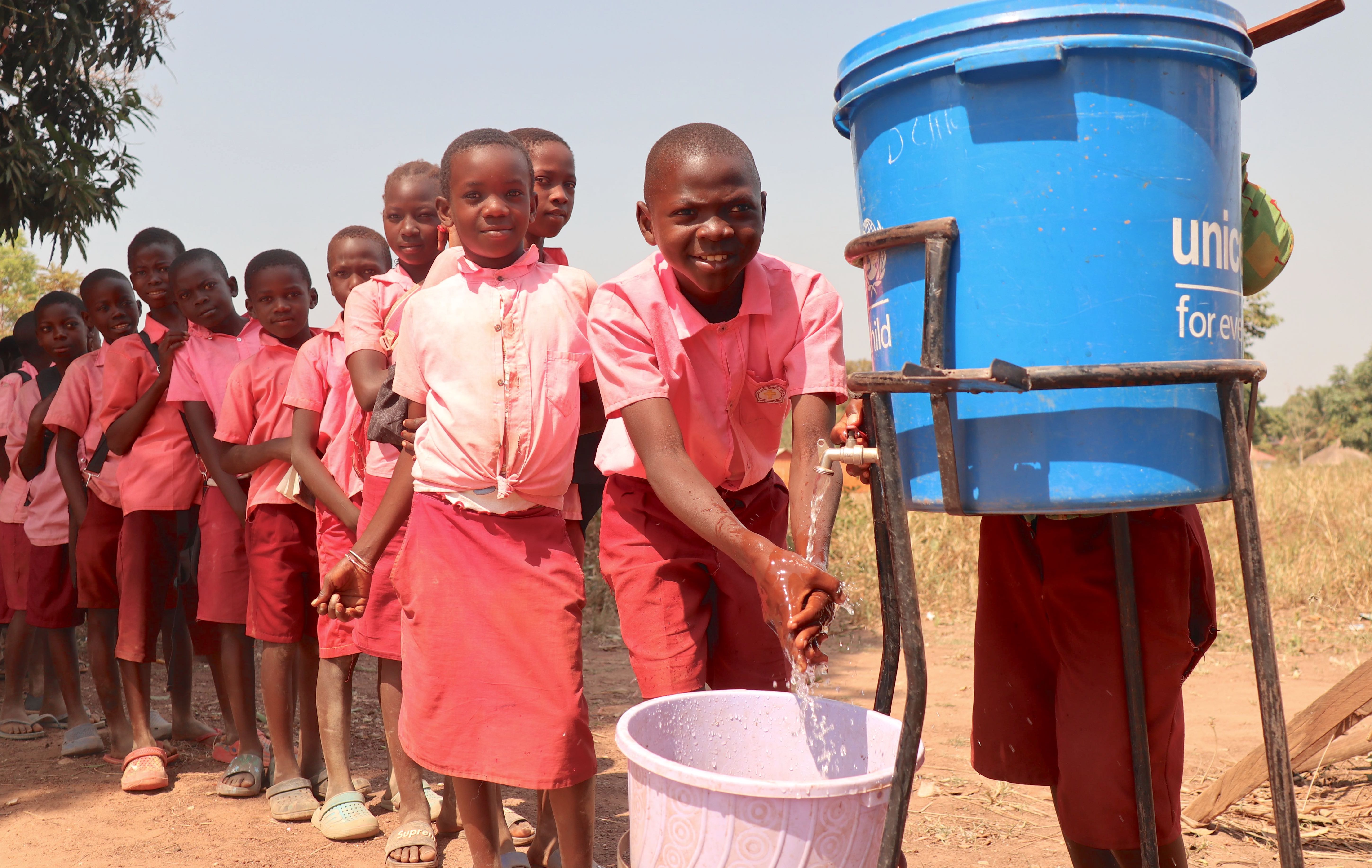 To address this and encourage children to go back to school, World Vision and the World Food Programme (WFP), through the Food Assistance Program, provide 40,000 children in 47 schools with access to diversified nutritious food.
Where there is hunger, there is always a high rate of school drop-outs and early child marriages. In South Sudan, girls are seen as a source of wealth for families.
The supply is composed of maize, beans, salt and oil. The aim of the program, apart from keeping children fed and healthy, is to improve enrolment and retention, and alleviate hunger.
Elizabeth said the program is helping her and keep the children focused to learn. "I know of classmates who depend on the school meals to survive, so they come every day to study and eat", she shares.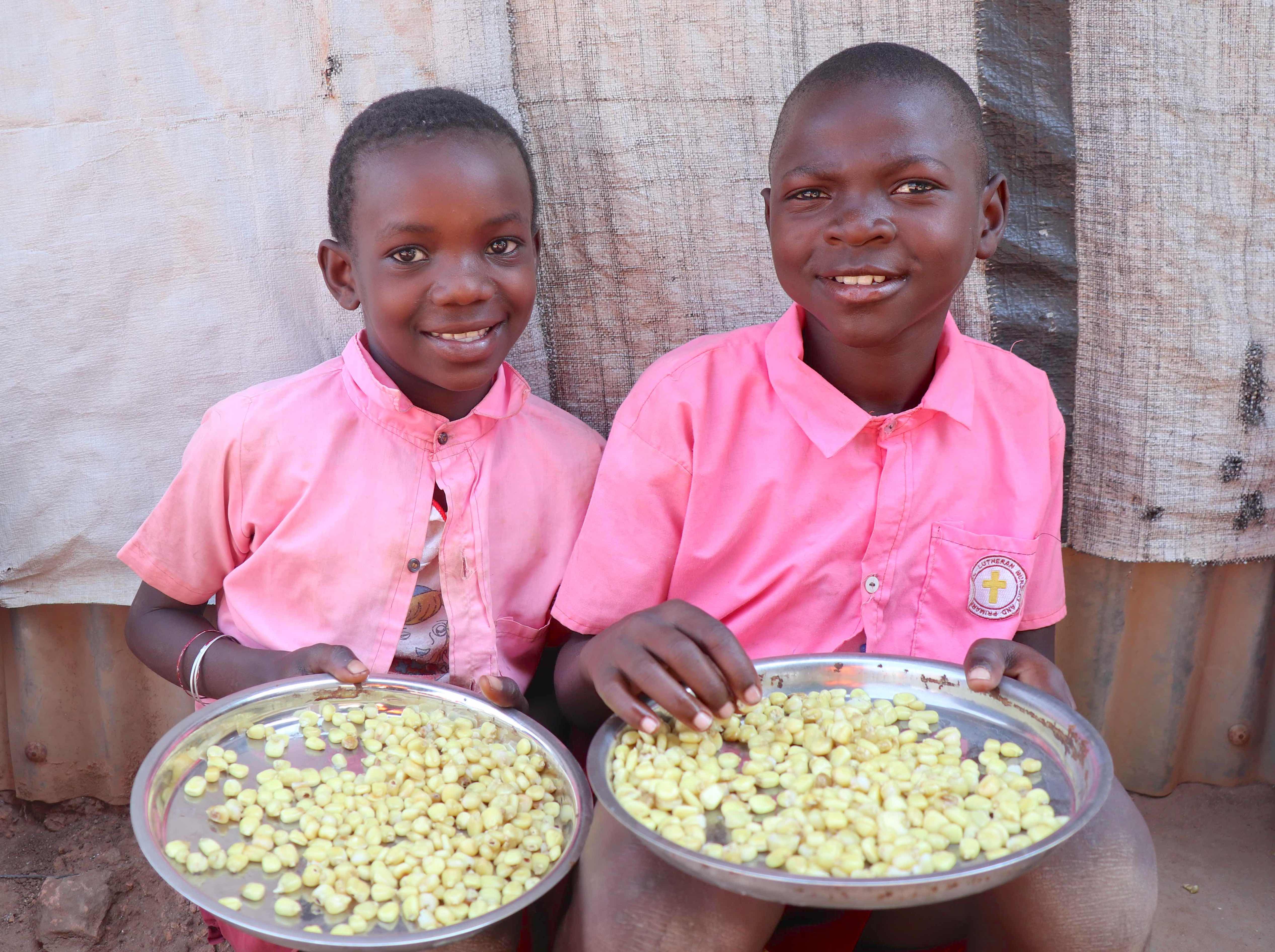 During the COVID-19 lockdown last year, she said one of her schoolmates was forced to get married so her family can have money for food and basic needs.
Another child, Baraka a 12-year-old primary four pupil says, "The school feeding program motivates children to stay in school. Or else, most of us would be on the streets hustling for money or working. Studying on an empty stomach is not easy."
Juana John, a cook in the school, adds, "The smiles on the children's faces whenever I serve them the meals gives me fulfillment as a mother. This food means a lot for them. We are grateful to World Vision and WFP for the support."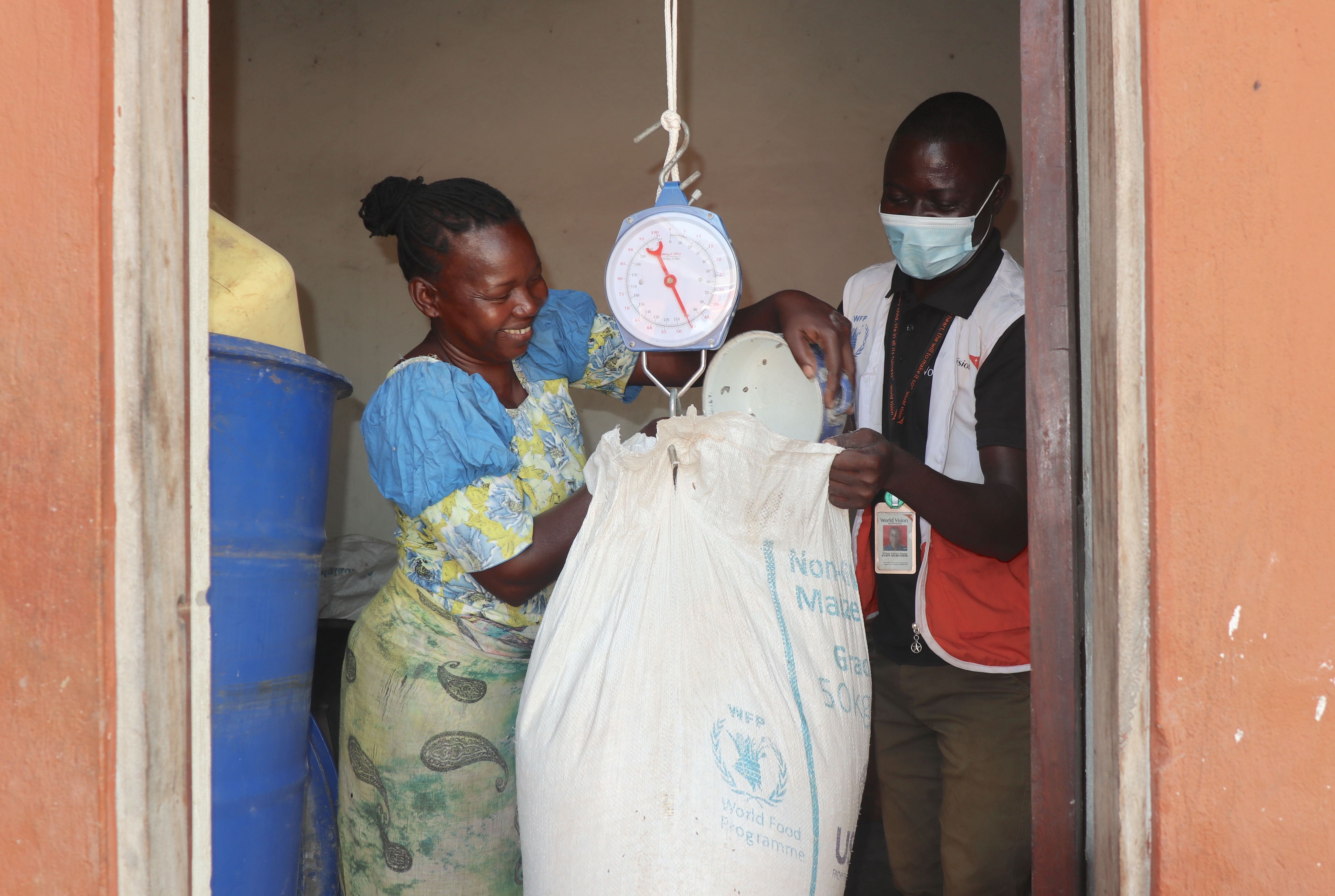 Angelo Misa David, the head teacher of the primary school says, "Where there is hunger, there is always a high rate of school drop-outs and early child marriages. In South Sudan, girls are seen as a source of wealth for families. I hope peace will reign so that families can safely work in their farm."
But David stressed the need for organizations like World Vision to continue supporting the children and keep them away from hunger.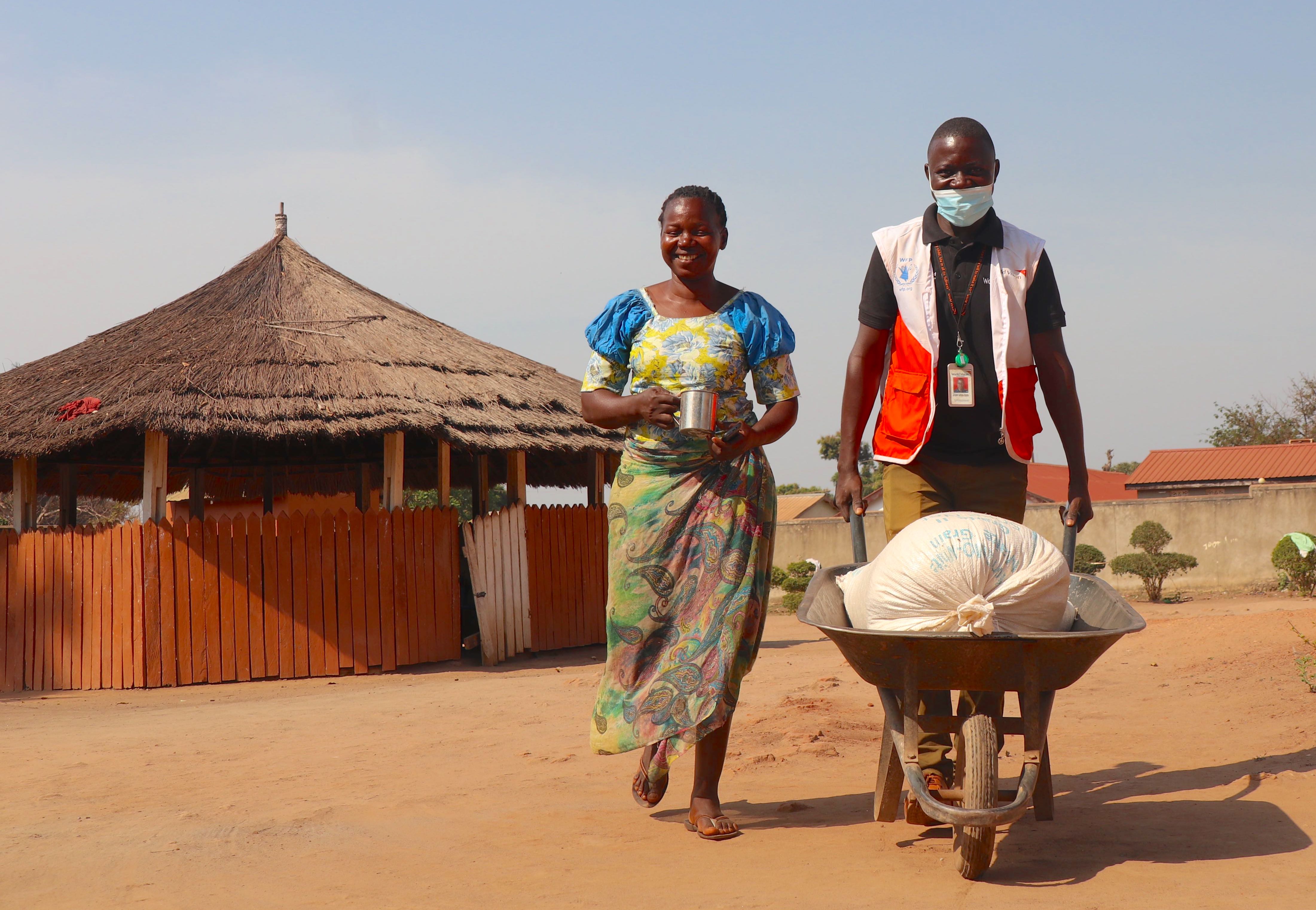 Simon Beeyo, the Food Assistance Project Manager, says, "The children's hot meals in school is a big boost for education but it is very dependent on available funding from donors. The children need all the support they can get to keep them in school."
"My appeal is for the donors to expand this support to more schools in the state, and for the government to improve the security situation to allow displaced children from remote areas like Tambura to have safe access as they go back to school."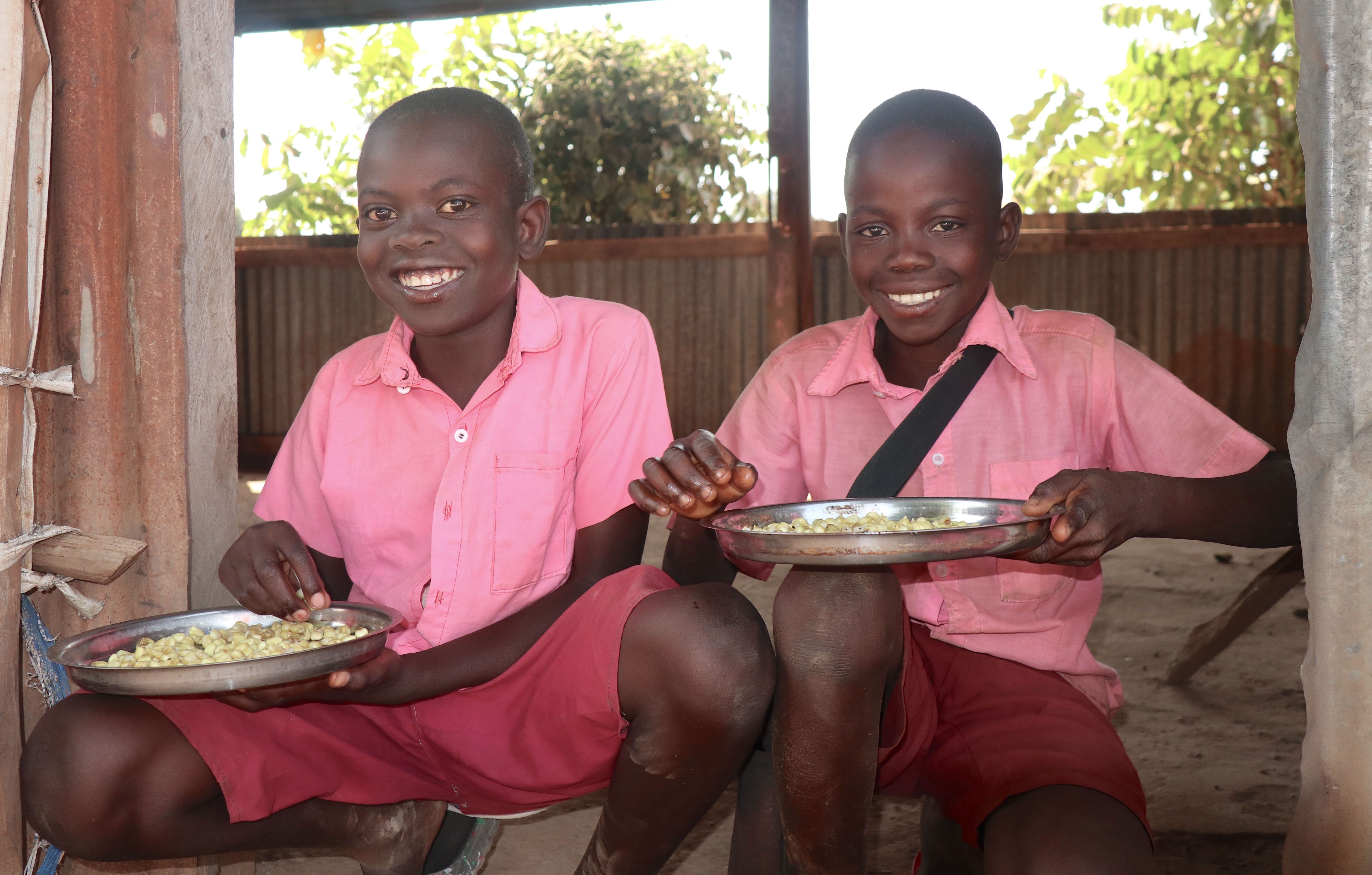 Main photo: Elizabeth and her friends enjoy the day's lunch.
Story and photos by Scovia Faida Charles Duku, Communications Coordinator