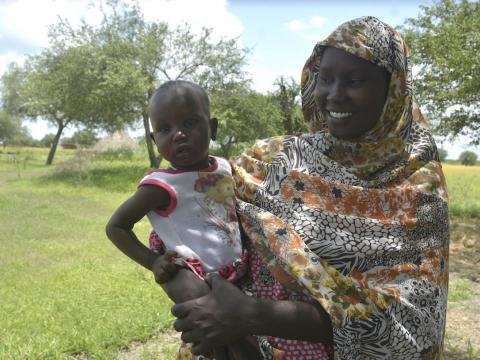 Mobile clinic ends Nyamou's 5-year wait for a health care service after conflict shut it down
Thursday, October 3, 2019
"Women of reproductive age face serious health risks and only about one in five childbirths involves a skilled health care worker" states South Sudan's 2019 Humanitarian Needs Overview on Health.
The report further highlights the challenge that all of the country's "79 counties are affected by the prolonged humanitarian crisis" and "an estimated 4,472,000 men and women will not have access to health care facilities".
After waiting for five long years, Nyamou Chol, a mother to 3-year old Nyakil and Akon, 1, expressed joy that World Vision's mobile clinic team reached Thiangrial payam where she lives. "Before 2015, we have a primary health care unit but when the conflict broke out, it was shut down and all its equipment looted", she says.
The payam is hard to reach with periods of insecurity and difficult access during bad weather. Its estimated 7,000 population lack access to health care services, clean water, schools, markets and transportation. Nyamou shares, "We usually walk for six hours on foot, take a 30-minute boat ride to access medical services in nearby Melut county. It is not easy, especially for children and the elderly."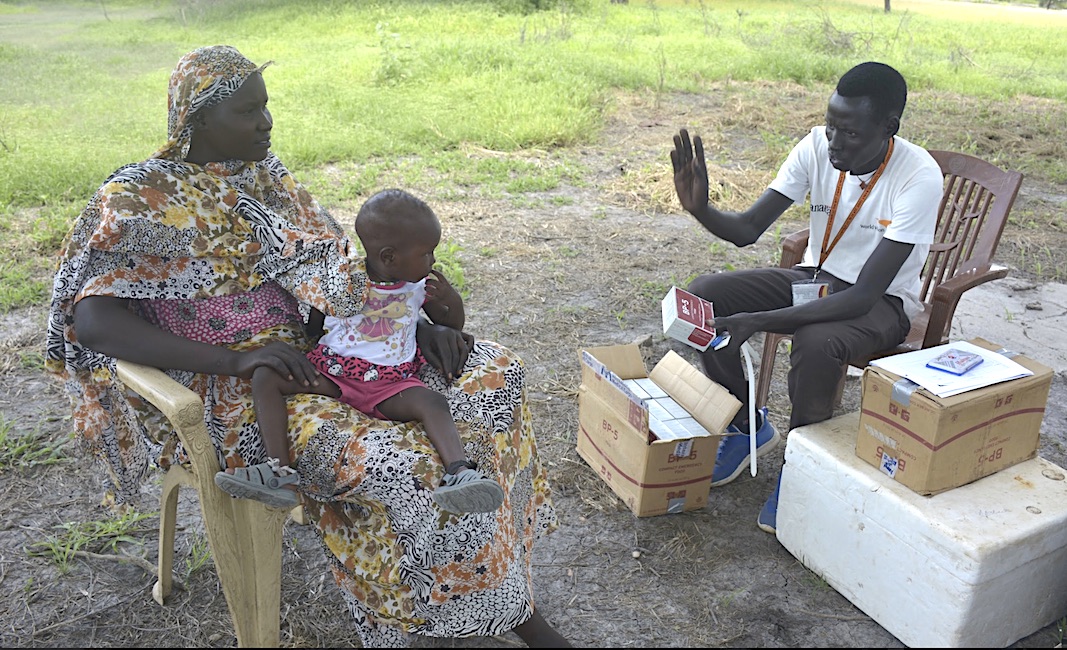 With the absence of health facilities and trained birth attendants, many women and babies lose their lives during delivery. The mobile team conducted vaccination, nutrition screening and many other services over 500 people. Children and pregnant women were also screened for Therapeutic Supplementary Feeding Program and Outpatient Therapeutic Program.
Nyamou confides, "I gave birth to my two children at home through the traditional birth attendants. It almost endangered Nyakil because the woman carelessly cut the umbilical cord. For the first time, we felt loved and cared for. World Vision staff took a risk to ride through the river to reach out to us. It is a sign of love."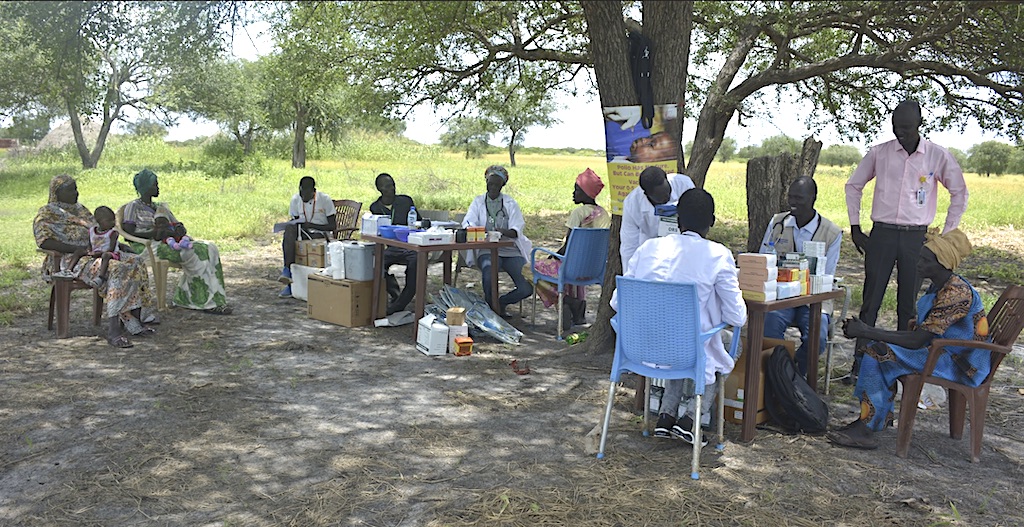 Nyamou pleas to World Vision and other organizations to revive the health facility and restore their access to clean water. "We drink water from the river which is often brown and muddy during the dry season. We always suffer with diarrhea but this is our only option", she adds.
Jok, one of the community leaders, was excited their voice has been heard by World Vision. Mawien Mathias Maring, Melut County's Health Project Officer says, "We can only get to this community during the dry season. World Vision's integrated outreach programming is aimed at delivering essential health services to remote and hard-to-reach areas."
World Vision's health program in South Sudan has reached out to over one million people through health care and treatment services from supported health facilities.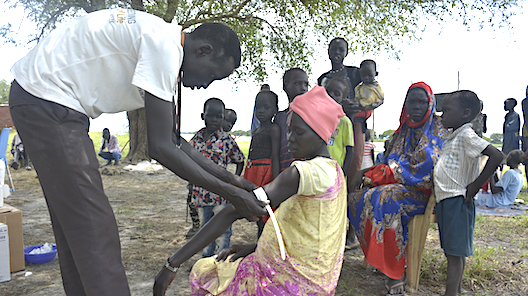 Story and photos by Scovia Faida Charles Duku, Communications Officer