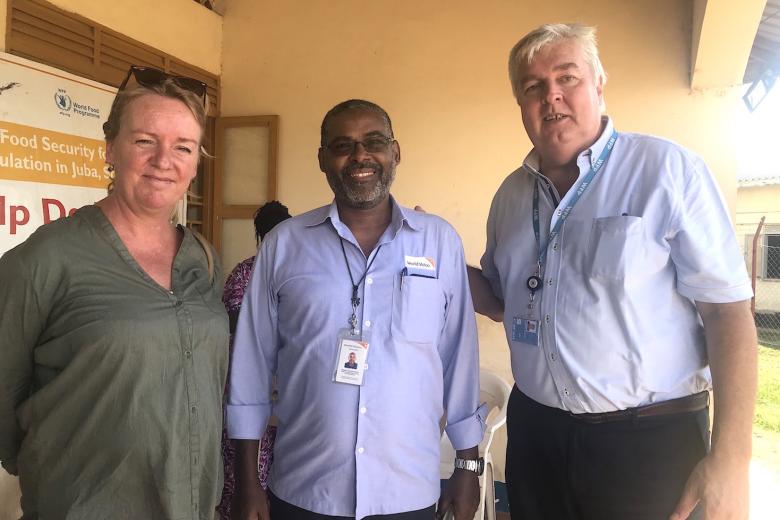 Netherlands Ambassador Janet Alberda: "You are making a change in people's lives"
Thursday, May 30, 2019
On her visit this week at World Vision's Juba Emergency Food Security Project on food and cash assistance supported by the World Food Program (WFP) in Juba, Netherlands Ambassador Janet Alberda commended the efforts to assist the internally-displaced and the most vulnerable people in South Sudan.
Accompanied by the WFP team led by Simon Cammelbeeck, Deputy Country Director for Operations in South Sudan, Ambassador Alberda said the joint effort of WFP and World Vision is making an impact in the lives of the South Sudanese people.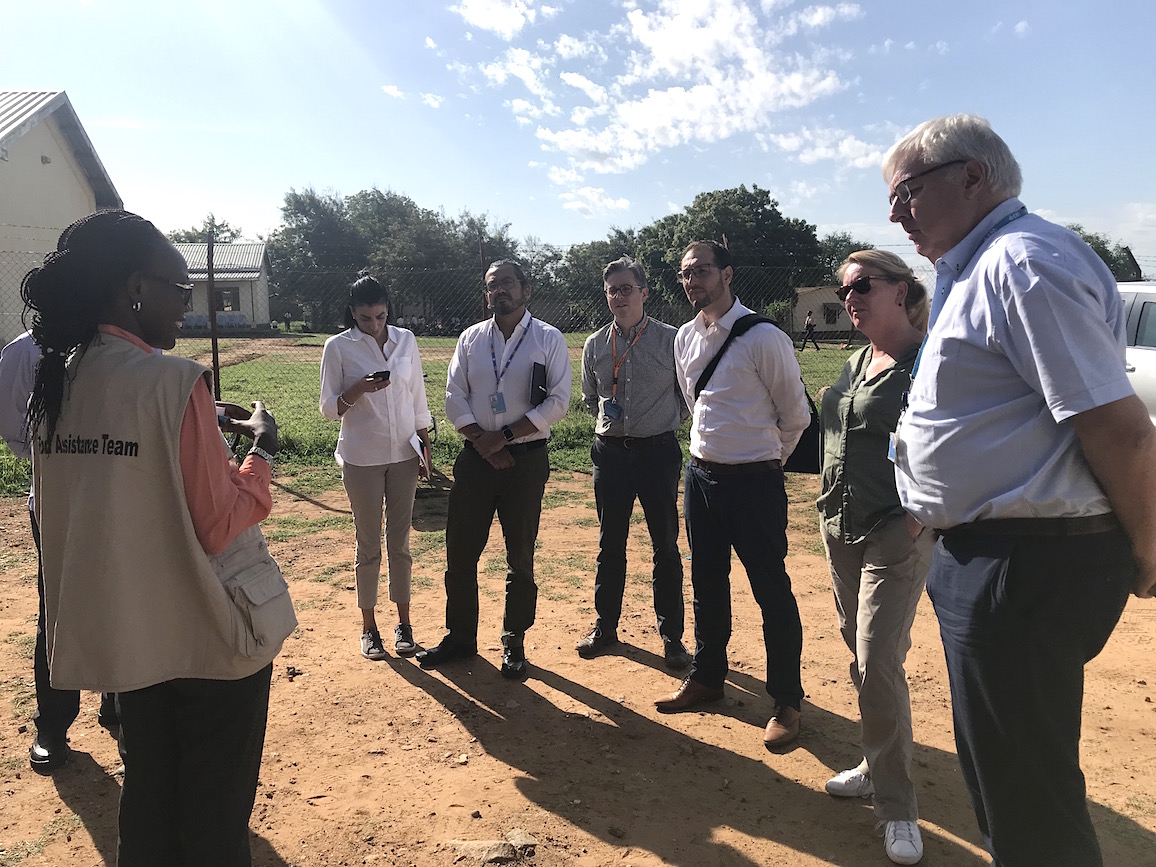 The visiting team also met the 77 beneficiaries attending the training. Among them was 26-year old Eva Joseph, a mother of two, who was very thankful of the opportunity to gain business and other skills from the training. Eva suggested that the training should include how to handle trauma.
World Vision's Country Programme Director Mesfin Loha underscored the support provided for people with disability like Eva. "Through the program, we are giving them hope and opening new windows of opportunity", he says.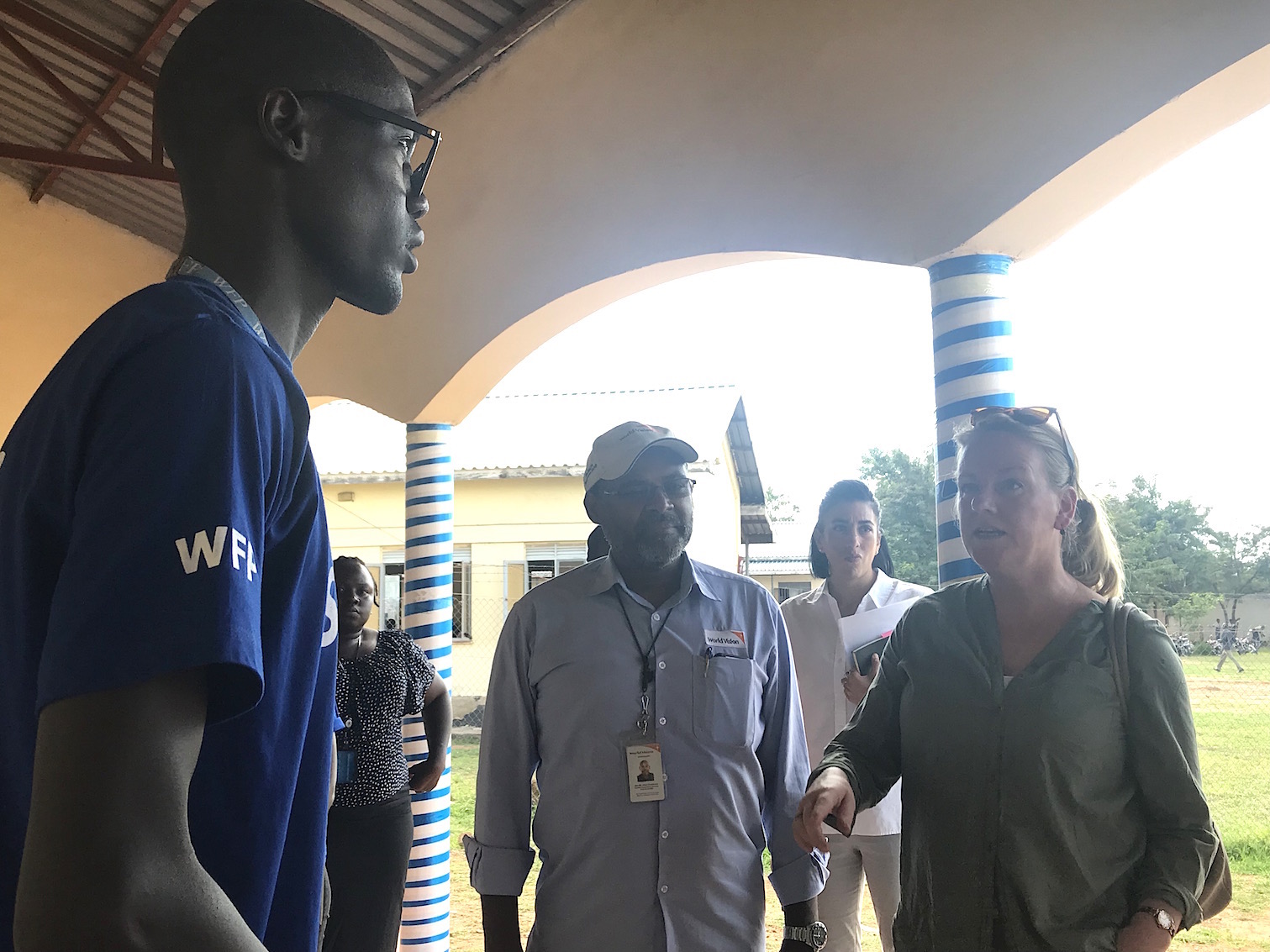 The project started in 2016 and targets the most vulnerable households such as those with malnourished pregnant and lactating women, malnourished children under-5, households with chronically ill, the disabled as well as the elderly to improve access to food and most immediate basic needs.
The project is reaching around 84,000 people with a monthly assistance in form of cash for training. They are grouped in various centers where they are further sub-divided into smaller groups of about 50 to 70 people. At least 71 percent of these are women.
They then attend training sessions facilitated by facilitators who are experts in the various subjects/sectors. A sign-language interpreter assists the deaf and mute during the activity. Each participant receive training for five days in a month as a condition for receiving cash equivalent to US$45 per month.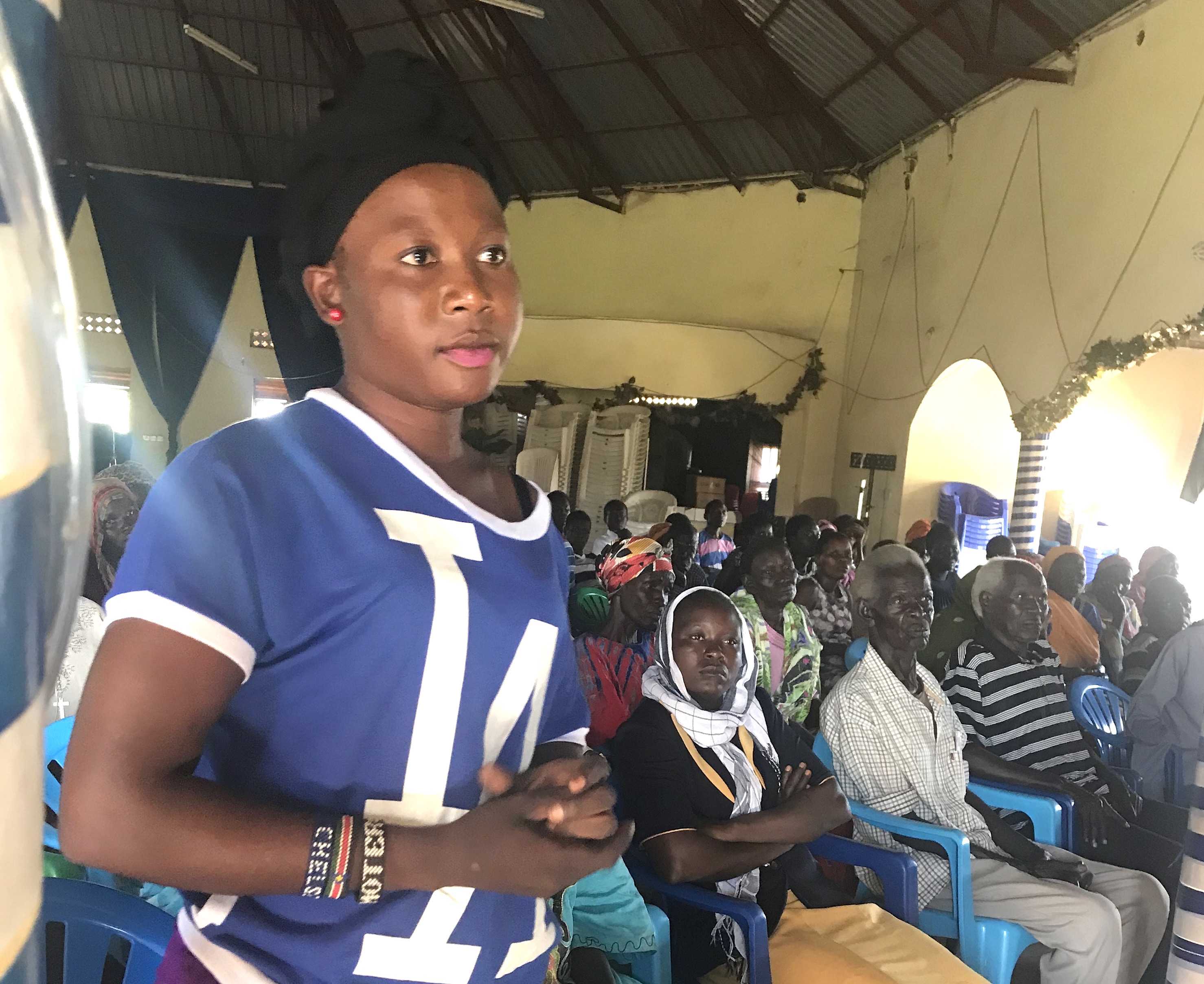 An average of about USD 620,000 is being distributed on monthly basis. The training include business skills, home gardening, social protection, food security and nutrition, and hygiene promotion. The project also supports selected households to enroll for training in vocational skills such as tailoring and general electricity for a 12-months period.
Close to 100 students has graduated in tailoring, general electricity and construction. The graduates are provided with startup kits to enable them to practice and start generating income and improve their household's food security.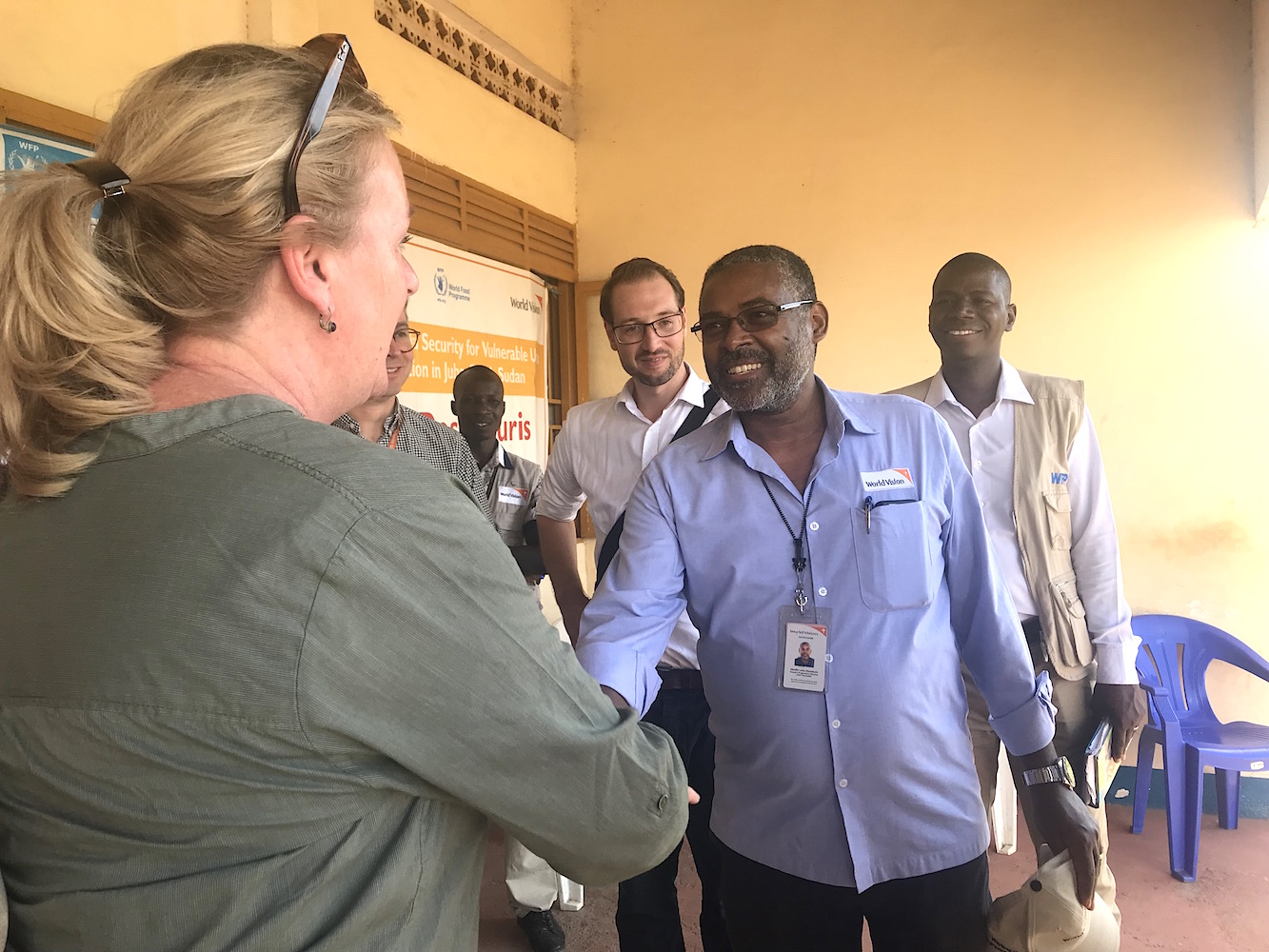 The Buluk Training Centre is one of 21 training centers across Juba and total of 612 vulnerable and food insecure households have been registered.
Project Manager Emilienne Cyuzuzo said the team encourages feedback to further improve the services being provided. She emphasized the availability of complaints desks and toll free numbers from both WFP and World Vision where the people can raise issues, ask for support and make a follow-up.
World Vision's humanitarian work in South Sudan supports over 1.5 million across the country with various programs on food security, health and nutrition, water, sanitation and hygiene, protection and education.