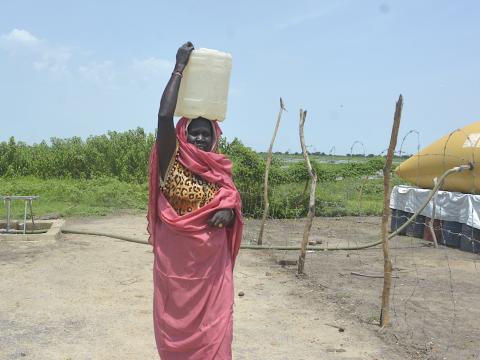 No more dangerous treks to rivers to get water for Asha and her children
Tuesday, March 17, 2020
"The water we used to drink and use daily in our household was dirty. We get it from the river, brown and muddy. We did not have a choice, it was our only option. When World Vision came in 2017 to support, our water supply is clean and provided daily", says Asha Ismail, 38.
South Sudan's Renk County in Upper Nile State has been getting water from an old water facility for the past 12 years. The water it supplied was unfiltered coming straight from the river. But the people had no other choice. In 2017, World Vision conducted an assessment on the county's water needs including the improvement of the facility's condition.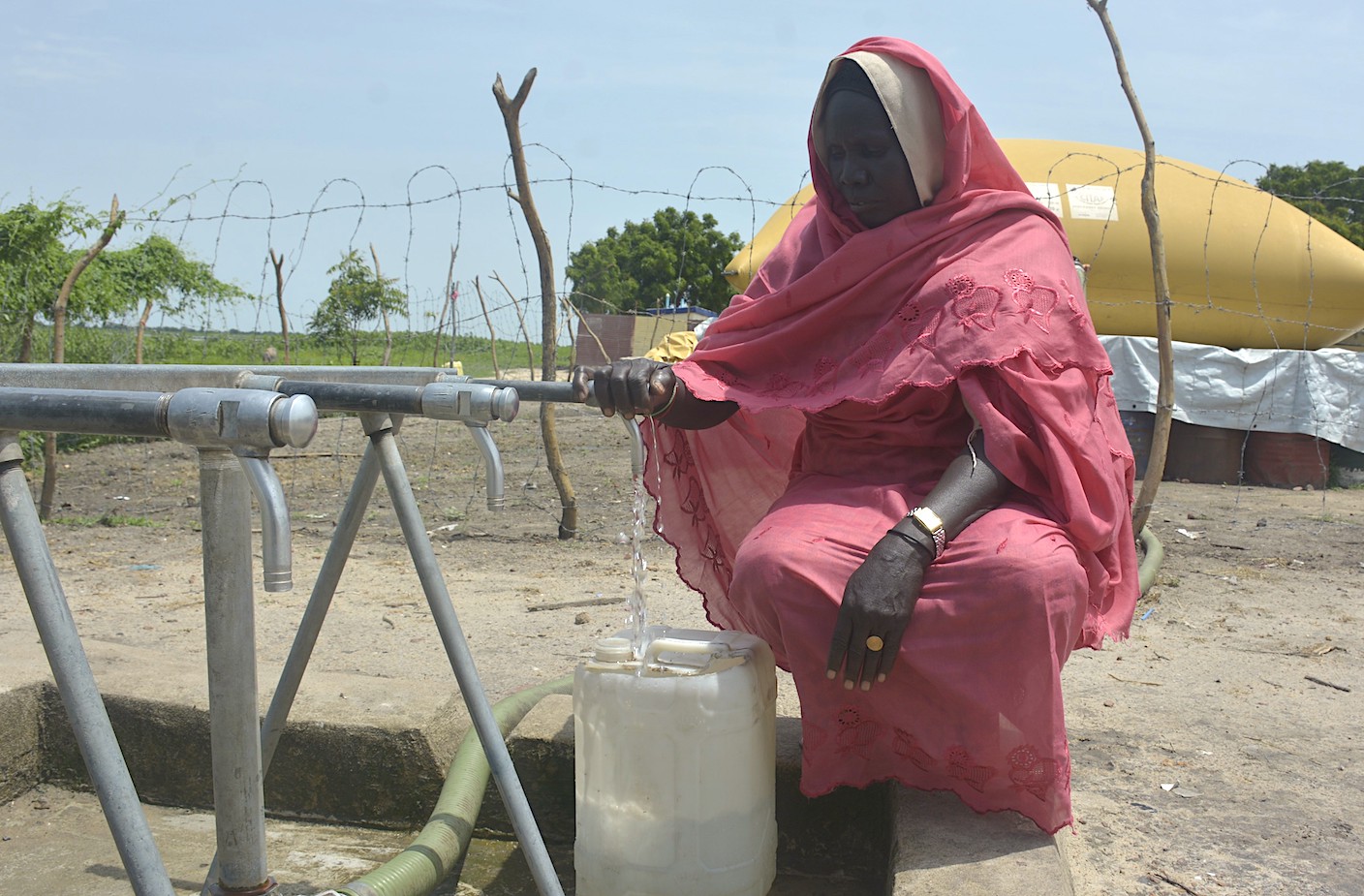 After the rehabilitation work, World Vision installed water points in key locations in the county, including Geiger Payam which is 27 kilometers and Ramela, 28 kilometers away from the town to support the children and families. A payam is an administrative district composed of bomas made up of villages.
Watch: Happiness is having clean drinking water
The county's over 50,000 population now benefits from clean water flowing through the pipes around the county. Abraham Majok, World Vision's WASH Officer in Renk says, "Water is essential for human existence, for good health and human dignity."
It used to be hard getting water from the river especially when it rains and it overflows. Children were at risk from drowning and prowling wild animals. Most of the time, I would go in the evening after coming from my shop.
But things have changed when the facility was rehabilitated. She adds, "I feel safe to send my children to help me get our water supply because they get it from the nearby waterpoint and safe enough for them to go."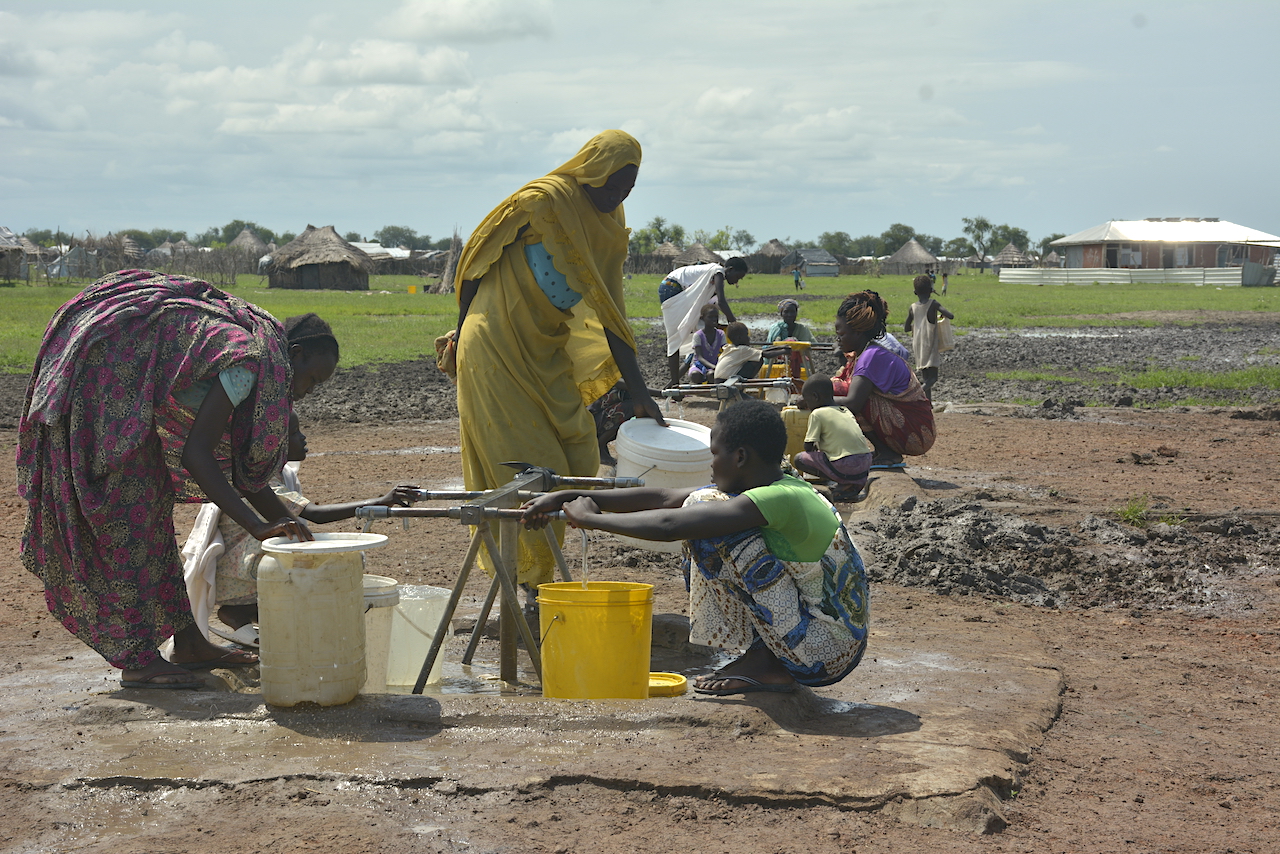 Asha said that most schoolchildren often go home at break time to drink water and do not return especially when their houses are far. This changed when the water facility was close to the school. Thankful, Asha says, "Clean water helps the community a lot. We realized how important it is for our children's health. Indeed, water is life."
Dr. David Phabi of Geiger Primary Health Care Center confirmed that the clean water from World Vision's water facility has reduced the cases of diarrhea. "We used to receive about five to 10 cases per day. The clean water people consume and the hygiene campaign launched by trained community promoters improved their condition."
Inos Mugabe, World Vision's Upper Nile Zonal Manager says, "I always get satisfaction when communities appreciate the work that we do in making sure that basics are provided. Polluted water in rivers and drainage is not just dirty, it is deadly. Our teams always make sure clean, treated and safe water is produced from our various water treatment sites."
Watch: Clean water: A future leader's wish
World Vision's WASH initiatives in Renk County is supported by Global Affairs Canada (GAC). Around its four operational zones in the country, World Vision's water, sanitation and hygiene work in South Sudan were able to support over 624,000 people.
Story and photos by Scovia Faida Charles Duku, Communications Officer