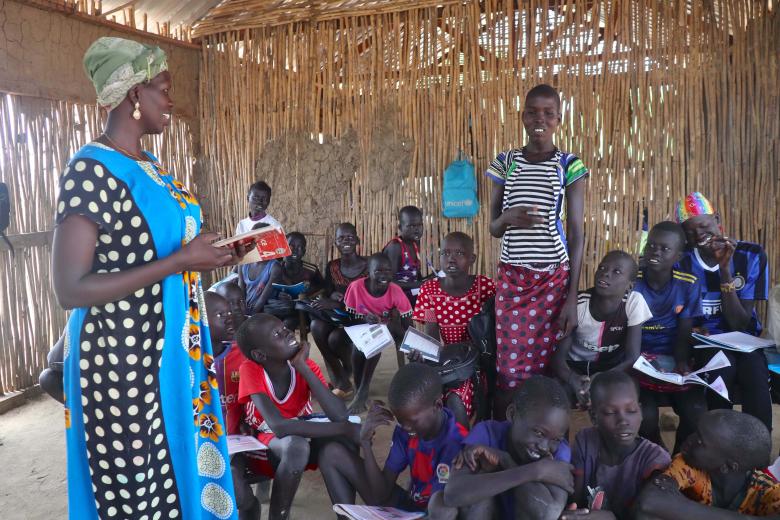 Once a drop-out, Elizabeth now teaches and inspires South Sudan's school children
Friday, June 3, 2022
Elizabeth, 23, is a mother of three and a teacher at Ngapanet Primary School for four years. She dropped out of school when she was 14 years old while in Primary eight in 2013 due to lack of support. To survive, she decided to get married.
"I worked hard in school for good grades but my dreams crumbled when my grandmother got sick and was too weak to support me. But I got myself into a worse situation when I got married", she says.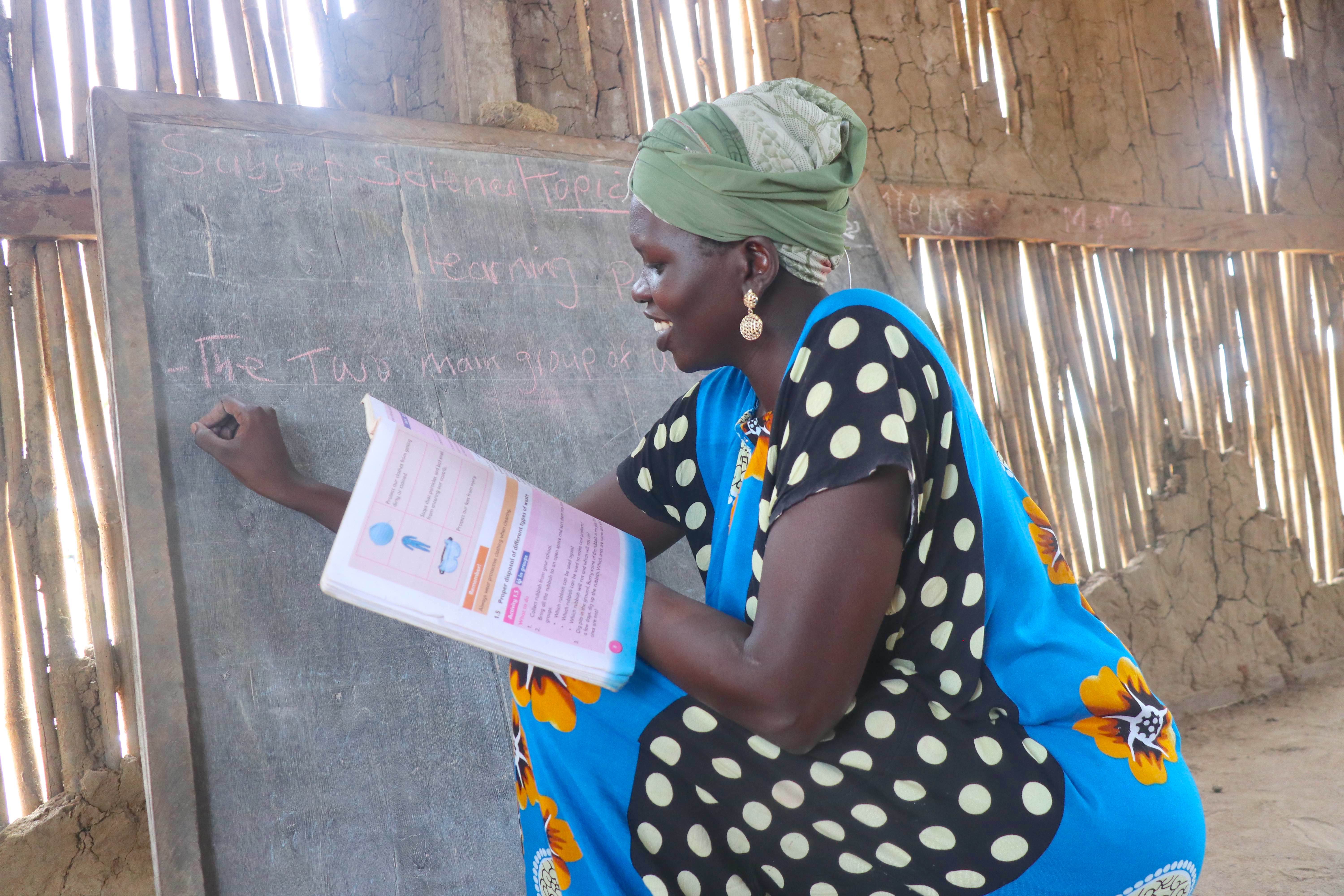 Elizabeth's mother left her with her father and grandmother when she was a baby. When her father died, her grandmother raised her. "Many in our community are either an orphan or an abandoned child due to conflict and poverty. Many of us did not go to school", she adds. She found a job as a teacher in Tonj East, a county in South Sudan's Warrap State.
She, along with the others, are primary and secondary school dropouts that were trained for in-service training by World Vision, with support from Education Cannot Wait (ECW), the United Nation's Global Fund for Education. The program aims to equip and empower potential women and men to deliver quality education in remote areas where teaching professionals are not available.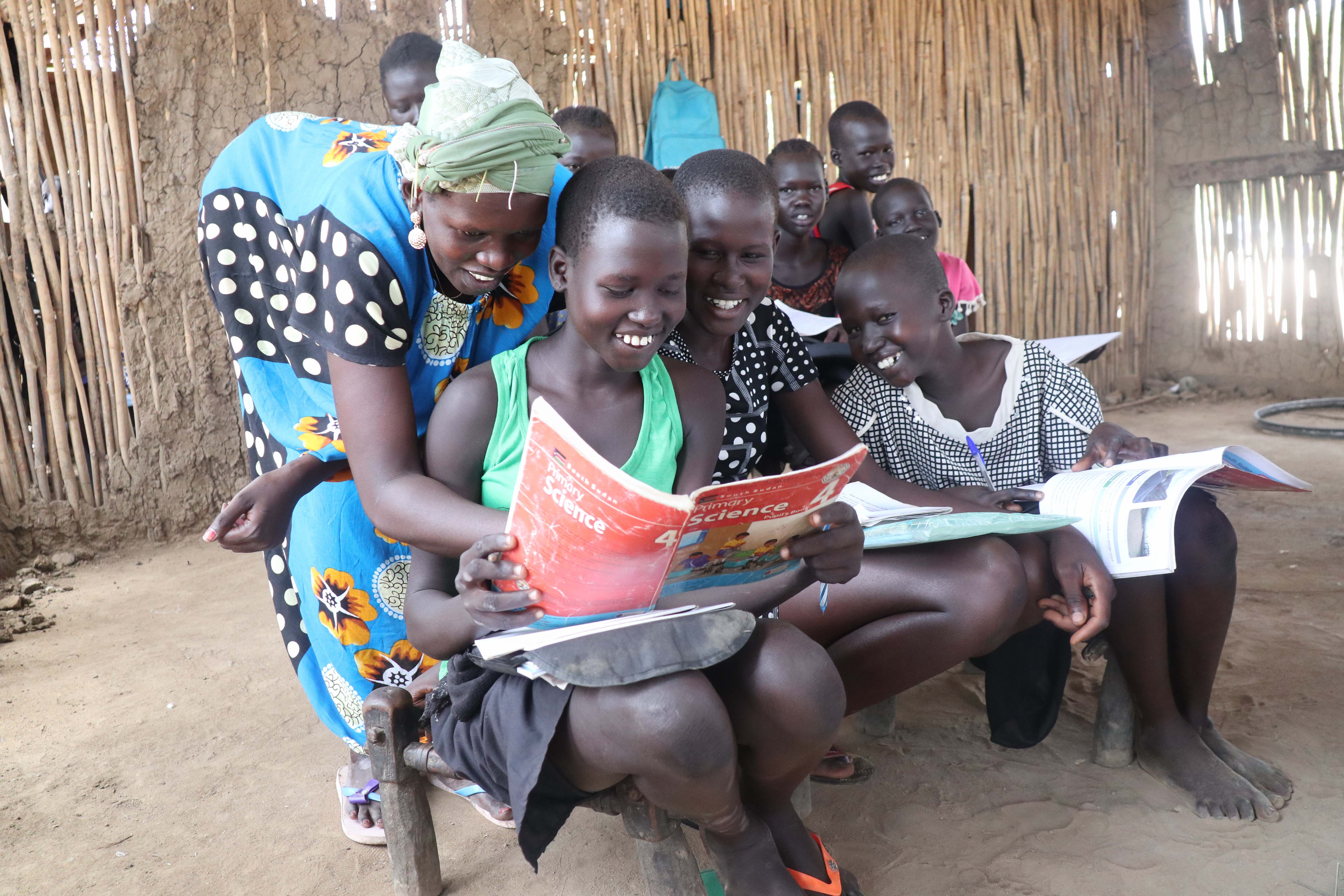 After completing the training in 2019, she was accepted to teach in the primary school. "I took the opportunity because I was desperate to survive and take care of my grandmother. I struggled with guilt if the children understood what I was teaching them but I persisted", she shares.
The project has trained 184 teachers in three years in Warrap State. "I gained more skills and confidence from the continuing training. I am able to draft my lesson plans, use learners-centered techniques which give pupils the chance to participate fully during learning as opposed to traditional teaching methods", Elizabeth adds with a smile.
I find fulfilment in what I do and do not feel like a failure anymore. The training has given me a purpose and an opportunity to serve my community
The teachers who benefited from the training carry out peer-support coaching and mentoring for fellow teachers who did not attend the training. She said the training did not only improve the quality of teaching but also the pupils' grades, unlike before when the children get promoted to the next class regardless of their performance.
One of the pupils, Tereza 13, dreams of becoming a teacher to help inspire more girls in her community to go to school. She shares, "Our method of learning now is more interactive. I can properly read and write because our teacher lends us the books from their in-service training. We read them at home during weekends."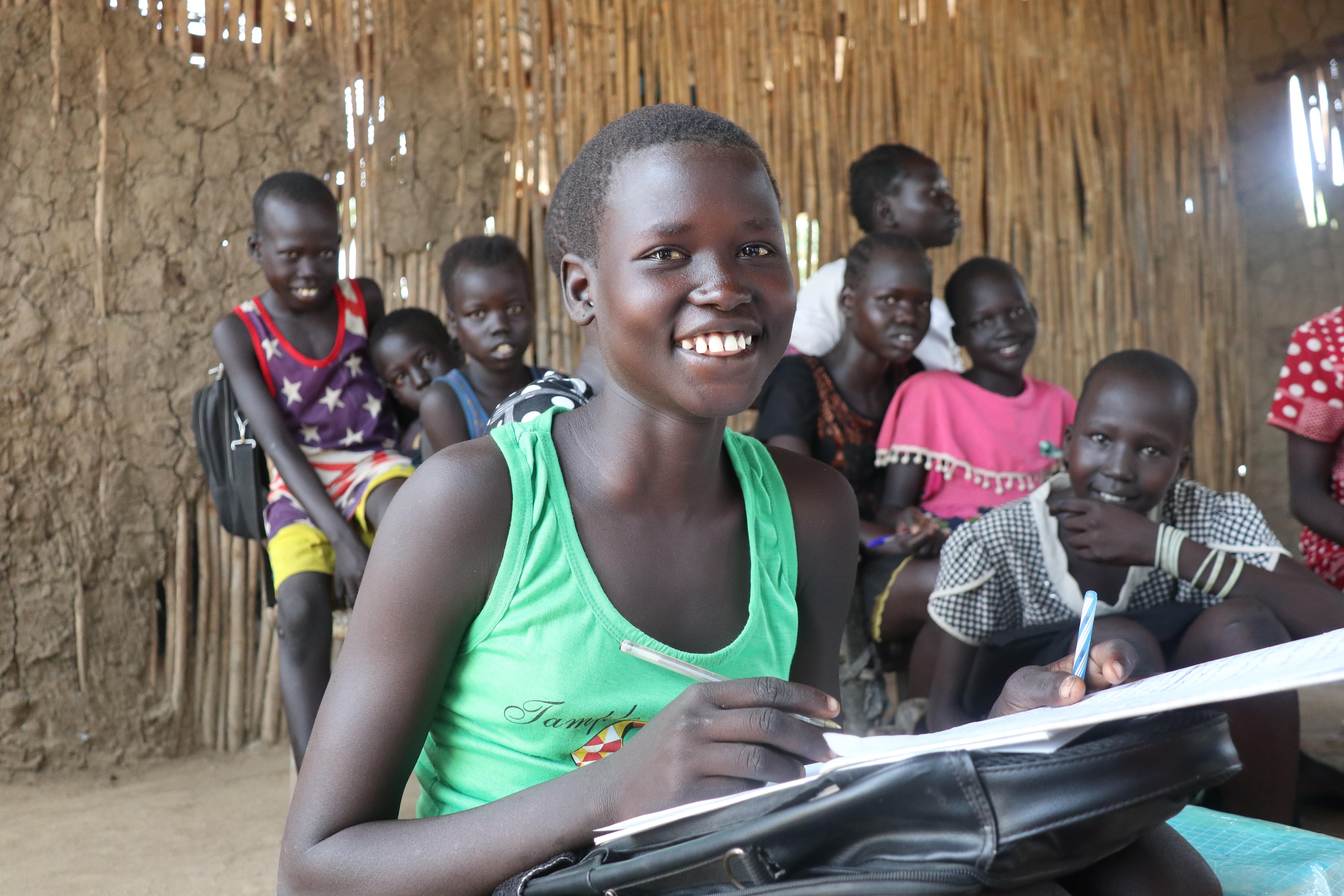 Elizabeth happily says, "I find fulfilment in what I do and do not feel like a failure anymore. The training has given me a purpose and an opportunity to serve my community. My children will not end up like me."
John Aker, the head teacher of the primary school, says, "A total of 19 teachers from my school received the training that improved the learners' grades. I believe the knowledge will benefit more children as it continues. We appreciate the initiative."
James Ring Ring, Project Manager in Warrap says, "The in-service teachers' training is important because it gives teachers confidence to teach children after acquiring necessary skills that enable them to deliver quality education for learners in South Sudan."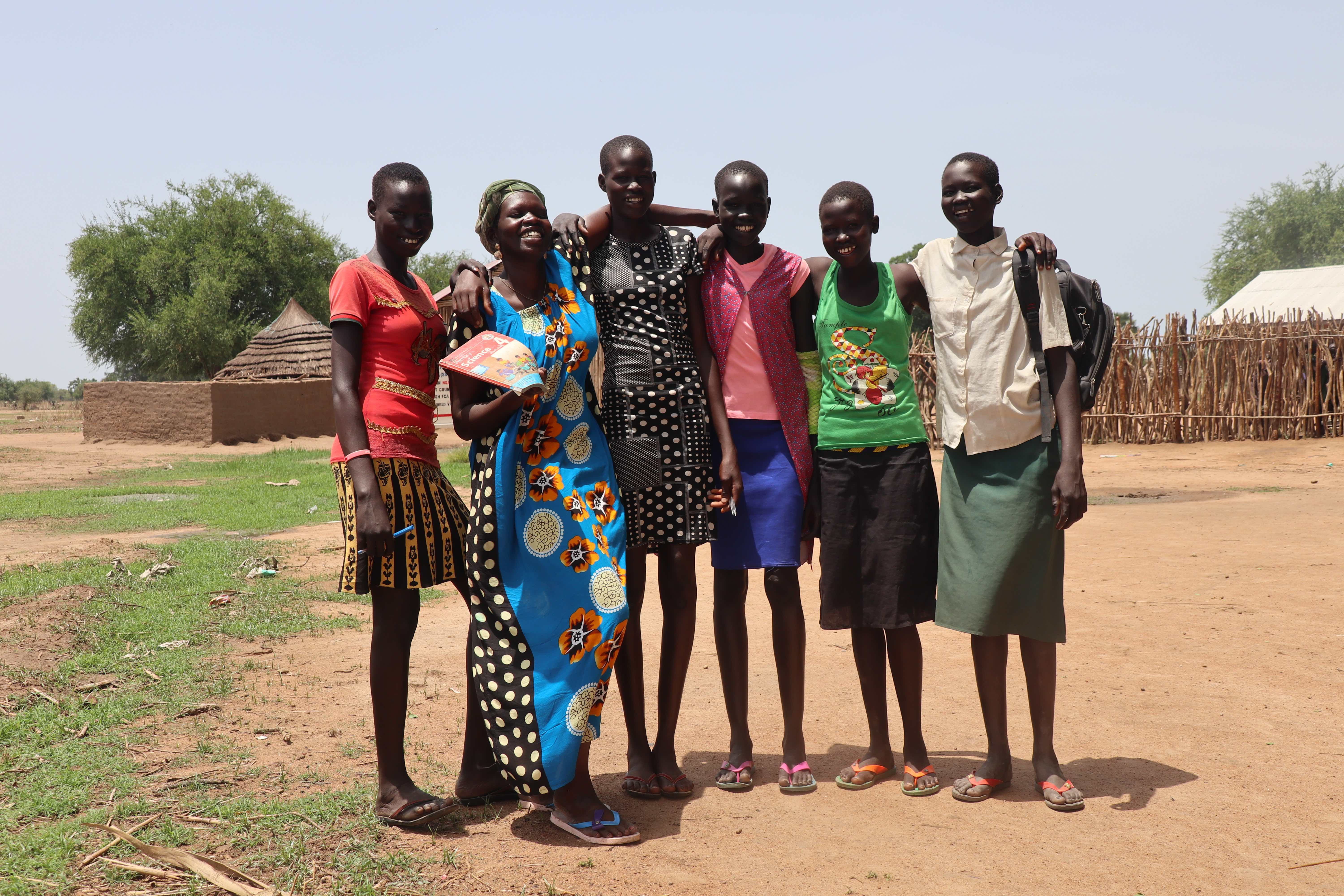 Story and photos by Scovia Faida Charles Duku, Communications Coordinator