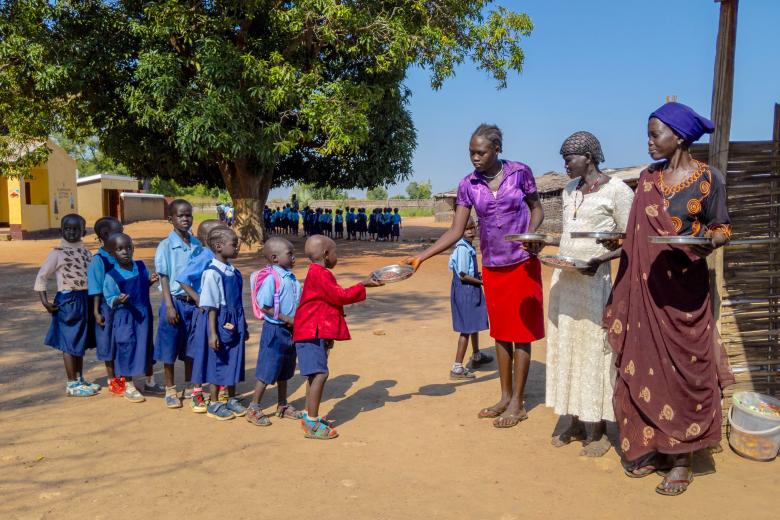 Optimizing opportunities to improve protection practices in South Sudan during emergencies
Monday, July 11, 2022
Disasters and conflicts threaten children's rights and endanger communities they live in. In South Sudan, an estimated 8.9 million people need humanitarian assistance in 2022 with protection risks impacting over 3.5 million people, of whom 2.9 million are children and adolescents, including those with disabilities.
The UN OCHA report raised the heightened risk of violence, abuse, and exploitation and increased need for critical child protection services especially in South Sudan's 65 counties, and high in severity in nine counties where World Vision has child protection in emergencies operations.
These counties are in Western Equatoria State's Yambio and Tambura counties, Warrap State's Tonj East, Tonj South, Tonj North, Gogrial West, Gogrial East and Twic counties, Central Equatoria State's Juba county, and Upper Nile State's Melut, Fashoda and Ulang counties.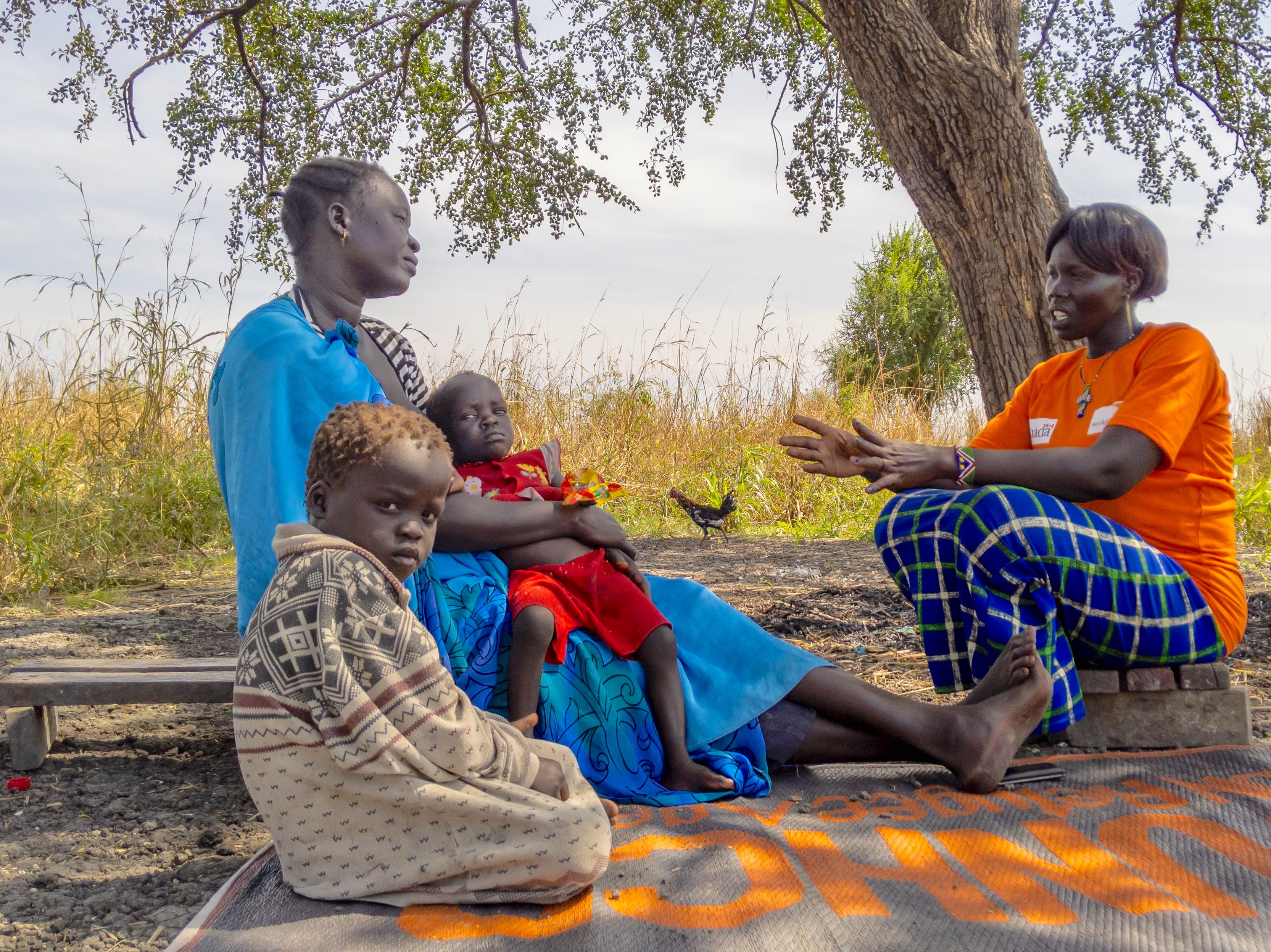 This situation has been exacerbated by the COVID-19 pandemic, protracted displacement, and limited access to basic services which continues to significantly affect the physical, mental, and social well-being of children, adolescents and caregivers.
HEA and Cash Assistance Manager Enid K. Ocaya says, 'Natural and man-made disasters in South Sudan inevitably puts affected populations at the risk of or suffering from violence, coercion and deprivation of basic goods and services. It is imperative that we mainstream protection interventions in all emergency projects to prevent further harm to people.''
World Vision South Sudan's child protection in emergencies intervention seek to address challenges through optimizing on opportunities by improving its practices through the lessons learned from its humanitarian interventions across all sectors.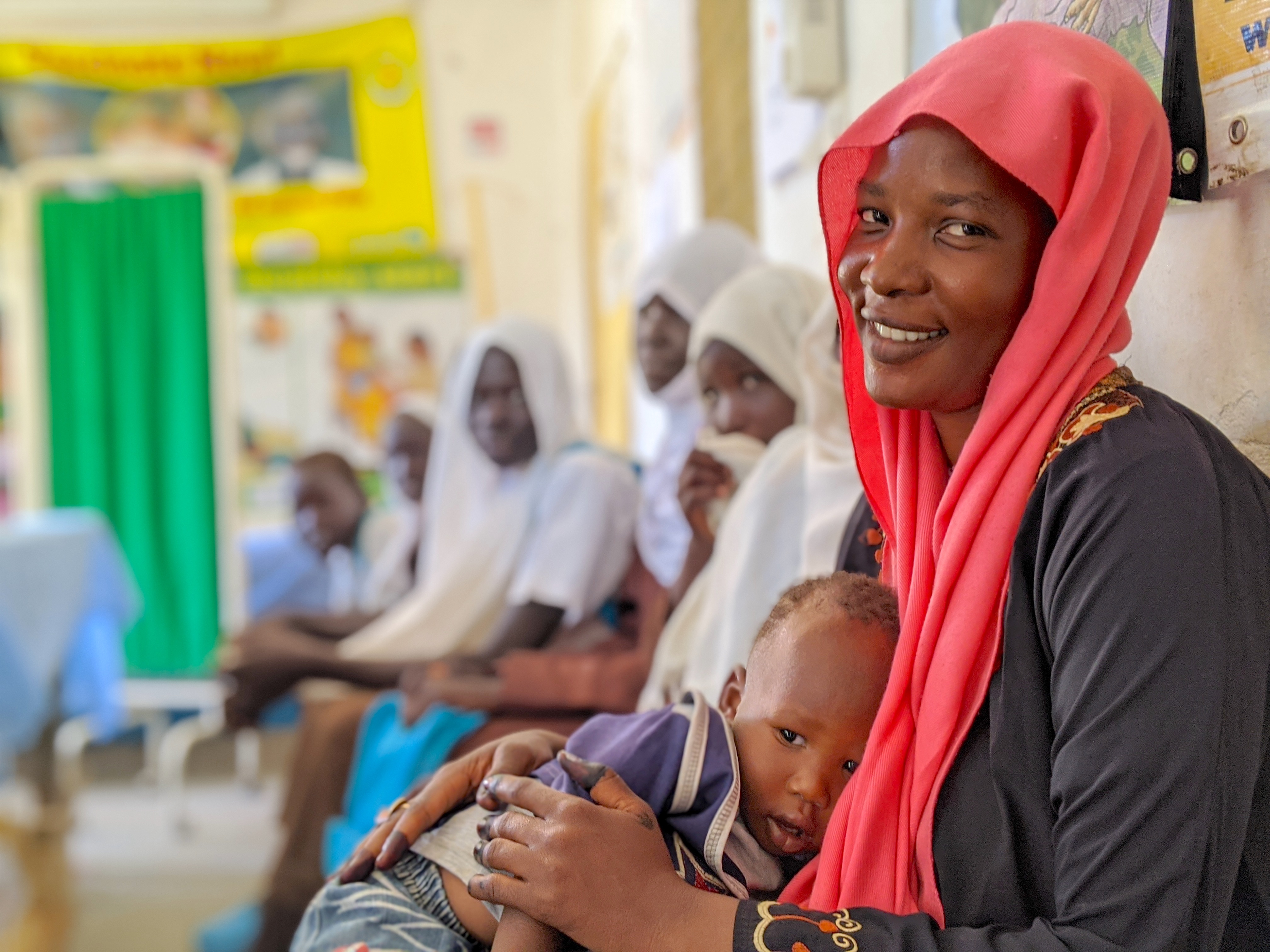 Women and children have been killed and maimed, abducted, exposed to rape and sexual violence, as well as recruited and used for different purposes by armed forces and groups in the course of community clashes forcing people to leave properties and sources of livelihoods.
Multiple other forms of violence contributing to child protection in emergencies include; cattle raiding, revenge and targeted killing, ambushes, killing of children and women, burning of houses, looting of properties, rape, gender based violence, and separation of children.
Natural and man-made disasters in South Sudan inevitably puts affected populations at the risk of or suffering from violence, coercion and deprivation of basic goods and services.
Conflict affected and displaced people at high risk, with cases of child neglect, child marriage, forced marriages, children without appropriate parental care and children coming into contact with the law are increasingly witnessed and reported.
World Vision works with children, their families, communities and local authorities to prevent and respond to child protection in emergencies issues such as violence, abuse, neglect, and exploitation against children with urgent, life-saving actions.
The programs ensure the protection needs of children are met, with particular attention paid to the unique risks faced by adolescent girls. Through our multi-sectoral interventions in the affected areas, World Vision provides immediate verification and registration of the affected population, including identification, registration and case management.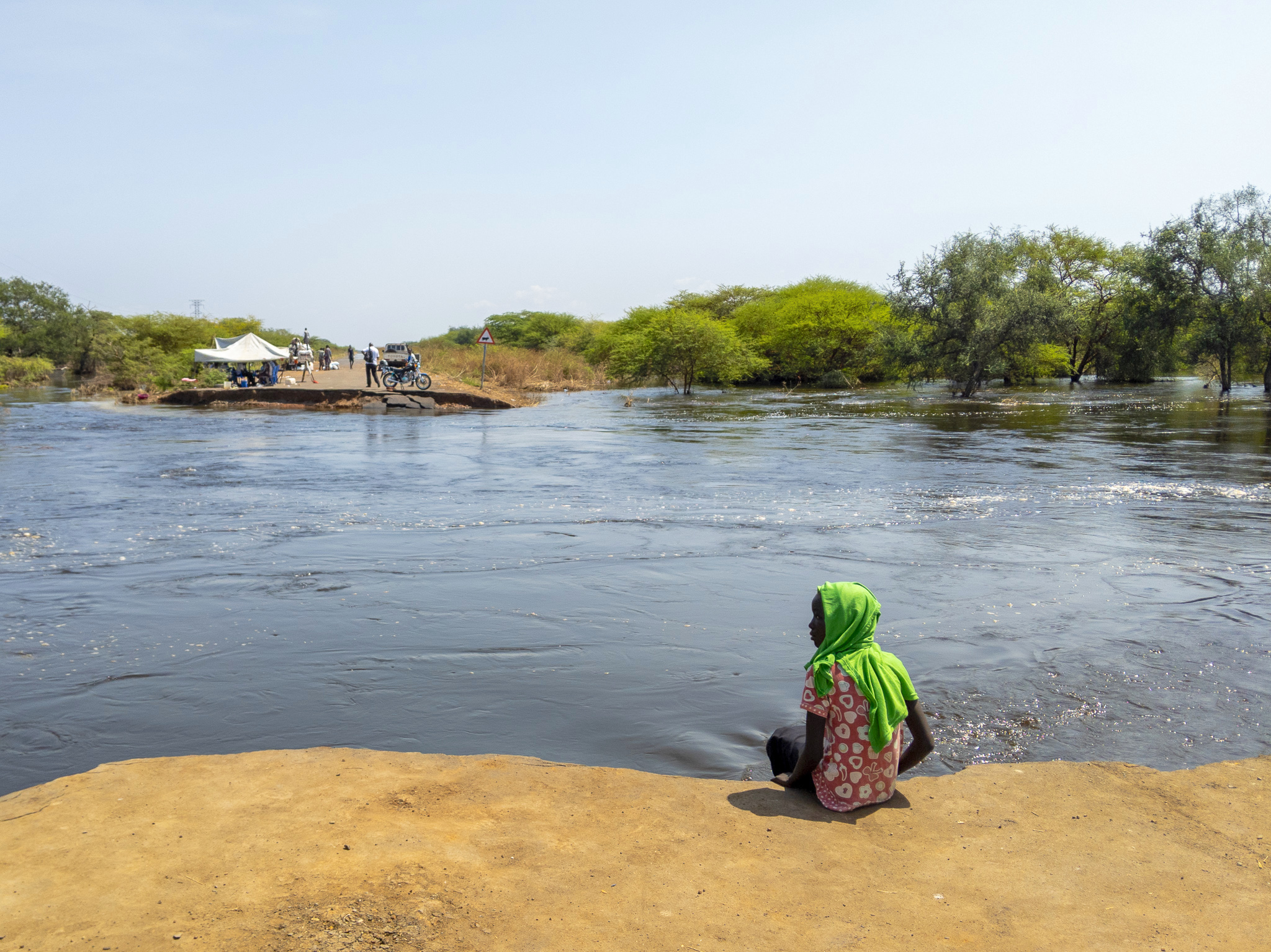 The intervention supports unaccompanied and separated children; those with need for mental health and psychosocial support activities to reduce stigma and discrimination among persons living with mental related problems.
Child friendly spaces are established to reduce trauma among children. Awareness raising sessions on basic child protection and gender-based violence processes are conducted regularly with children, local authorities, parents and caregivers and humanitarian agencies.
The specialized multi-sectoral services including nutrition, health, education, clean drinking water, hygiene and sanitation, food assistance, non-food items and livelihood programs are also provided alongside child protection services for children and their caregivers affected by emergencies.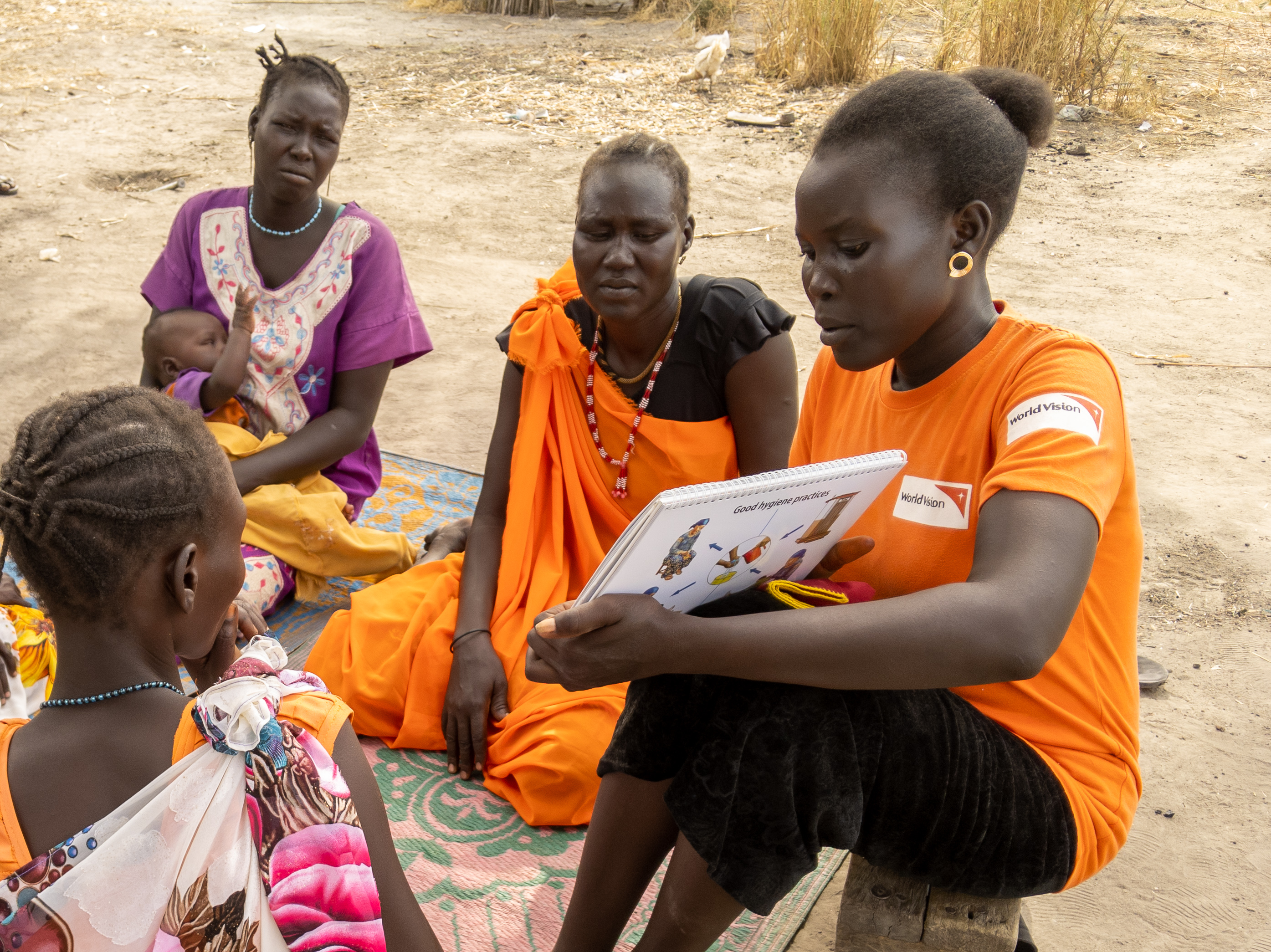 Thon Abraham Alier, Protection Coordinator in Warrap State, emphasized that protection in emergency enhance children's well-being and helps promote child survival ensuring their needs, good health, education,  as well as their caregivers' economic growth and equity.
With over 30 years' experience working in South Sudan since 1989, World Vision's child protection in emergencies were enhanced with multi-sectoral approach programming to inform the leadership on decision making and influence policy, practice, and budgets.
Partnership with the affected communities is imperative for empowerment of local groups to build capacity and engage with World Vision staff to champion culturally acceptable behavior change in our child protection in emergencies intervention across the country.
Cover: World Vision, in partnership with the World Food Programme (WFP) provides school meals to thousands of children. With conflict and disaster, this can be suspended, putting children at risk of hunger.


Story by Anthony Athian, Protection Coordinator I Photos by Eugene Combo and Christopher Lete, Comms Consultants