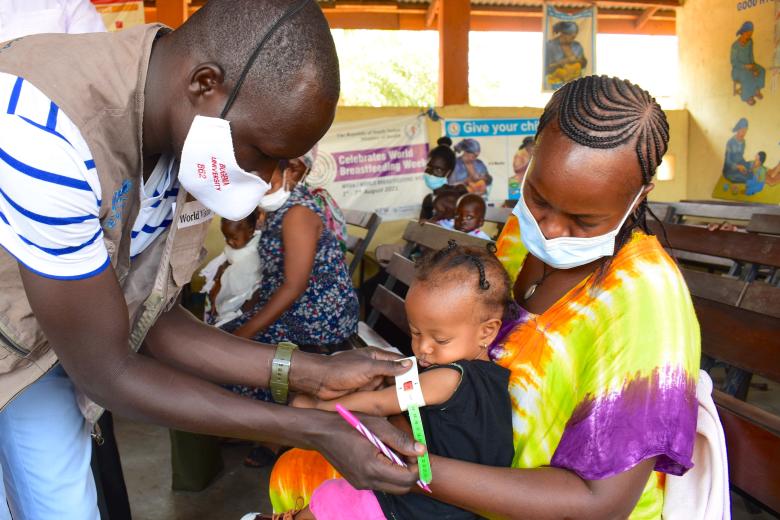 Ready-to-Use Therapeutic Food helps thousands of children recover from acute malnutrition in South Sudan
Thursday, March 24, 2022
Mary is 27-years-old and already a mother of three. She prematurely gave birth to her daughter Emman at seven months. "I stayed at the hospital for a week", Mary says.
 "I was advised by the doctors to continue breastfeeding my baby and was also assured she would be fine. But her frail condition did not change. She would vomit, get sick and have regular diarrhea", she adds.
Worried of Emman's condition, Mary decided to visit Al-Ssabah Children's Hospital in Juba town. Emman was diagnosed with malaria and infection.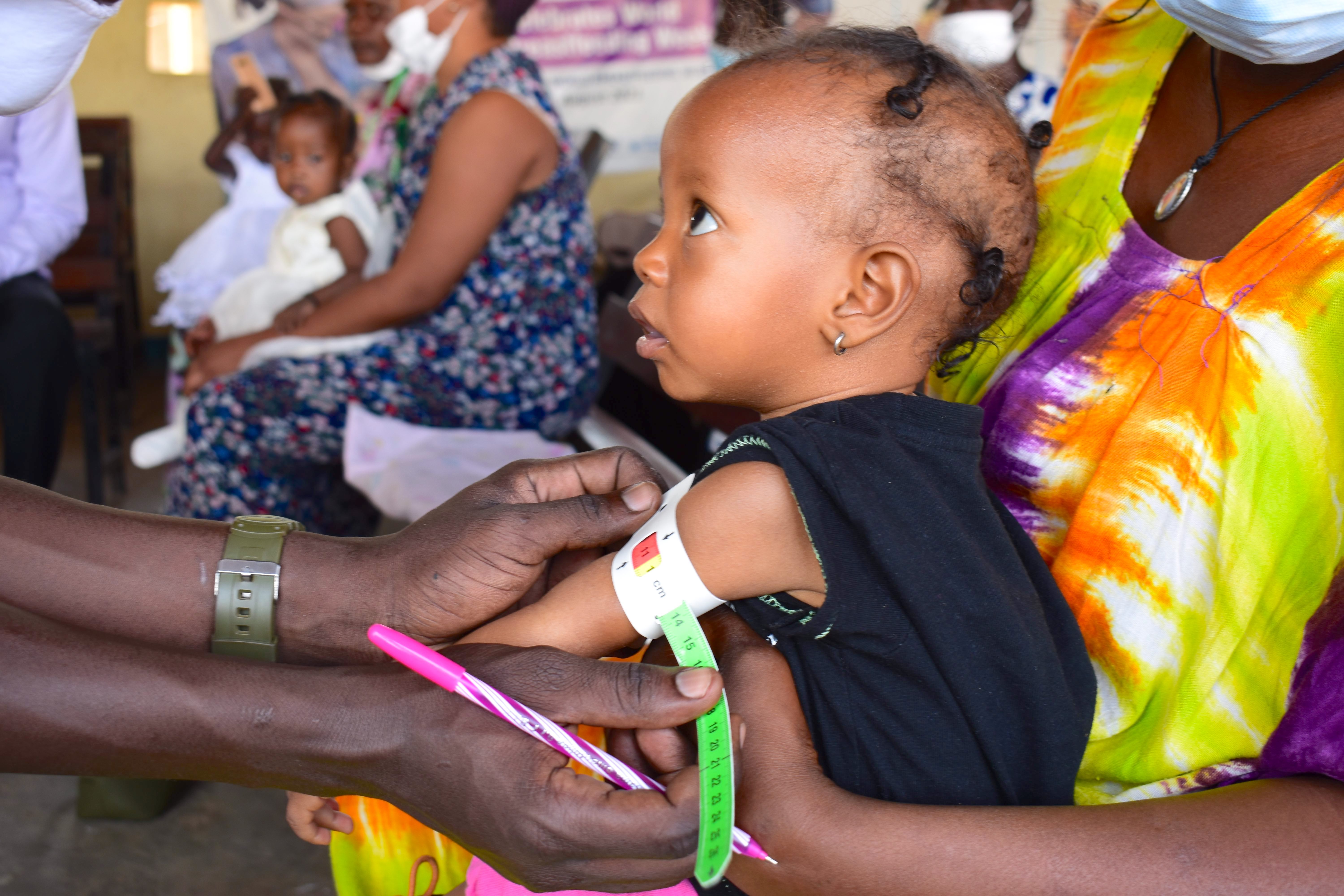 "We received medication for a week and advised to visit if her condition persisted", says Mary. Emman recovered but had no appetite and her mother forcefully fed her on wheat porridge. Her health further deteriorated.
When Mary felt all her efforts were not working, she took her daughter to a doctor who referred her to World Vision's nutrition site in Munuki.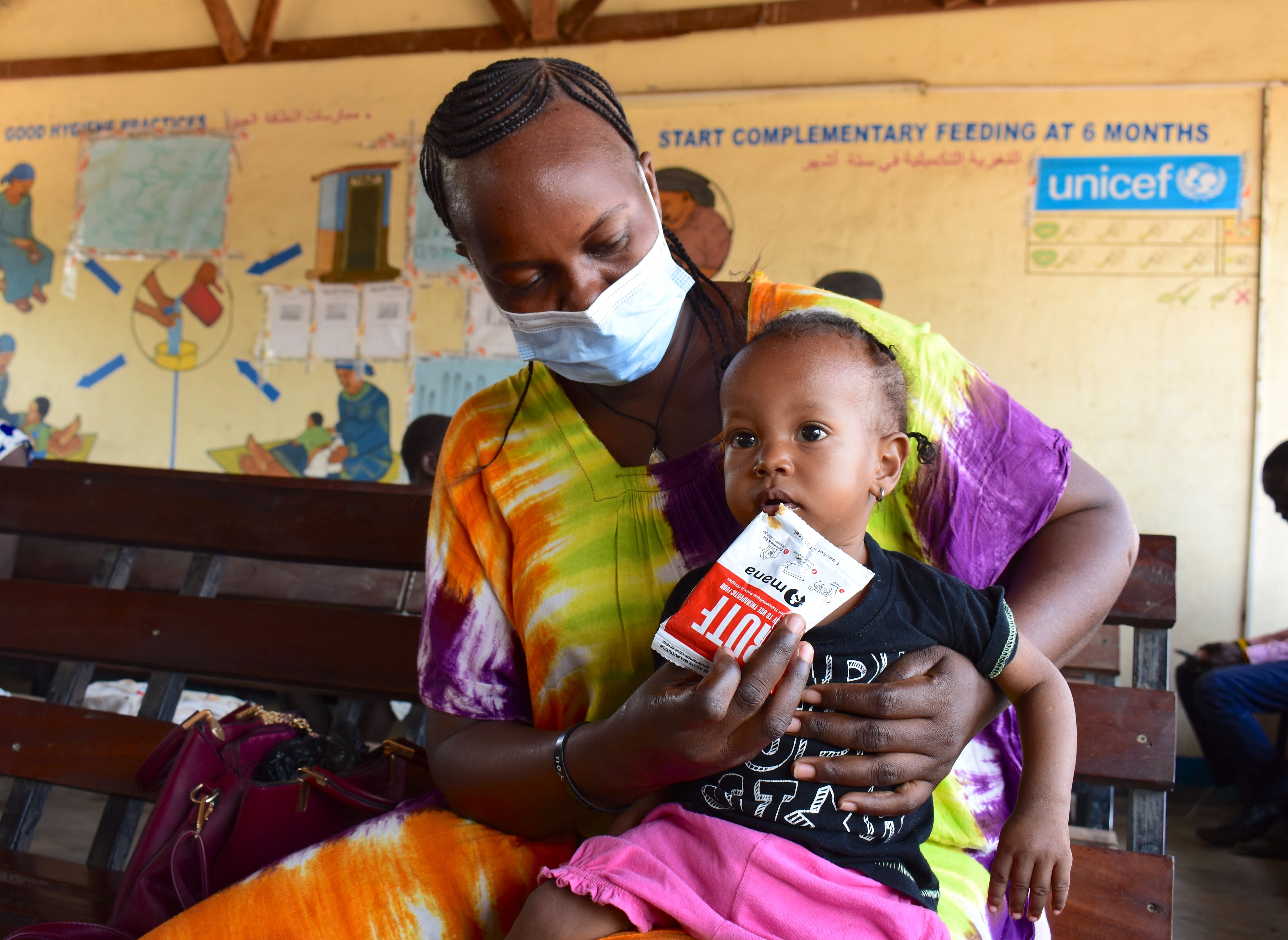 In the site, her daughter's screening found out that her mid-upper arm circumference was10.6cm during the first visit and 11.0cm in the second visit.
A UNICEF report stated that 1.4 million children in South Sudan suffered from acute malnutrition in 2021 and 300,000 more will suffer from severe acute malnutrition, with some even at risk of dying.
The RUTF is packed with energy and essential nutrients that are used for treatment of severe acute malnutrition. It can quickly help in the recovery of children.
Emman is now on her way to recovery. "Apart from the treatment and supplementary food, I was advised on how to feed Emman since she suffers from acute malnutrition", she says.
Mary realized she was not feeding her baby, even her the rest of her children, the right way. She shares, "I appreciate the support given to me by World Vision staff. Emman has improved, eats well and added some weight."
She now advises parents she meets to take their children's health seriously and seek medical assistance from a health facility and not their peers or neighbors.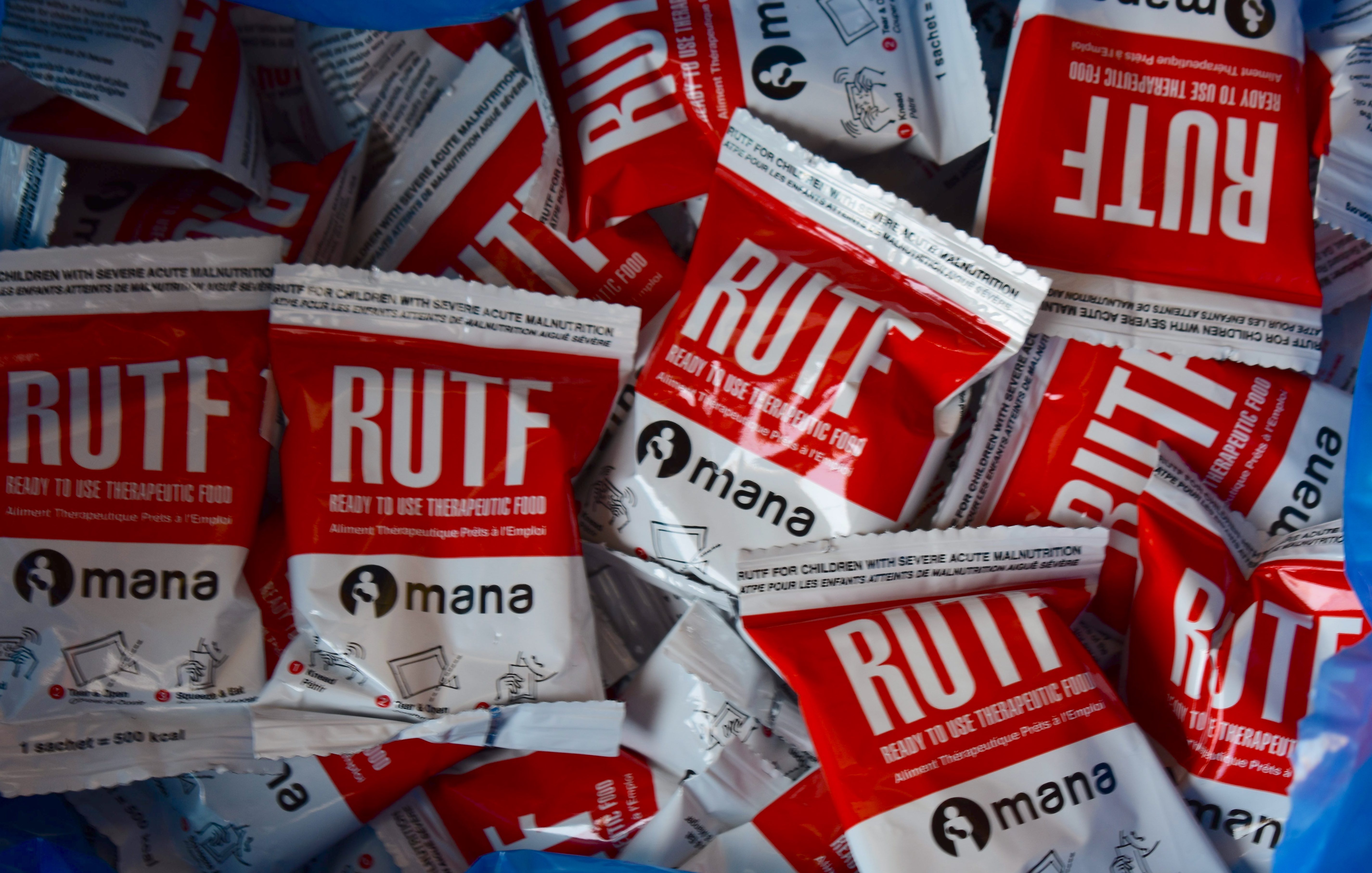 Like Mary, 26-year-old Rania also found her solution from the nutrition center in Munuki. "I see great changes in my 7-months old baby Suzan. On her third visit, her MUAC improved from11.6cm to 12.0 cm", she says.
Rania is a stay-at-home mother who depends on her husband's meager income for the needs. She said that the COVID-19 pandemic affected her family and children's wellbeing. "The food became expensive and the money my husband John earns cannot feed the whole family. I used to buy and prepare my children's food well", she laments.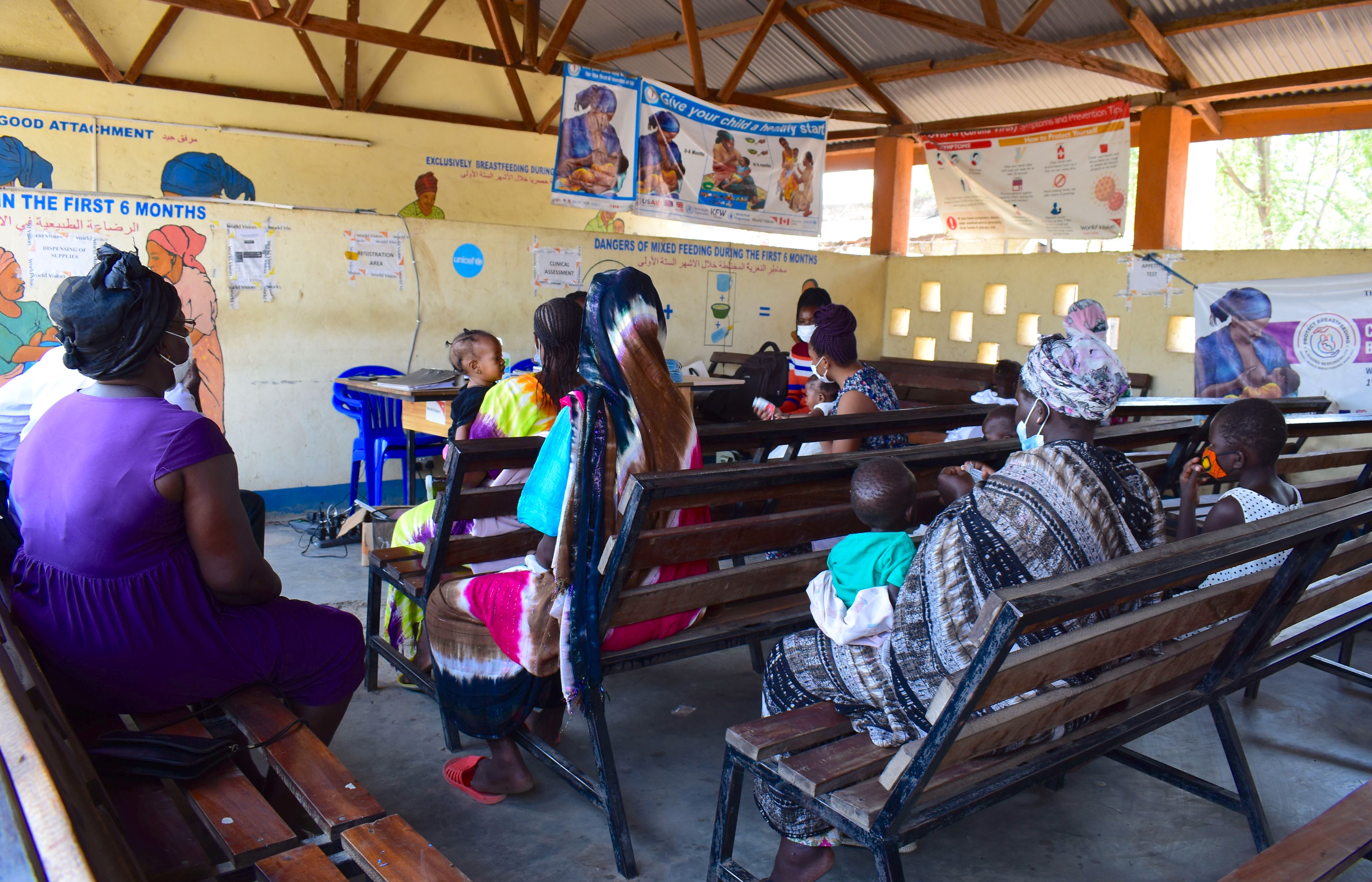 Komakech Mandela, the Juba Nutrition Manager says, "With funding from UNICEF,  a total of 2,094 children aged 6-59 months in Juba urban were admitted with severe acute malnutrition (SAM) to World Vision's Out-Patient Therapeutic Program (OTP)."
Mandela said the children were provided with Ready to Use Therapeutic Food (RUTF) and out of those admitted and treated, 85% were cured and discharged. "The RUTF is packed with energy and essential nutrients that are used for treatment of SAM. It can quickly help in the recovery of children", Mandela concludes.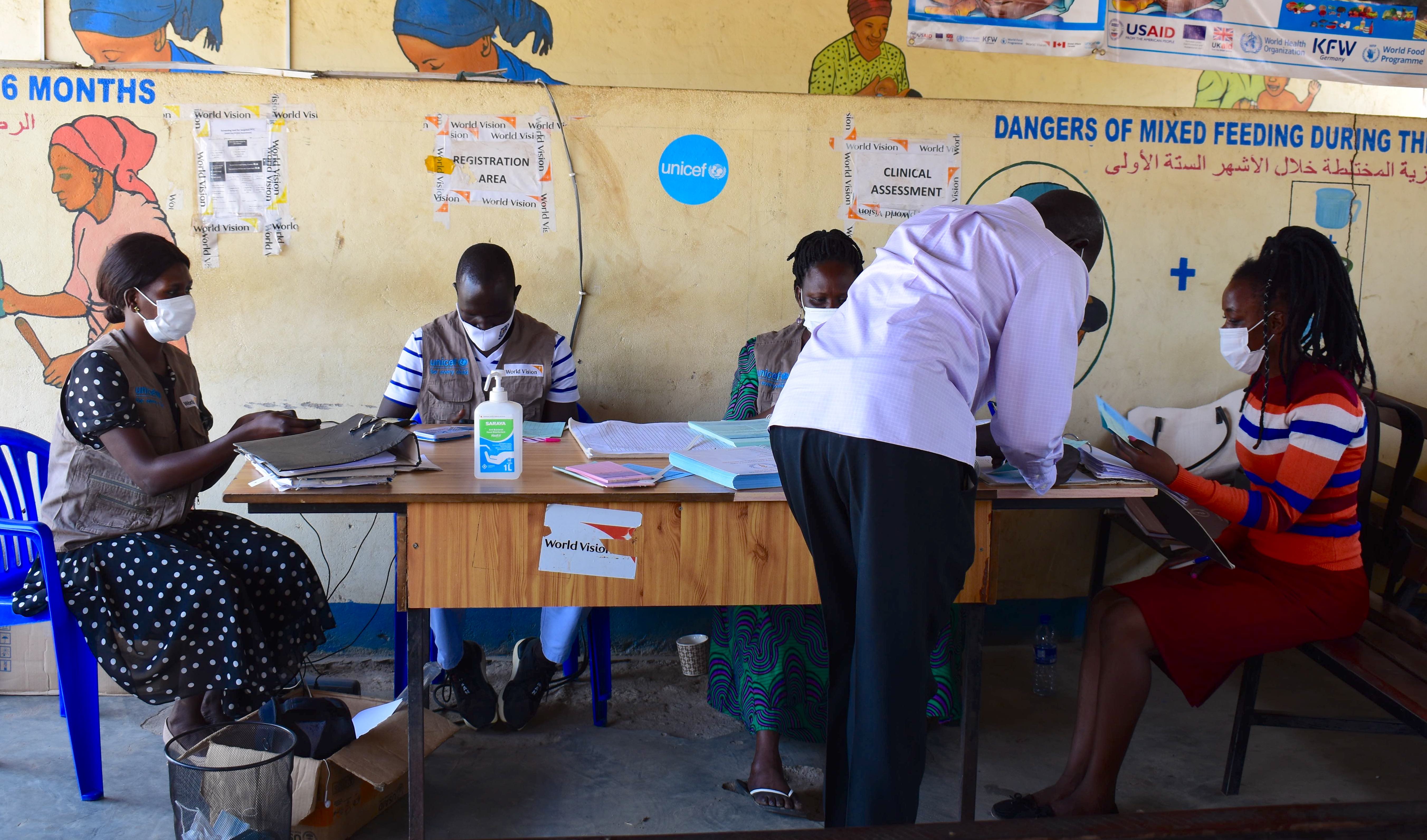 Story and photos by Jemima Tumalu, Communications Officer