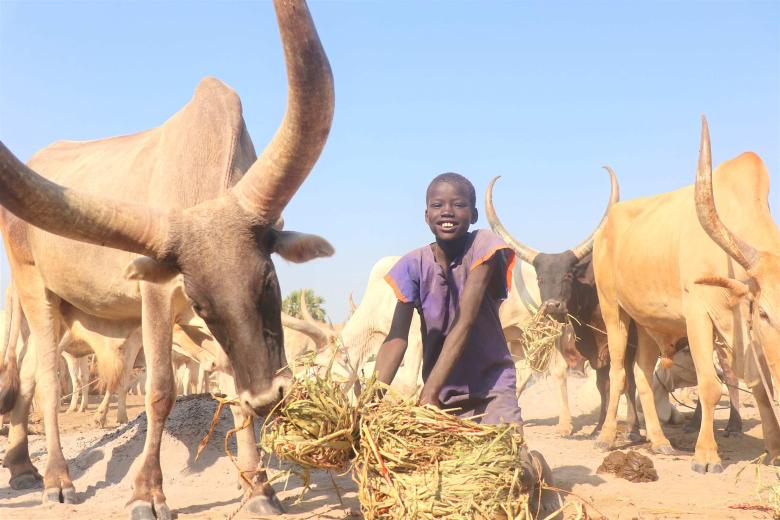 Safe grazing environment frees South Sudan's young pastoralists from danger
Friday, March 5, 2021
"As a pastoralist for many years, I was fearful when the dry season comes. We take the cattle to other villages in search of greener pastures and water and were always at risk from violent cattle raids", Tarir Mayen, 12, shares.
When he was a small boy, Tarir saw how his parents and other pastoralist families move from one place to another. He says, "I admired everything they did and the love they have for raising cattle. I hear them singing while watching their cows graze.
He adds with a smile, "They even give them beautiful names and their children were often named after the best cows. It gave me so much joy and enthusiasm." Eventually, Tarir became one and experienced his first adventure as a pastoralist at the age of eight.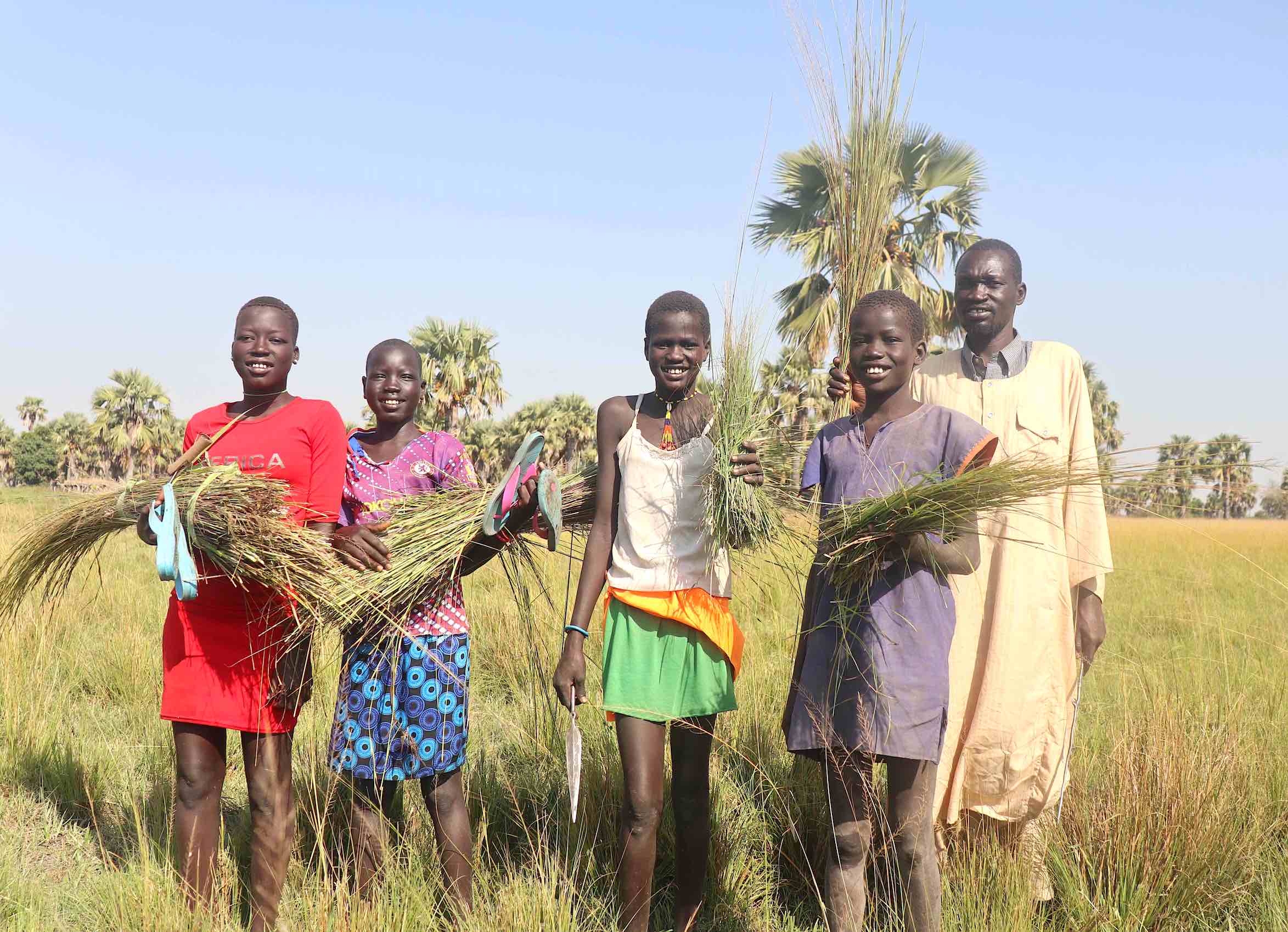 He recalls, "It was fun because I waited for this to happen for a long time. I also found out that it was a dangerous job. Young boys like me, were always at risk of being kidnapped or killed during cattle raids when thieves come to steal the cows." 
"I grew up loving who I was and learned how to lead the many cattle groups. At my age, I take care of 35-50 cows as older boys manage up to 100 cows. I prepare them for long journeys where they can graze and drink water", he shares.
Tarir said that in South Sudanese culture, taking care of large numbers of cattle include finding the best pasture and ensuring that the animals are safe and healthy.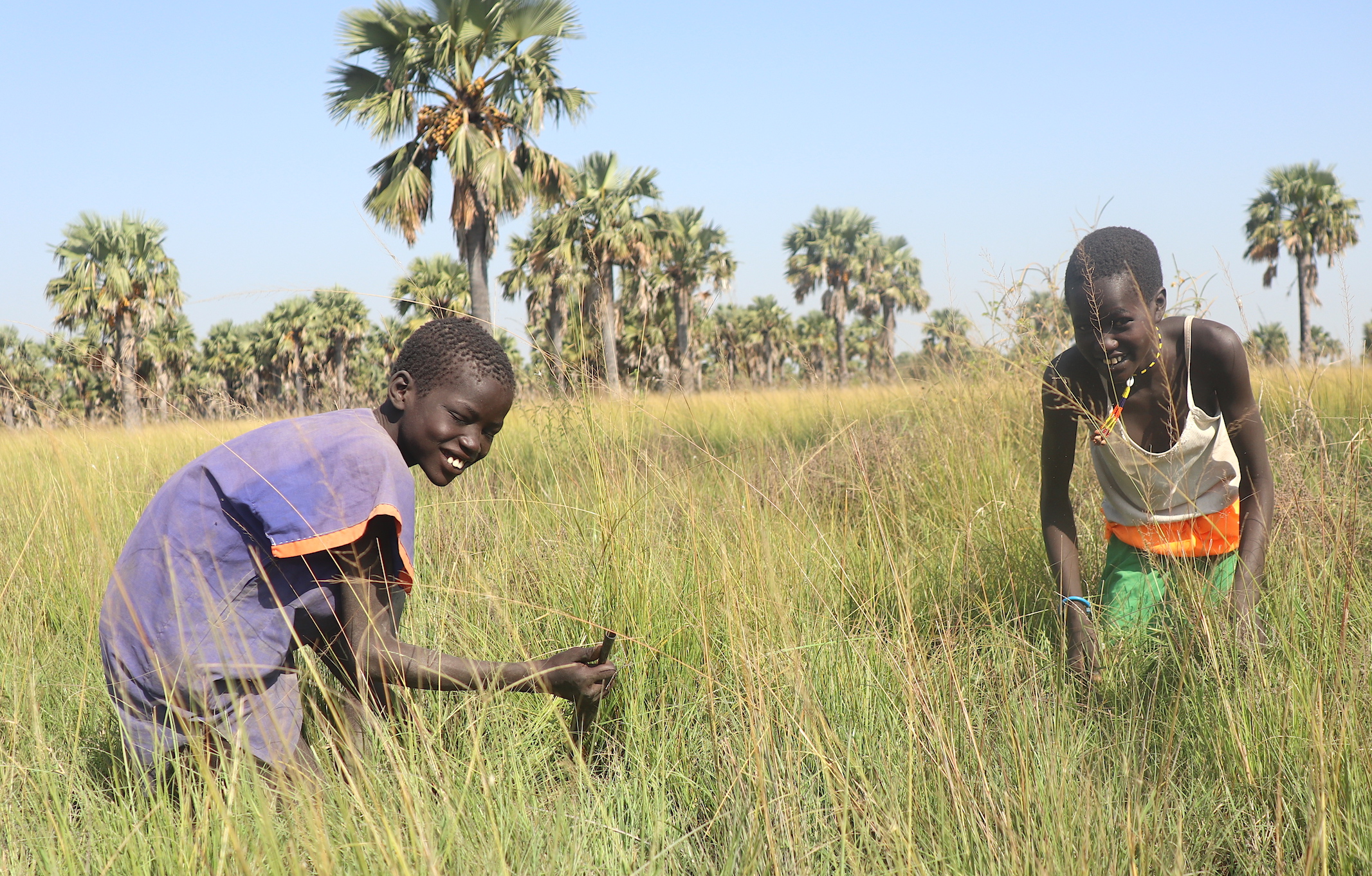 "Who would not want to be praised as the best pastoralist and looked up to as a role model by other boys?" he asks with pride.
In July 2019, the governors from Wau, Tonj, and Gogrial Counties, with support from United Mission in South Sudan (UNMISS) and other peacebuilding actors held a Tri-State Peace and Reconciliation Conference aimed at ending clashes between the pastoralists and farmers in Western Bahr El Gahzal State.
It is important to enhance. the capacity of livestock keepers because it contributes to reducing early cattle migration, and eventually reduce cattle-related violence.
In partnership with the Food and Agriculture Organization (FAO), through the Reconciliation, Stabilization, and Resilience Trust Fund (RSRTF) Project, World Vision supported the implementation of some of the resolutions and helped train 100 pastoralists.
The training included fodder production using locally available resources, rangeland mapping, and migration routes in and across the counties, helping build the capacity of agro-pastoralists by establishing community-owned dry season grazing reserves, conserve locally available feed resources, and utilize improved forage crops.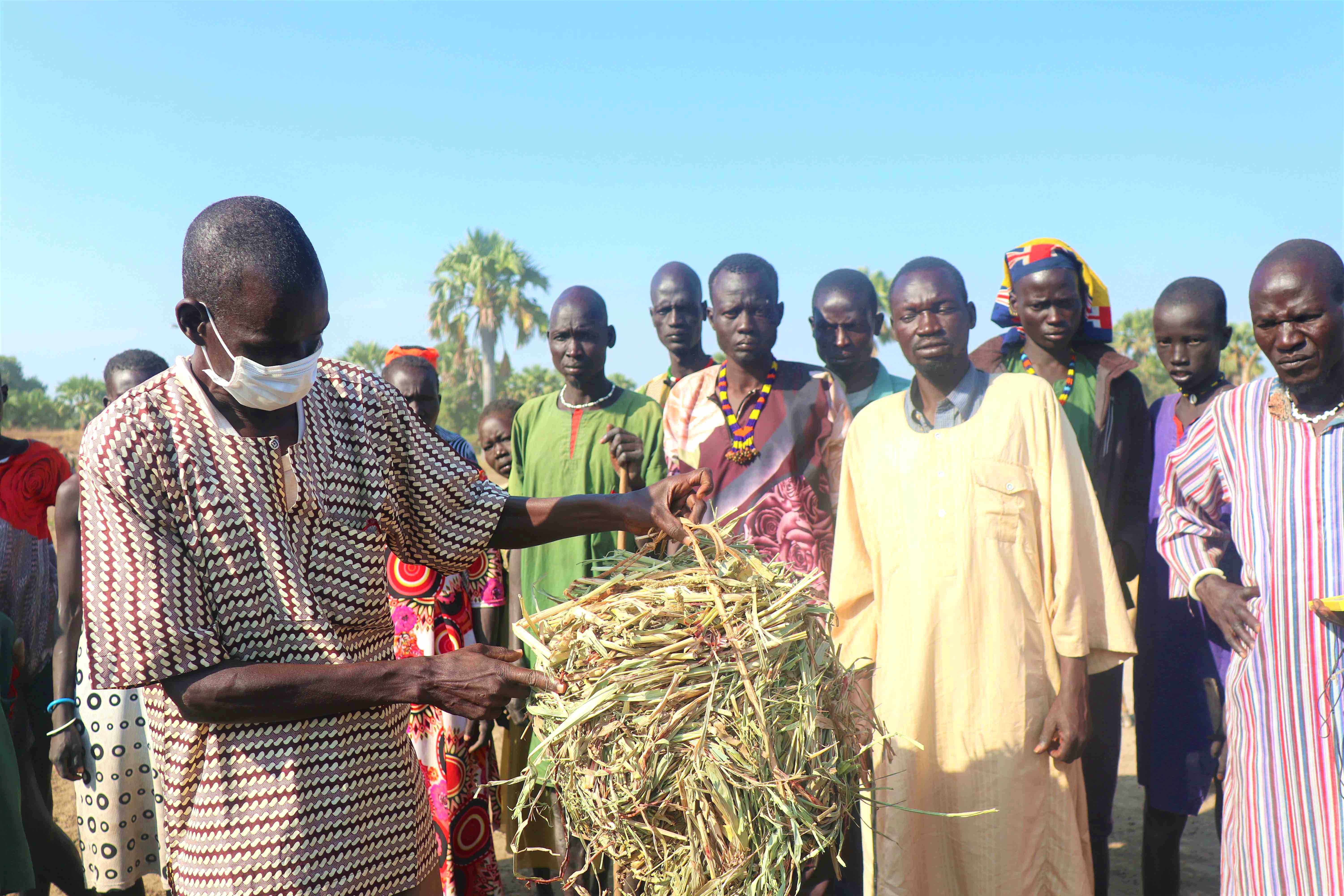 "The first week I practiced the fodder system, I realized that the long distances were not necessary anymore since all the cattle were well-fed. The best part is the safety and security that comes with being in one place", says Tarir.
"My sisters help me and my father with getting grass and water. The work during the dry season has changed for us in Tonj South because of this new way of doing things", he adds.
Maria Deng Ngor, RSRTF Project Coordinator says, "It is important to enhance. the capacity of livestock keepers because it contributes to reducing early cattle migration, and eventually reduce cattle-related violence."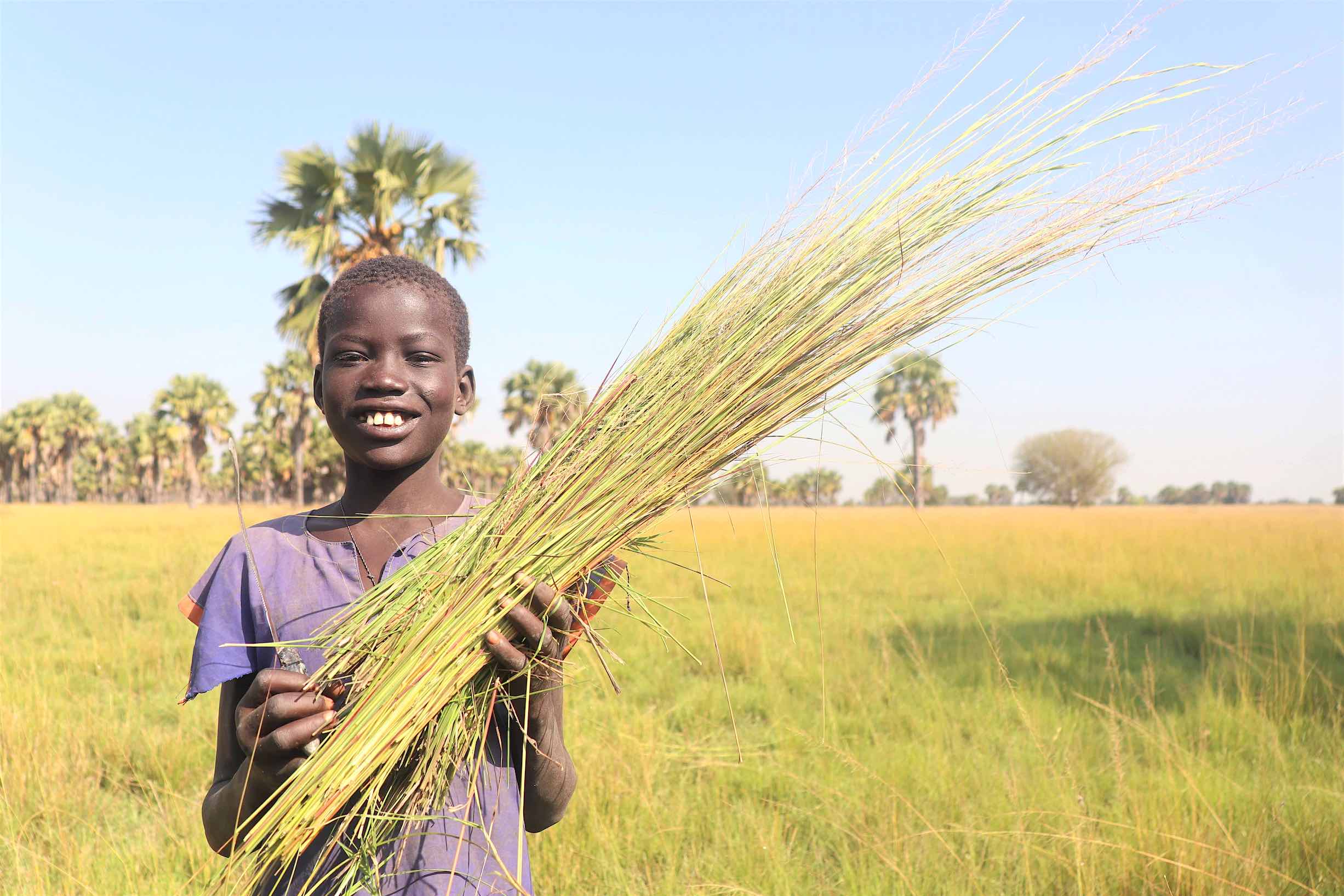 Story and photos by Scovia Faida Charles Duku, Communications Coordinator