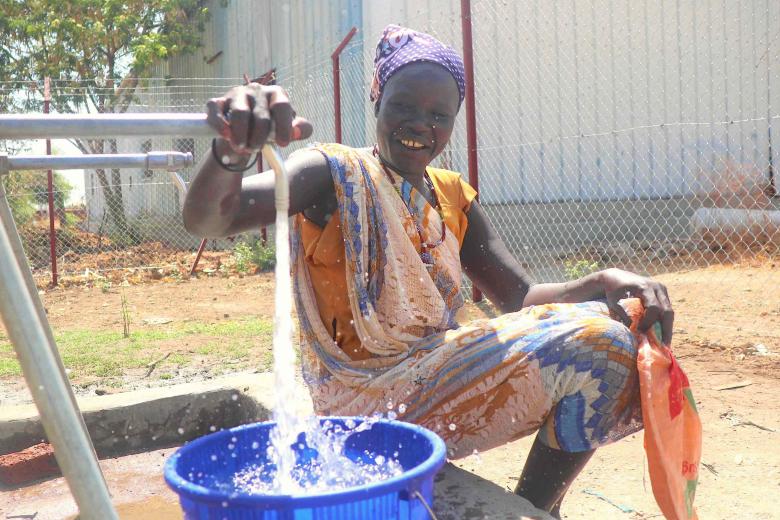 Solar-power boosts clean water supply for over 25,000 people in South Sudan
Saturday, May 15, 2021
"It is always the women who suffer from lack of water. We take care of everything especially the children when they are sick of waterborne diseases such as diarrhea. But now we are excited to have clean water in our community", says Nyanyok Majok, 35-year-old mother of seven.
As soon as the sun starts to set at 4:00 pm, mothers rush from the market to go and fetch water from World Vision's water points. Life has become easier for Nyanyok and other mothers tasked at hauling for their family's water needs.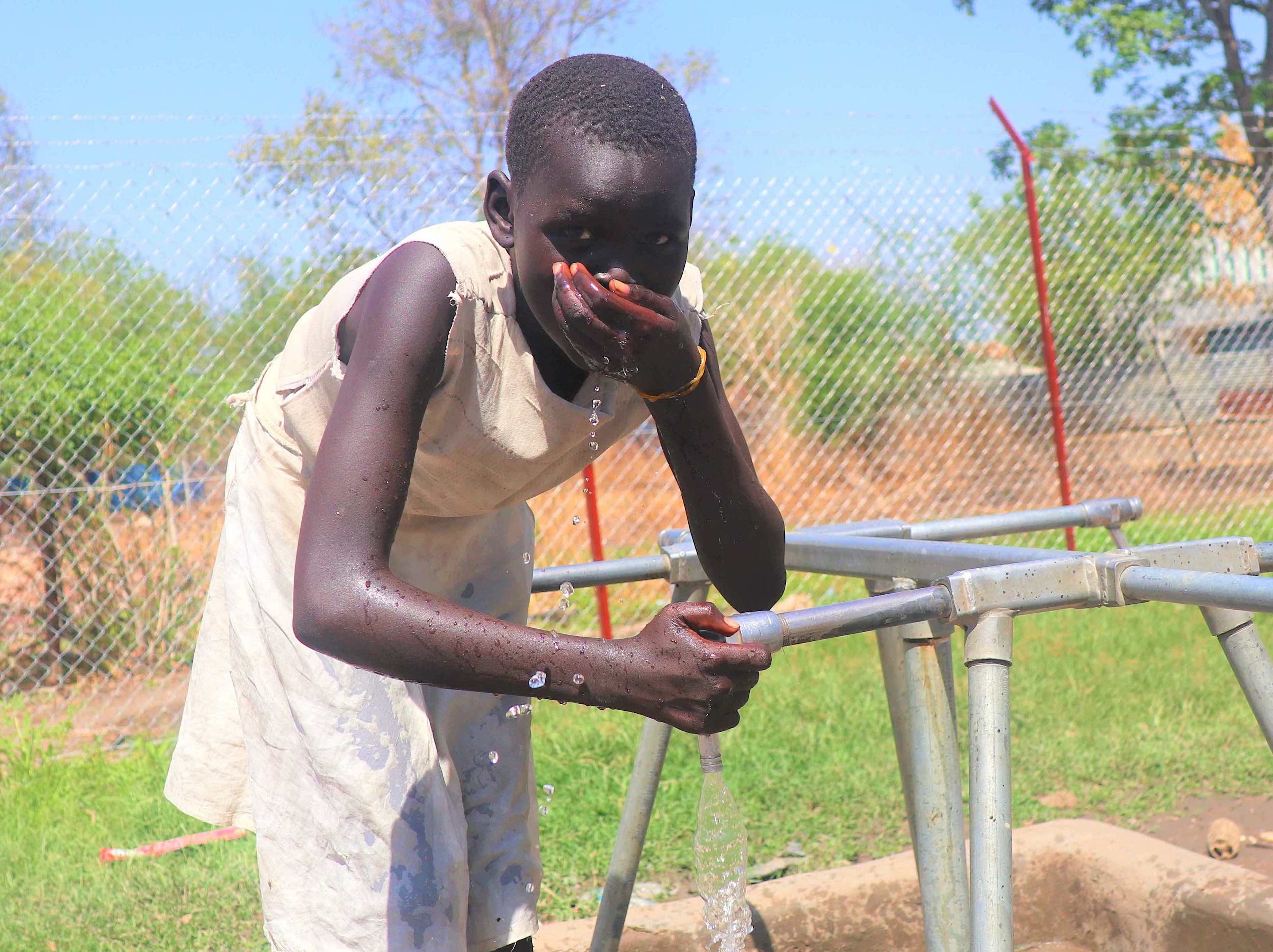 "When the schools closed, I help my mother. We used to walk for 30 minutes to fetch one jerri can of water which is not enough for everybody. With the water supply close by and available any time, we can go when we need it", shares Nyinkank Kasara, 11. 
With support from UNICEF, World Vision initiated a solar water plant in March 2020 to upgrade the surface water treatment plant (SWAT) system. It previously serves 40,000 litres for 4,666 people per day but has now increased its supply to 504,000 litres per day expanding to 25,000 people.
The increased capacity of the water treatment  and 3.6 kilometre pipeline network is able to supply water to five new communal water points currently operating in East, South, and Central Payams of Malakal County.
Watch: Future leader aims to put clean water as a priority for South Sudan
Each person now gets at least 20 litres of clean water per day in Central Malakal County. The improved water supply started in February 2021 when the solar-powered plant boosted the existing SWAT system.
According to Isaiah Sei, World Vision's WASH Project Manager, "We have situated four water points currently operating in East, South, and Central Payams of Malakal County. As people move back to their homes from where they fled for safety, the need will keep increasing and should be addressed, hence this project", he explains.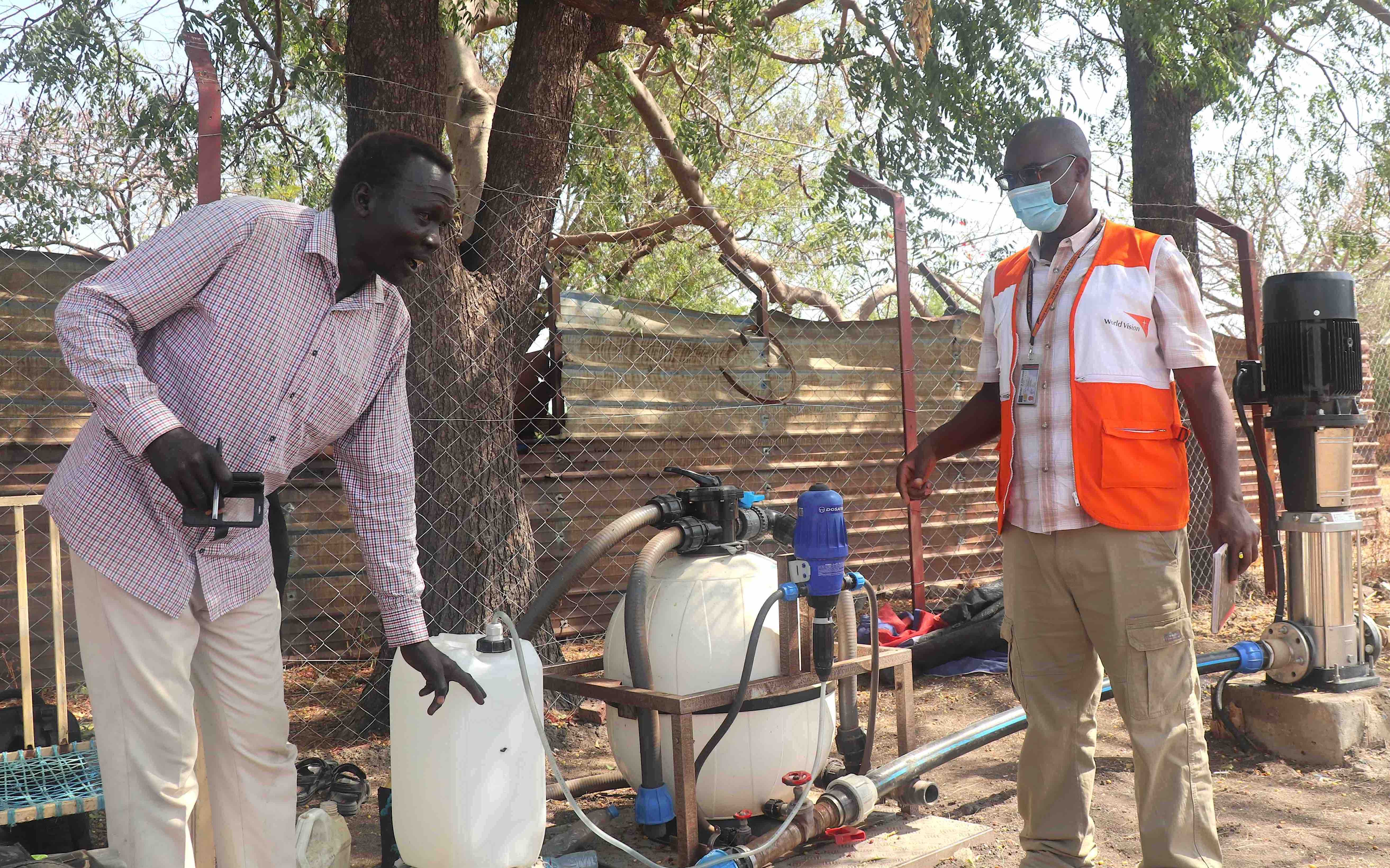 Sei adds, "The upgrading of Nile Palace SWAT system into a mini-treatment plant was completed in March 2020.The long-term plan is to handover this project to the Ministry of Housing, Lands and Public Utility who will take over the daily operation and maintenance, paying the operators through collecting revenues."
Nyinkank adds, "My mother always said that when there. are improved services, people who left will return. I believe I will see my friends again soon. I am excited to share about the water in the community. We will not be late to school anymore because the water supply is nearby."
"I am confident that this project will help address the increasing demand for clean water in Malakal's growing population due to the returness", explains Sei.
Watch: Happiness is drinking clean water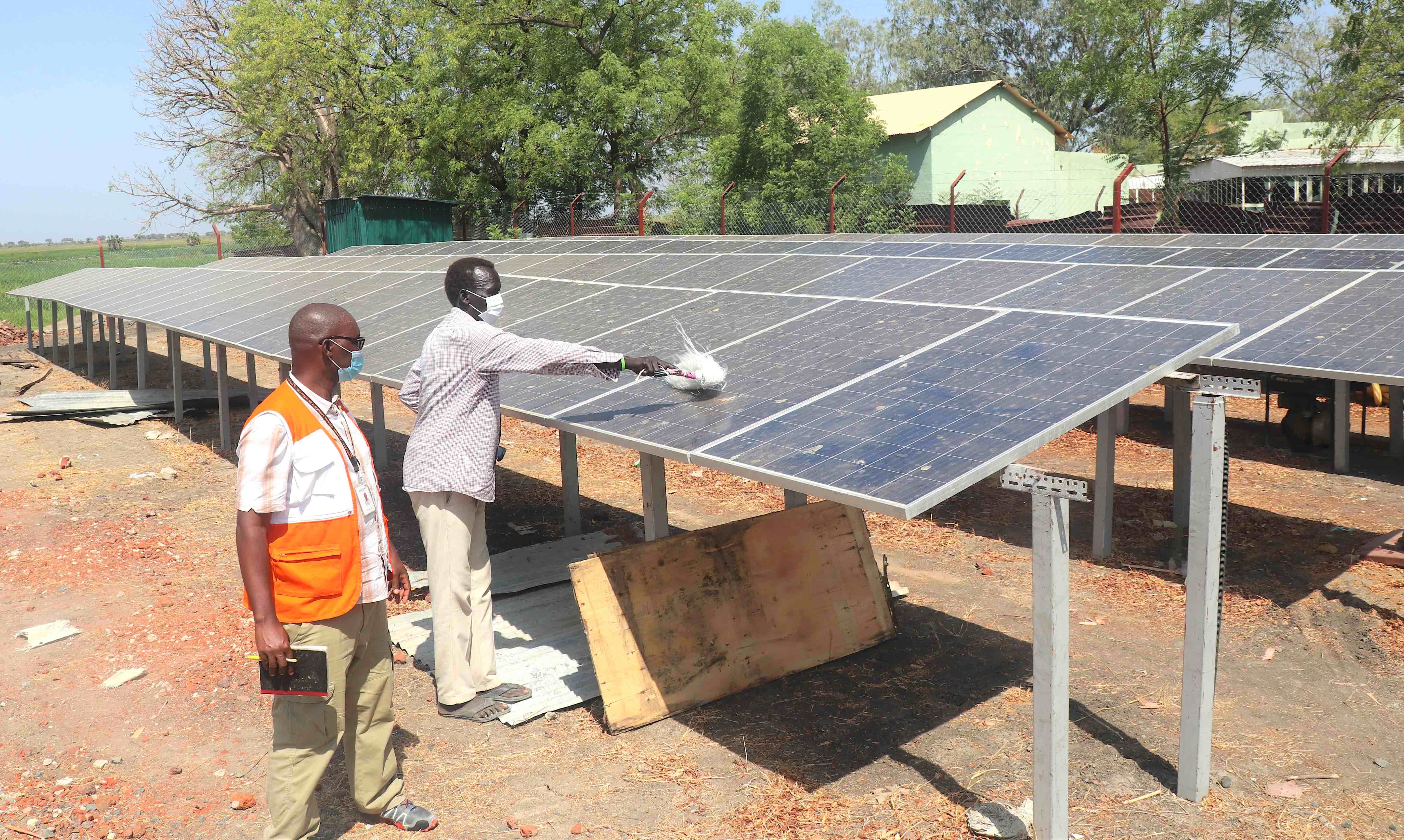 Michael Malow Chol, 48 years old and a father of seven is one of World Vision's water operators in Malakal since 2016. He says, "My family has benefited from clean and safe water supplied across Malakal by World Vision. I got trained on water system operation, treatment, and minor repairs."
"World Vision not only supplies us with clean water that has improved health and sanitation in our communities, but also created job opportunities for us to be able to provide for our family", shares Malow. Two water operators and two security guards were working with water management committee members for the daily operations of the treatment plant.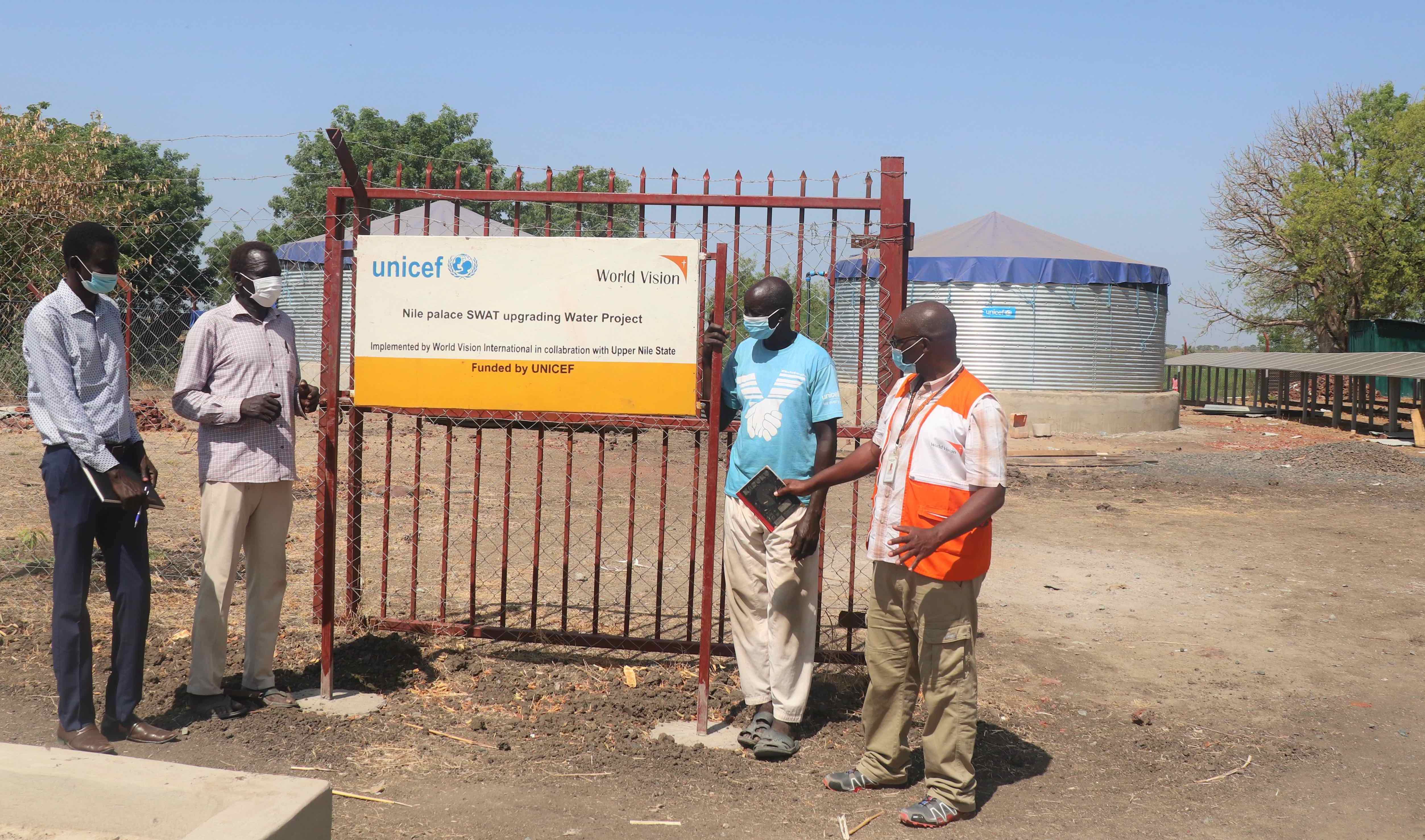 The solar-powered water system has been found most appropriate for this project being a renewable energy with minimum environmental pollution. Sei further explained that it has considerably reduced the operational costs after it eliminated the use of a diesel generator. Upper Nile State's strong and abundant solar intensity that extends on long hours boosts the project's capacity.
Main Photo: Nyanyok getting her family's supply of water and other household needs.
Story and photos by Scovia Faida Charles Duku, Communications Coordinator with inputs from Isaiah Sei, WASH Project Manager.