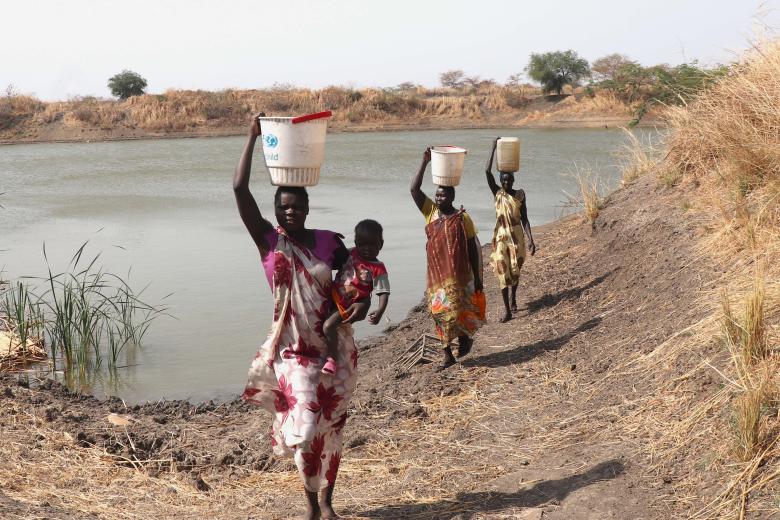 South Sudan: Building a relationship with water, one haffir at a time
Tuesday, March 21, 2023
Access to clean and safe water is vital to our survival. However, water needs to be sustainably managed to ensure its availability, which is more challenging than it sounds. We are called to accelerate change to solve the water and sanitation crisis this World Water Day.  In South Sudan, 59% of the population does not have access to safe water.  Here is the story of Nyathak Choul, a 20-year-old mother and an internally displaced person who laments about losing a child because of unclean water but continues to hold on to hope as access to clean water is now within reach.
Shirka-ayat village is 10km away from Malakal Town. For the longest time, people in Shirika-ayat drank from a small earth dam or haffir, a man-made water catchment basin that acts as a reservoir for runoff rainwater during the rainy season. It is meant to make water available during the dry season for different purposes. While the haffir in Shirka-ayat provides readily available water to the people, it poses several hazards, particularly to health and safety.
During the dry season, the water from the haffir turns muddy and dirty since it is stagnant. During the rainy season, on the other hand, it often exceeds its capacity and overflows to nearby villages, causing floods. It also becomes the breeding ground for mosquitoes and reptiles that threaten the health and safety of the community.
Twenty-year-old mother Nyathak Choul trekked for days from Lanken, a village of Nyirol County of Jonglei State, about a 4-5 day walk from Lanken to Malakal, fleeing conflict and settled in Shirika-ayat for about two years now.  She is among the thousands of internally displaced people (IDPs) who continually seek refuge in Malakal and different parts of the Upper Nile region because of recurring conflict.
Nyathak narrates, "It was dry season when we were displaced due to conflict caused by cattle raiding. Arriving in a new place, we had no idea what awaited us. The water we fetched and drank daily from haffir was brown and muddy. We did not have a choice. It was our only option which got my daughter Nyakuac sick of diarrhea."
"For the first two months, I walked every day for two hours to Malakal town for my child Nyakuac to receive treatment. However, the treatment took a while because we continued to drink the same water, and worse still, mosquitoes were too many during the rainy season, which caused her malaria coupled with cold from the floods," she adds.
In 2022, World Vision and the State Ministry of housing, lands, and public utilities assessed the water needs of Shirika-ayat, including the haffir's condition. As a result, World Vision upgraded it by excavating inlets to open the waterways and constructing a chain-link fence around it.  In addition, World Vision also installed a solar-powered mini water treatment plant to treat the water, making it safe for cooking and drinking. To extend the water points nearer to the people, a long pipe of about 500m was constructed. 
After the upgrade, World Vision also installed a water point by the roadside to support the children and families to access clean and safe water and protect children from falling into the haffir and from the danger of reptile attacks.
Nyathak happily expressed, "It used to be hard fetching water from the haffir, especially when it rains. When it is full, there are risks for children to drown and be attacked by wild animals. But now I feel safe sending my younger siblings because the water point is nearby and safe for them to go.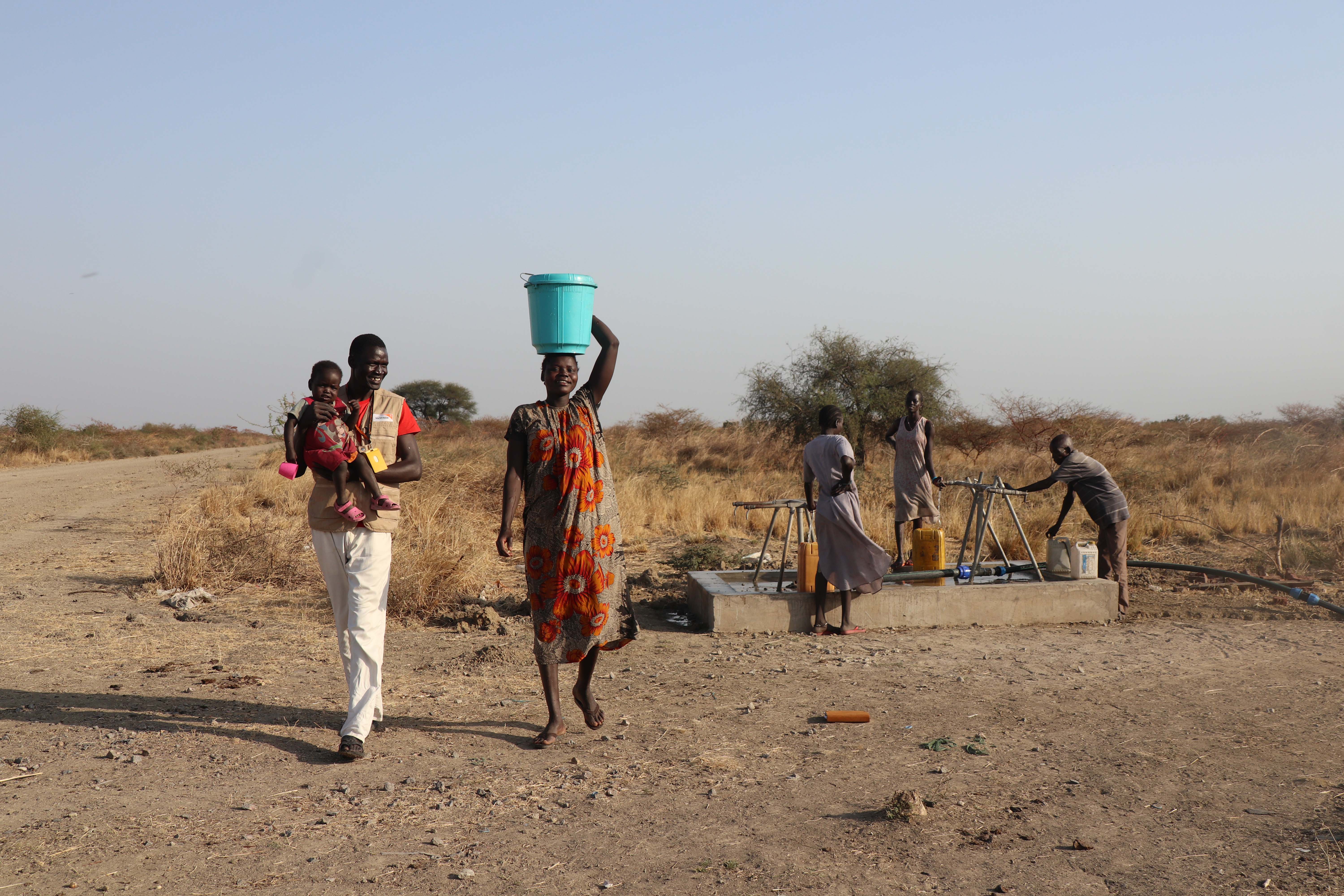 She says, "I believe with the installation of clean water, the rampant cases of waterborne diseases will stop."  She thanks World Vision and says, "Clean water helps a lot, and we realized its importance for our children's health. Indeed, water is life", she concludes.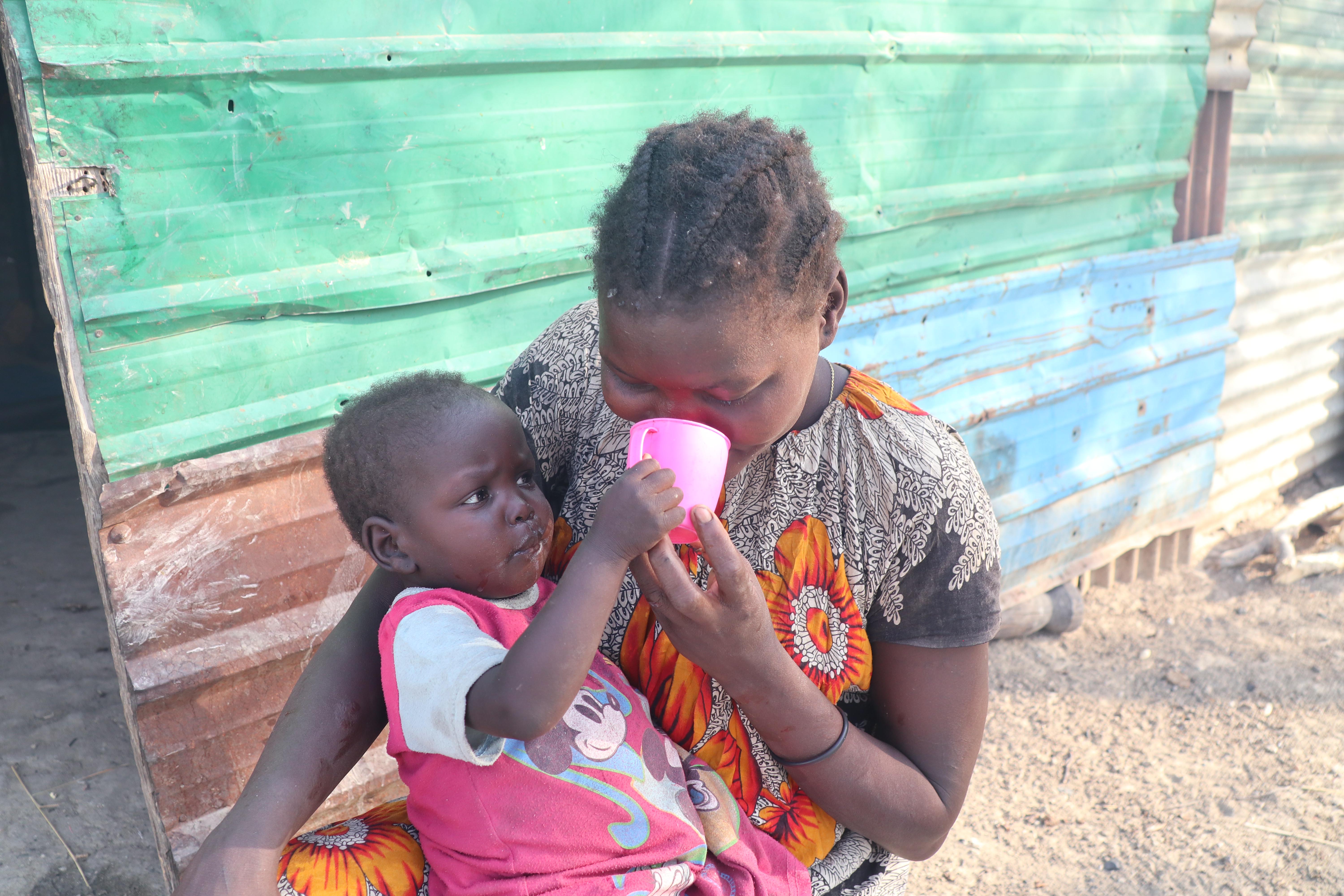 Bol Malek Deng, deputy director for water and sanitation from the State Ministry of housing, lands, and public utilities, shares, "Shirka-ayat is a remote area and was a temporary stay area too due to lack of clean and safe water, but through the upgrading of the haffir, the place has become a permanent area to both host (communities) and IDPs."
Bol adds, "The partnership with World Vision is progress. The water projects are successful and useful in developing the communities in Upper Nile."
The water system serves about 500-700 people, including those traveling from Malakal to other communities in Upper Nile.
Story and photos by Scovia Faida Charles, World Vision South Sudan Communications Coordinator