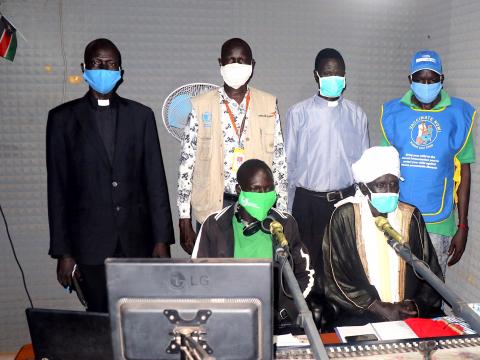 South Sudan faith leaders: Peace and united efforts are vital to stop the COVID-19 pandemic
Tuesday, December 15, 2020
"COVID-19 has hindered the progress of many things in South Sudan. But the pandemic can be only be addressed well if there is peace not only in the country but also in our hearts", says Sheik Mohammed Kon Ajak of the Kuajok Mosque.
World Vision works with faith leaders in different parts of the country to raise awareness on issues affecting the communities, including the pandemic. In Warrap State, 24 faith leaders from 16 denominations support World Vision's campaign through door-to-door visits, radio talk shows, and during church services. 
During the radio program on September 19 in Kuajok the faith leaders discussed "Living our Christian faith and calling with boldness and humility" as they reflected on current challenges faced by the faith communities. Sheik Mohammed said it will take peaceful communities to win the fight against COVID-19.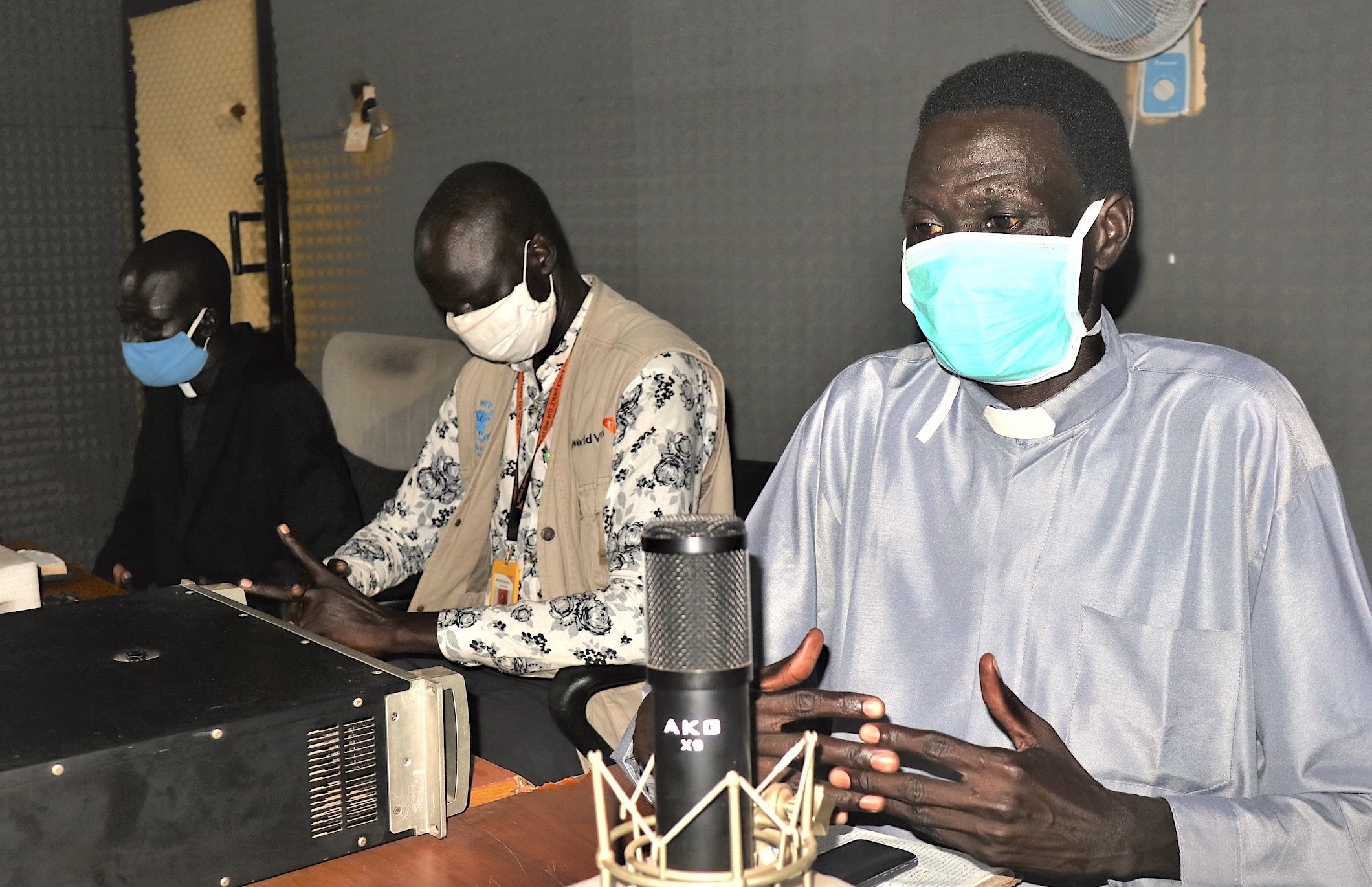 Sheik Mohammed says, "Inner peace takes away fear and worries. With peace and unity, the preventive measures will be implemented smoothly and thus, prevent the spread of the coronavirus. It is our task as faith leaders to alert our people and educate them about the virus and its impact."
World Vision's faith and development activities actively involve faith leaders, recognizing their influence and commitment, in initiatives that improve the wellbeing of children and communities in South Sudan. This partnership has contributed greatly for World Vision to reach over a million people in its humanitarian initiatives in the country.
With peace and unity, the preventive measures will be implemented smoothly and thus, prevent the spread of the coronavirus.
Another faith leader, Clement Deng Kuch from Episcopal Church of South Sudan shares, " The coronavirus can infect any Christian or Muslim. It affects everyone regardless of their faith or tribe. Faith leaders must support everyone and do their share in reaching out to the communities with messages of peace as well as COVID-19."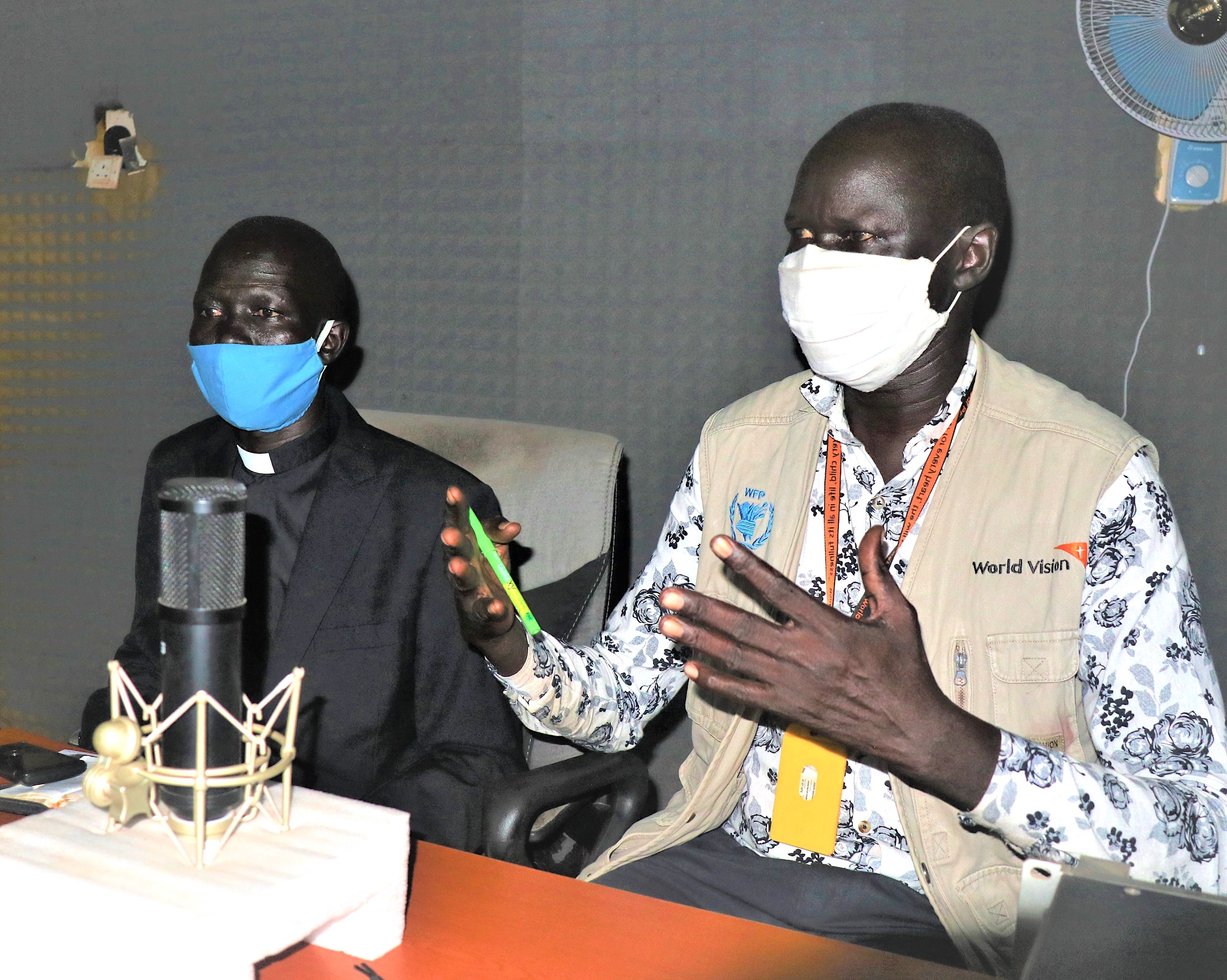 The radio talk show ended by Deacon Clement quoting the book of Ezekiel 33:7, "We faith leaders are watchmen of the people of Israelites; so hear the word I speak and give them a warning from me."
Joseph Makuac Beck, World Vision's Faith and Development Assistant in Warrap says, "The engagement of faith leaders foster hope among affected communities and deepen our partnerships with churches. They acting as connectors, help mobilize people and spread the word of peace."
The weekly radio program in 99.9 Kuajok FM focus on peacebuilding and co-existence as well as awareness in many issues affecting the communities. The joint efforts has resulted to reaching out to an estimated 3,884 people in different communities of Warrap State.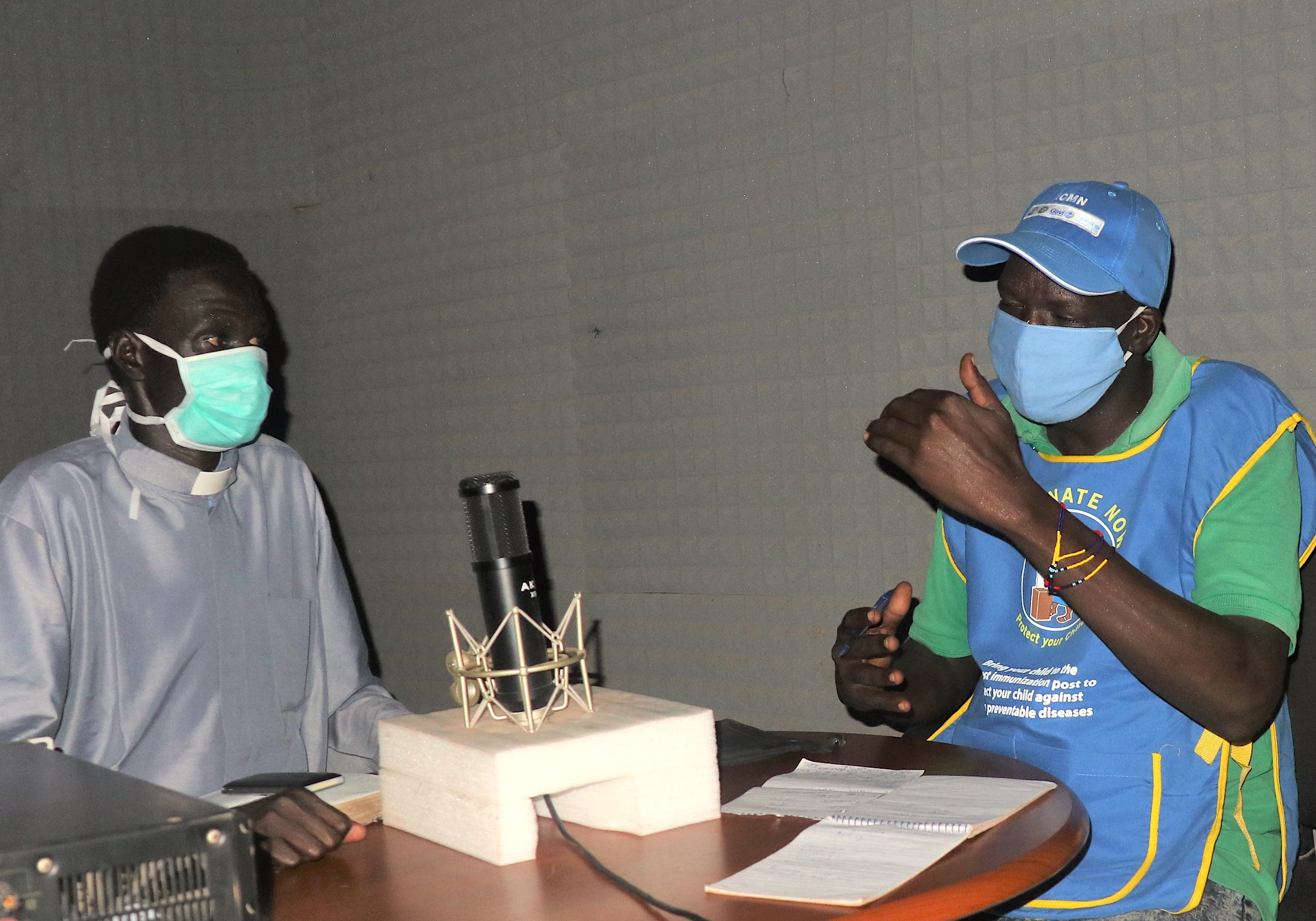 Story and photos by Jemima Tumalu, Communications Officer