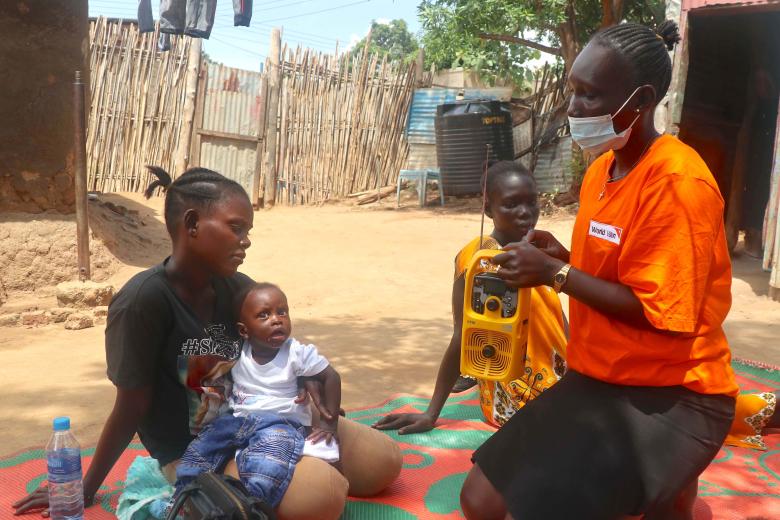 South Sudan mothers breastfeeding campaign spreads to 5,600 caregivers
Thursday, August 5, 2021
"A hungry mother can breastfeed but since supply is not enough, the child still suffers of malnutrition," shares Mary, 16-year-old mother of one.
Thousands of mothers in Juba, South Sudan's capital, are besieged with fear and sadness as they face the COVID-19 pandemic, and now the deepening hunger crisis threatening over eight million people in the country, many of them vulnerable children.
"I got married and become a young mother after the schools were closed due to COVID-19," says Mary. She added that her husband is slightly older than her and a student as well.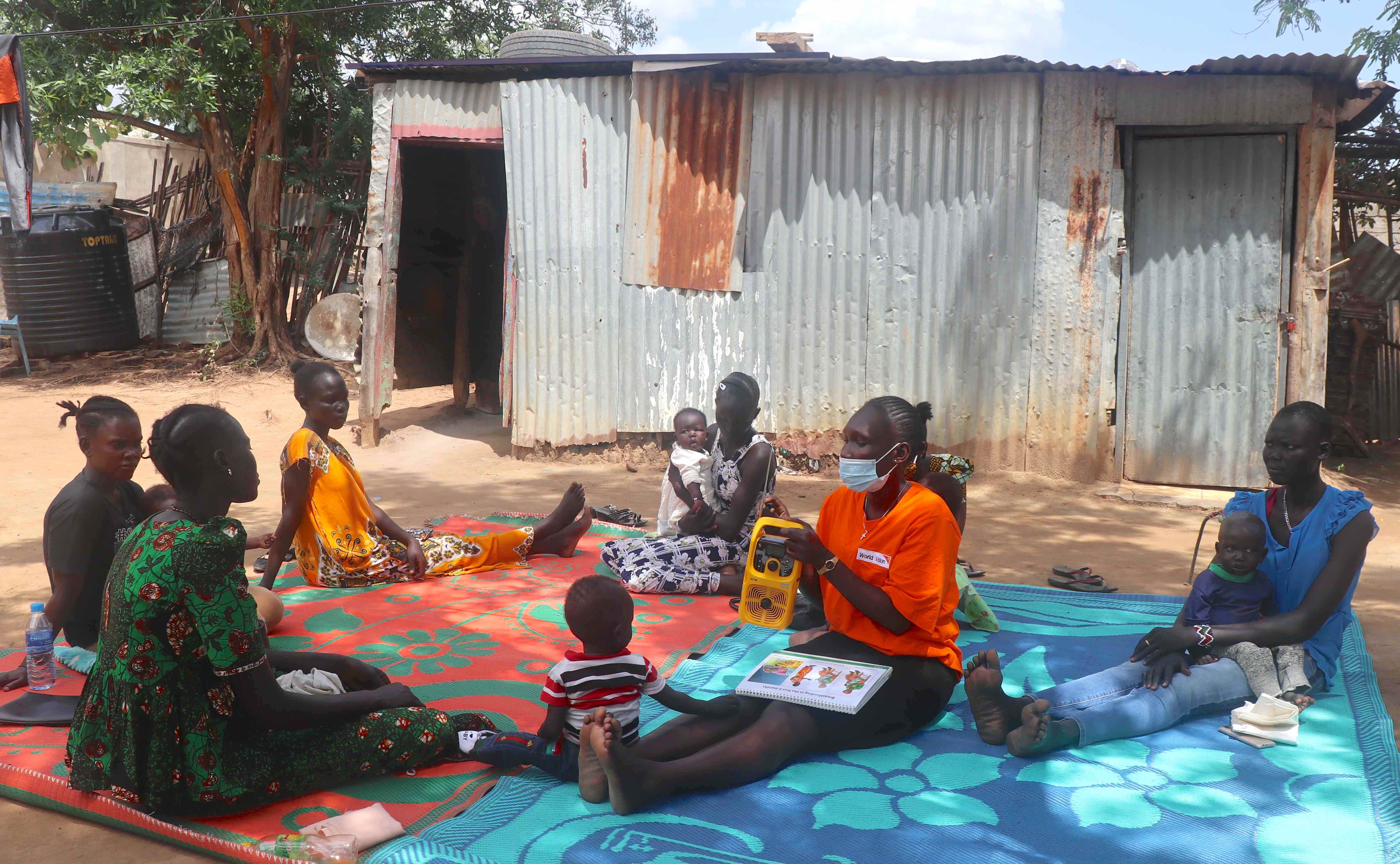 Mary adds, "We both depend on his parents for all our needs. With the current situation, life is tough as a mother. My 3-months old baby sometimes has to endure one day without taking milk because my breast cannot produce any."
With support from World Food Programme (WFP) and UNICEF, World Vision's Juba Urban nutrition programme utilises the mother-to-mother support groups sharing recorded radio messages on exclusive breastfeeding and other practices vital for maternal infant young child nutrition.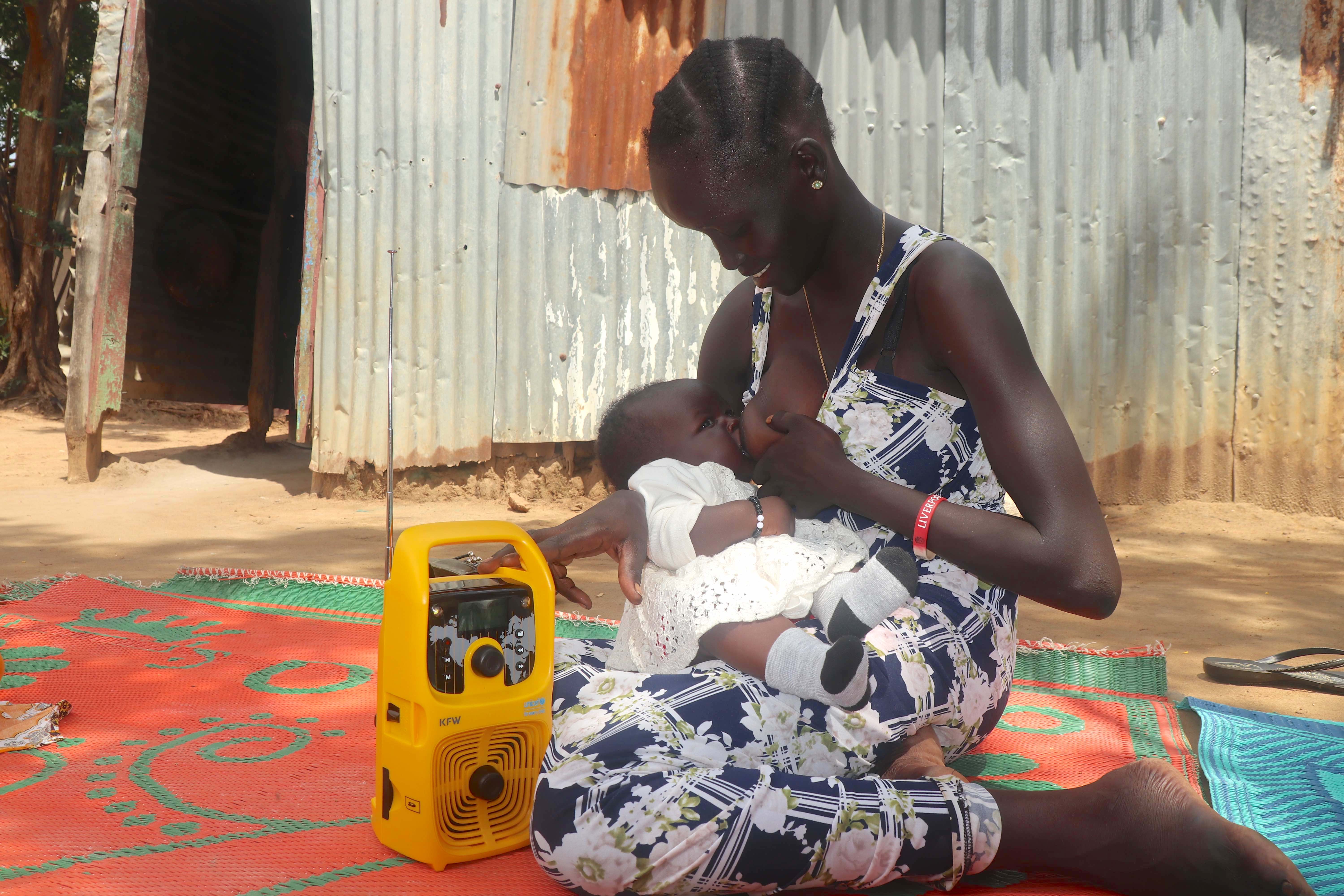 UNICEF provided the radios with pre-recorded messages on breastfeeding. The mother support groups were oriented on how to guide the focused-group sessions targeting a group of 10-15 caregivers.
After mothers have listened, the facilitator guides the discussion, collects feedback and ensure that caregivers have understood the messages while identifying the gaps in the community. 
Many breastfeeding mothers lost livelihoods making them unable to provide their children the recommended nutritious foods to complement breastfeeding. In most homes, people including children under-5, have one meal a day.
"We are grateful for the mothers visiting us at home giving us health education and hope. But as long as the hunger crisis continues, our children will still be at risk of acute malnutrition," Mary sadly shares.
Komakech Ronald Mandela, World Vision's Juba Urban Nutrition Manager shares, "In Juba, World Vision in partnership with the State Ministry of Health of Central Equatoria State, UNICEF and WFP works with a team of 15 mother-to-mother groups and 135 community nutrition volunteers to campaign in the communities."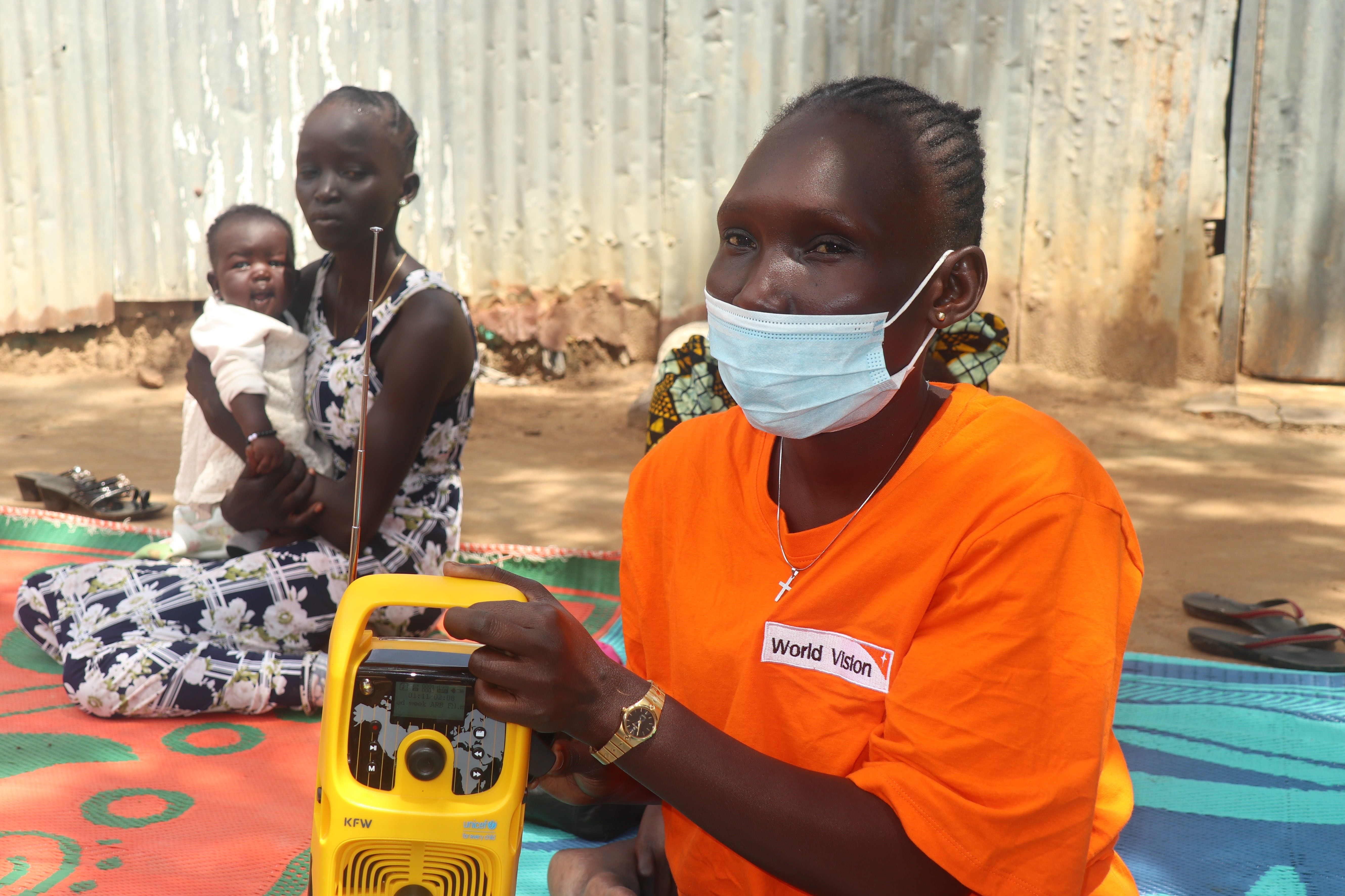 "Every day, World Vision's team are able to reach out to 462 caregivers of children 6-59 months old with both individual and group counselling sessions", Mandela adds. On Breastfeeding Week 2021, World Vision's team targets to 5,600 caregivers of children.
"This home-to-home awareness activity on breastfeeding is important for first-time mothers like me. Now I know its importance and how it can keep my child safe from malnutrition and other diseases," shares Hadia Charles, 24, a mother of one.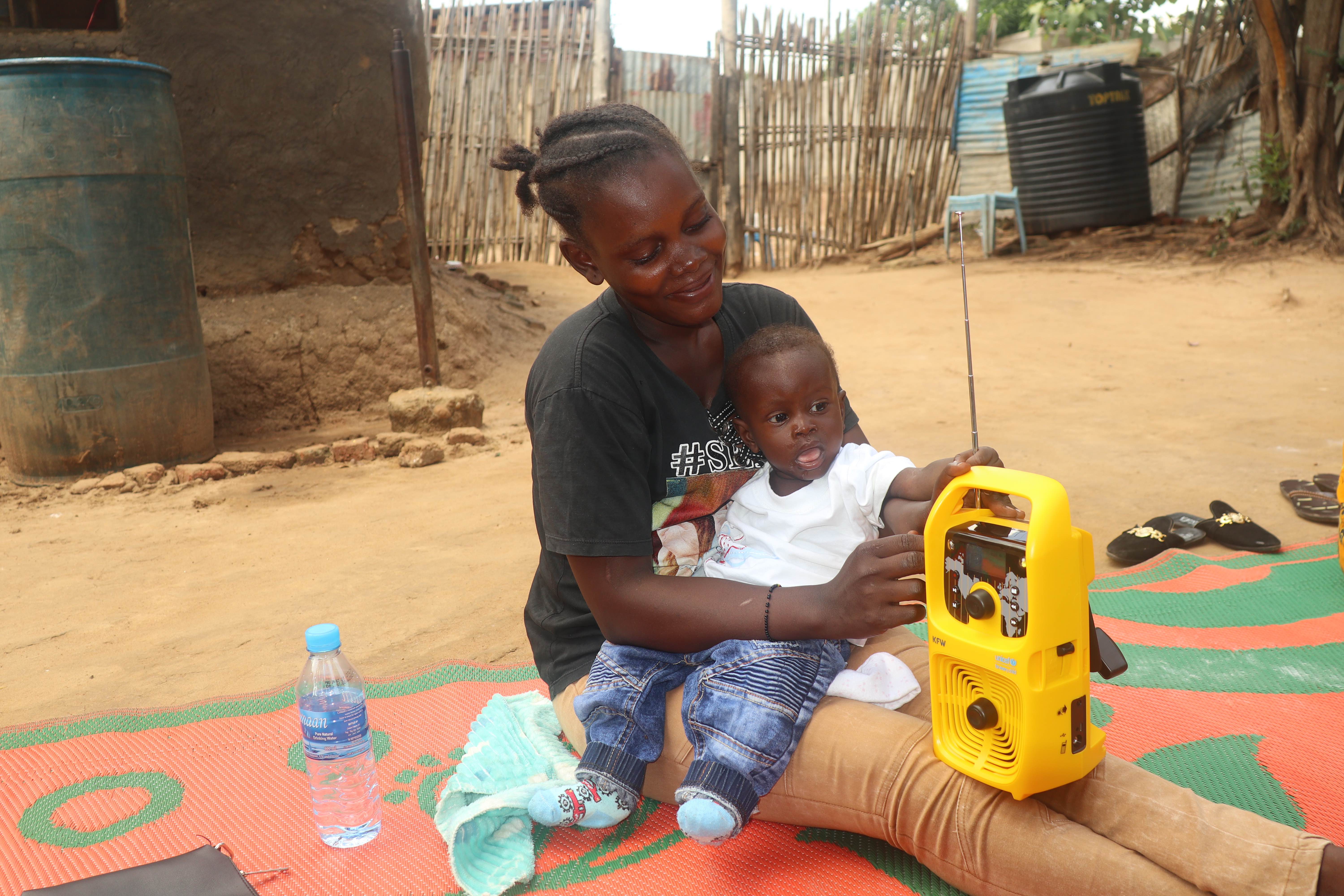 Rebecca Achol, 24-year-old, widowed mother of three says, "My husband passed away last April due to sickness but also stress. I could see his pain of not being able to provide for us in his eyes. My son Arok was malnourished due to lack of milk. He developed sores in his mouth so I stopped breastfeeding."
Rebecca shares, "It's been five months now and still in the nutrition program because he relapsed twice. I was miserable of my husband's death as well as my son's health. He depends on the p-nut from the nutrition centre."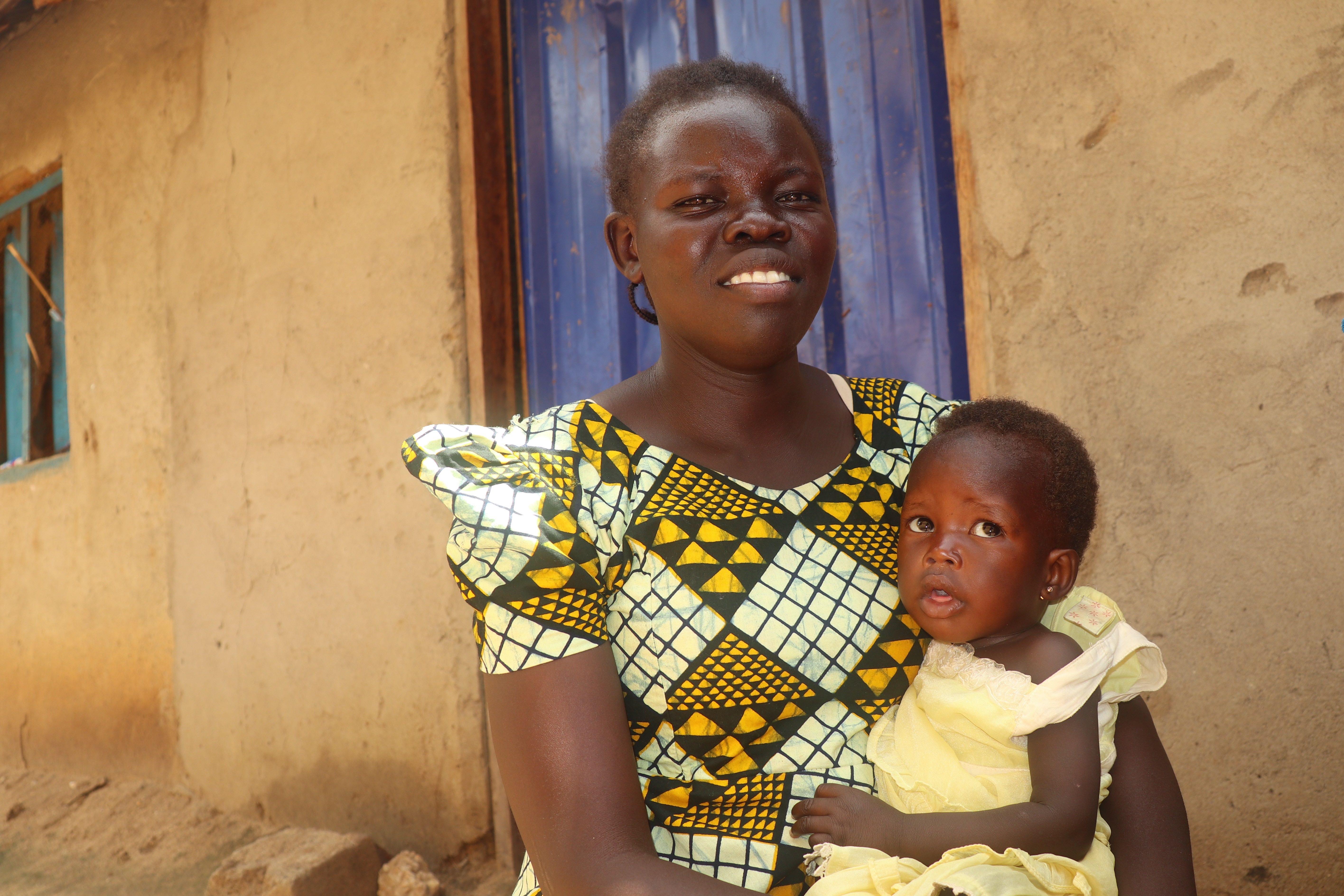 "Many breastfeeding mothers have lost livelihoods making them unable to provide their children the recommended nutritious foods to complement breastfeeding. In most homes people including children under-5 have one meal a day. This situation has resulted into such children ending up with malnutrition," Mandela concludes.
According to UNICEF, breastfeeding practices in South Sudan are still far from optimal and further progress is needed. Exclusive breastfeeding, a quality indicator for an optimal growth and development, has increased from 45 per cent in 2010 to only 69 per cent in 2020. Therefore, three in ten children do not receive the best food in the first six months of their life.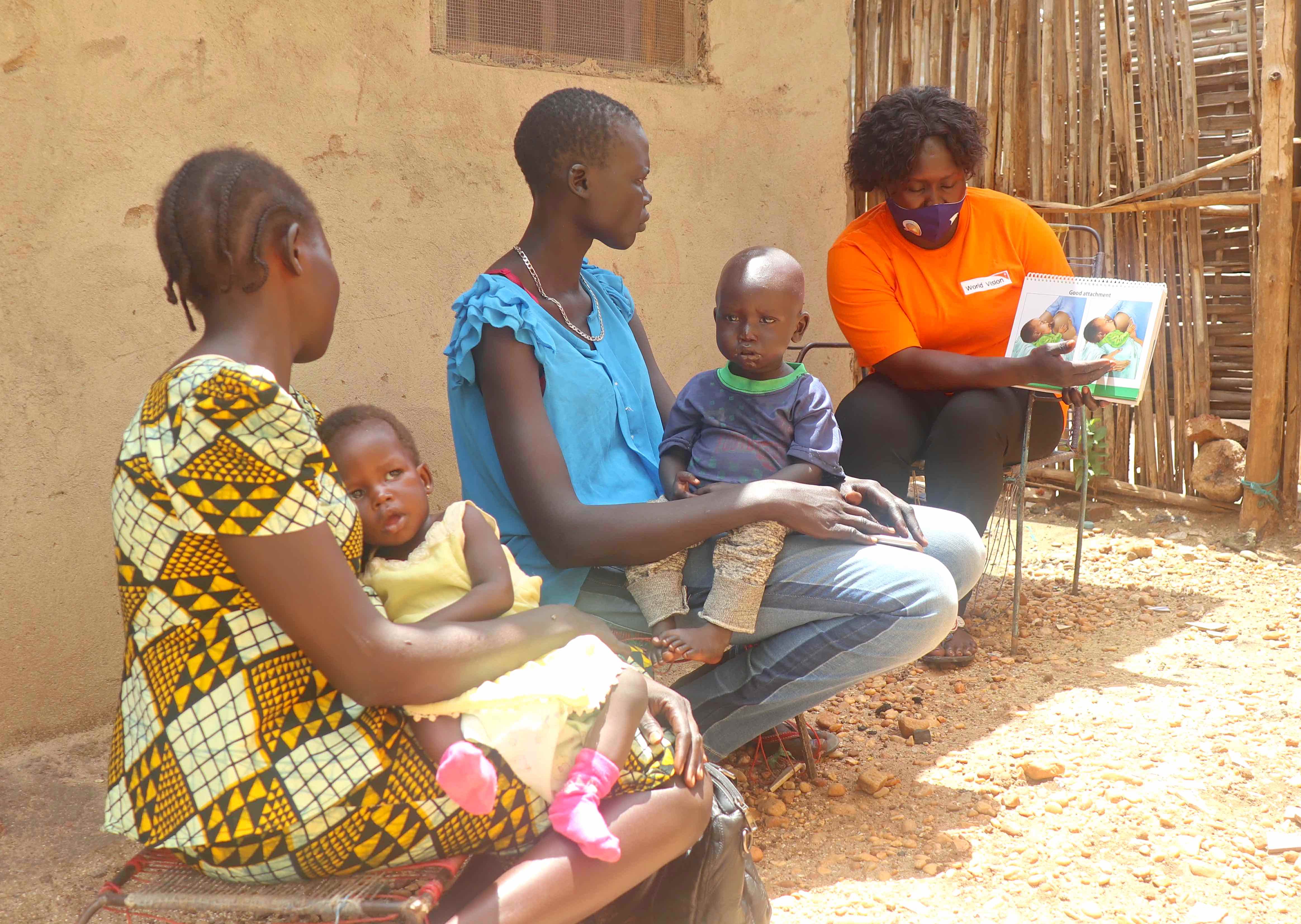 Photos and story by Scovia Faida Charles Duku, Communications Coordinator