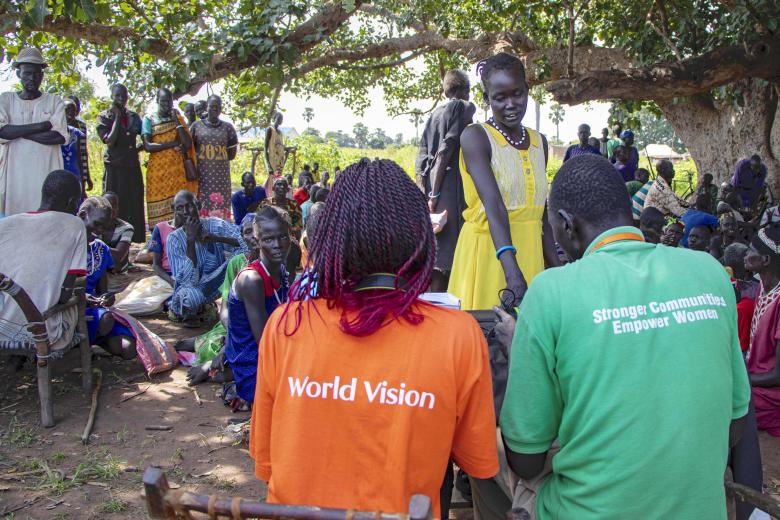 A South Sudanese mother worries of her children's future faced with floods and the hunger crisis
Saturday, March 12, 2022
"I lived at the Pagakdit hall in Tonj North County for six months when the flood destroyed our house", says Ariek, a 24-year-old mother of three.
It was a hot afternoon when the floods started in Ariek's village. "I was having a nap when I heard the loud voices of people shouting about water. I got up and I saw what looked like a stream coming towards us", she adds.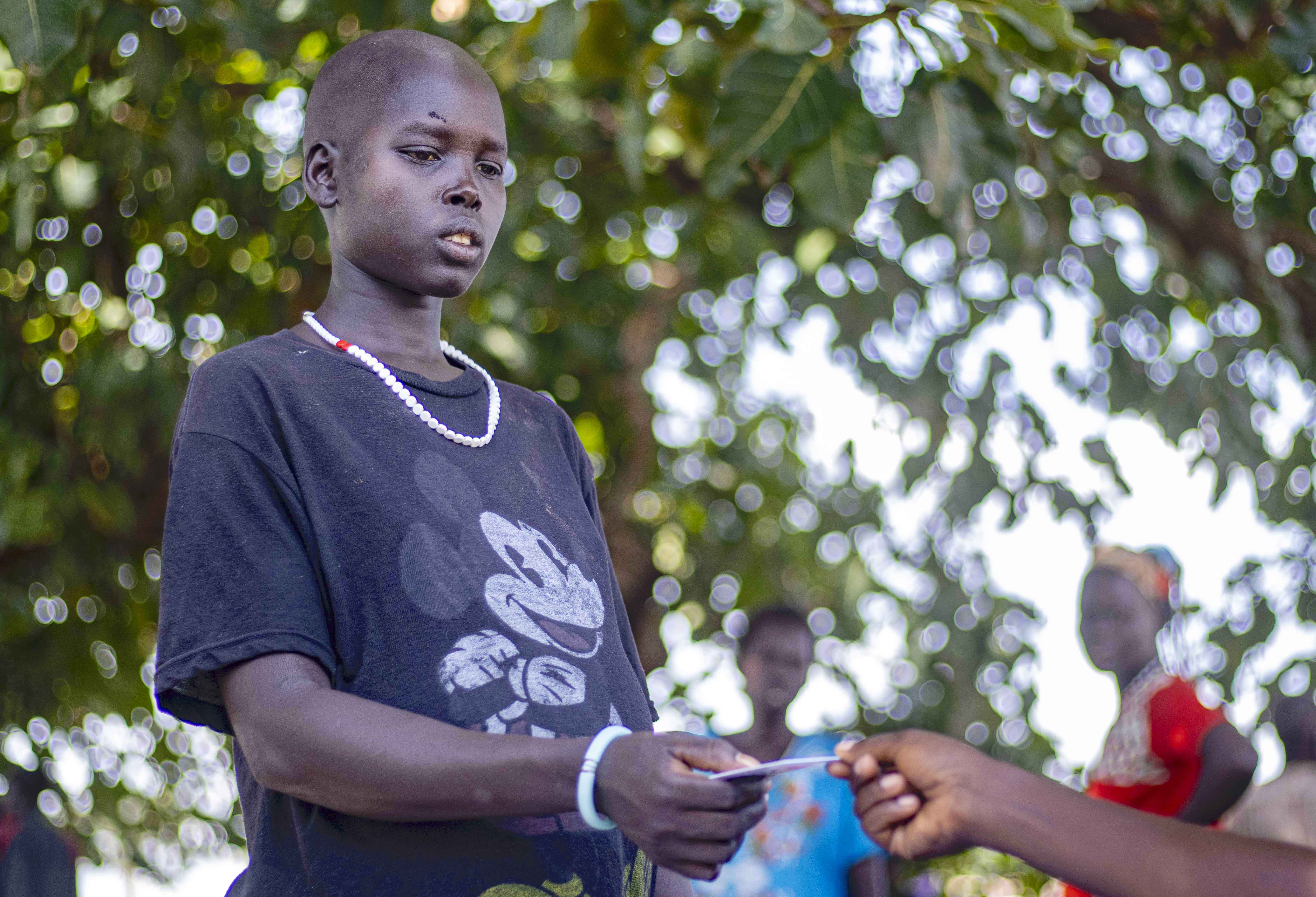 It had not rained for days and no one expected the floods. Ariek's 8-year-old eldest child Deng shares, "As the elders were still talking about the situation, the water rushed to our houses." Their utensils and family clothes carried away by the water.
Ariek looked for a high ground for her children and thought of the county's Pagakdit hall. When she got there, she secured a small space for her family.
It did not take a day for the hall to fill-up with people fleeing from the flood. She said about 500 people all crowded and slept there. Ariek checked her farm in hopes of harvesting some grains for her family but was shocked to see her house and farm destroyed.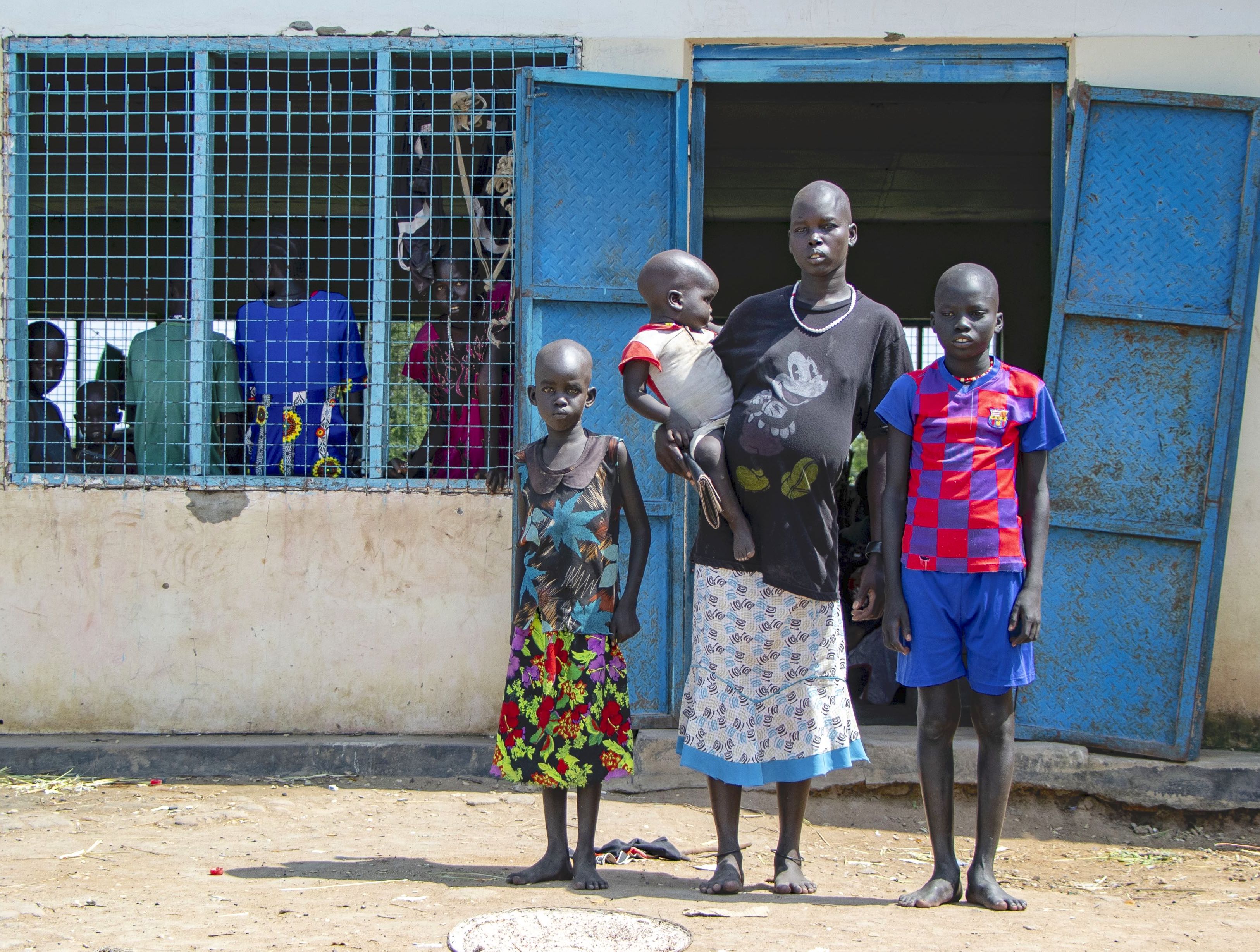 "I was heartbroken. My children did not eat for two days. It was good World Vision came to distributed food that we immediately cooked", she says.
World Vision's Food Assistance Project, supported by the World Food Programme (WFP) distributed food packs composed of sorghum, oil, split peas and salt to 1,314 people.
I was heartbroken. My children did not eat for two days. It was good World Vision came to distributed food that we immediately cooked.
Mostly internally-displaced, many of the people were at high risk from hunger. "I am happy my children have food. I am not sure how I will start life again with no property but I appreciate the support given to us", says Ariek.
Her greatest fear was contracting infectious and airborne diseases. She is concerned of COVID-19, cough and measles, and also the other diseases without a house where they can safely live.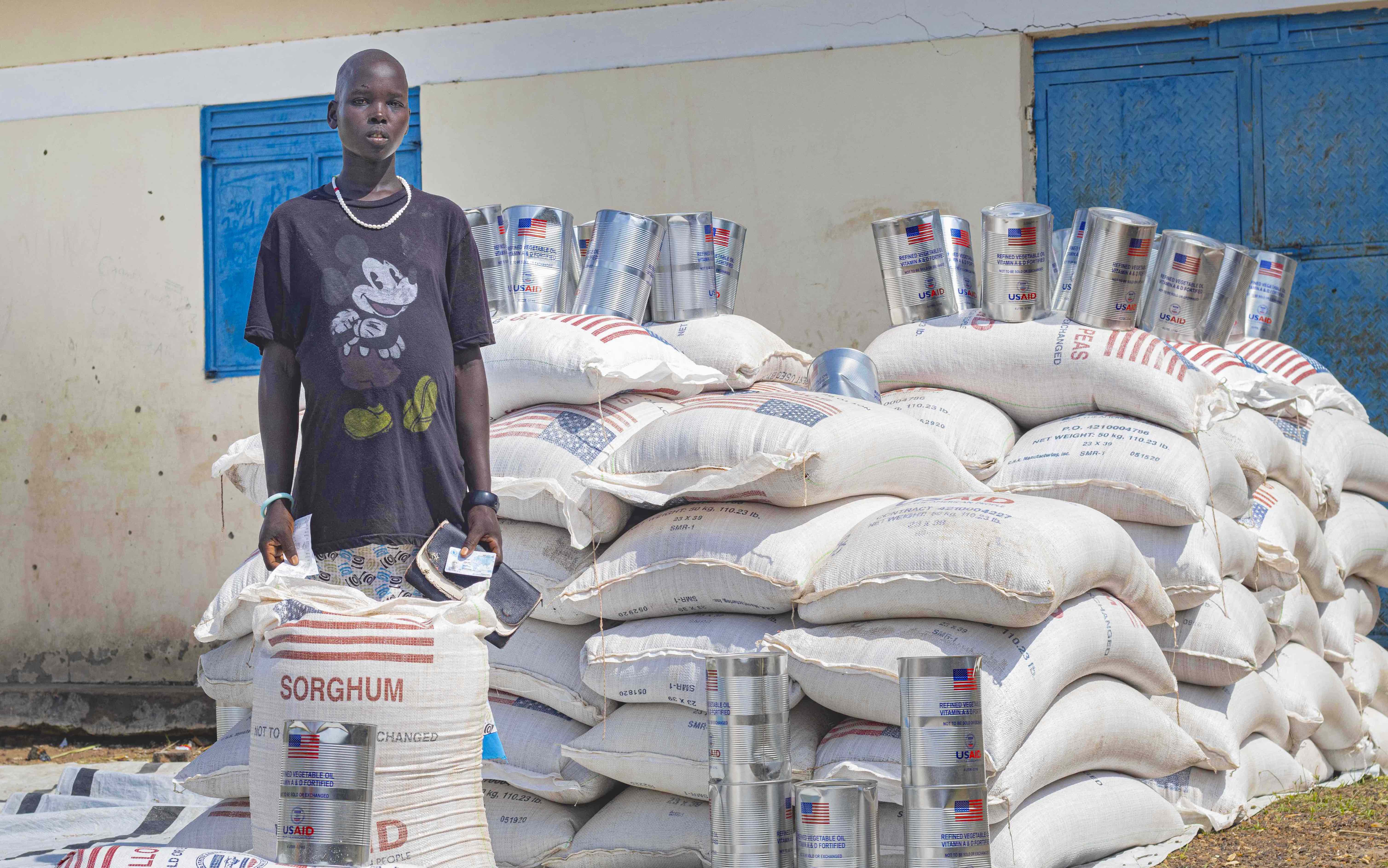 "My 5-year-old daughter Nyanut has been sick. We lost our mosquito net and are scared of having malaria, too. I received sorghum, split peas, vegetable oil and salt which hopefully can last until February", she adds.
Project Manager Chengetai Jiri explains, "The months of May, June and September 2021 experienced heavy rainfall that led to flooding and displacement. The farms were all submerged in water while houses were damaged. Few deaths were also reported. The people are in urgent need of assistance."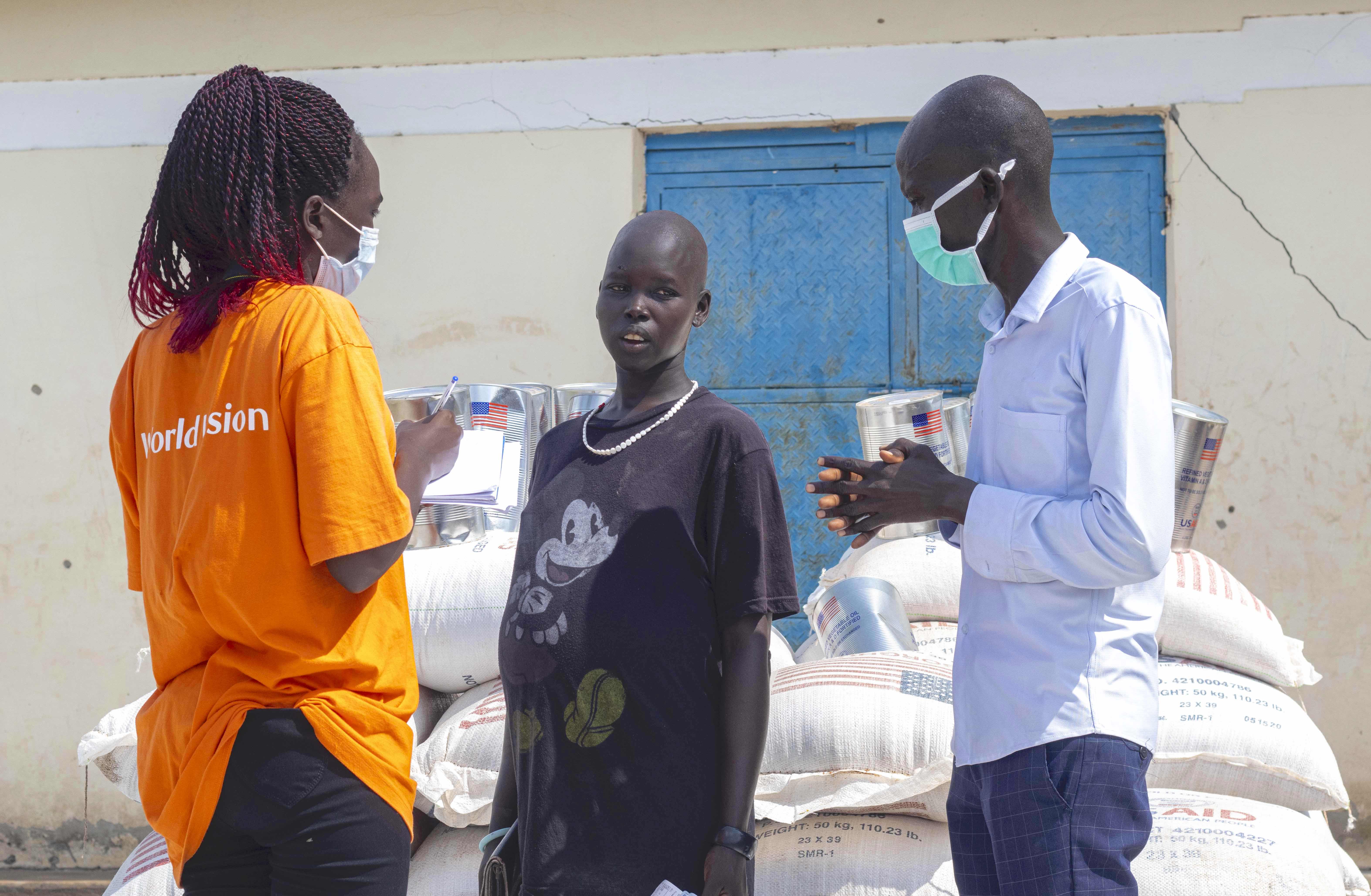 He adds," This increased the food insecurity of people who are currently in the Integrated Phase Classification level 5 (IPC 5) which is the highest phase of the IPC Acute Food Insecurity scale and Inaccessibility of the locations within Warrap State."
According to a report by the Warrap State Relief Rehabilitation Centre (RRC) office in Kuajok, an estimated 53,370 people were affected by the floods in Gogrial West, Gogrial East, Tonj North, Tonj East and Tonj South counties.
Story by Jemima Tumalu, Communications Officer I Photos by Eugene Combo & Christopher Lete/Communications