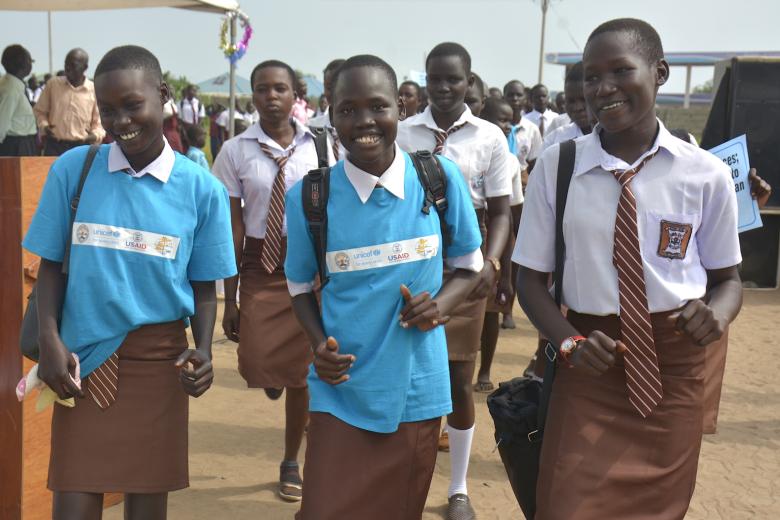 South Sudan's National Girls' Education Day: Celebrating the role of girls in the country's future
Tuesday, July 30, 2019
Last week, World Vision joined partners, in collaboration with Jubek Ministry of General Education and Ministry of Gender and Social Welfare, to celebrate South Sudan's National Girls' Education Day held at St. Paul Nursery and Primary School in Juba.
This year's theme is "Educate a girl to change a nation".
Bagi Mary, 20 years, a petroleum engineer by profession said she was excited celebrating the day urging the young girls never to give up on their dreams and persuade their parents and organisations to continue supporting then to be in school.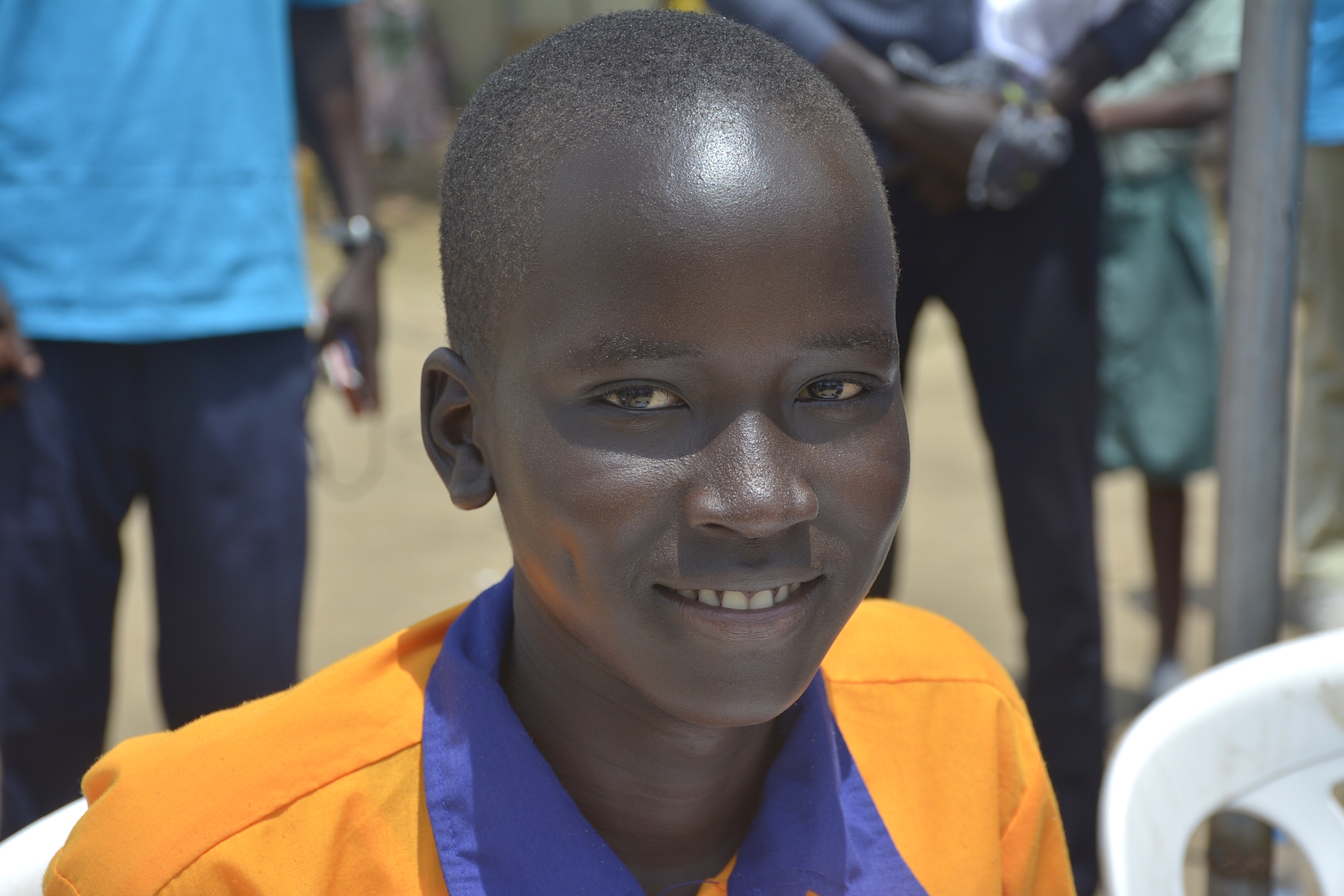 She adds, "The conflict took away many things from us but that should not be a reason to surrender because education is the key to sustainable peace and development".
Aweng Kuot, 19, a student of Juba Girl's Secondary School says, "It does not matter who is who between a boy and a girl. What is important is for parents, teachers and people to join hands to uplift this nation."
"Girls need support in education and they deserve because it's their right as human beings. The way girls are treated in other countries inspires me so much and that's what South Sudanese girl need", she says.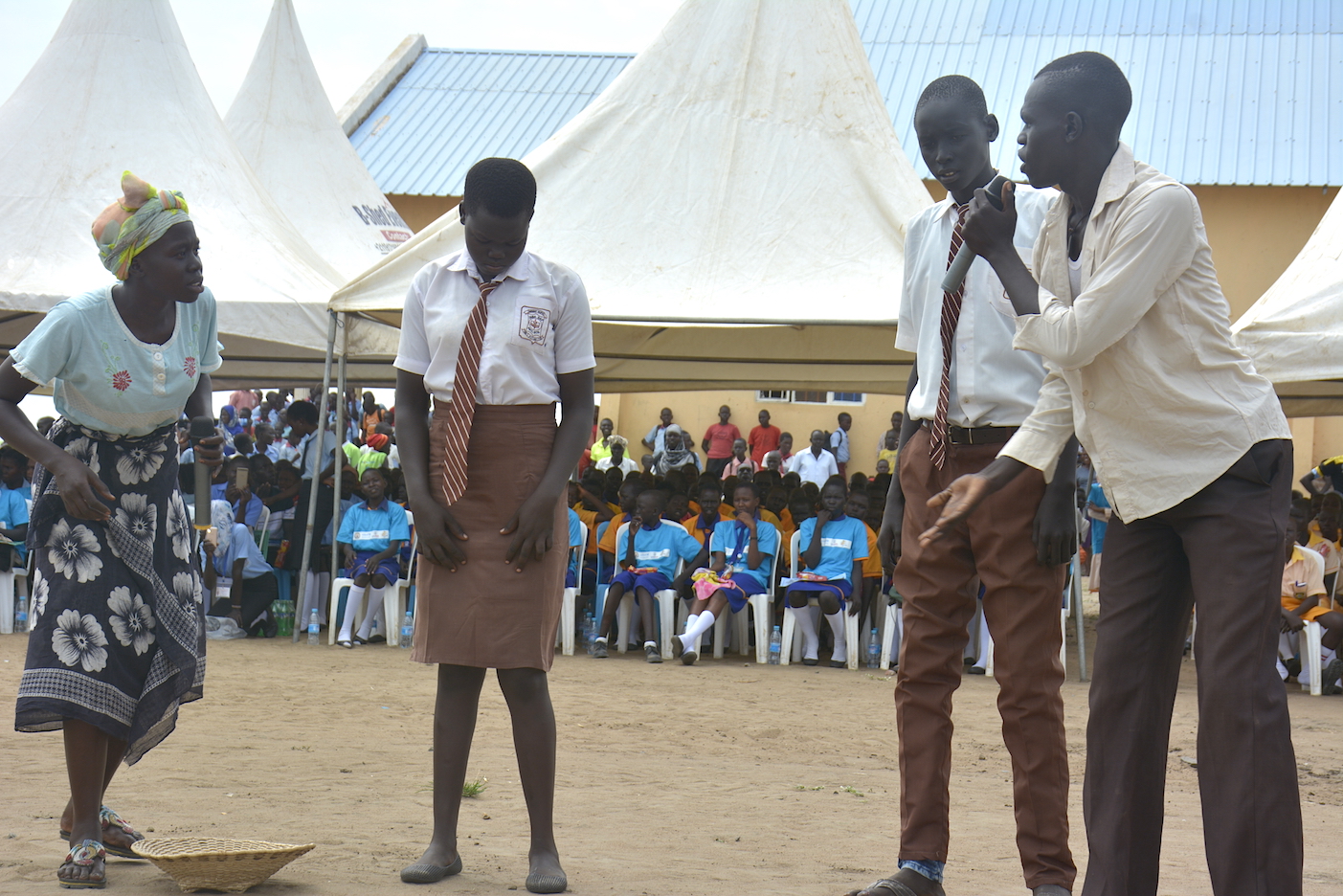 "I am excited of this day, says Yar Maduk, 12, a primary student of Venus Star Academy. She addss, "Celebrating the future of girls makes me feel appreciated and important not only in the community but also in the whole country. Girls should be given chances for education."
The Director General of Gender and Social Welfare Hon. Mukwaya Janat emphasized that girls should not be afraid to report maltreatment against them at school or even at home because this will help authorities look into issues that prevent them from going to school.
Honorable Minister Wani Sule of Jubek State's Ministry of General Education added that education is the only tool that can help eradicate poverty. She adds, "Education is a fundamental human right and so it must be embraced by all regardless of gender".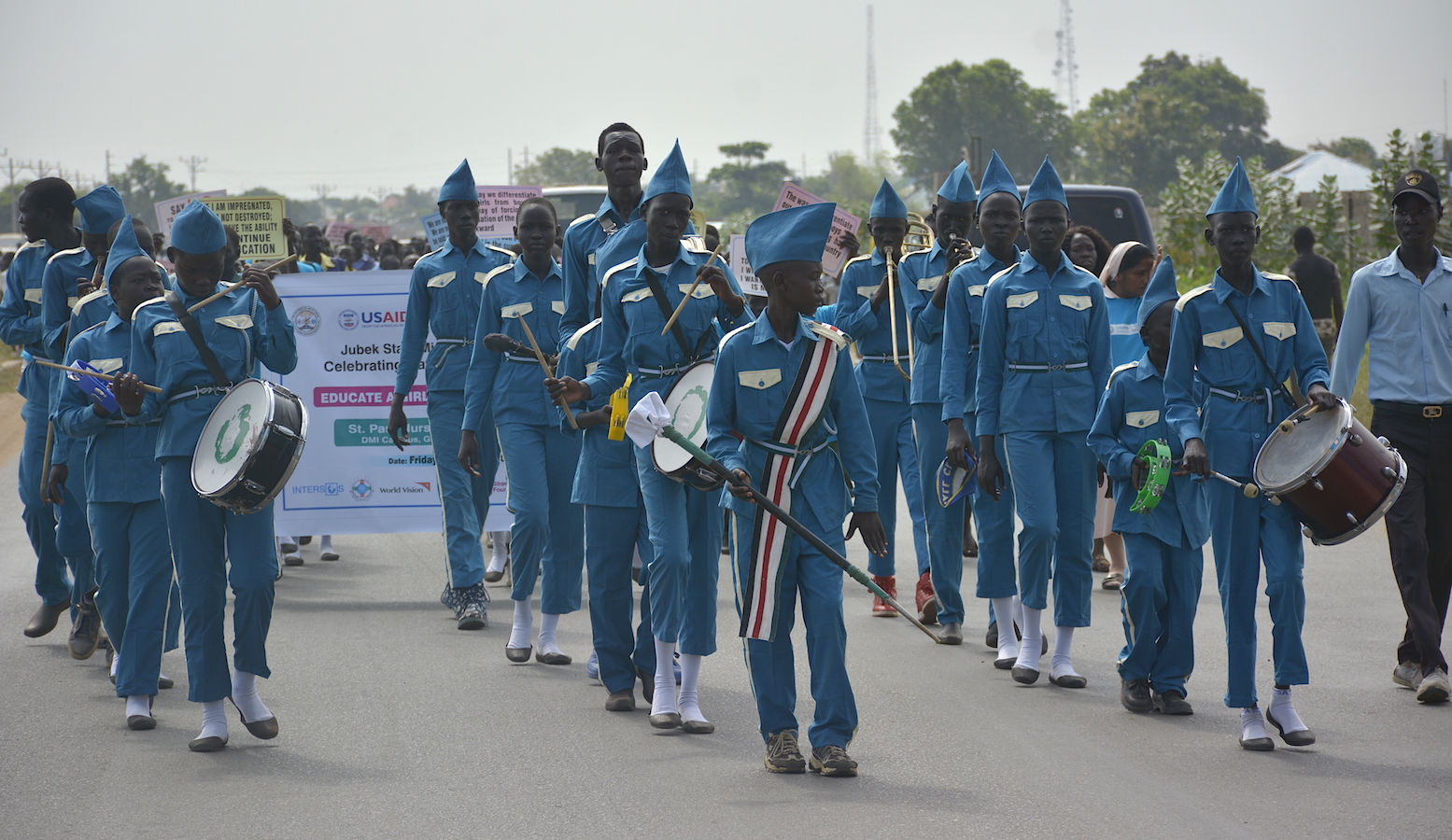 The ministry's policy states that education must be accessible to all and must be free, especially on public institutions to make sure children are all are in school.
World Vision's various programs on education has reached out to over 193,000 children in South Sudan. It supports 127 schools and initiates school feeding to over 105,000 children to promote attendance, retention and completion of children's education.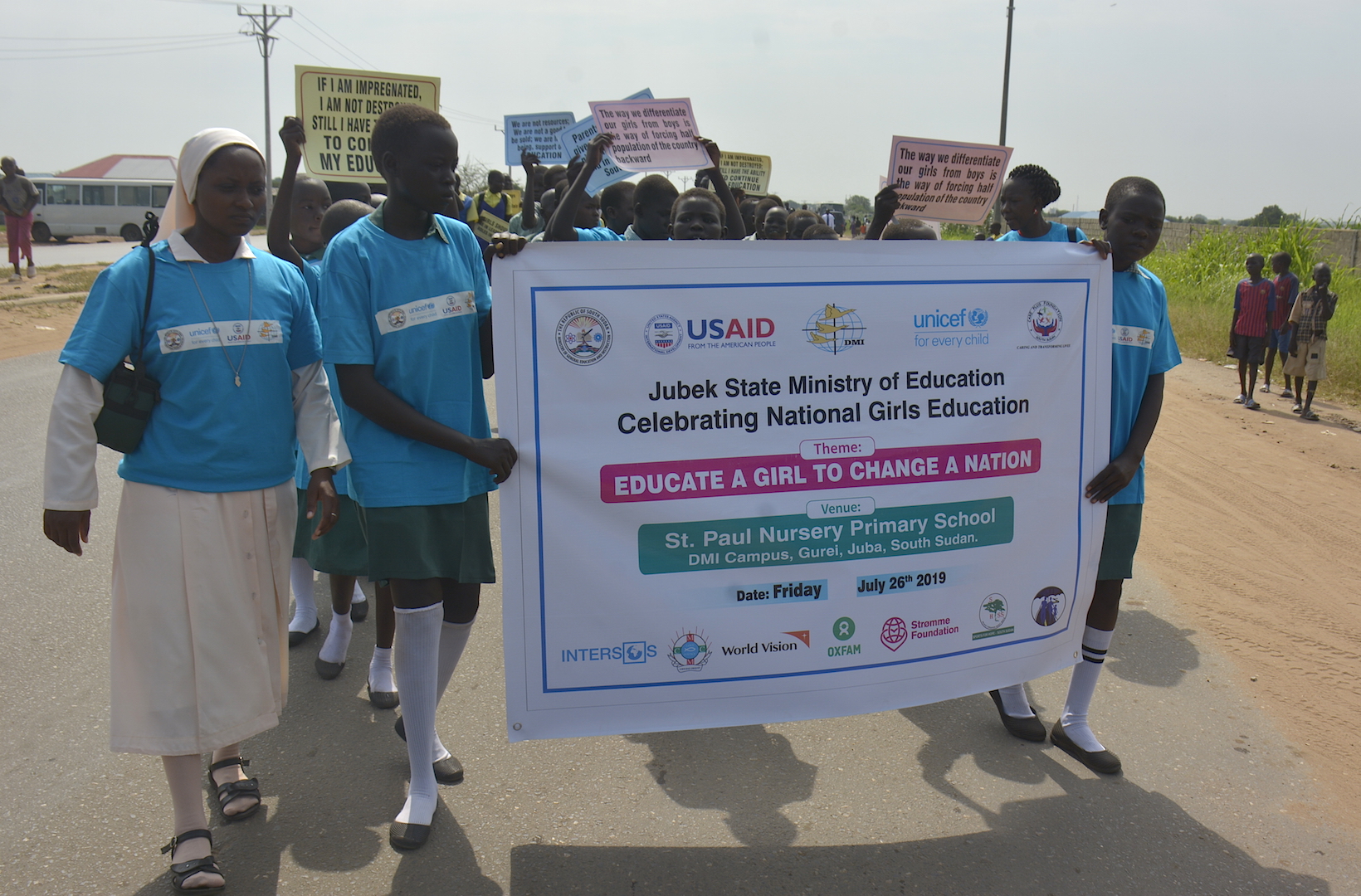 Photos and story by Scovia Faida Charles, Communications Officer