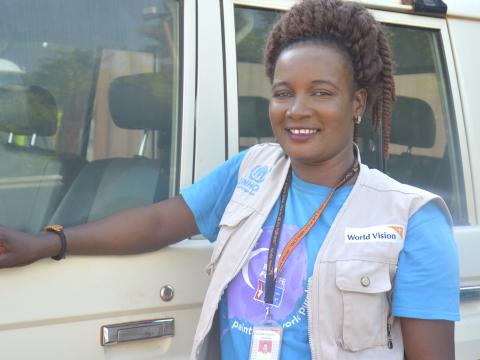 Suzi Bullen: "Driving is not just a skill but a chance to serve my fellow South Sudanese"
Wednesday, July 24, 2019
Suzi Bullen expressed with sadness how her dreams of sending her children to school and working for her community almost got shattered when they were abducted in 2018. "We walked through the forest for three consecutive days", she says.
Now 33 years old, Bullen is World Vision's only woman driver in its Western Equatoria Zone for six years. Last year, she was among the nine South Sudanese staff who were abducted by an unidentified armed group while traveling from Tambura to Yambio.
A widow and mother of four, she also takes care of her late brother's four children and his widowed wife. While in the bush during the abduction, she asked God for protection because the communities need humanitarian workers. God has answered her prayers and they were released safely.
"I was so frustrated when my husband died because he was the only one supporting all of us," she adds. Life became so difficult that Bullen had to move her children to her brother's home in Yambio and left for Juba.
The second among three siblings, Suzi chose a driving class because she thought it will be the easiest for her to learn. "My family members discouraged me but my dream of sending my children to school made me determined. I worked extra hard to learn", she shares.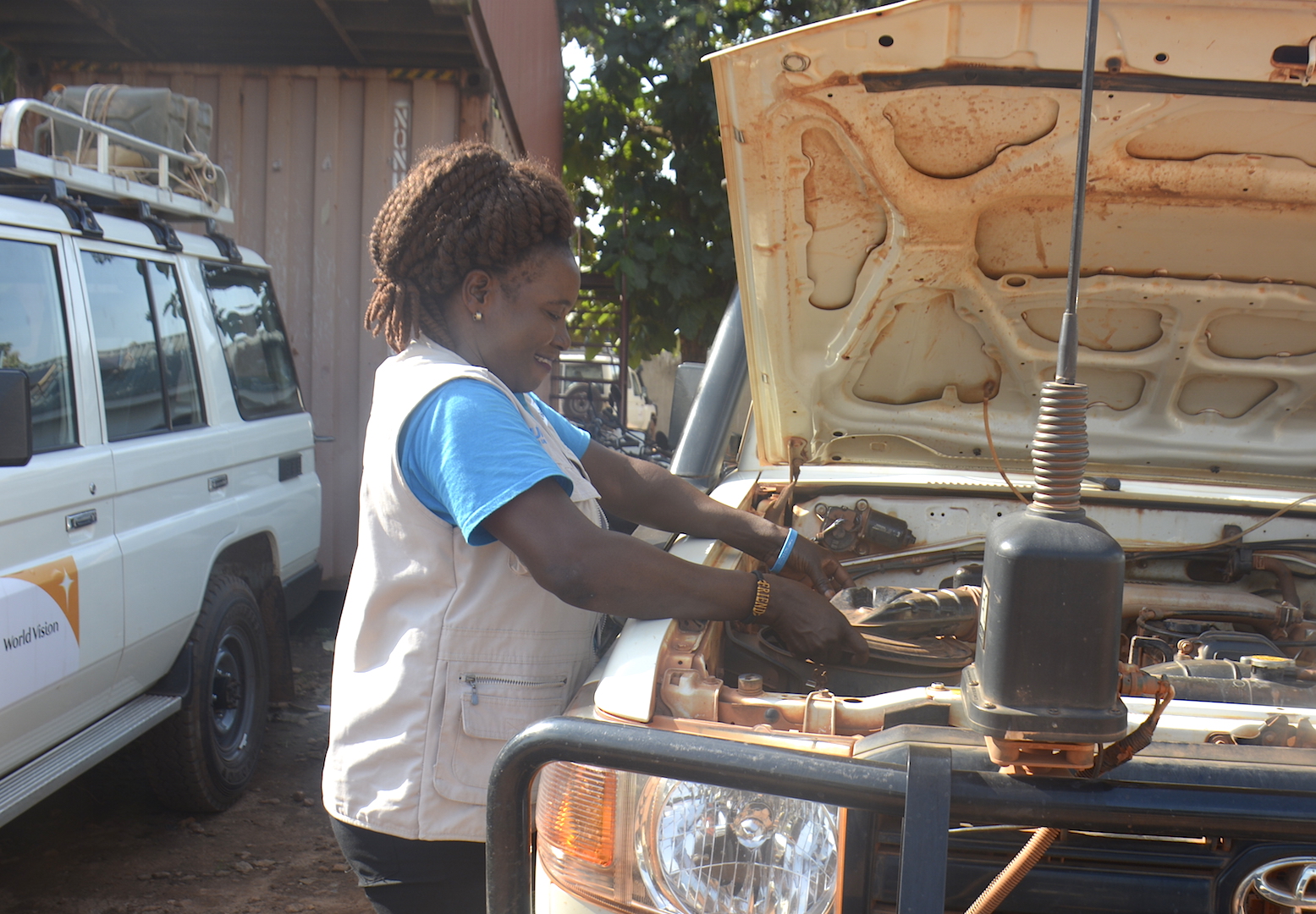 Her hard work and persistence paid off. Suzi was the only woman who made it out of the nine graduates. She says proudly, "From the 25 (15 men and 10 women) aspirants, I completed the course, the only woman."
She recalls, "I worked for a year as a housemaid in Juba with SSP300 (US$ 2) monthly earning. I used the money and enrolled in a driving school. That was where I learned to drive and do mechanics work. I went back to Yambio after completing the course."
Bullen said, it took her two months to drive on her own and six months to complete the course, adding "I walk about 10 km daily to and from the school, but that didn't matter so much to me because my children's future was my priority and I am happy."
For two years I was mocked, despised and called many names by people in my community for choosing to be a driver. They believed the job is for men. Women who did not go to school help their husbands in the garden or sell stuff in the market
She adds, "I got my first job with the Ministry of Finance in Yambio in 2012 and worked for a year. During the period, I could not afford to send my children to school because my income was just enough for food."
She prayed to God day and night for a good-paying job and her prayers were answered in 2013 when she joined World Vision. "When I got the job, it became more than just earning money to support my children. World Vision changed my perception from working to get paid to making sure that the people received assistance on time." she adds.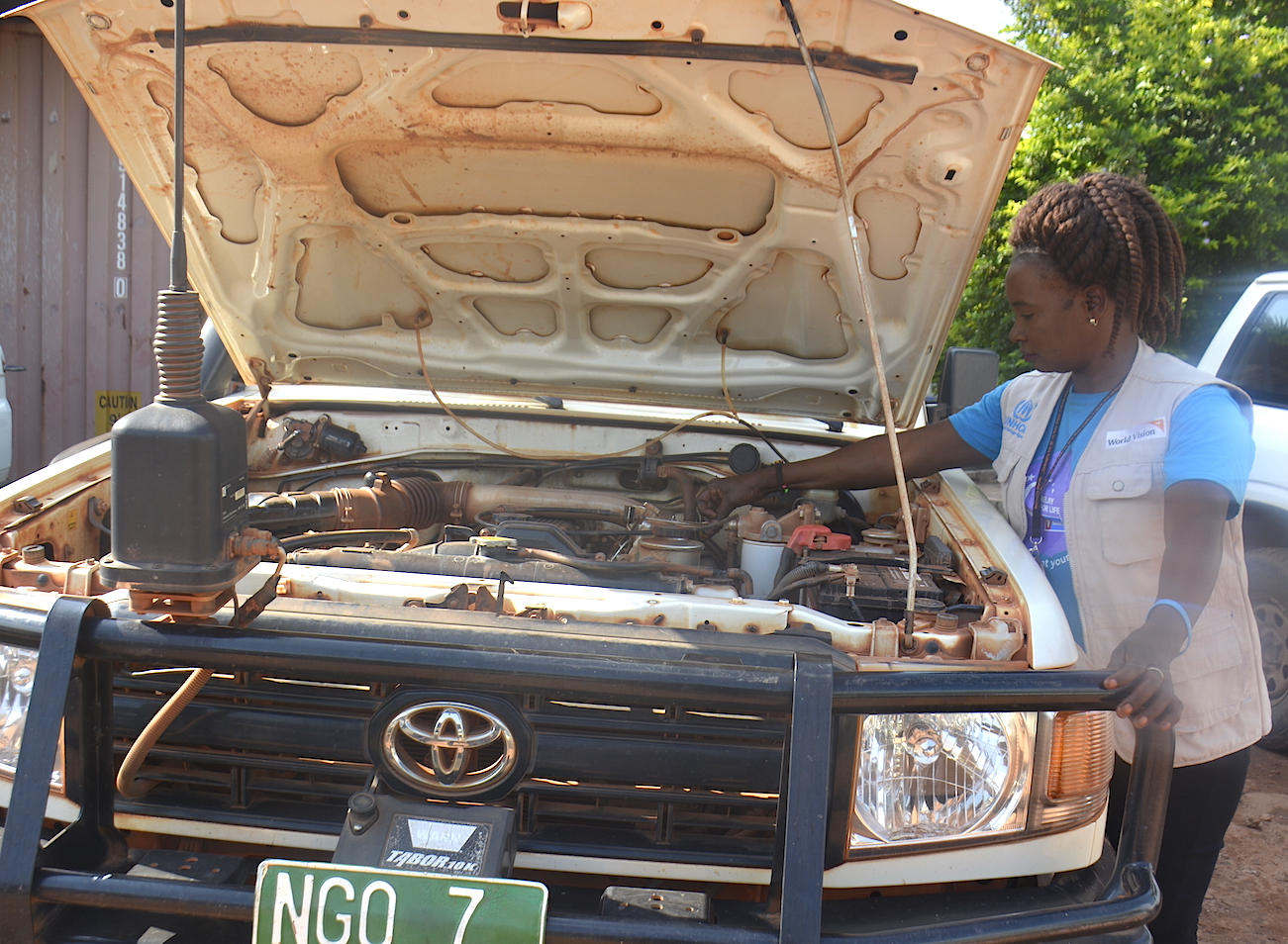 With her diligence at work, Bullen was able to buy a piece of land and build a house where she, her children and her mother Salesta Boki, now 80 years old, live and was able to send her children and her brother's children to school.
Life was fine for her family until in 2017, she lost her only brother to an ambush on his way to Maridi. Bullen says, "Life became so difficult for his children and wife in that I had to take them in and became a mother to eight children."
By tradition, Bullen sister-in-law will return to her parents' house without the children because her bride price was cleared and is free to remarry.
"I encourage all women humanitarian workers to be steadfast in pursuing their goals and be good at work. We must deliver our commitment to the communities despite the challenges because this is our country and we are uplifting our children's future", she adds.