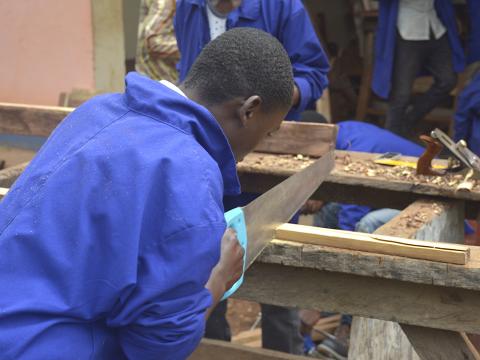 Tambua up to prove being deaf mute not a barrier to learn skills and start a business
Wednesday, February 19, 2020
"I am among the privileged to be part of this training. When I graduate, I want to own a shop selling furniture I made to support my family."
Tambua is a 16-year old deaf-mute from a village in Yambio County, Western Equatoria State in South Sudan. He was not sent to school because of his disability. 
The 3rd of seven siblings, Tambua was among the former child soldiers who were assisted by World Vision through its vocational training program for vulnerable children. He completed his carpentry class after six months.
The South Sudan National Disability and Inclusion Policy reported that an estimated 5.1 percent of the country's population has a disability that includes difficulty in seeing, hearing, speech, moving and learning.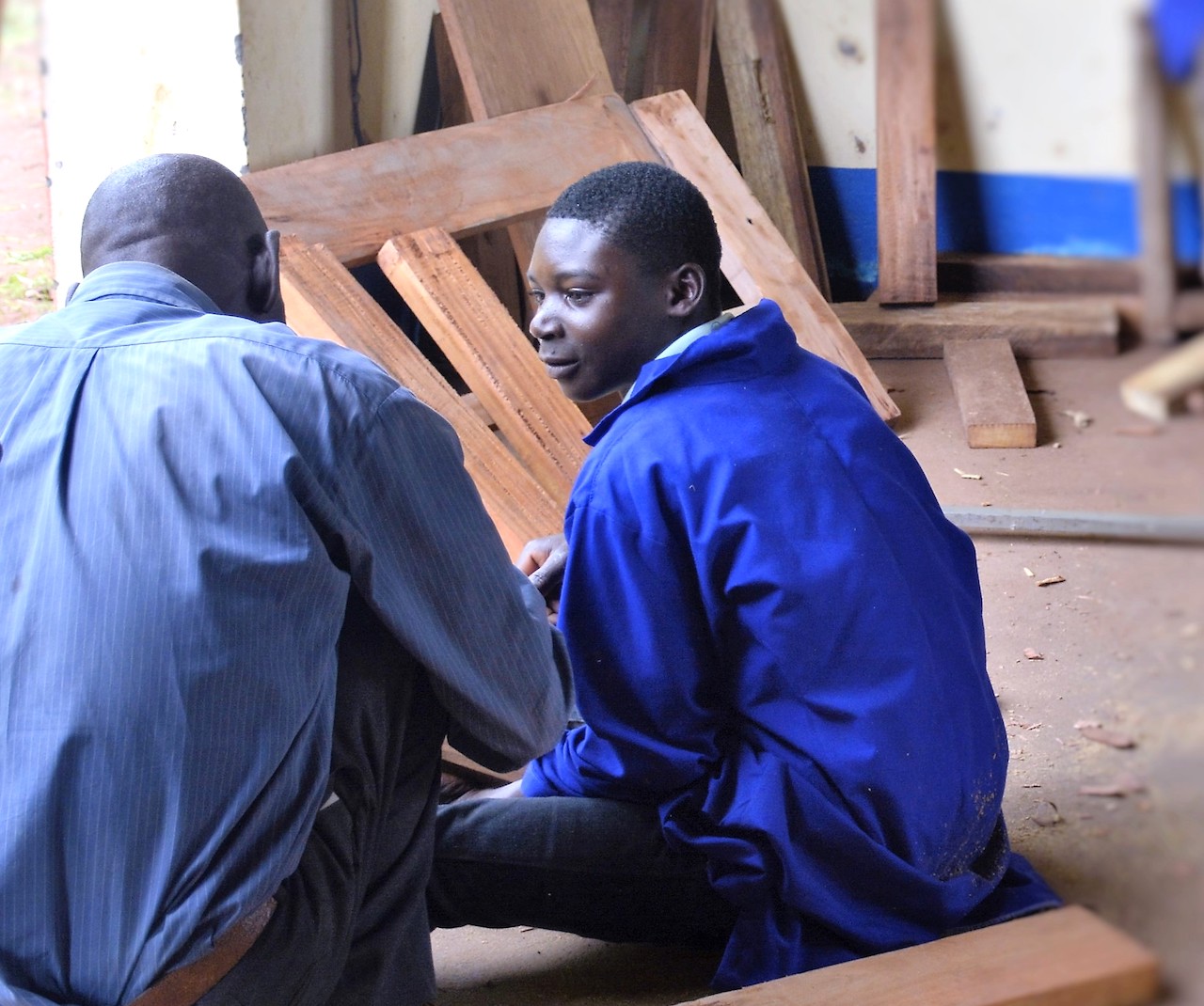 These children are among the most marginalized and vulnerable and are often unable to go to school or participate in community activities. They face the stigma of being unwanted.
The report further shares that persons with disabilities often face negative cultural perceptions and though they want to study, there are few special needs schools and teachers.
World Vision's disability inclusion work aims to see the equal and meaningful participation of children and adults living with disabilities in the projects. The classes also include life skills, literacy and numeracy, and awareness on gender and equity, reproductive health, and sanitation, among others.
Tambua joined the carpentry group and was found by the center's facilitator Martin Phillip as "very committed, hardworking and a fast learner". To support Tambua, the training center has a Tutor who facilitates sign language during the class and practical sessions.
Tambua shares, "My mother is the only one supporting me and my siblings. I am happy to learn more if there are other opportunities."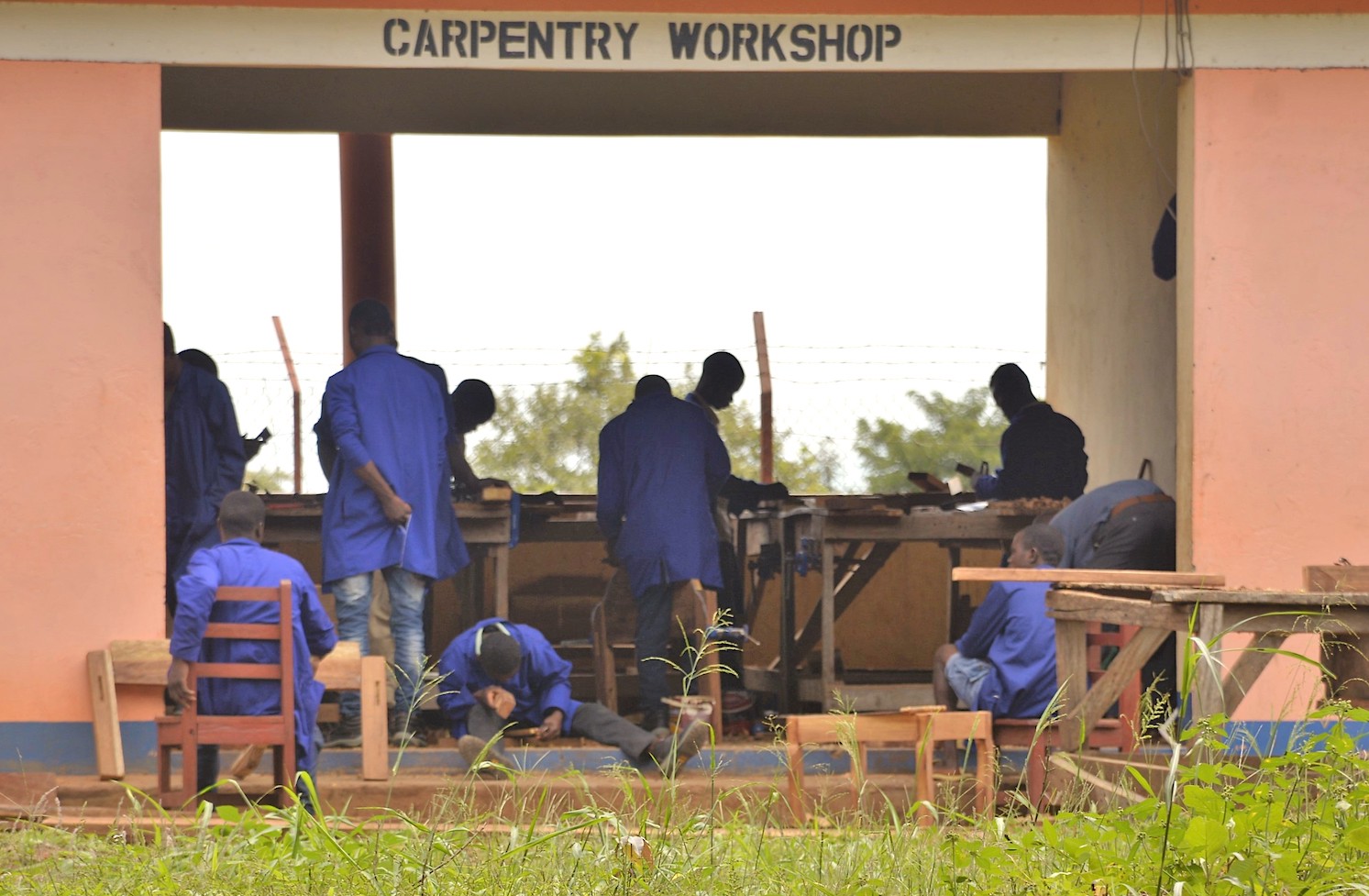 From the 307 of children who have benefited from the vocational skills training supported by World Vision through the reintegration program in partnership with UNICEF, seven were children living with disability. The children also attended the literacy and numeracy program to help them become more self-reliant.
The trainees are provided with startup kits at the end of the six months training to use their newly acquired skills to put up a business, help their families and pursue further education if they plan to.
"For children like Tambua, who does not have the chance to attend a formal education due to his disability, it is an opportunity for him to be able to sustain his livelihood through enhancing his skills on wood carpentry," says Julius Godi, World Vision's Economic Reintegration Officer.
Related story: 165 out-of-school youth graduate from vocational training
Story and photos by Scovia Faida Charles Duku, Communications Officer