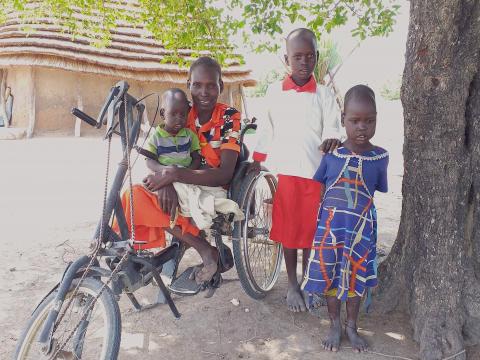 This thriving entrepreneur from South Sudan rises above her disability
Friday, July 9, 2021
"We were very poor. Life was very difficult, but now my hope is alive. Disability is not inability", says Akon Athian. The 29-year-old mother of three from Warrap State adds, "I was identified through the local selection process. I used to earn a living by selling groundnuts. The money I earned provide wild fruits and vegetables to feed my family."
She adds,  "Mobility was not easy due to this disability I was born with. I used to pestle grains using a mortar that affected my health and caused injuries on my back." The Greater Resilience through Enhanced Agriculture and Nutrition (GREAN) Project assisted Akon with a wheelchair making her movement easier, along with 16 people with the same condition.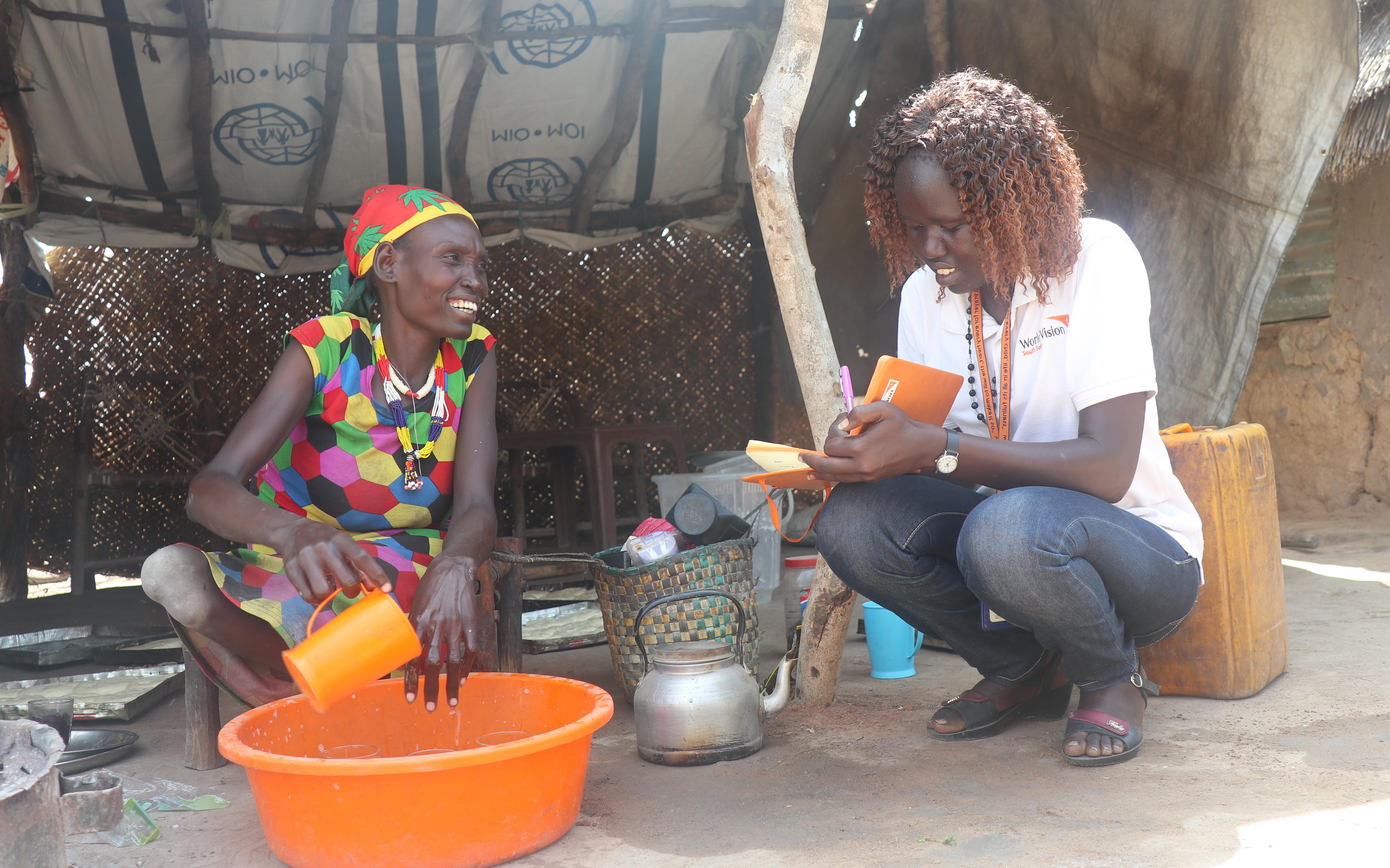 World Vision's GREAN Project is funded by Department of Foreign Affairs and Trade (DFAT) through the Australia NGO Cooperation Programme (ANCP). It aims to support and empower over 10,000 farmers like Akon to achieve food security and sustainable livelihoods in Tonj North, Warrap State and Juba, Central Equatoria State.
"The wheelchair allowed me to move around comfortably. I can also take my maize grains to the grinding mill in nearby market", she shares. Akon said that the 50 bars of soap, a 50kg bag of sugar, and a 50kg bag of salt from World Vision enabled her to start her bread business with the help of her husband.
This business gave me a purpose and hope to live. I can buy food for my family. You cannot imagine how difficult the life we had before.
"This business gave me a purpose to live. I can buy food for my family. You cannot imagine how difficult the life we had before", Akon adds. She contracted 15 farm workers who cultivate her farm producing okra, kudhura, sorghum and groundnuts. She pays the workers daily from her income from her tea and bread business.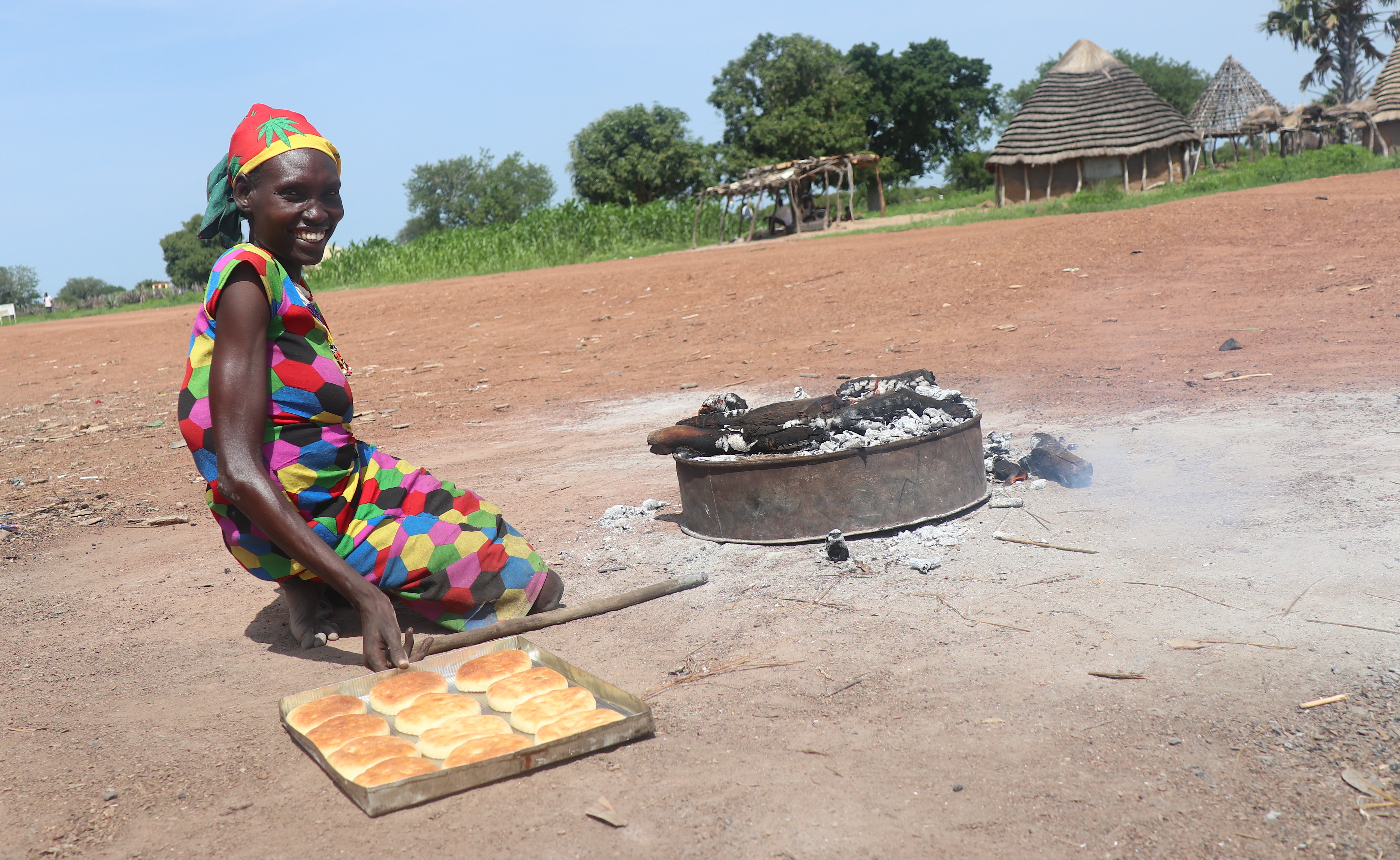 "A piece of bread and a cup of tea cost SSP50 (less than $1). When I buy a bag of wheat flour at SSP20,000 (around US$50), I am able to sell it at SSP30,000 (US$75) giving me a good profit. My goal is to work hard, save money so I can send my children to good schools", she shares. Akon still hopes to get support to be able to build a good house to keep her family safe.
Michael Deng Mach, GREAN's Project Manager says, "The support provided to Akon has changed her life as a mother with disability, as well as her three children for the better. She is a determined, hardworking and focused woman who loves her children and takes good care of them."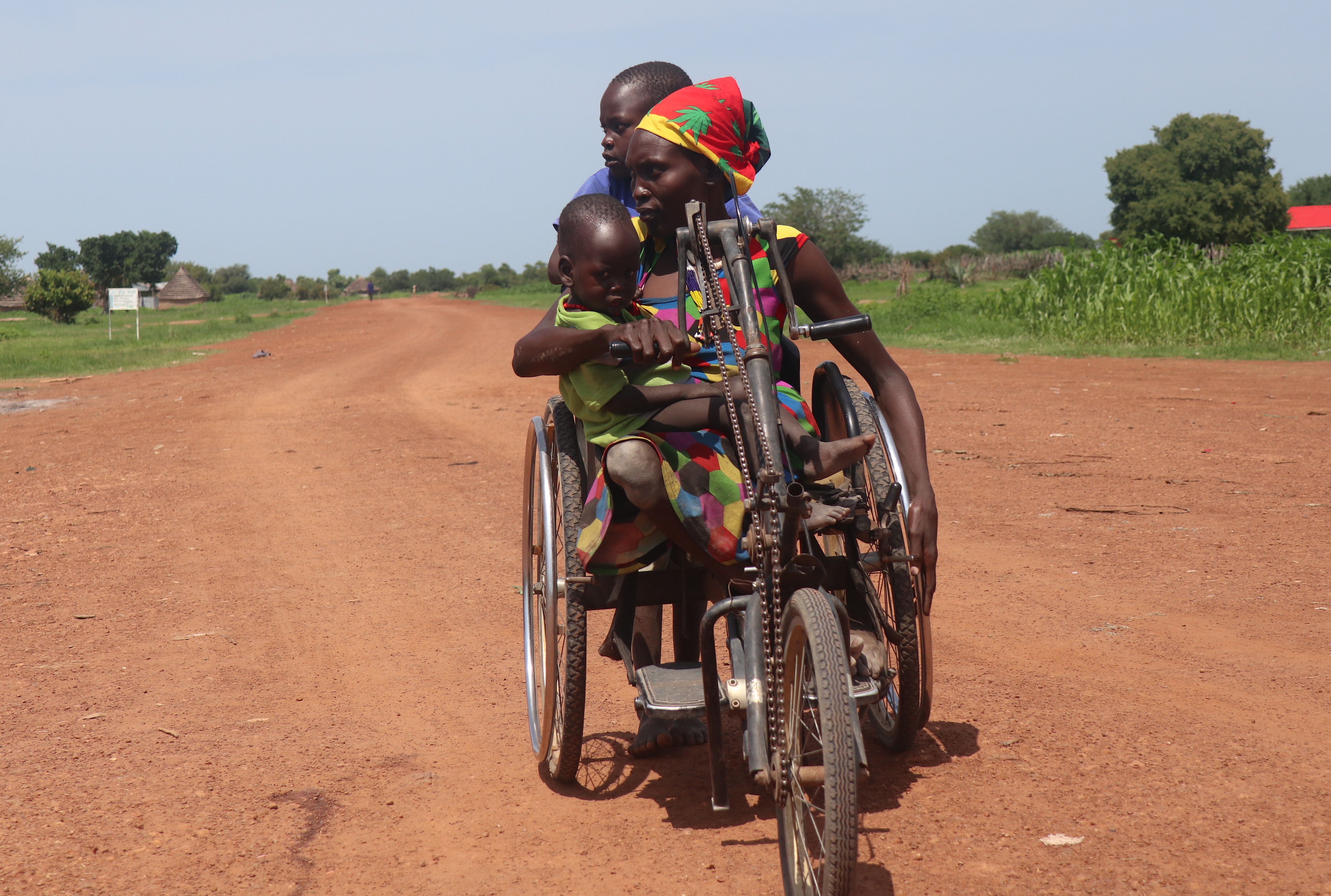 Mach concludes, "I am very proud and happy for Akon when I saw her sitting conveniently preparing bread in her shop. Supporting people living with disabilities can go a long way as demonstrated by her life."
According to the World Health Organization's report in 2011, an estimated 15 percent of South Sudan's 12 million population are persons with disabilities, at least 35 percent of these suffer physical impairment and 52 percent with vision impairment, among others.
Story and photos by Agei Malek Agei, Food Security and Livelihoods Assistant, GREAN Project and Scovia Faida Charles, Communications Coordinator