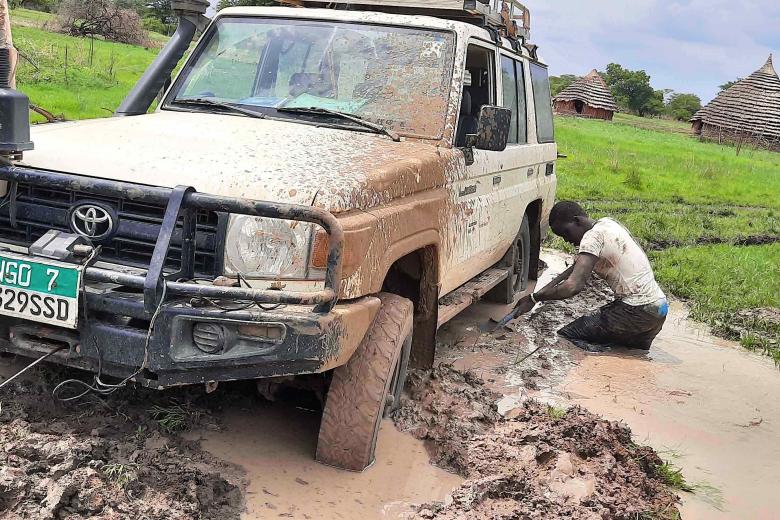 Tough roads, communal clashes and now COVID-19, the Tonj North team delivers assistance despite the odds
Monday, June 8, 2020
"We left early on 3 June 2020 for Marial-Lou Payam to visit some households we support through which is roughly 100 km from World Vision's Warrap Zone office. Four hours on the trip, our vehicle got stuck in the mud. The road around the area were often damaged by bad weather and the frequent trips of huge trucks delivering food assistance to nearby communities", recalls Michael Deng, World Vision's Food Security and Livelihood Project Manager.
Deng said they were in the middle of the vast areas without trees and found it hard to find even a piece of wood to get the tires off the mud. After hours of trying, they successfully pulled it out at almost 9:00 in the evening with the help of the people in the nearby village who came to assist them.
"It was dangerous to proceed so the people kindly took us in their homes to sleep. Leaving early, we got stuck one more time until we reached the destination, talked to the people, and tried using another road on our way back", he adds.
Related story: Transporting people and life-saving essentials amid threats of COVID-19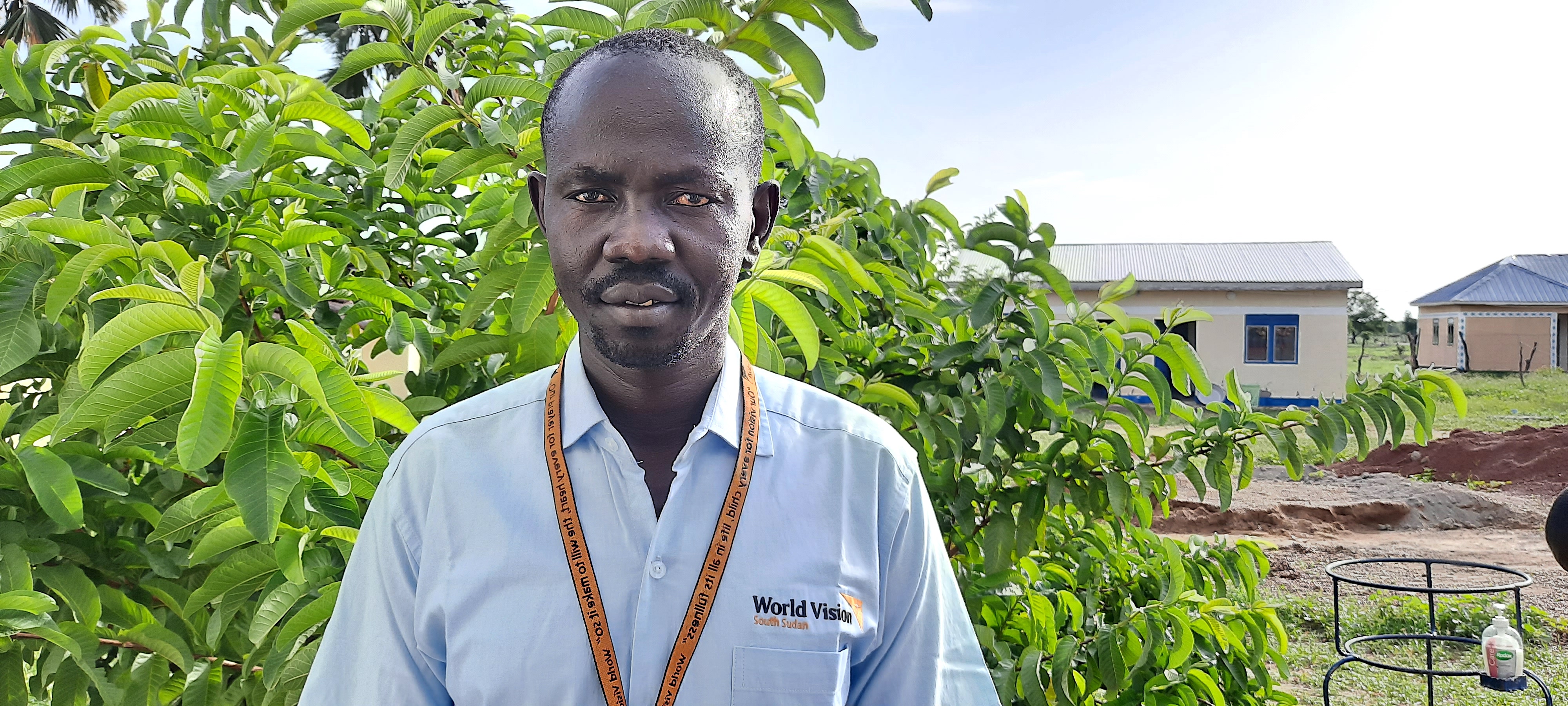 Deng leads the Greater Resilience Enhanced Through Agriculture & Nutrition (GREAN) Project funded by the Australian Government's Department for Foreign Affairs and Trade (DFAT) through the Australian NGO Cooperation Program (ANCP). Started in July 2019, the 5-year project is assisting over 10,000 people on food security and livelihood in Tonj North and Juba to crop yields and farmers' income, among others.
"The danger is often compounded by lack of reliable communications network. When incidents like this happen, it is hard to call the office as people relied on phones that does not work in 70 percent of the operational areas. The frequent communal fighting also creates fear while on the job", Deng says.
Some believe COVID-19 does not infect black people in rural areas. Many of the prevention measures are ignored in social gatherings. Even a polite refusal of a handshake could offend local leaders.
Northern Bahr El Ghazal Zone Program Manager Esatu Elilo says, "We know that when households have food for their family members, everyone is able to find a way to produce for their other daily needs. Thus, even in the middle of the pandemic, our team finds the courage to bravely confront bad weather conditions so that farmers receive agricultural inputs and training before the peak planting season elapses."
Deng explains, "The Covid-19 pandemic has added an additional challenge to our work. Attendance of people on community training has been reduced to 5-10 people per session thus causing delays in implementation. It also takes more time unlike when we can mobilize people in large gatherings for awareness and workshops."
Related story: My strength comes from helping protect mothers and children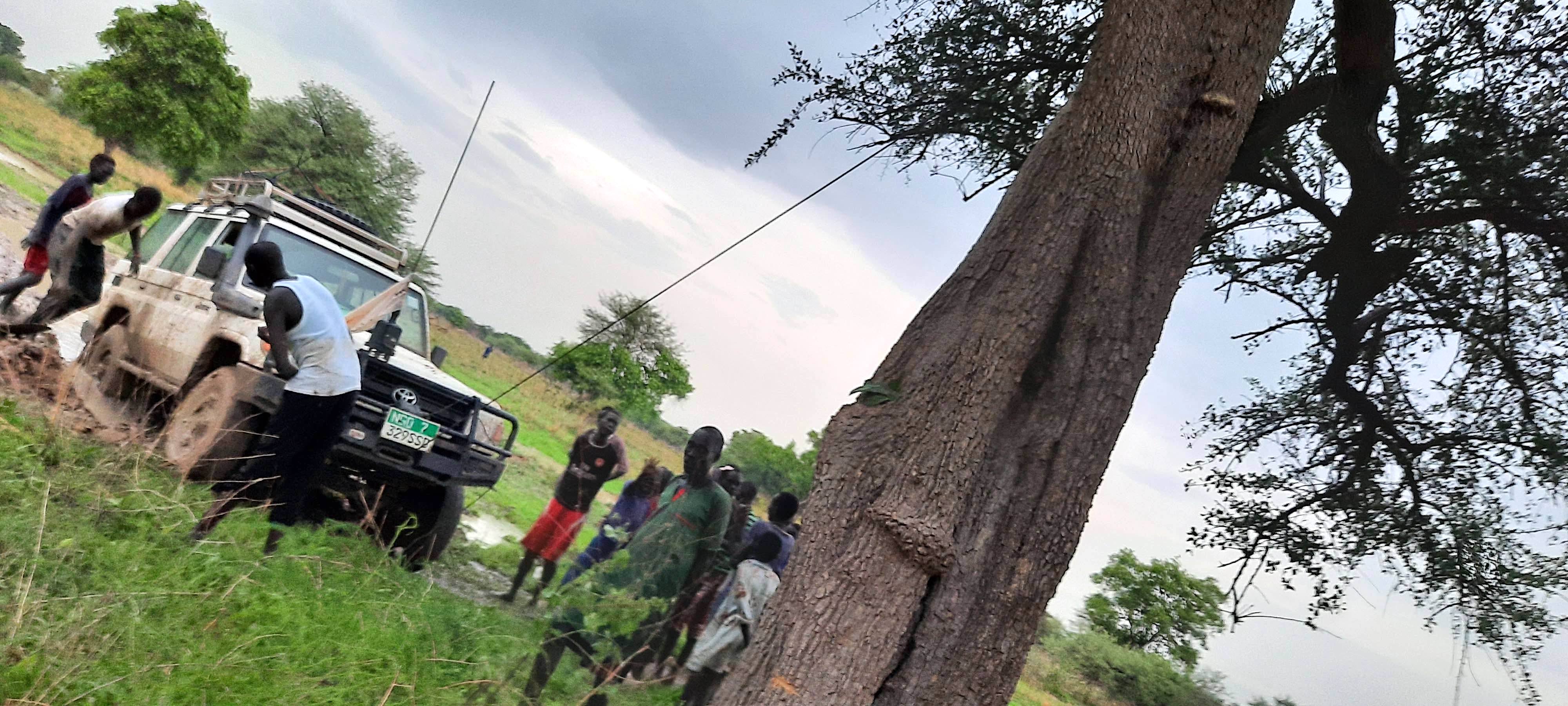 The misconceptions about coronavirus still run wild in the villages. "Some believe the virus does not infect black people in rural areas. Many of the prevention measures are ignored in social gatherings. Even a polite refusal of a handshake could offend local leaders", Deng shares the realities on the ground with a smile. His team is composed of nine project staff and five extension service providers from the government supporting the work.
Deng started working with World Vision in April 2013 as Agronomist and Livestock officer base in Warrap serving for over two years before moving to another organization. He rejoined World Vision in late 2017 for the GREAN project. "When I left, I missed the weekly devotions and Bible reading. This motivated me to return to World Vision", he confides.
Watch video: #ZeroHunger: Women on the frontline boosting food security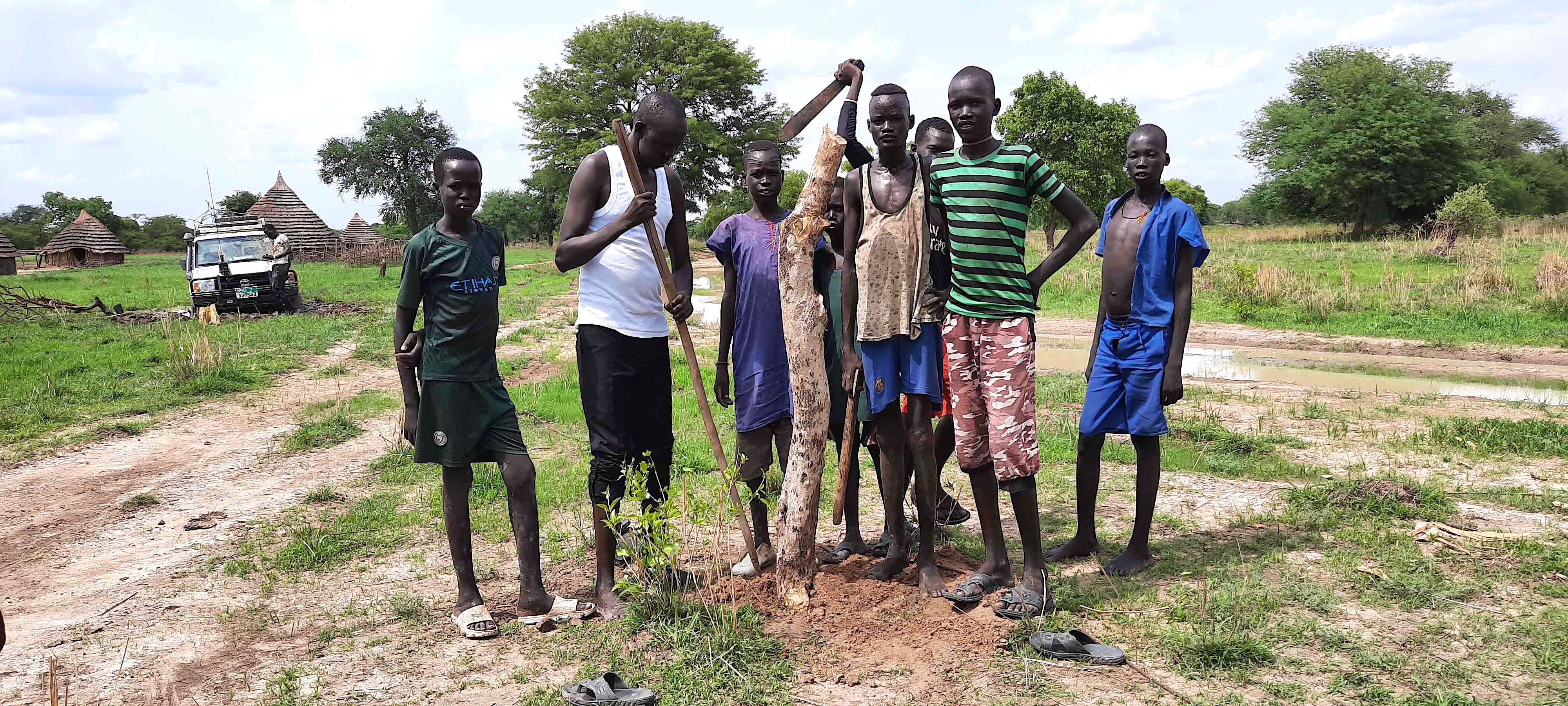 A former refugee himself, Deng completed his primary education in Kakuma Refugee Camp in Kenya and a degree in Animal Health and Production at Busoga University in Uganda in 2012. His wife Tabisa Nyiel Bol and two children Ajuong Deng Mach, 4 and Aluel Deng Mach, 2, are still on the refuge and live in Uganda for security and better educational opportunities.
Tonj North County, a part of Warrap State, has an estimated 234,593 population. The area is reachable by flights operated by UN Humanitarian Air Service (UNHAS) to Kuajok town and takes a two-hour land trip to Tonj North. Elilo concludes, "There is no efficient road network within the county and access to villages where farmers do their daily activities are most of the time difficult."
Watch video: Helping strengthen resilience in South Sudan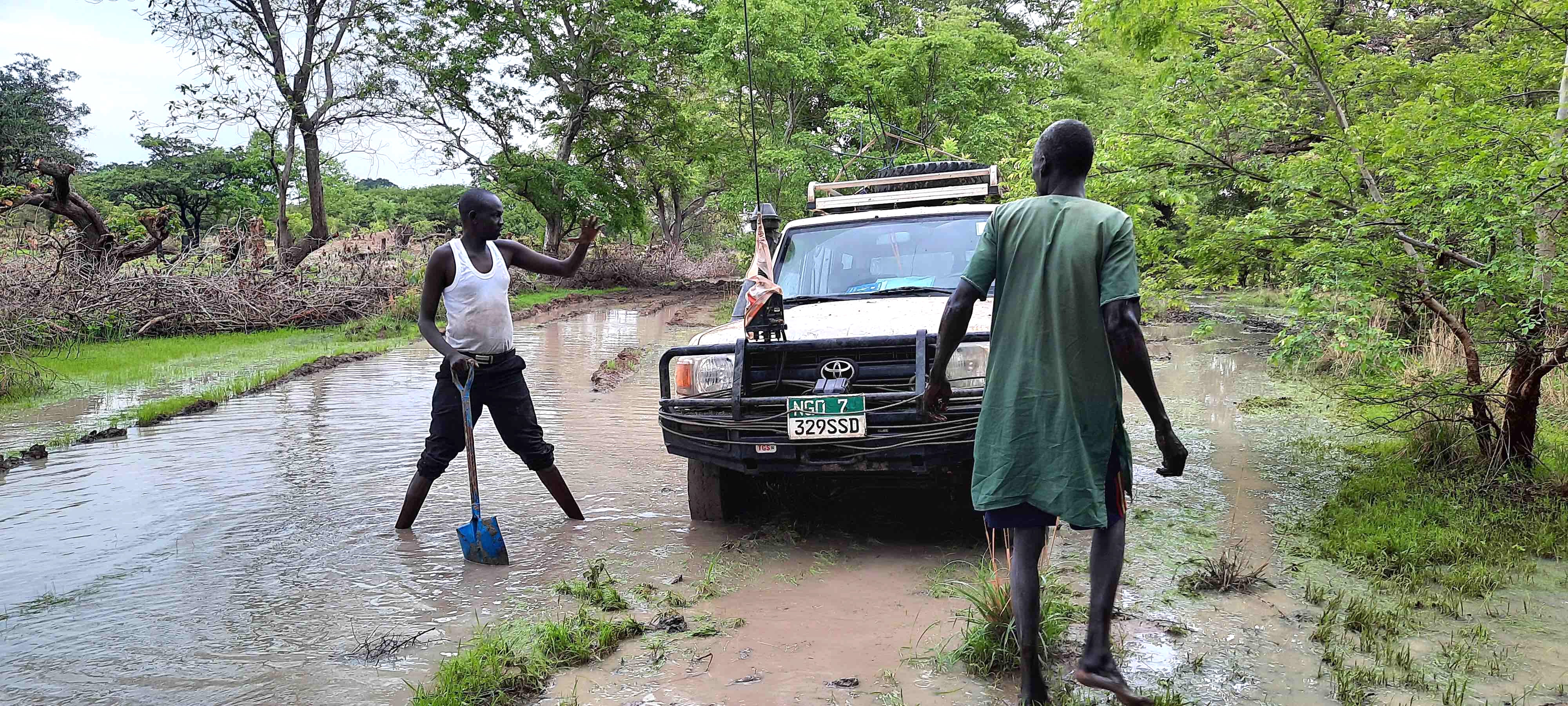 Note: Main cover photo features World Vision driver Aldo Nul trying to get the vehicle off the mud. 
By Cecil Laguardia, Communications Manager I Photos by Michael Deng, Aldo Nul and World Vision's Tonj North team, Warrap Zome.