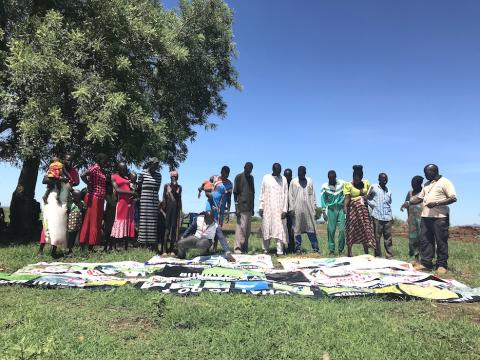 Unexploded ordnances from South Sudan's conflict continue to pose danger to communities
Wednesday, May 29, 2019
World Vision's weekly campaign on mine risk education in South Sudan's communities has reached close to 20,000 people, but the dangers continue to exist in many areas in the country.
Helen, a 28-year old mother of two, joined the activity with her 4-month old son, Wilson, and went home grateful about what she has learned. "I learned about warning signs when there are dangerous materials around us and how to keep our children safe", she says. She was relieved she now knows who to call in case there is a suspected unexploded ordnance (UXOs).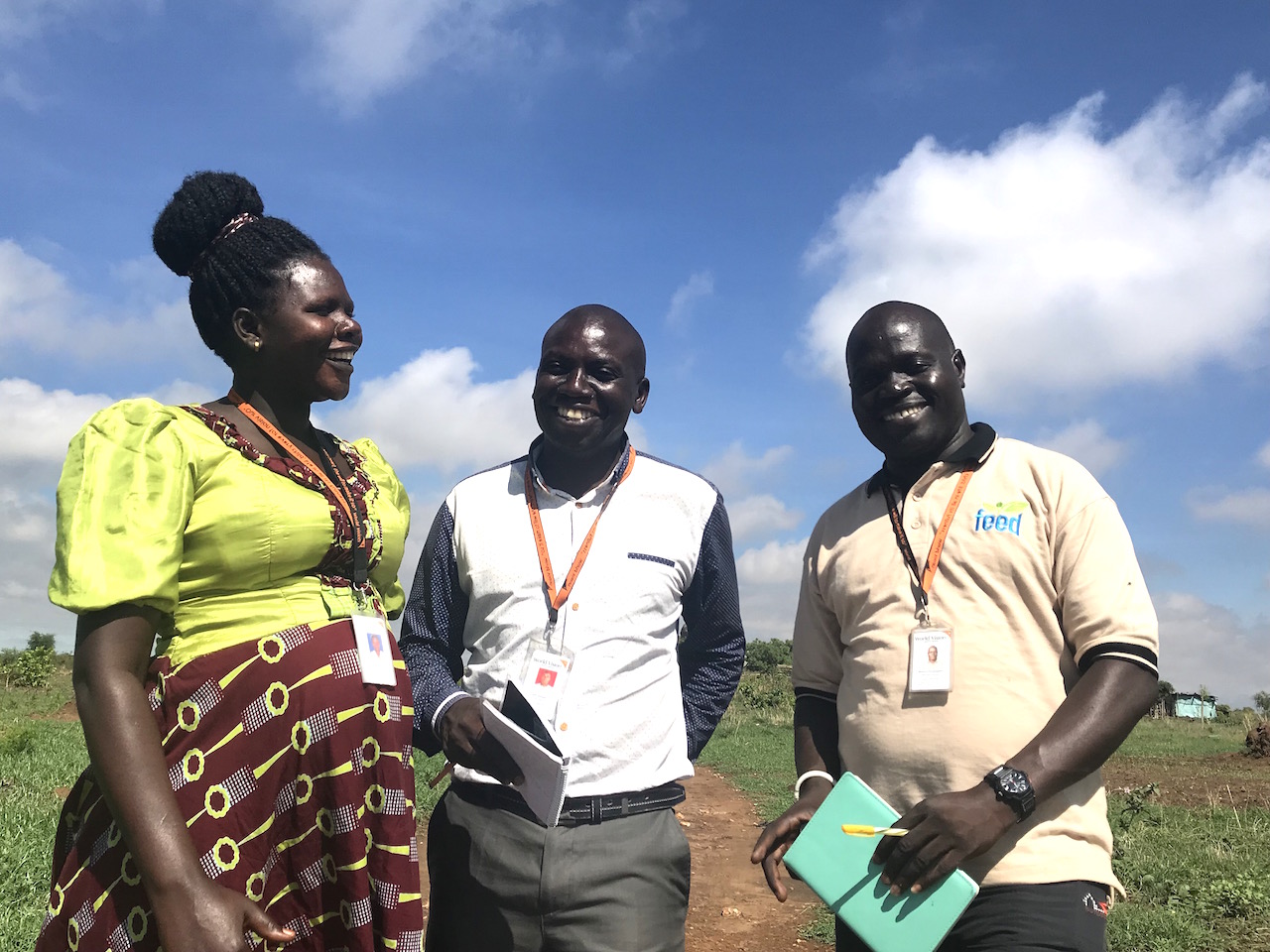 Moroyok village chief, Luyawana Laku Lubang, led the 30 community members who attended the Mines Risk Education (MRE) activity conducted by World Vision's MRE team, composed of Supervisor Iddi Godwill and Educators Abanzi Christopher and Aya Susan Osman.
A 10-year veteran on mines clearance work, Iddi said the communities have always welcomed them and showed interest to learn about the risks and what to do when they find a UXO.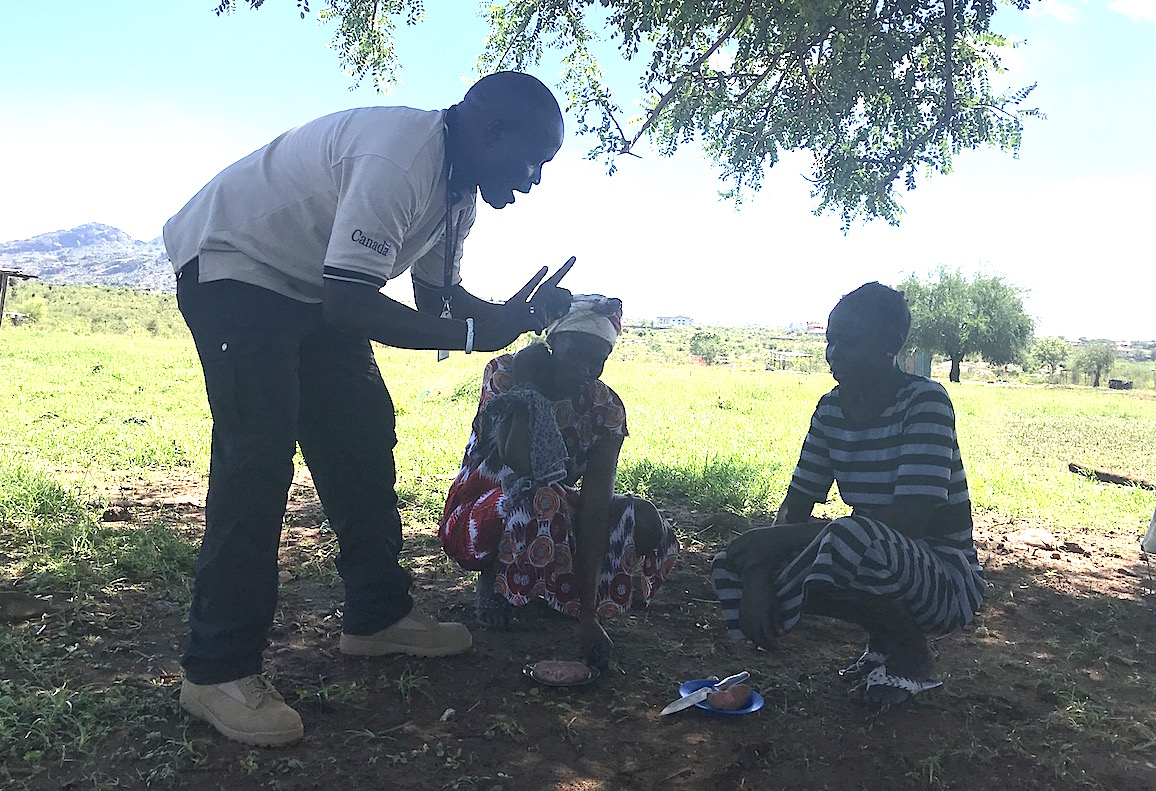 "As soon as we do the activity, people will always realize there is something suspicious sitting around the village – sometimes inside their own houses. In many cases, the children play with them, which has already caused many deaths and injuries", Iddi says. The team was always certain that as soon as they finish the activity in a village, they will get a call the following day.
In January this year, the United Nations Mines Action Service (UNMAS) shared in a report that it marked its "one millionth destruction of explosive items" in South Sudan. However, UNMAS South Sudan Program Manager Richard Boulter said "approximately 39 square kilometers remain, comprising some 210 mine fields, 124 cluster strikes and 35 battle areas".
It is further reported that UNMAS expects to "clear these known areas in the next three to five years"*.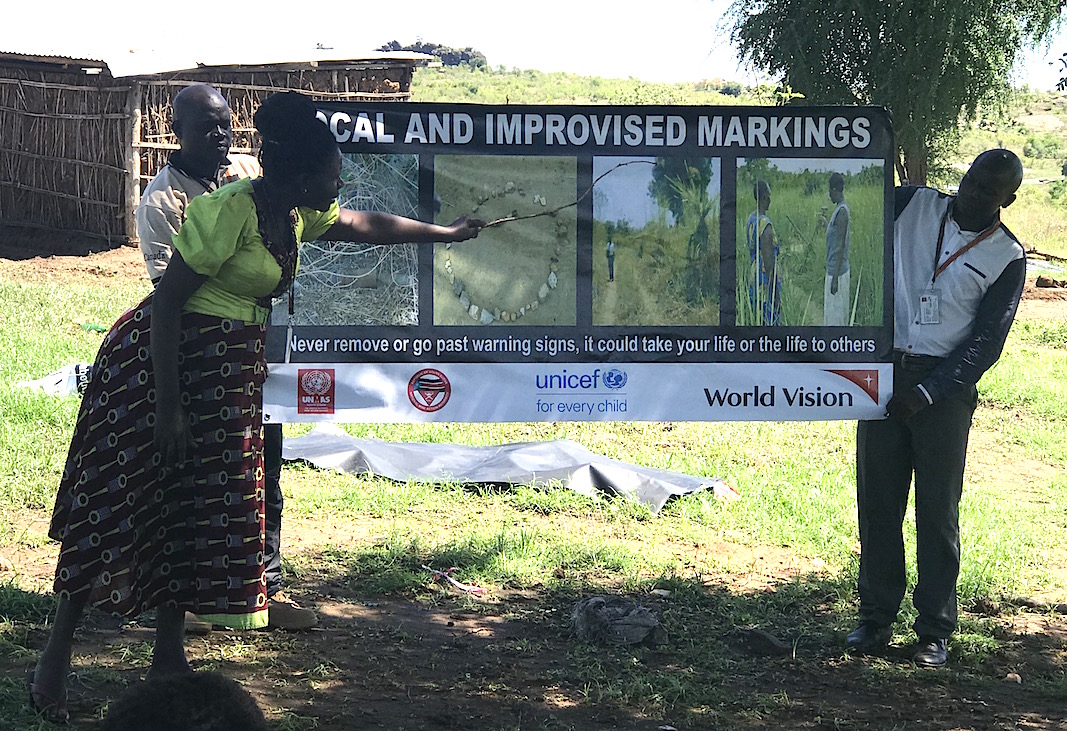 Chief Luyawana Laku Lubang expressed concern that children are the ones at greater risk because they play with materials they find around the village if they are not warned. He says, "With what we learned today, we can warn them on what to avoid, mark what we think are possible explosives and inform authorities."
Village secretary Omar Joha added that they can include the topic in their regular meetings and make sure the people are aware and also share it with others.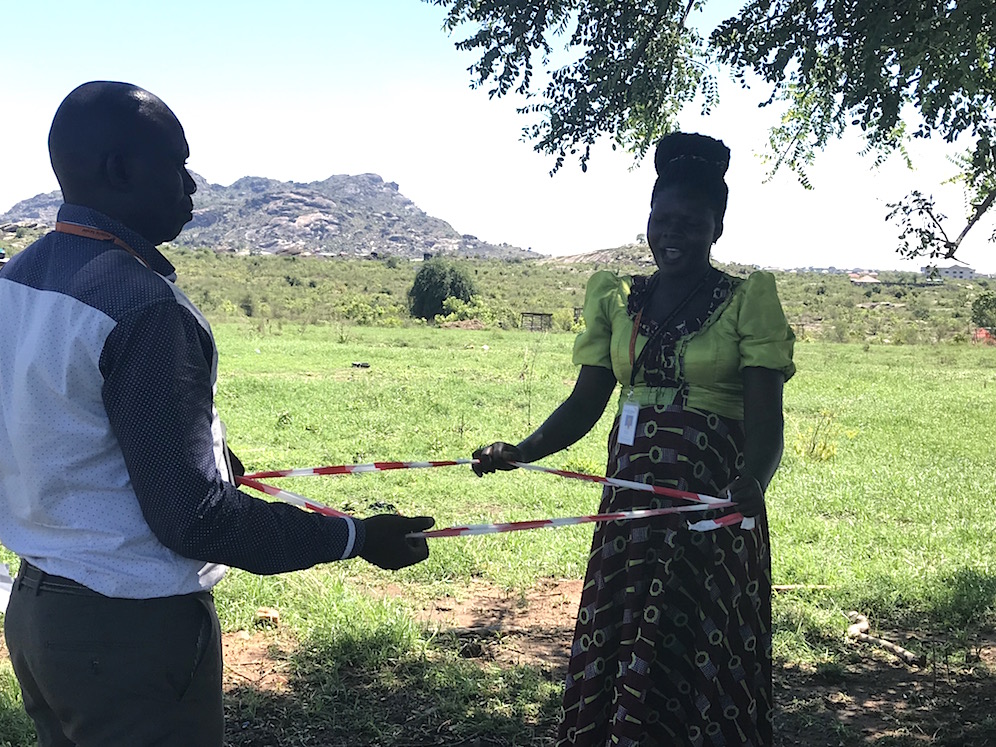 Educator Abanzi Christopher asked two women to demonstrate by doing house chores with one of their hands tied. They both expressed that it was difficult, for example, to cut vegetables for lunch. "Simple illustrations like this help people understand, why they need to be careful about safety", he explains.
Susan Osman explained that through various support groups and references, the team identifies areas with potential risks and coordinates awareness activities. "As a mother, I understand how hard it is to lose a child because of mines and UXOs. With my work, I am glad to help families avoid this painful experience", Susan says.