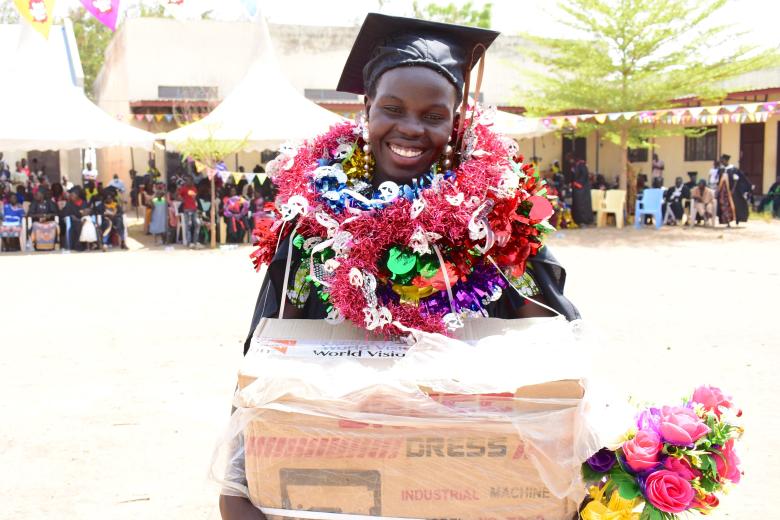 Vocational graduates challenged to use skills to change their lives and build a stronger South Sudan economy
Thursday, April 28, 2022
The tailoring graduates could not hide their joy at the Mazzarello Women's Center. Their dream has come true. They were joined by the primary school girls from Mazzarello Primary School wearing their beautiful attires and performed a dance for the celebration.
WFP representative Moses Owani says, "I appreciate the women and World Vision. I thank the women for their resilience, strength and hard work to help build the country's economy. If anyone needs to succeed, it should be the women."
Owani adds, "With the skills gained, you are going to bring changes in South Sudan. Do not go home and sit back to relax. Use your sewing machines to change your life. Do not sell the machines, put them to good use."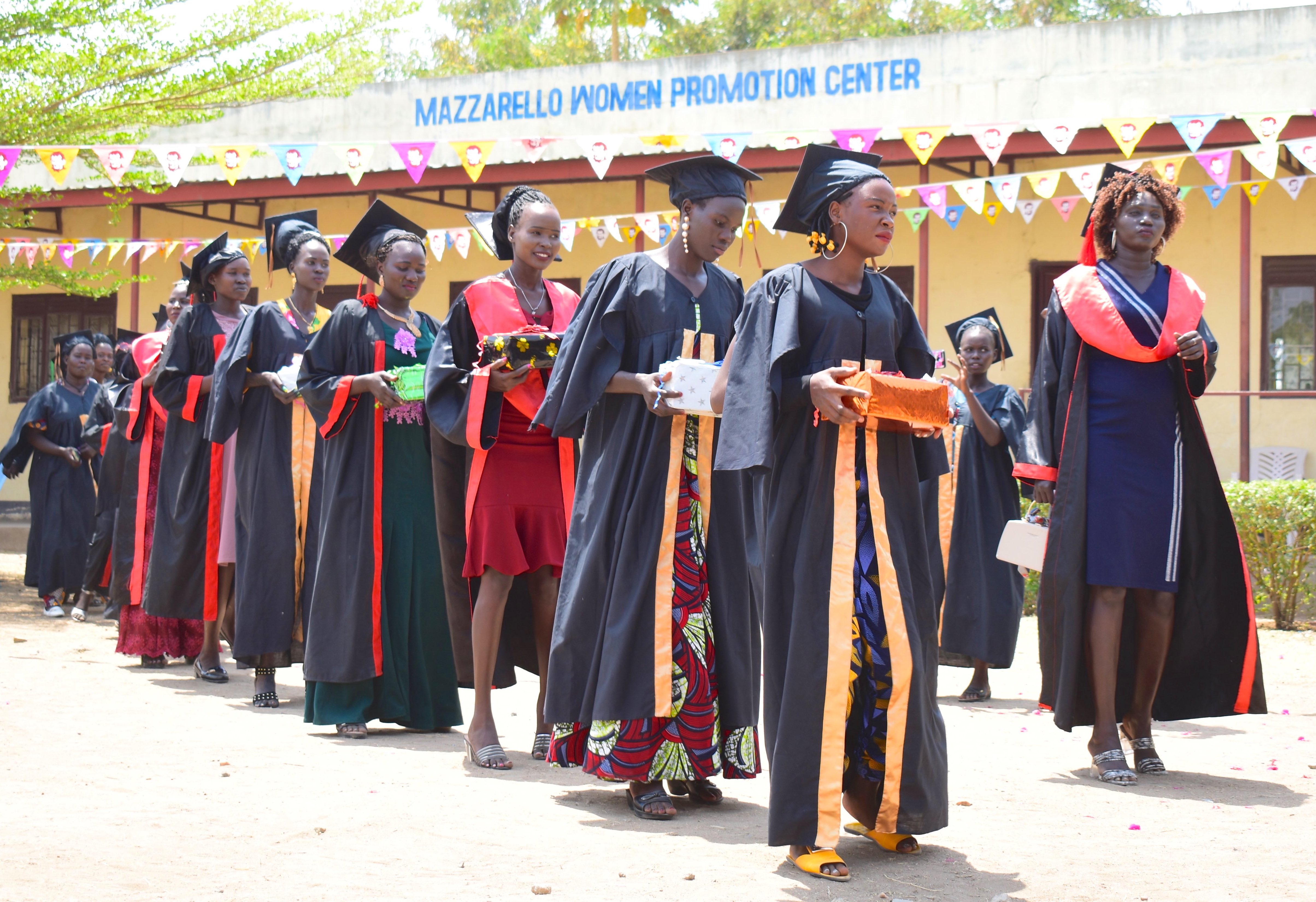 The women's center in located in capital Juba is the hub for vocational learning where women learn different skills like tailoring, baking, farming, gardening, reading and writing.
Sr. Ma. Dionisia Romero, Mazarello representative, reminded the women that they are blessed to have the opportunity to learn skills because they can empower them change their lives's direction.
"When we see you working hard for your families, we feel happy", adds Sr. Ma. Dionisia. She acknowledged World Vision's efforts for giving the women a gift they will cherish forever.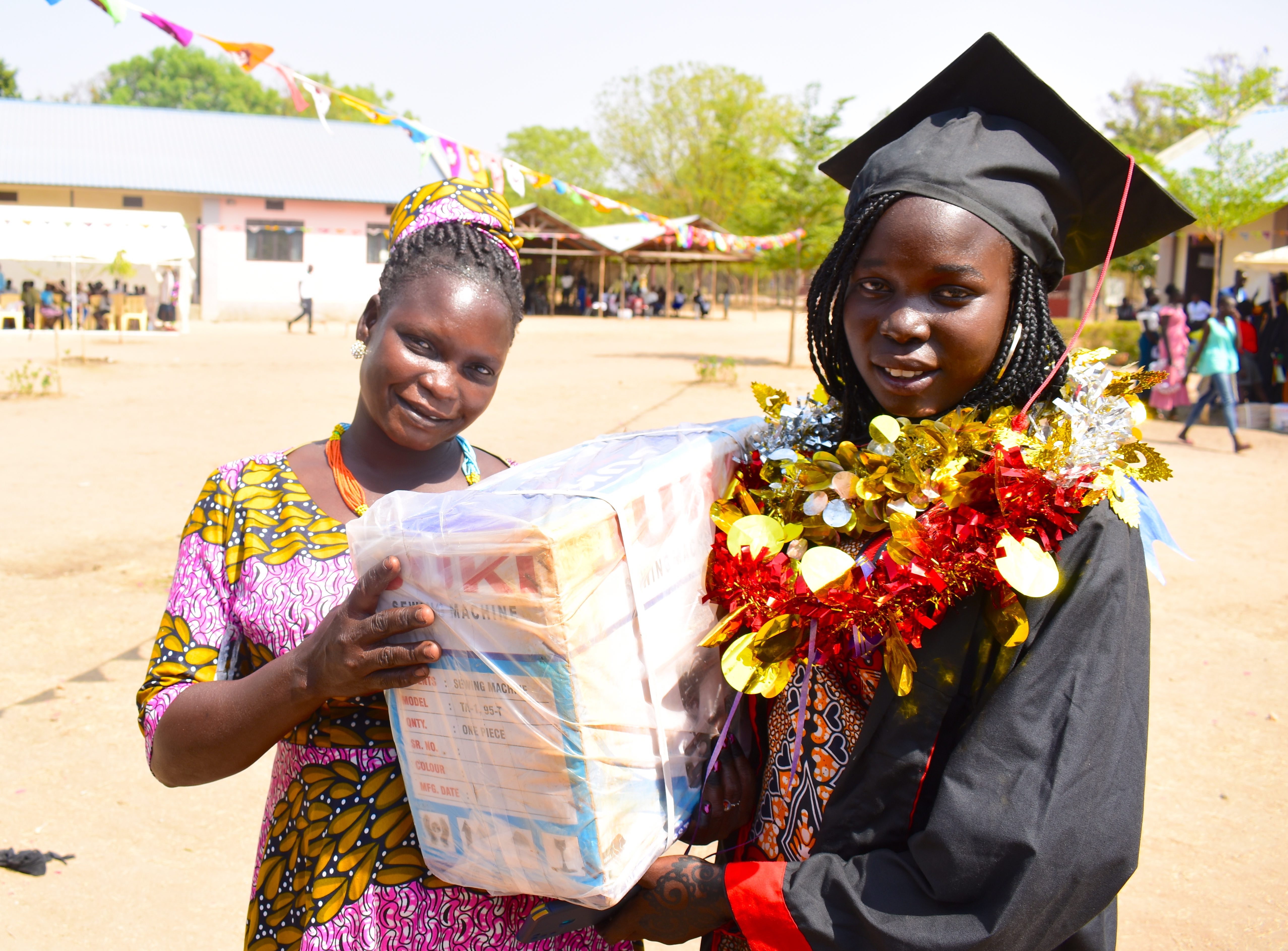 "The skills will help them provide for their families. If people are busy using their brains for the right purposes, they will not have bad thoughts", she says.
World Vision's Food and Cash Field Officer Mary Kiden thanked the World Food Programme (WFP) for supporting the vocational training in Juba and Peri Urban. "The skills will help create employment, reduce poverty and a valuable source of livelihood for women and youth", Kiden says.
I thank the women for their resilience, strength and hard work to help build the country's economy. If anyone needs to succeed, it should be the women.
She adds, "The technical and practical skills are critical in today's ever-changing world. Women are going to transform their families, communities and the country as a whole."
Akur was among the best students in her class but stopped in primary eight due to poverty. The 22-year-old mother of three says, "I spent nine months in this training, learned the skills and was provided with the machine to start my work."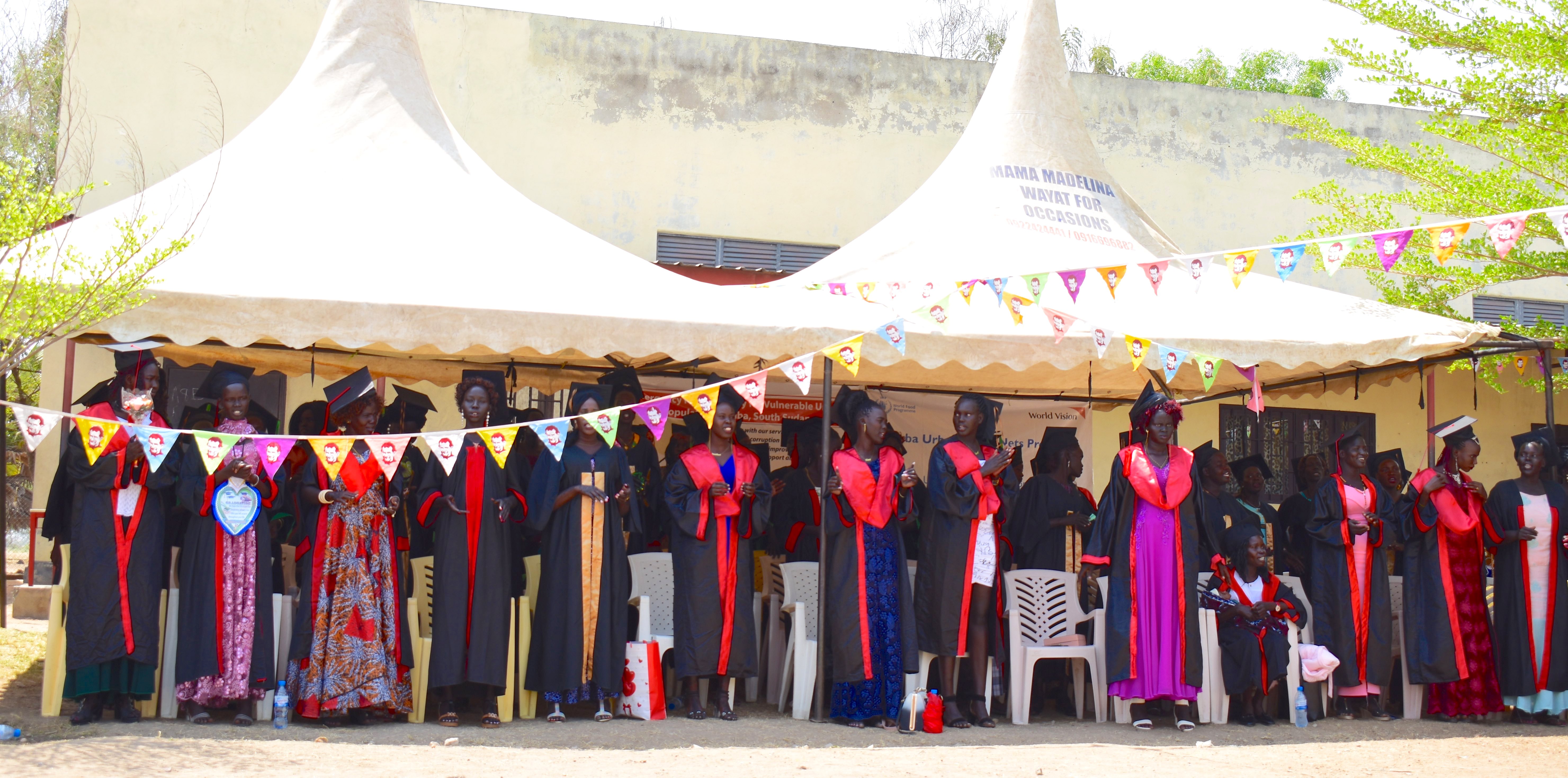 Her husband used to ask why she usually left home for the center. She adds, "I told him that I was doing it for our family. He is not employed so I have to find ways to provide for our family's needs and food. I will encourage more women to enrol so they can earn and be independent."
Suzan, a 16-year-old, said she will use her skills and machine to earn for her school fees and needs. She shares, "As an orphan, my aunt Viola provided for my needs."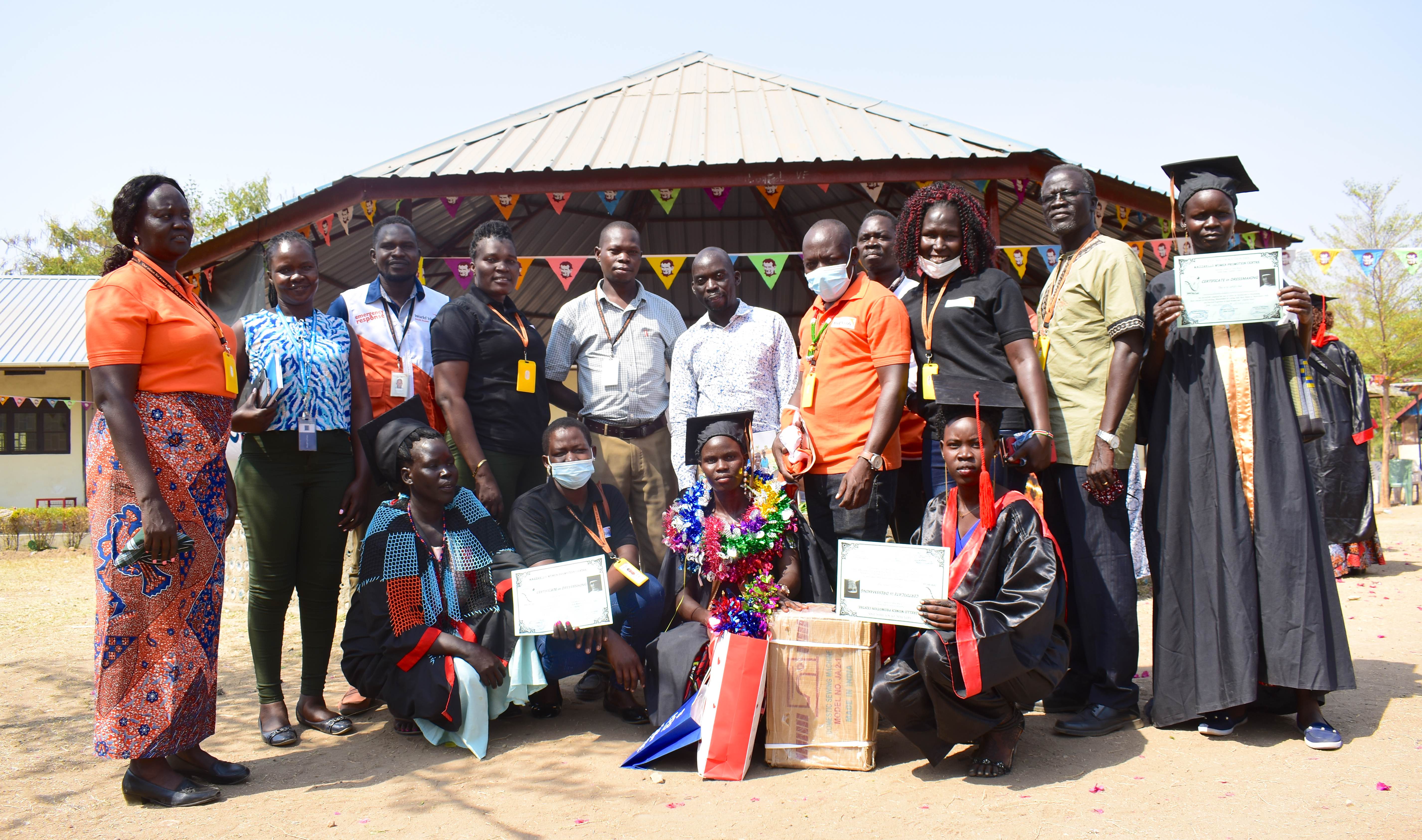 She adds, "I will now reduce my aunt's burden by going to school in the morning and do tailoring in the afternoon. My dream is to become a doctor and help my other siblings."
With support from WFP, the Juba Urban Cash for Training Project supported 208 women, youths and men to learn tailoring in Mazzarello Women Center, Women Empowerment Center, Egypt Academy Center and St Vincent De Paul Society.
The project aims to empower vulnerable girls and women economically, actively participate in peace building as well as enhance economic transformation and national development.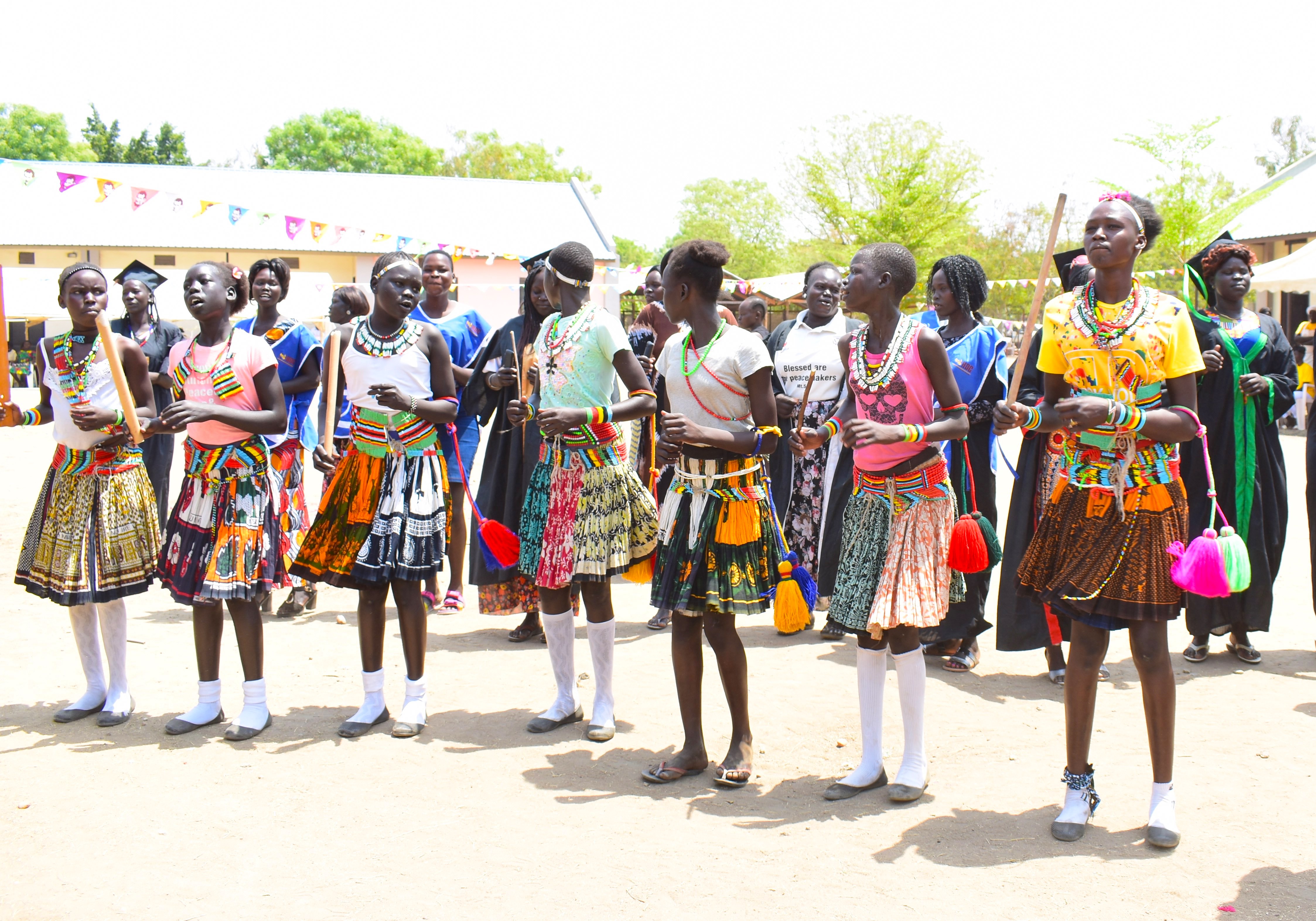 Story and photos by Jemima Tumalu, Communications Officer