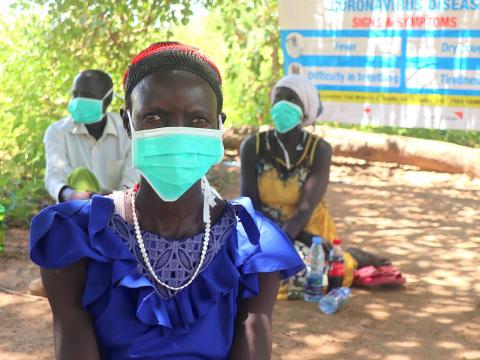 Women in South Sudan's Warrap State use seeds and farm tools to fight hunger amid coronavirus pandemic
Wednesday, October 28, 2020
"Our weapon now against hunger is seeds and tools. We have suffered long enough, it is time to end it", says 40-year-old Abuk Achuil Wol.
Abuk, a mother of eight, is part of World Vision's Building Resilience through Assets Creation and Enhancement (BRACE II) Project in Kuajok County, a part of South Sudan's Warrap State.
Supported by the Swiss Agency for Development and Cooperation (SDC) and the Foreign Commonwealth and Development Office (FCDO), the project which supports 39,192 people implements conditional cash and food transfers to address the families immediate needs.
Through the assistance, they can participate in community-building activities, improve their skills, and plan in their land. In May 2020, Abuk, after becoming a part of the project, started farming in her owns a small piece of land planting groundnuts and vegetables.
Watch: Empowering women for resilience in communities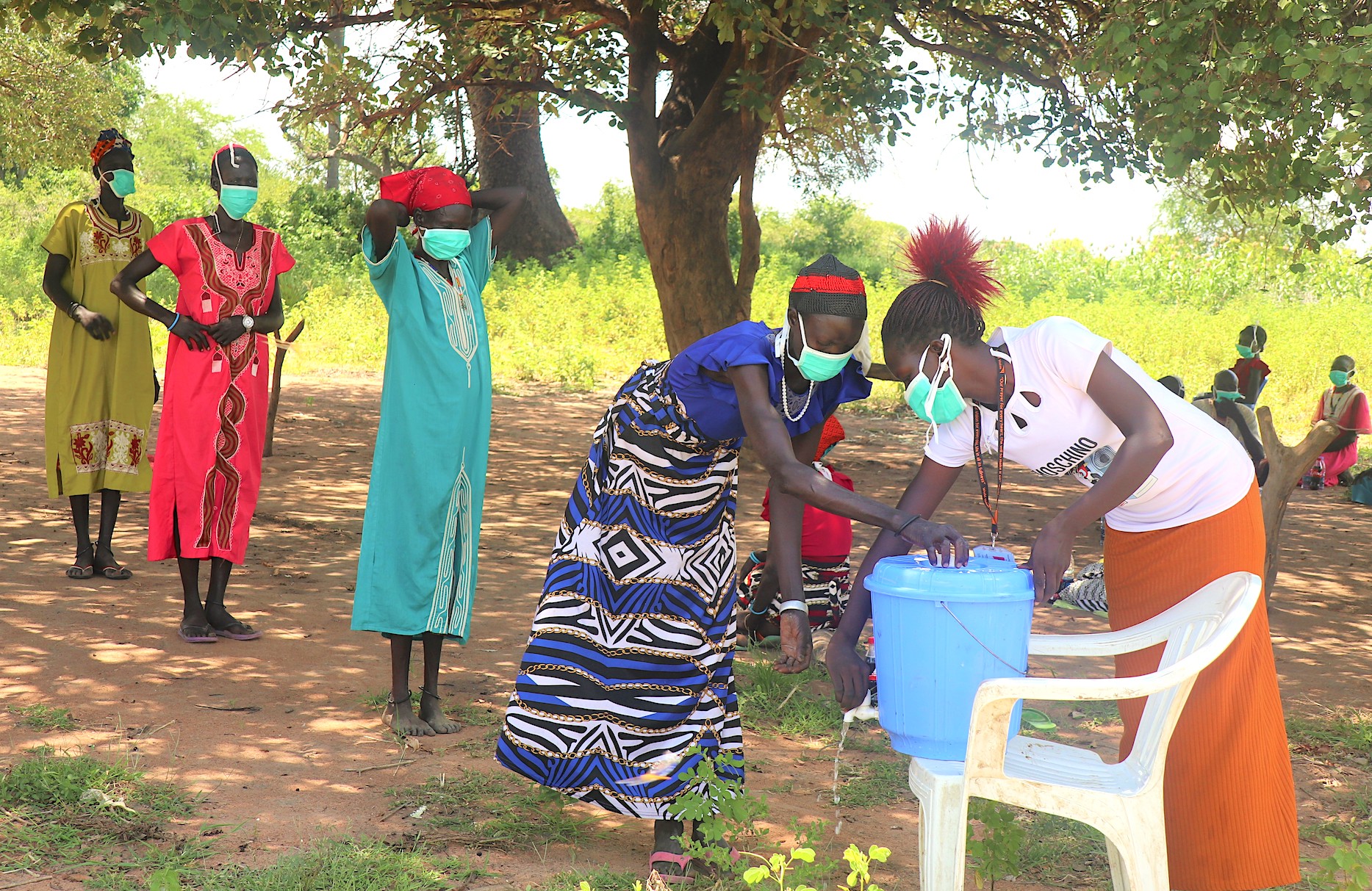 "For the first time, we received assistance from an organization. I was born and lived all my life. Most of us here are never aware of the bigger world", Abuk shares.
"We were confined to our homes and depended on our husbands for all our needs. The only time we go to town is when someone is sick, walking for 22 kilometers", she adds.
The monthly cash assistance of USD49 is provided upon enrolment to the program for the first six months as they wait on their first harvest. The support continues for the first three months of their second year as they graduate from the program and pursue the work independently.
World Vision will eventually leave but the skills and knowledge we learned will forever remain with us. Our children will learn from us.
"When I received my first cash assistance, it felt like a dream because no one has ever given me that much. I rejoiced each day for what God decided to do in my community through World Vision. Our lives changed for good in such a short time", she says.
Abuk believes that empowering a woman, it also means empowering a community. She adds, "We were not only provided with seeds, tools and taught improved farming methods. World Vision also trained us on proper hygiene, nutrition practices, and healthy living."
She said this helped improve their lives and the entire community. "This time we were aware of the coronavirus killing people around the world so we are able to follow the measures whenever we come together to b safe", she adds.
Watch: Meet Akech from Warrap who won the award as Global Game Changer for Women in Agriculture
Coming from a pastoralist community where raising cows, goats, and other animals are regarded as an important tradition, Abuk invested her income in buying goats. "I never dreamed this would happen in my life. I cannot wait for our next harvest to happen", she shares with excitement.
"World Vision will eventually leave but the skills and knowledge we learned will forever remain with us. Our children will learn from us. As a community in Butchuar, we appreciate the effort, time, love, and care World Vision gave us", Abuk says.
BRACE II's Project Officer Deng Chol said women empowerment is a right of every woman so they can participate in fighting food insecurity, foster economic development, and social transformation, as well as achieving gender equality.
Deng says, "Women like Abuk, when empowered, are able to help raise and provide healthy food from their farms and buy their children's needs."
Watch: South Sudan's women power food security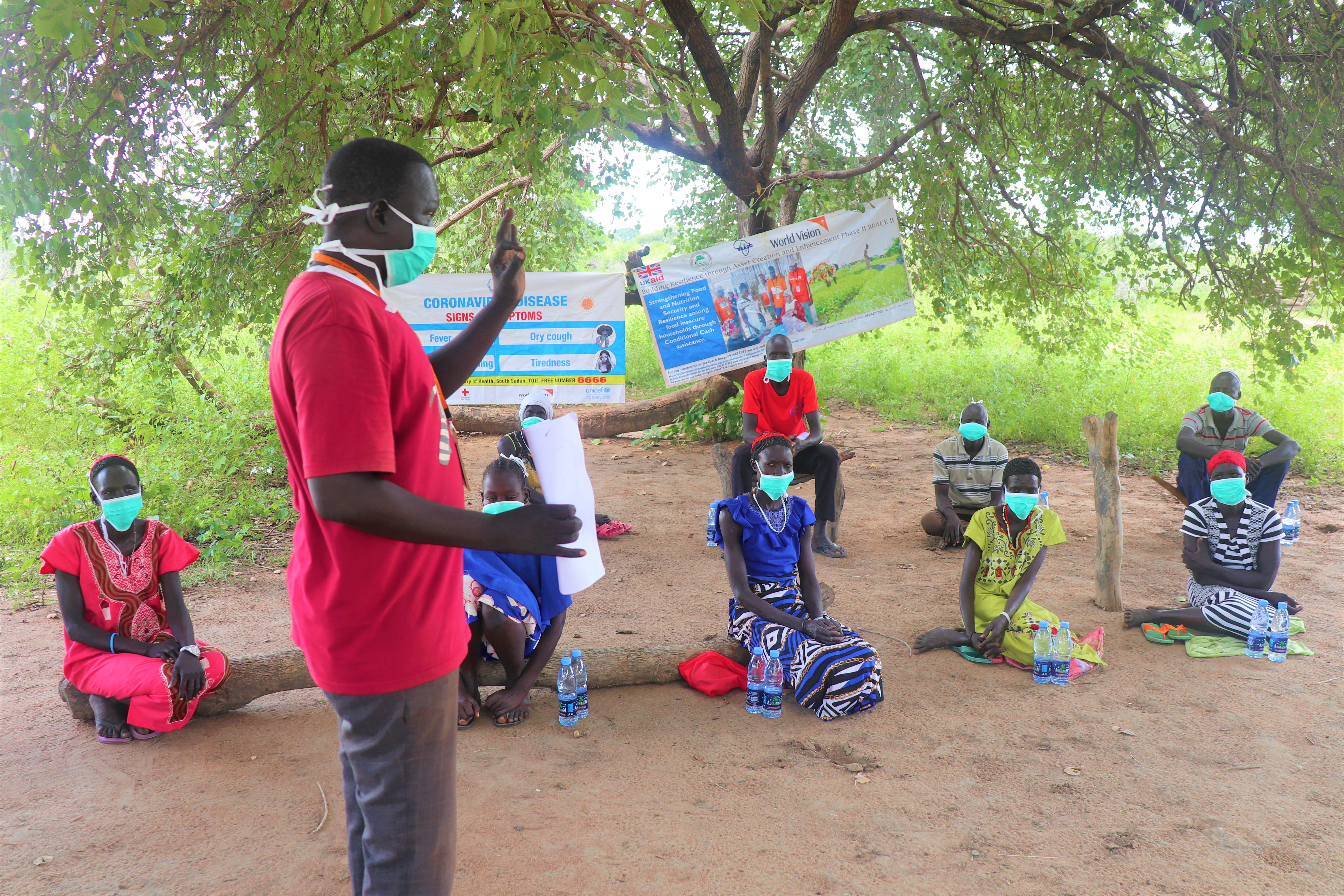 Story and photos by Scovia Faida Charles Duku, Communications Coordinator