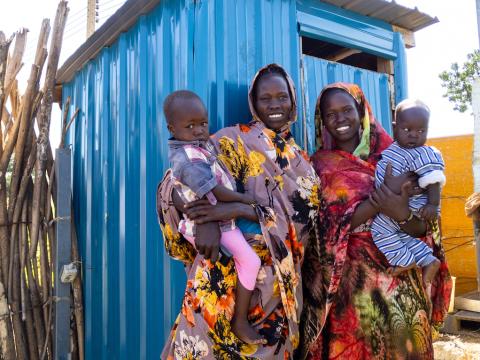 World Toilet Day: Leaving no one behind in South Sudan
Sunday, November 17, 2019
A recent UN report states that an estimated 63 percent of South Sudan's population continues to practice open defecation. World Vision built 7,924 toilets to help keep children and families from health risks caused by the unsanitary practice.
"As a woman, I feel better that my toilet is close to our house. I do not need to go to the bush to defecate. The children no longer have to go outside where they are not safe from wild animals", Nyankyok, a 22-year old mother of two in Melut County, shares.
When World Vision helped the family build a permanent toilet to replace their makeshift one, she was relieved. She says, "Before it was terrible because the children just do it everywhere." Nyankyok's family shares the toilet with neighbor Teresa Ayuel, 24, a mother of four.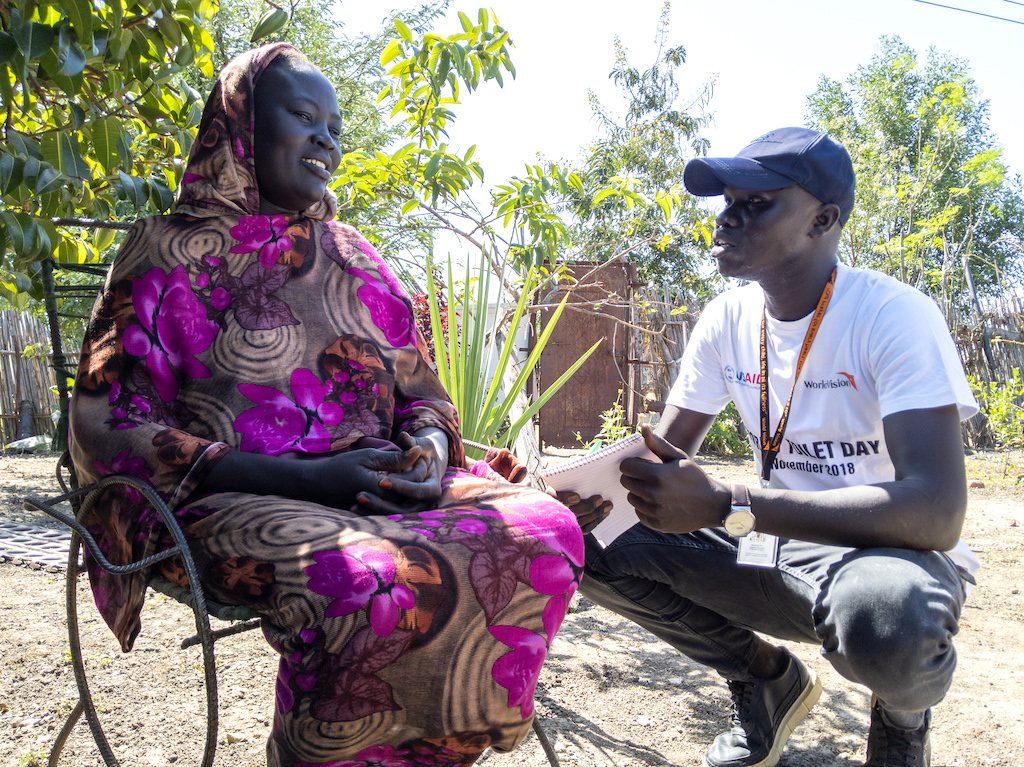 Winning the sanitation challenge through women
"It was good for the campaign against open defecation to start with women. It is more effective because women are the ones cleaning the house, caring for the children and cooking food", says hygiene promoter Kodok Tor. "Imagine how easy it is for children to get sick if the women are not aware of proper sanitation", he adds.
With a smile, Tor says, "But I start with myself. I practice what I share with the families and make sure my own family also follow proper sanitation and hygiene. I love my work because I help my people." He said as a promoter he learned a lot and realized his mistakes in the past. "Before, I do not even wash my hands before eating. I took my health for granted", he adds.
Akech, 43, a mother of six, confessed her children used to go to the bush to relieve themselves. She says, "I am glad we were taught about the risks of defecating anywhere. Having a toilet inside our compound made me happy because it keeps my growing daughters from going outdoors at nighttime." World Vision was able to build toilets for 165 households in the county.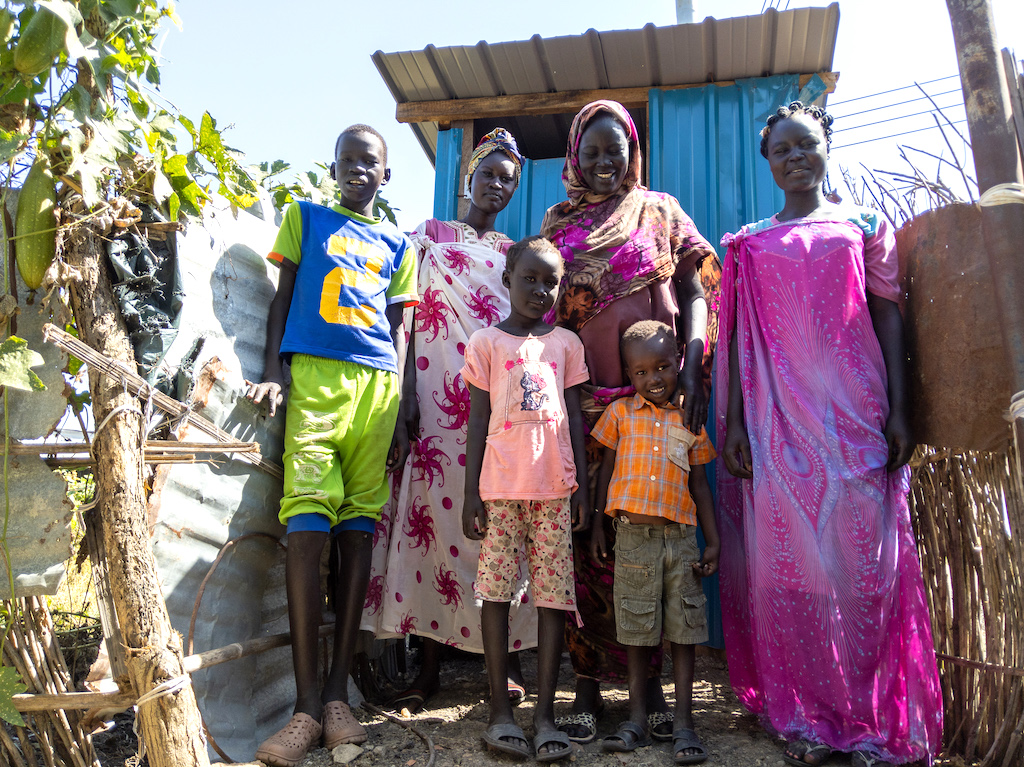 Cultural beliefs hinder behavior change in communities
"Existing beliefs and resistance to change often slow down efforts to improve hygiene and sanitation in South Sudan", explains Jimmy Moro Samuel, World Vision's National WASH Coordinator. He added that some simply do not care and disregard the health risks. A very persuasive promotion is needed for these people.
"We find out during random visits that the toilets were converted into living quarters. In other cases, they go back to defecating in the bush because they do not want the smell coming from the toilets. It takes time for people to understand", Brighton Mapiye, Emergency Response Project Manager says.
The solution is to keep ramping up the awareness campaigns in the communities with hygiene monitors reaching out to families. The people need to understand that toilets ensure human wastes are properly disposed of. It reduces the chance of contamination of water sources and food", says Isaiah Sei, WASH Project Manager.
"It promotes environmental health as it reduces the spread of diseases. Effective sanitation systems protect health by providing and promoting a clean environment", he adds.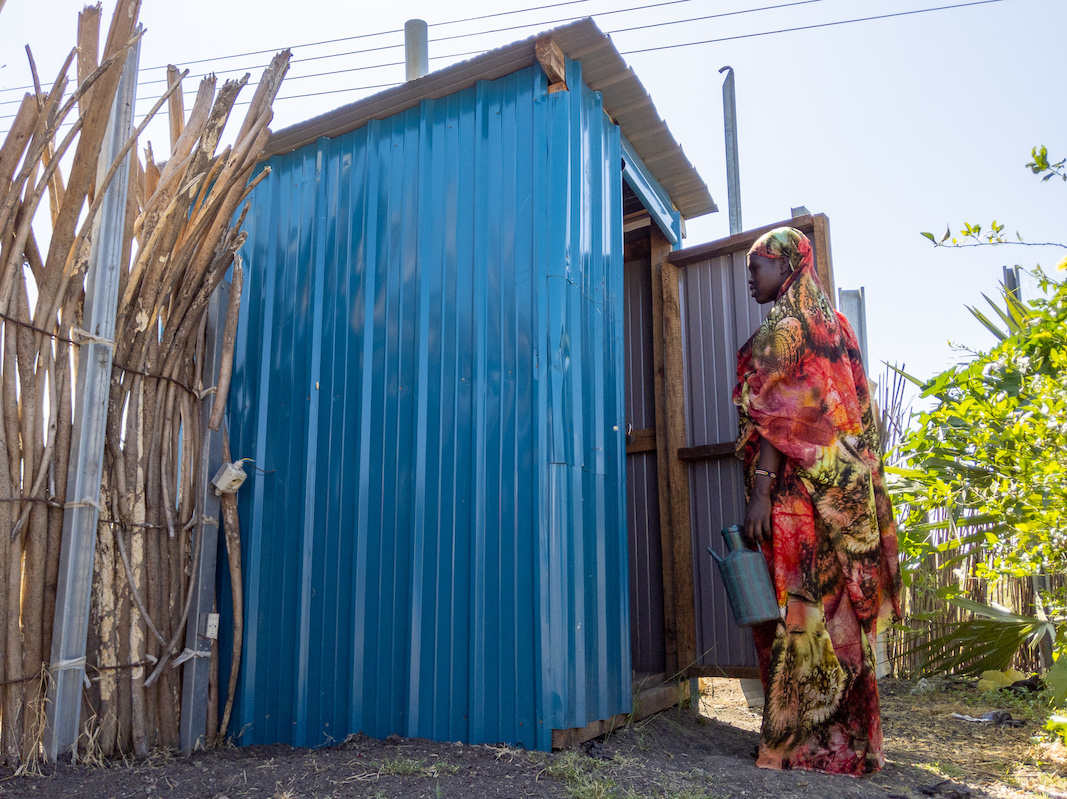 Strengthening hygiene and sanitation one toilet at a time
World Vision has built 7,924 toilets in at least 20 areas around the country, including three camps for the internally displaced. Sei shares that the task faced a lot of barriers. Sei shares, "The level of community participation and contribution of construction materials is still low, resulting in poor ownership of the facility."
Bringing the toilet materials to the counties and villages poses a tough logistical challenge. Samuel shared that many of the materials can only be sourced in Juba, the capital city, in neighboring Kenya or Uganda. "They also need to be airlifted which makes it expensive", he adds.
The water, sanitation and hygiene team is unfazed of the challenges. Mapiye says, "We just keep pushing. We need to work harder to transform the next generation and give them better lives. This year's theme "Leaving No One Behind" is a timely encouragement for communities and organizations to work together to achieve the goal."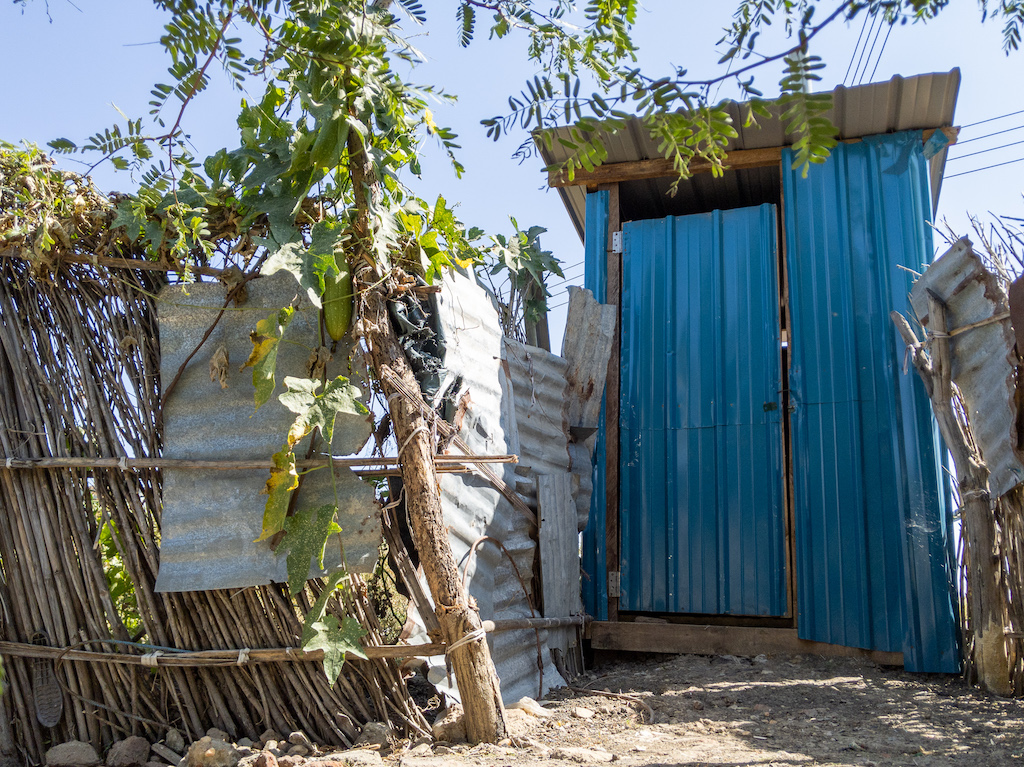 Story by Cecil Laguardia, Communications Manager l Photos by Eugene Combo/WorldVision