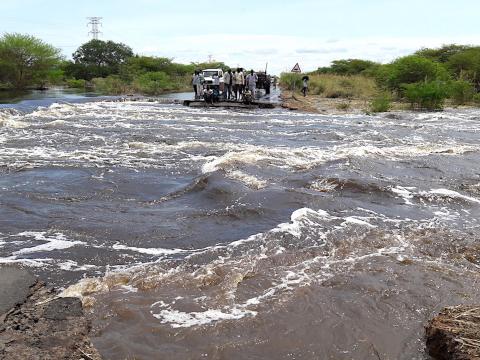 World Vision to assist 3,500 people affected by South Sudan floods; appeals for protection of children and women
Wednesday, October 30, 2019
Juba, South Sudan – An estimated 6,800 people were impacted by the recent flooding in Melut and Adar Counties in South Sudan's Upper Nile State based on the results of recent joint emergency assessment led by South Sudan's Relief and Rehabilitation Commission (RRC). World Vision's initial response will include water, sanitation and hygiene materials, shelter and non-food items and nutritional interventions for children.
Many of the people affected  are host communities and recently returned from Paloich town where they sought refuge following 2017 conflict. They were struggling to rebuild their livelihoods when they were hit by heavy rainfall on 15-19 October 2019 when the river in Maban overflowed and flooded at least six surrounding villages with an estimated 16,657 population.
Of the over 6,000 people in Melut and Adar Counties directly affected by the flood, around 1,500 of them are children under five years old. The affected communities are part of Upper Nile State is already battling against dire food insecurity. The last Integrated Food Security Phase Classification (IPC) report for South Sudan stated that 845,000 people were already classified in IPC level 3 (Acute Food and Livelihood Crisis).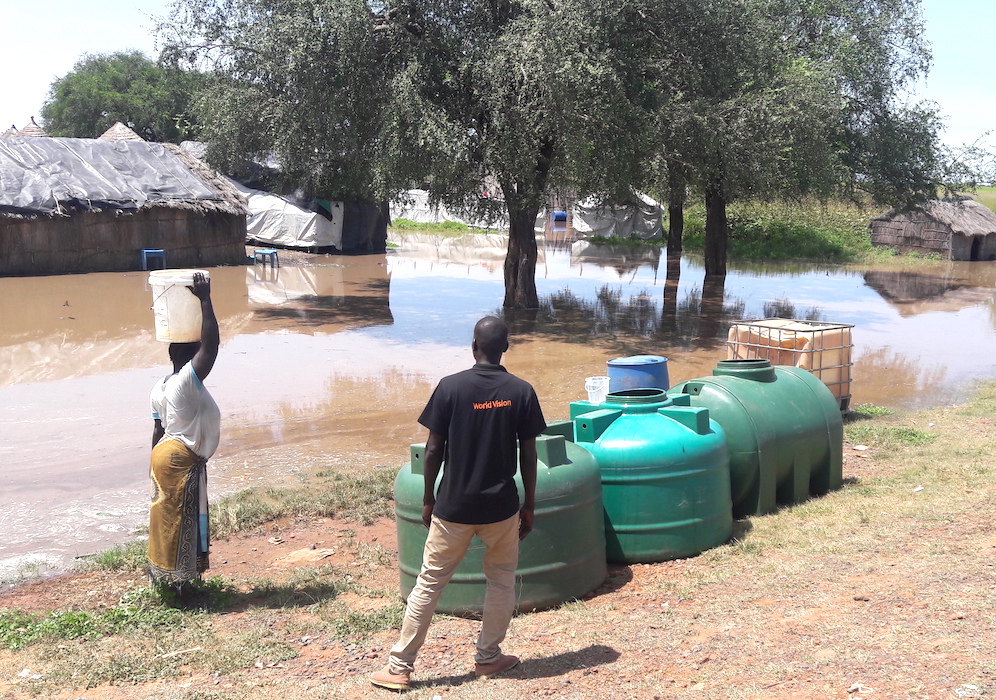 "The people left their flooded houses and started putting up makeshift shelters from the materials they recovered. Even World Vision's supported health facilities were underwater but we were relieved that it has now receded around the area. The people said this flooding was very unusual hence people were caught unaware and unprepared", shares Benson Ali Matawura, World Vision's Monitoring and Evaluation Officer based in Melut County.
Matawura added that around 180 goats have reportedly died drinking contaminated water along with a huge number of livestock. At least 15km of the road was damaged by the flood hampering the water trucking of clean water in the communities. "Mobility around the communities is very difficult at this time. Most of the families are pastoralists, and with the roads and farms flooded, their livelihoods are also affected", says Matawura.
"Emergencies further exacerbate the vulnerabilities of at-risk groups, most specifically women, girls and boys, women- and child-headed households, unaccompanied and separated children, elderly women and men, individuals with disabilities - the list goes on. It is imperative that all humanitarian organizations adhere to our ethical obligation and apply a protection 'lens', ensuring our activities are rights-based, and bring safety and dignity to all people", appeals Vanessa Saraiva, World Vision's Senior Advisor on Gender and Protection.
Four villages are still submerged in water including the farmlands. A food distribution is being proposed with the World Food Programme (WFP).  World Vision further plans to distribute shelter kits (tarpaulins, ropes, and other support materials), jerry cans, water treatment tablets and treated mosquito nets.
While the flood is gradually receding, the rains from neighboring areas can still affect the areas. Many people have expressed fear on the long-term impact of the disaster after losing their livelihoods and houses. Melut County is part of South Sudan's Upper Nile State and many flooded areas are close to the Ethiopian border.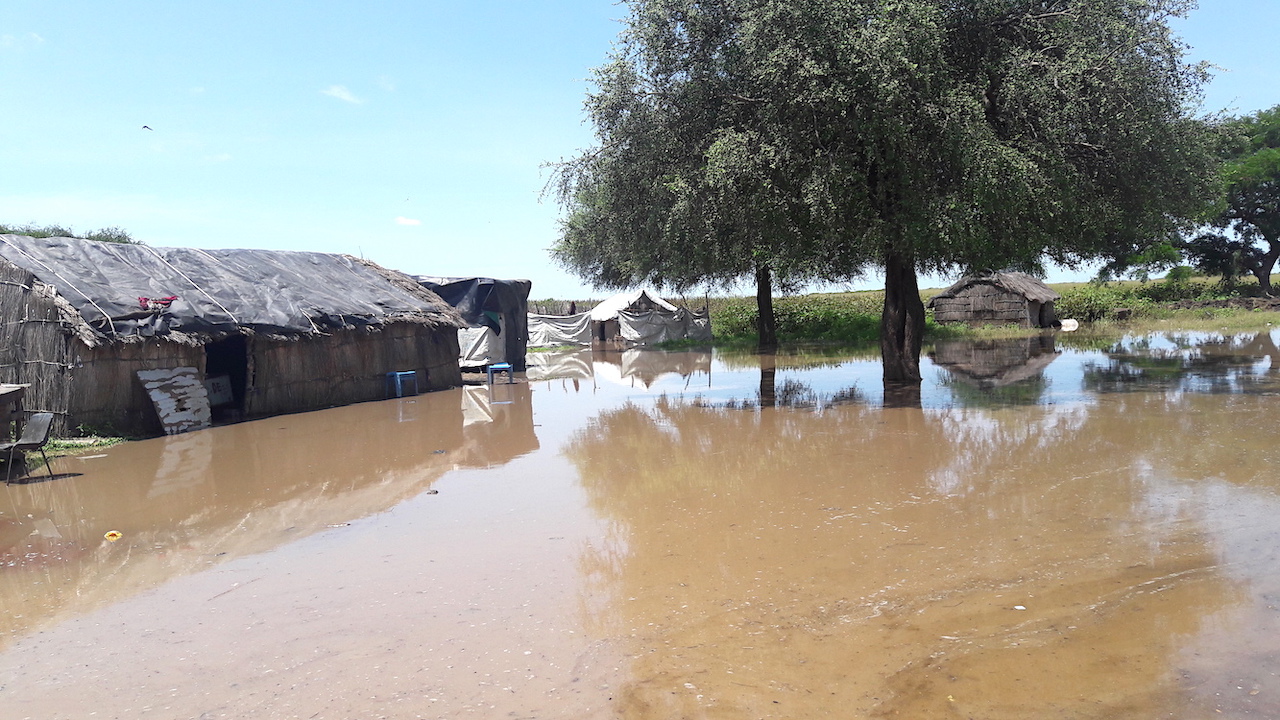 Saraiva adds, "The flooding in South Sudan will unfortunately see an increase in psychosocial distress, separation of children, their families and caregivers, gender-based violence, and displacement. World Vision is responding to the needs of women and children by mitigating protection risks across our multi-sectoral interventions, and providing dignity kits to adolescent girls and young mothers."
"We are saddened to learn of the plight of the people affected by the disaster in Upper Nile State. Many of them are already going through difficult challenges and the situation further puts many children and families at risk. World Vision is mobilizing its resources and team to work with partners on the ground to be able to respond until the people are able to recover and stand on their own", says Mesfin Loha, World Vision's Country Programme Director in South Sudan.