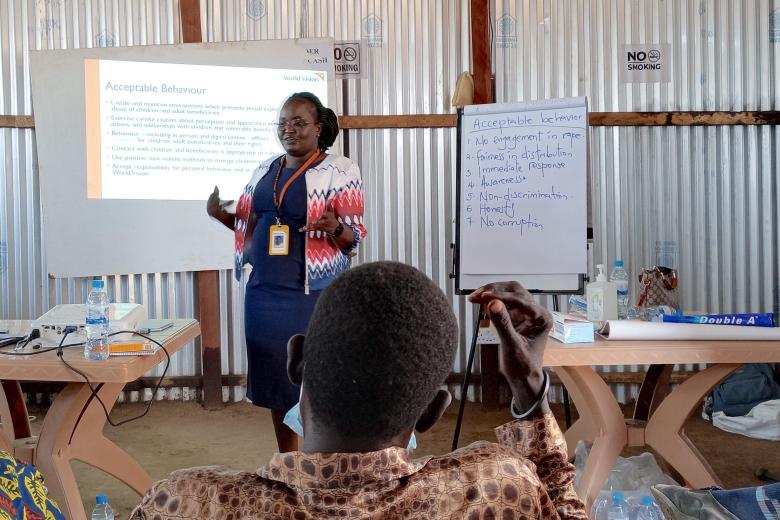 World Vision boosts safeguarding awareness in South Sudan to protect women and children from abuse
Sunday, March 6, 2022
Juba, South Sudan – A one-day Child and Adult Safeguarding Training was organized on 1 March 2022 attended by 42 participants composed of 18 women and 24 men in Mangalla Payam in Juba, Central Equatoria State. Among them were women, faith and youth leaders, people with disability and the camp chiefs.
The activity is part of World Vision's initiative to strengthen community feedback and complaints mechanism and boost accountability to affected populations through effective humanitarian interventions.
World Vision understands unique vulnerabilities and special protection requirements for children, along with the importance of preventing sexual exploitation and abuse, in particular, among other forms of adult beneficiary abuse.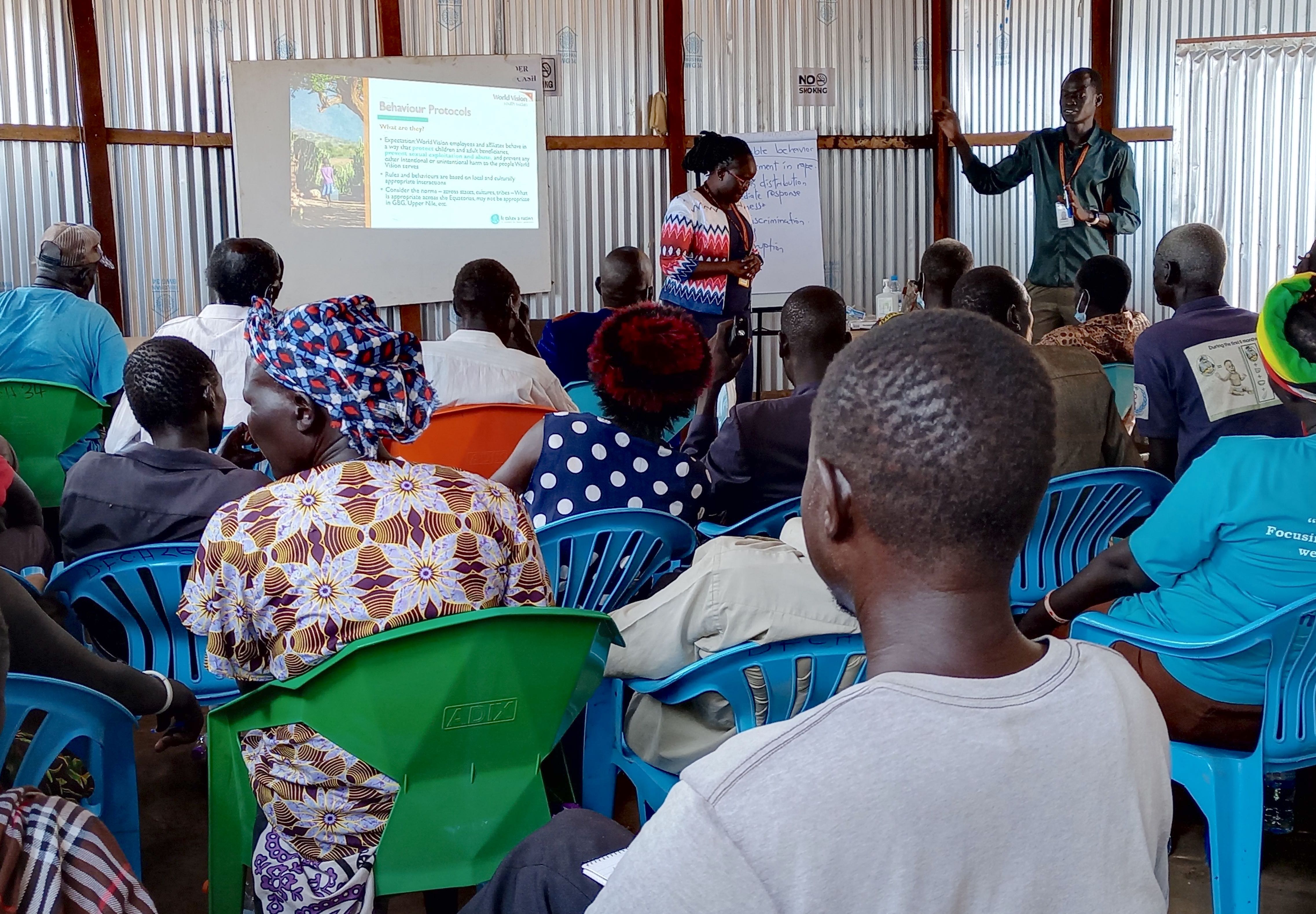 Safeguarding children and vulnerable adults we serve is foundational to all World Vision activities, programmes and our lines of ministry (relief, development and advocacy).
At the centre of everything we do is our commitment to first Do No Harm to children and adult beneficiaries, respect their rights, and to uphold their best interests as a primary consideration in all our actions and decisions.
Representing the faith based groups, Rev. William Ajak of the Pentecostal Church of South Sudan appreciated World Vision for reinforcing the message on sexual abuse and exploitation which the church views as oppression against the poor and the disadvantaged of the community, perpetrated by those with power, wealth and authority.
I am thankful to World Vision for reinforcing this message to protect women and girls and for not tolerating abusive behaviours when committed by its staff and volunteers.
"I am thankful to World Vision for reinforcing this message to protect women and girls and for not tolerating abusive behaviours when committed by its staff and volunteers. It is powerful stand to punish those who will practice such sinful acts will truly save our communities and the lives of our children", says Rev. William Ajak.
A representative of the chiefs commended World Vision for being honest and straight forward when these harmful practices are committed by those who are supposed to uphold it.
"From this awareness, I go home and work in my court with a message that World Vision is truly a Christian organization and friend of our culture who does not support immoral behaviors. It will be easier for us to always act and work together whenever we come across such cases", the representative adds.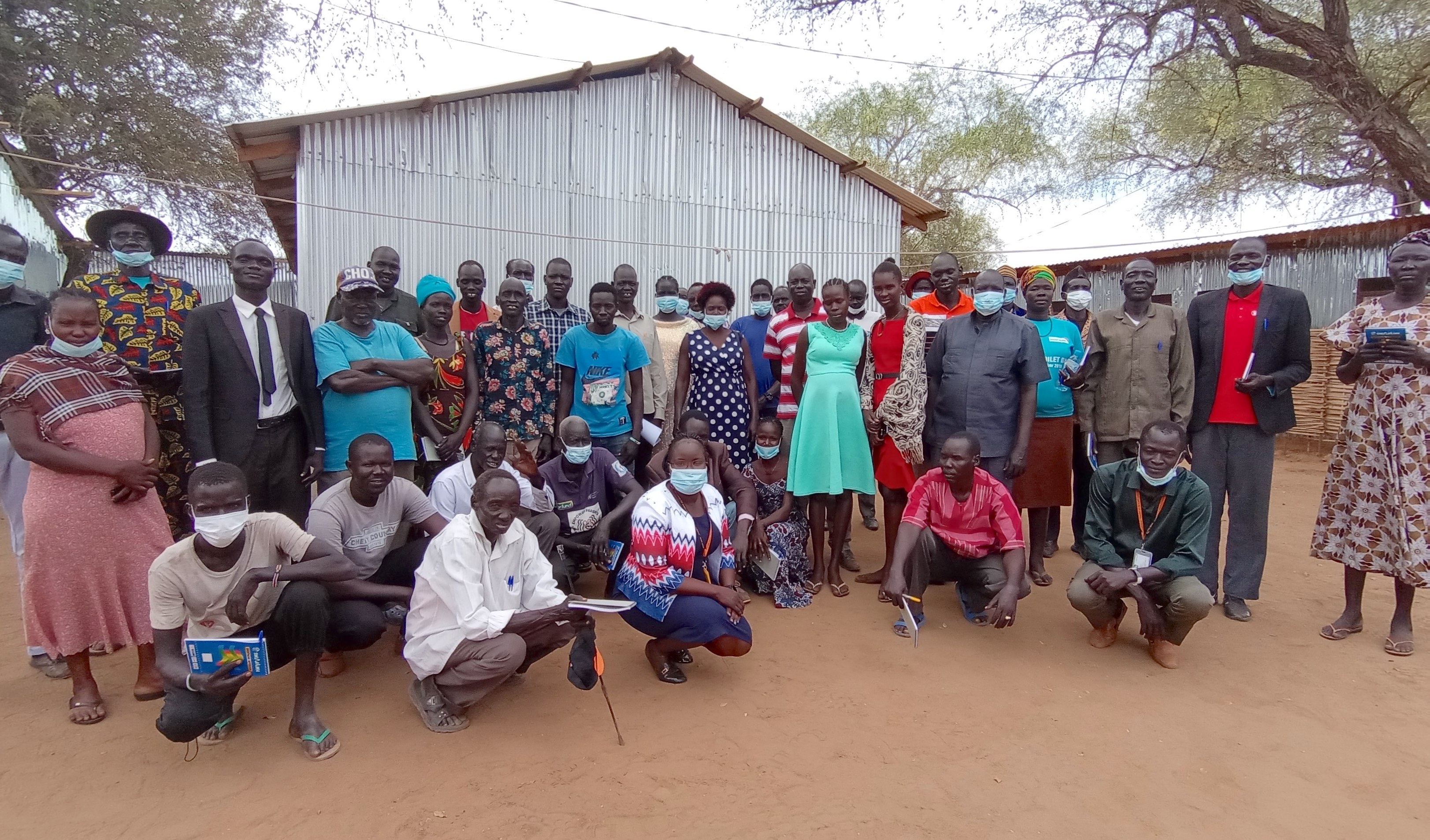 One of the women leaders acknowledged the importance of safeguarding awareness for those who directly benefit from World Vision projects so that people are expected to deliver relief assistance to the needy but will abuse through corruption and exploitation can be held accountable.
Rebecca Nyandeng, one of the leaders, says ''This training is important to everyone, women, men and children, because we have been witnessing incidents where workers or volunteers can potentially sleep with children and women whose husbands are not able to provide to their families."
"This is unacceptable and all of us must cooperate to stop such behaviors. As a women leader, I stand to support World Vision in its efforts to keep the communities aware and vigilant. I will share this message with fellow women during our women meetings and other social gatherings", Nyandeng concludes.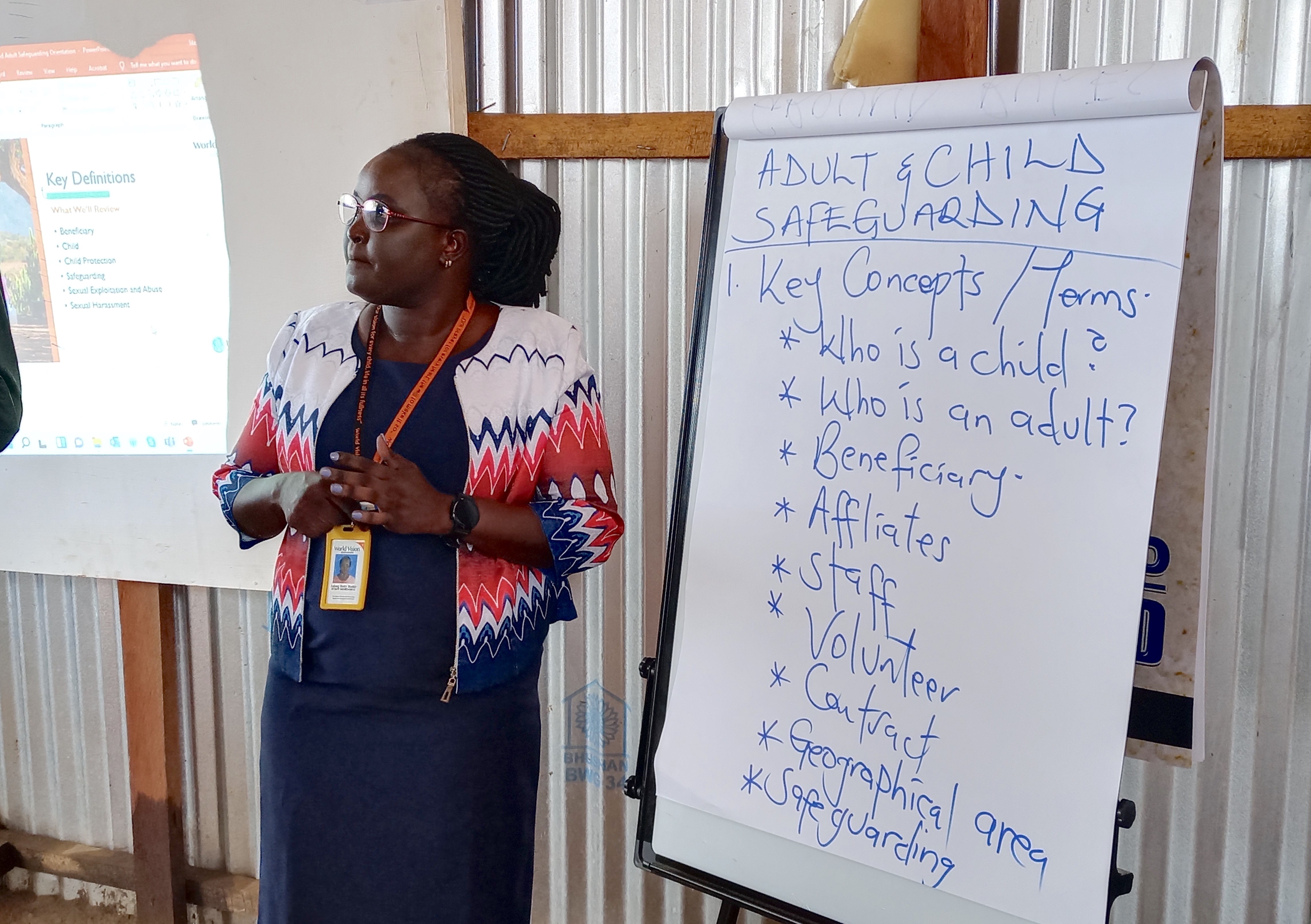 Story by Betty Adong, Advocacy and Protection Manager
For collaboration on safeguarding campaign, please contact Advocacy and Protection Manager Betty Adong at email betty_adong@wvi.org and/or Protection Coordinator Anthony Athian.