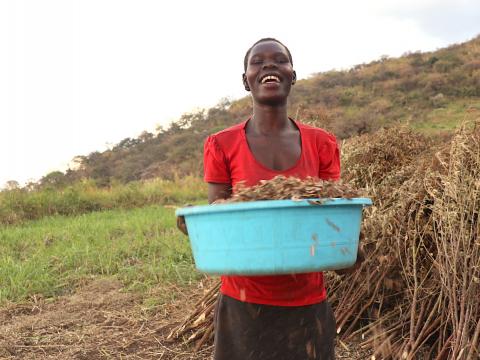 World Vision responds to locust swarm impacting South Sudan's breadbasket; fears of aggravated hunger rise
Wednesday, February 26, 2020
World Vision's Country Programme Director Mesfin Loha appeals for concerted efforts among agencies and a quick response to the locust swarm in South Sudan. " They need to act fast to assist communities that will be affected by the locusts impacting the already-fragile food supply in South Sudan is very high. Over 7 million are suffering from hunger and we do not want this disaster to happen and worsen the situation", he appeals.
The Food and Agriculture Organization (FAO) has confirmed that an estimated 2,000 adult locust insects have moved into South Sudan. They are widely known as short-horned grasshoppers that can increase rapidly in numbers and migrate in destructive swarms.
Initial reports said the swarm started with Magwi County, a part of Eastern Equatoria State, where World Vision's Building Resilience Through Assets Creation and Enhancement (BRACE II) Project assists 21,000 people highly dependent on farming for subsistence. The area is just 180km from Rajaf and parts of Central Equatoria hence are highly vulnerable to the swarm.
Magwi County is considered among the country's breadbasket, one of the very few areas that produce adequate food meeting local needs. It is part of Eastern Equatoria State's eight counties with an estimated population of 169,000 people.
Molly Acayo, a 22-year old mother from Magwi County appeals for help to come soonest. She says, "The locusts came and we were all terrified as they increased in number. All of us are worried of hunger as they descend in our crops and gardens."
World Vision's two project areas can potentially be affected by the swarm with farms and livelihoods supporting thousands of households. The Greater Resilience through Enhanced Agriculture and Nutrition (GREAN) Project supports over 160,000 people in Rajaf and Tonj North Counties and 75,900 people for BRACE II.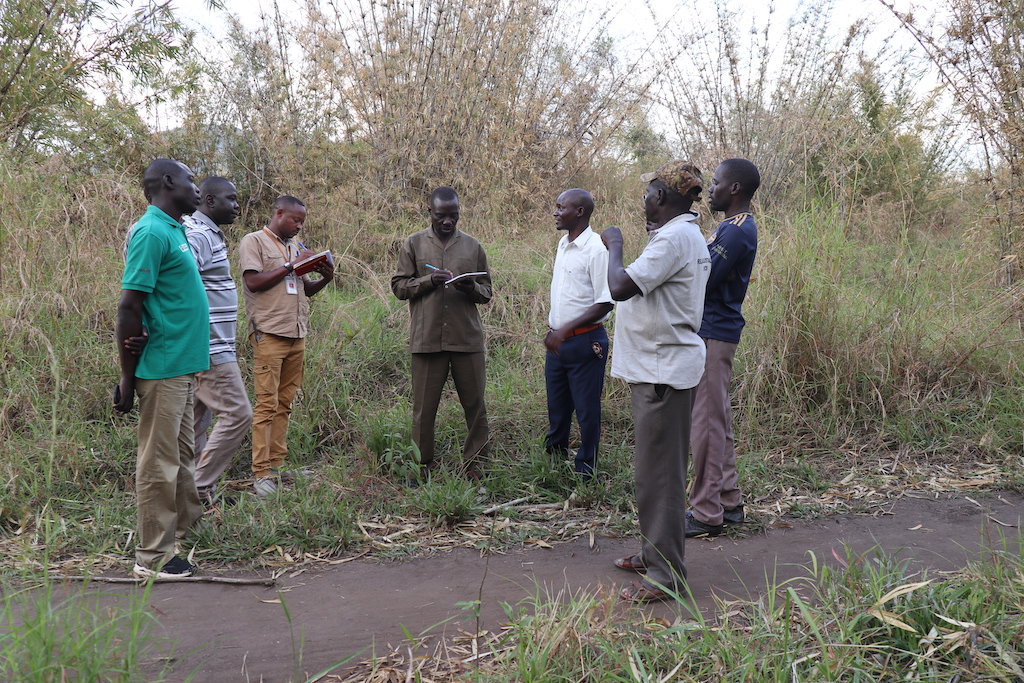 To address the impending disaster the locusts can cause to communities, World Vision has launched an emergency response that will target and compliment the current locations where BRACE II project is being implemented in five areas, namely Omeyo, Agoro, Oboo, Magwi and Palwat.
In coordination with UN's Food and Agricultural Organization (FAO) and South Sudan's Ministry of Agriculture, the goal of response is to reduce the impact of the desert locust infestation through rapid response and mitigation efforts. Its primary objective is to protect the livelihoods of vulnerable households and facilitate recovery, using a variety of methods.
World Vision is part of the rapid assessment conducted last week that included representatives from the Ministry of Agriculture. The team gathered information from various sources on the ground, and checked the impact of the swarm in the areas and discuss measures with various stakeholders.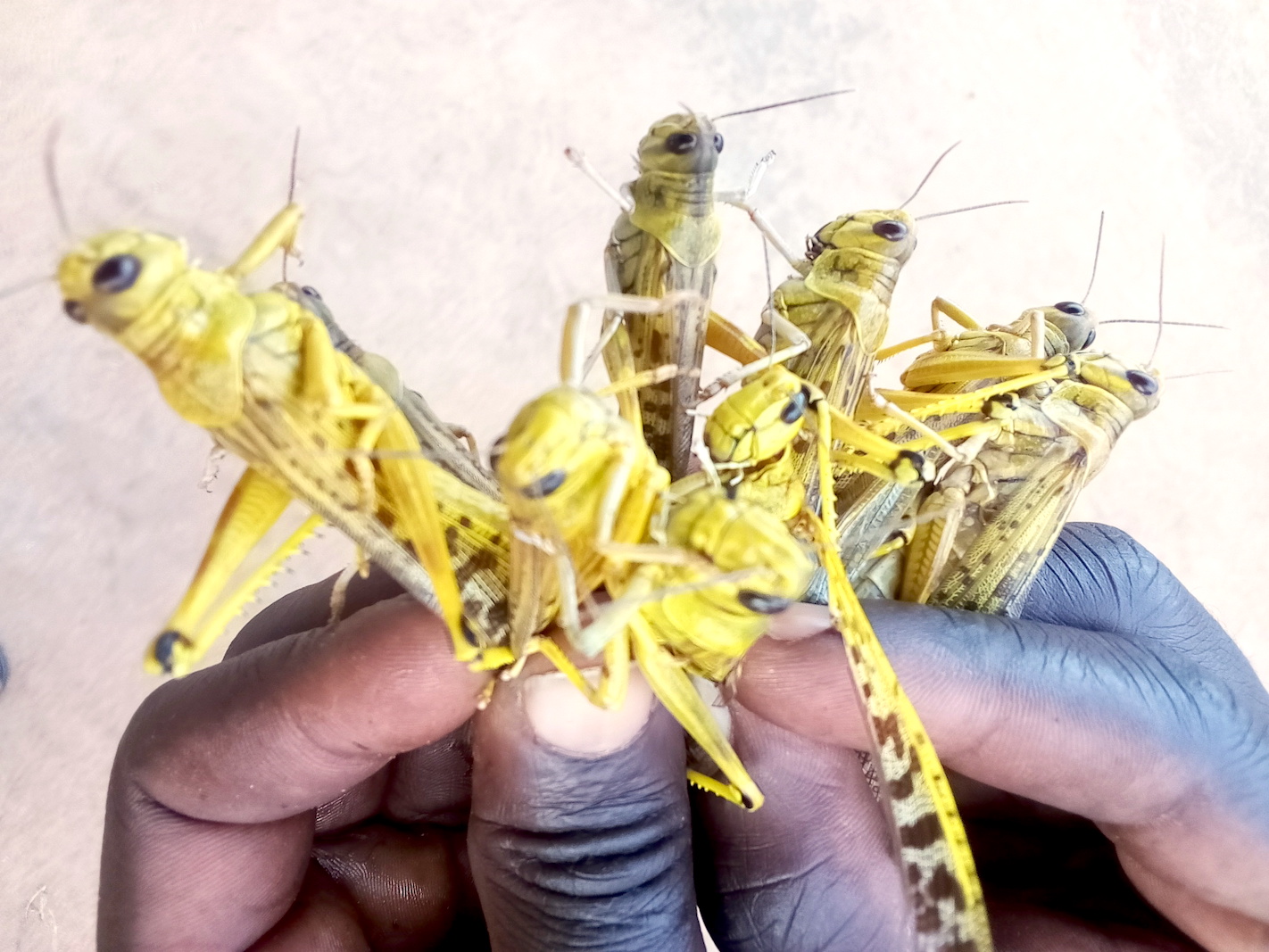 Celso Solomon, a representative from the Ministry of Agriculture during the assessment says, "The locusts are a threat, but if they are not controlled, they can cause a disaster. There is a great deal of fear among communities this week so the response should be quick."
World Vision's BRACE II Project Manager Kenneth Munyengerwi seconded Solomon's concern. He adds, "The locusts pose a huge threat to the success BRACE II has achieved so far. We have families that are now enjoying sustainable crop production. If we do not stop the locust infestation, the people will suffer the most and our efforts, along with our donors and partners, will be wiped out. We, indeed, need to act fast."
Cover photo: Molly Acayo harvested her cow peas in haste to save it from being wiped out by the locust swarms. 
Update by Cecil Laguardia, Communications Manager I Photos by Scovia Faida Charles Duku, Communications Officer