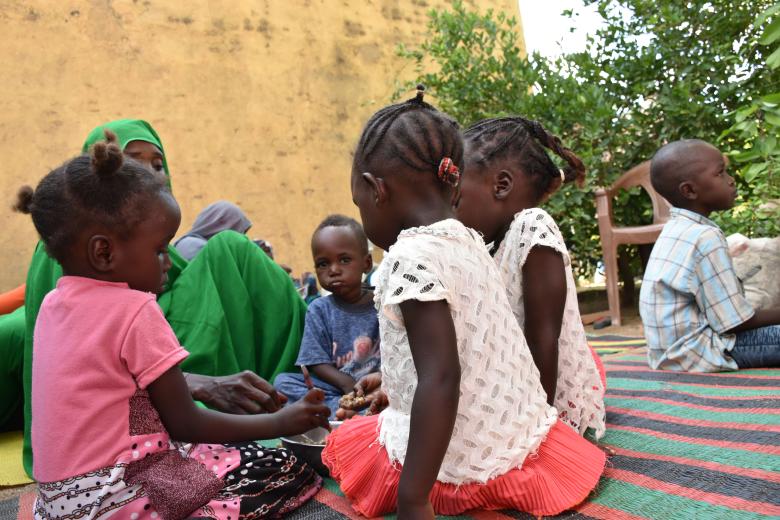 Community-led Complementary Feeding Sessions: A preventive approach to combating malnutrition
Saturday, September 5, 2020
Community-led Complementary Feeding and Learning Sessions (CCFLS) is one of the nutrition approaches that World Vision is promoting as a preventive measure to address child malnutrition, funded through UK's Department for International Development (DFID). 
Somai Adam, 28 years old, a mother of four children first came to learn of the community learning sessions at a World Vision-run nutrition centre in Mershing, South Darfur state, where she had brought her child –now three years old, then just a little over six months old– for treatment. According to the community volunteers who referred her to the facility, her child was underweight for her age.
Somai says her child was also suffering from diarrhoea and lack of appetite. At the facility, her very weak daughter was put on a treatment that included the Ready-to-Use Therapeutic Food (RUTF), to boost her weight: "As my child continued to receive treatment for malnutrition, World Vision community facilitators, introduced me to a group of mothers whose children were also admitted for malnutrition, and that's how we began to meet regularly."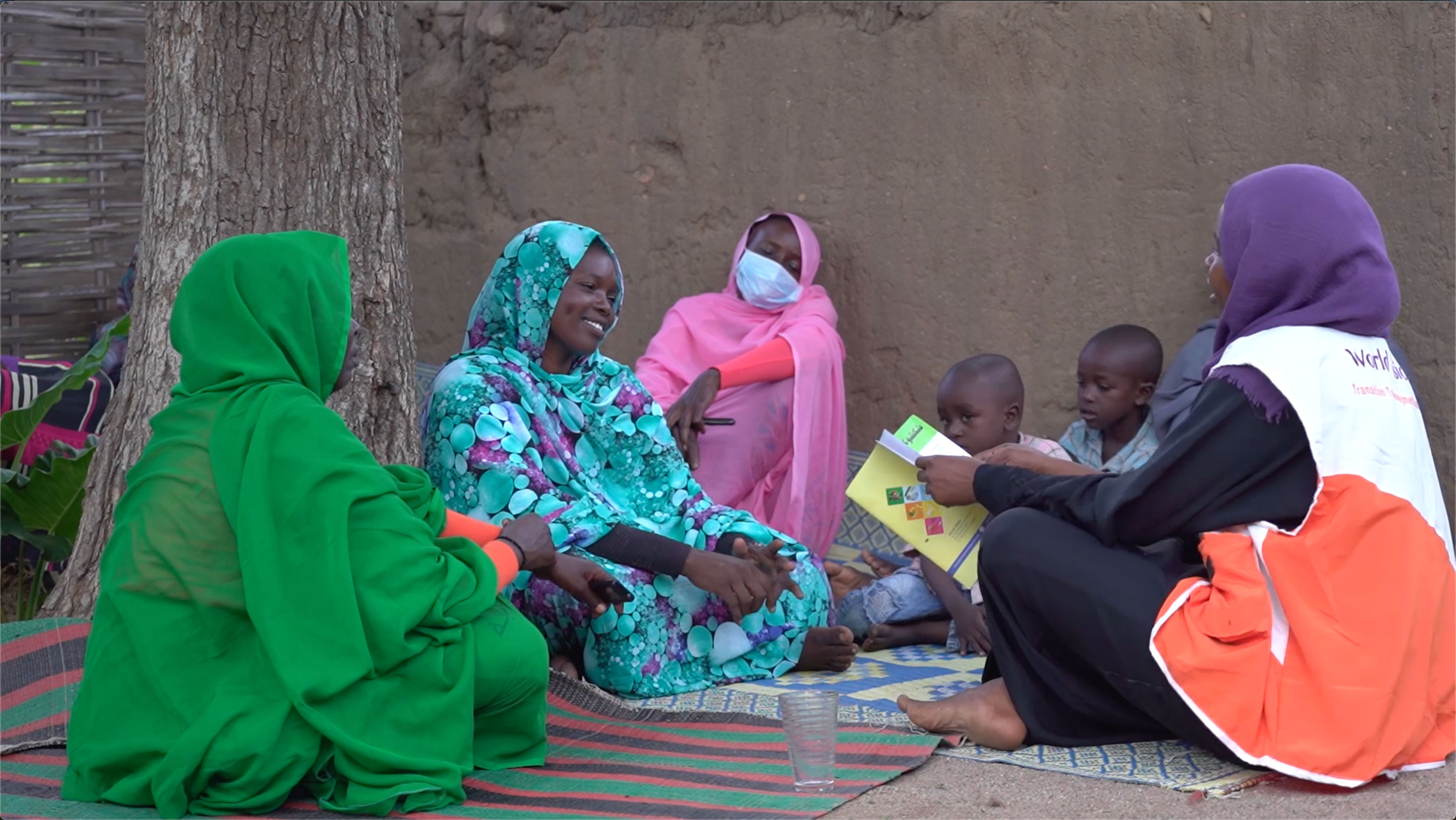 Making good nutrition choices
"What I like about this project is that it has improved our nutrition knowledge and equipped us to make good nutrition choices. It has also led us to appreciate the value of the food crops we grow here in Mershing," Somia acknowledges.
She adds that in the in the past, she would sell almost all the vegetables she grew on her farm at the local market in order to buy other foodstuffs. However thanks to the CCFLS, "I am more knowledgeable about how precious these vegetables are to protect children from illnesses."
Bahaaldin Ahmed, World Vision's nutrition officer says that CCFLS are like peer support groups for mothers through which they are supported to improve their nutrition knowledge. CCFLS, which also target children with faltering weight, promotes the use of locally available food crops that are highly nutritious to help address undernutrition concerns, before it is too late.
The mothers, 10 in total, usually gather at the home of one of the members for meetings in which they participate in nutrition learning sessions with the help of facilitators, and nutrition education and information materials. The weekly sessions are not complete without cooking demonstrations, where the mothers learn how to prepare nutritious-rich foods from locally produced foods, supervised by nutrition experts.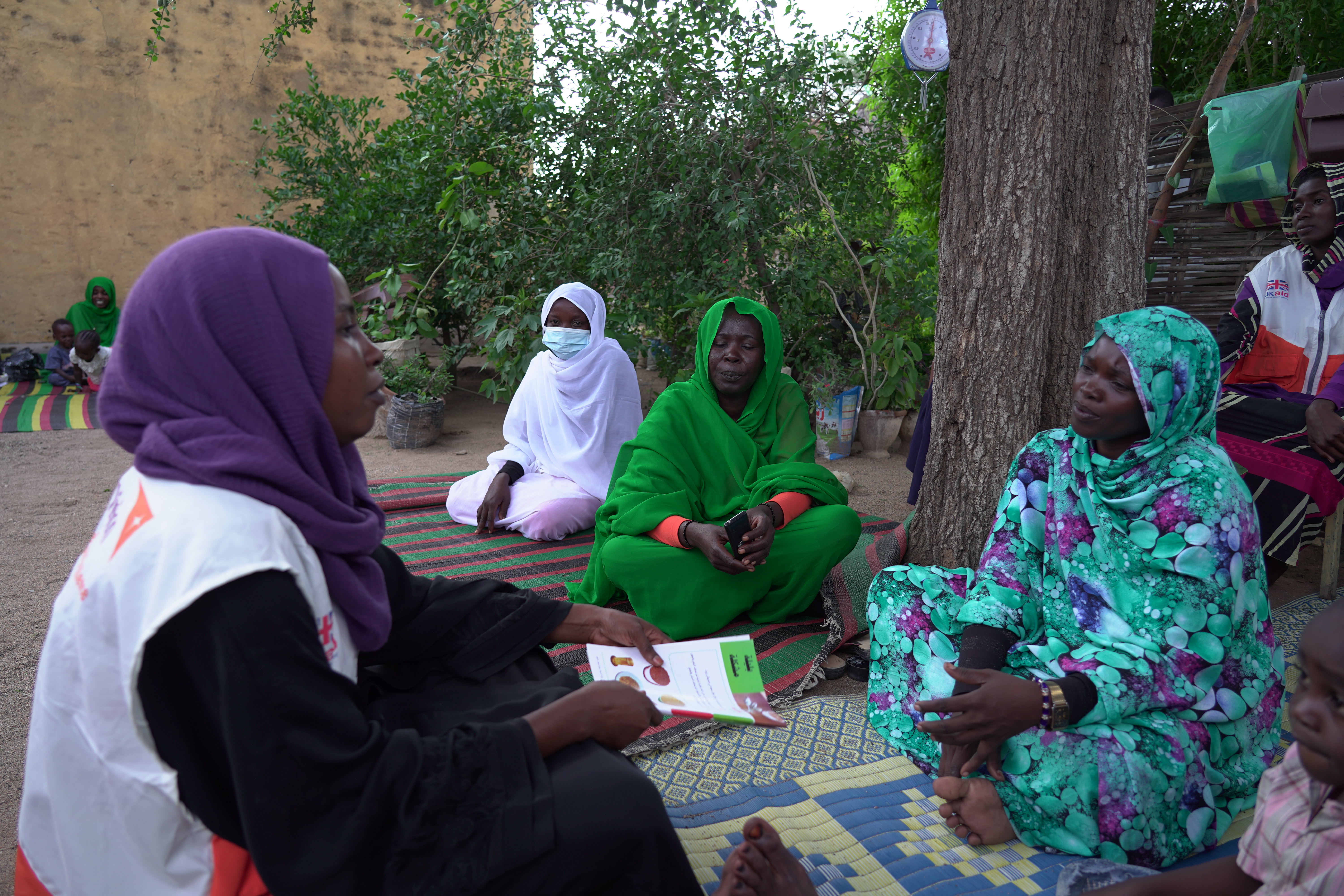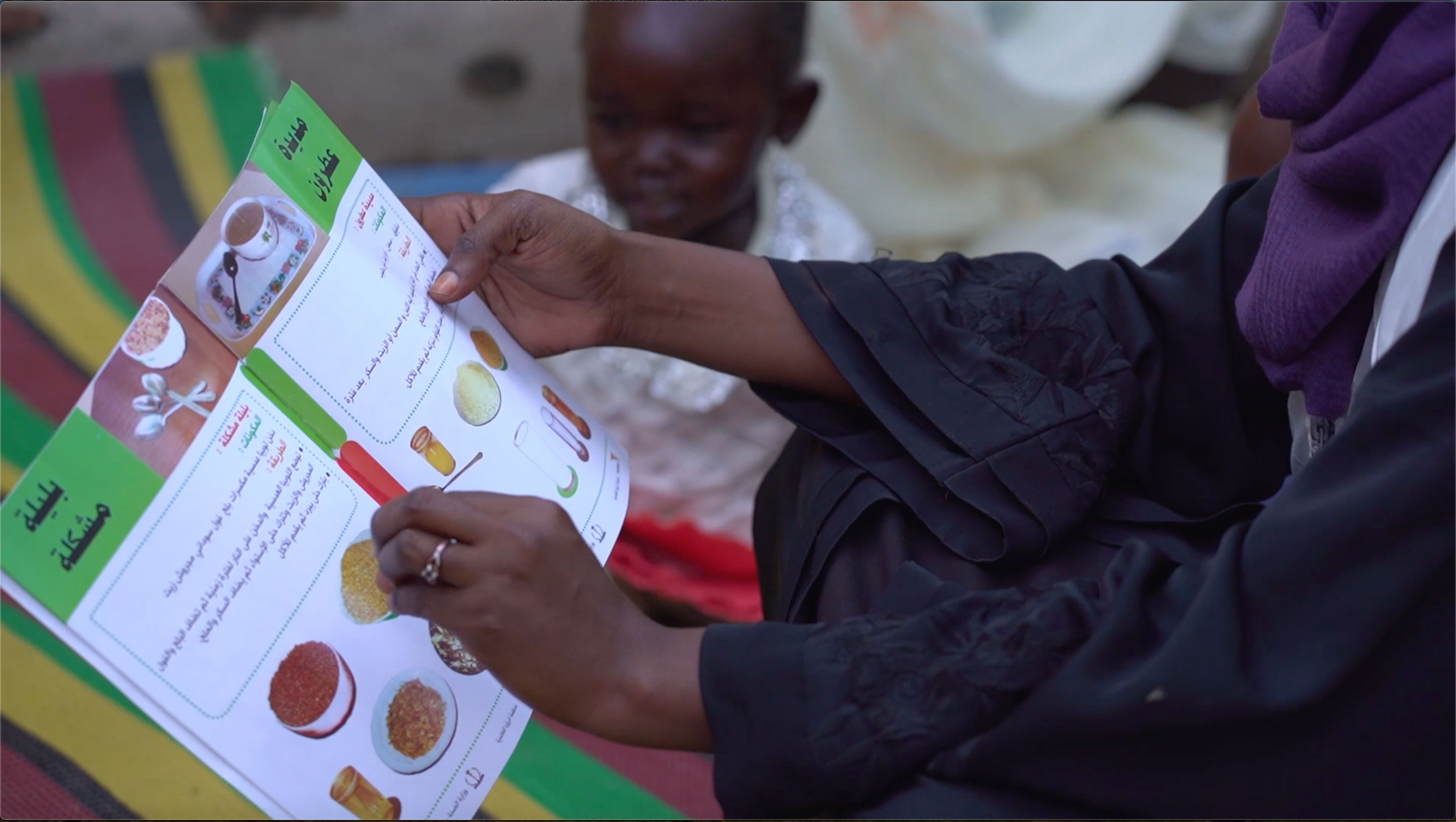 Jamaila, 28 years old, is one of the Lead Mothers in Mershing locality. Lead Mothers have been trained by World Vision to train other mothers. She shares that when mothers meet during community learning sessions, they go through cooking demonstrations exercises.
"These cooking demonstration sessions help many mothers learn different ways to prepare their food, and I have come to appreciate them very much, because mothers say when they go back home, they are eager to try out different things," the mother of four explains.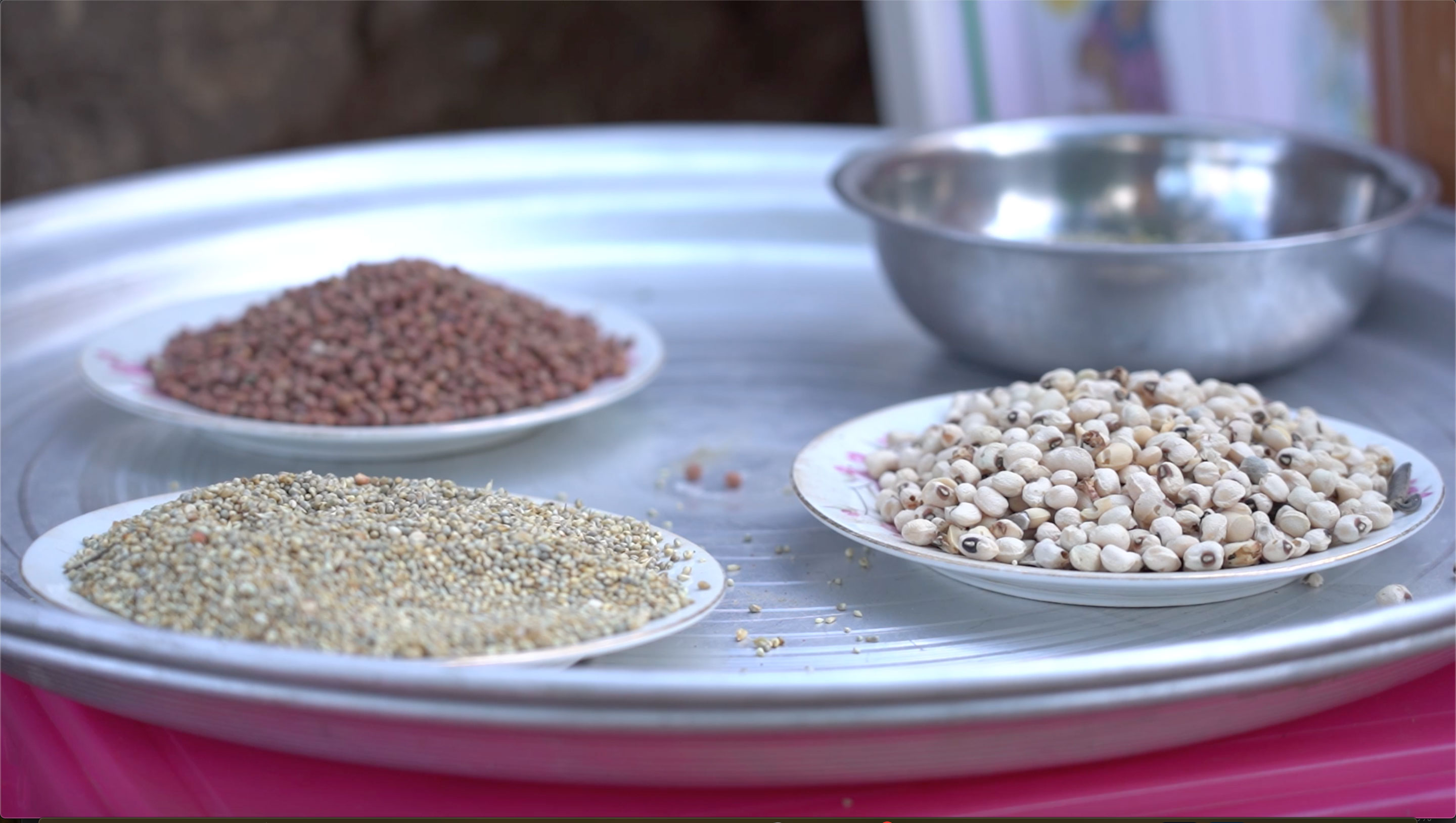 Jamaila also got involved with the programme since 2017 after an experience with malnutrition. Her son, Abu, had been admitted to a malnutrition treatment facility, with severe acute malnutrition, at about six months old: "He was suffering from frequent bouts of diarrhoea, and had a Mid-Upper Arm Circumference of 11.3 cm."
Knowledge empowers mothers to improve their children's dietary choices 
For Jamila, the nutrition learning sessions have been an 'awakening of the mind': "I started to realise that there are plenty of things I could do to protect my children from health conditions like malnutrition and diarrhoea."
"Ensuring meals have a balanced diet, hygiene when preparing food, exclusive breastfeeding, feeding them fresh vegetables and fruits from the farm", she lists them.
"For example, instead of feeding them tea all the time, I like to prepare for them millet porridge that I have added fresh milk," Jamaila says. "It was amazing to learn how incorporating certain foods into the children's diet made a big difference, and so learning that I could simply mix different foods found locally to enrich my children's diet, was amazing."
World Vision has also supported the mothers with improved certified seeds and farming tools to encourage them with their homestead kitchen gardens projects.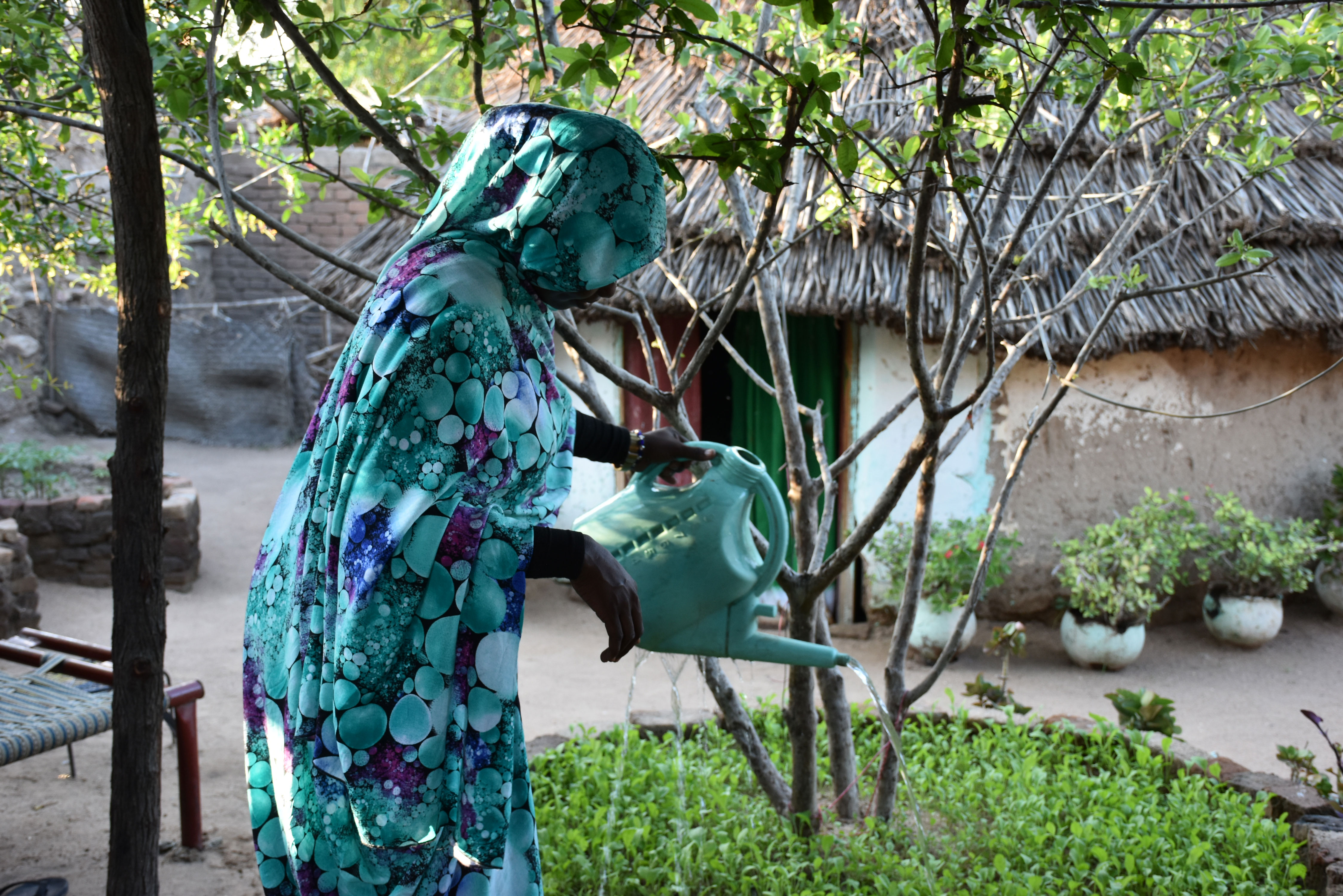 Kitchen gardens are also an outcome of the CCFLS, for mothers to easily grow and access nutritious foods for their children, as a means to fight malnutrition, instead of the over-reliance on RUTF for nutritional support," World Vision's Bahaaldin noted.
While child malnutrition cases are still being recorded in Mershing (with at least two out of every 10 children currently, according to South Darfur State Ministry of Health), Bahaadldin is hopeful that the community will be free of it someday.
Aisha Abdullah, another Lead Mother, is also hopeful that the rates of child malnutrition in the community, will reduce significantly with more knowledge on nutrition being spread: "I think the complementary feeding and learning sessions is an effective method to combat malnutrition."
As of August 2020, there were at least 200 Lead Mothers in the locality alone, reaching 10 other mothers in their community.
More about CCFLS 
The CCFLS intervention involves 12 days of meetings, cooking demonstrations, and feeding children suffering from malnutrition or facing its threat. Before and at the end of the 12-day period, children have their malnutrition status checked through Mid-Upper Arm Circumference (MUAC) screening and weight measurements.
Children showing no improvement are then referred to a health facility for further investigation, and those who are successfully rehabilitated are monitored for up to 12 months with weights taken every two months.
Story contribution and photos by Gamal Ghallab, communications officer, WV Sudan