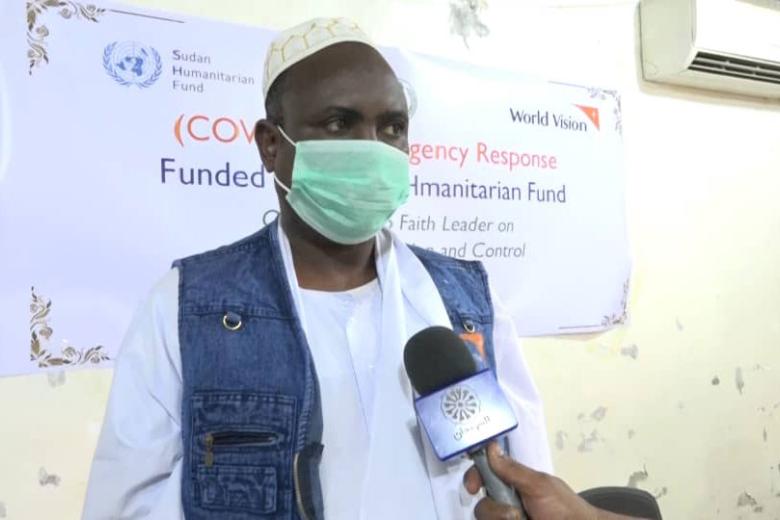 Faith Leaders boost World Vision's COVID-19 prevention efforts
Monday, June 22, 2020
Pastor Boutros al Nour, the chairperson of the Blue Nile Council of Churches, is one of 27 faith leaders that World Vision is engaging with to boost the fight against COVID-19. Pastor Boutros is responsible for pastoring at the Hai al Shatti church in Damazin locality, the capital of Blue Nile state that has so far confirmed two confirmed cases of the novel coronavirus.
After participating in a workshop organised by World Vision to orient faith leaders on COVID-19 infection, prevention and control, Pastor Boutros has been actively engaging with his community; incorporating COVID-19 risk prevention messages during his religious teachings. 
"I feel obligated to the community, to not only provide religious teachings but also persuade members of my church to take time and understand the risks associated with the coronavirus, how the virus spreads and making them aware of the various preventive measures.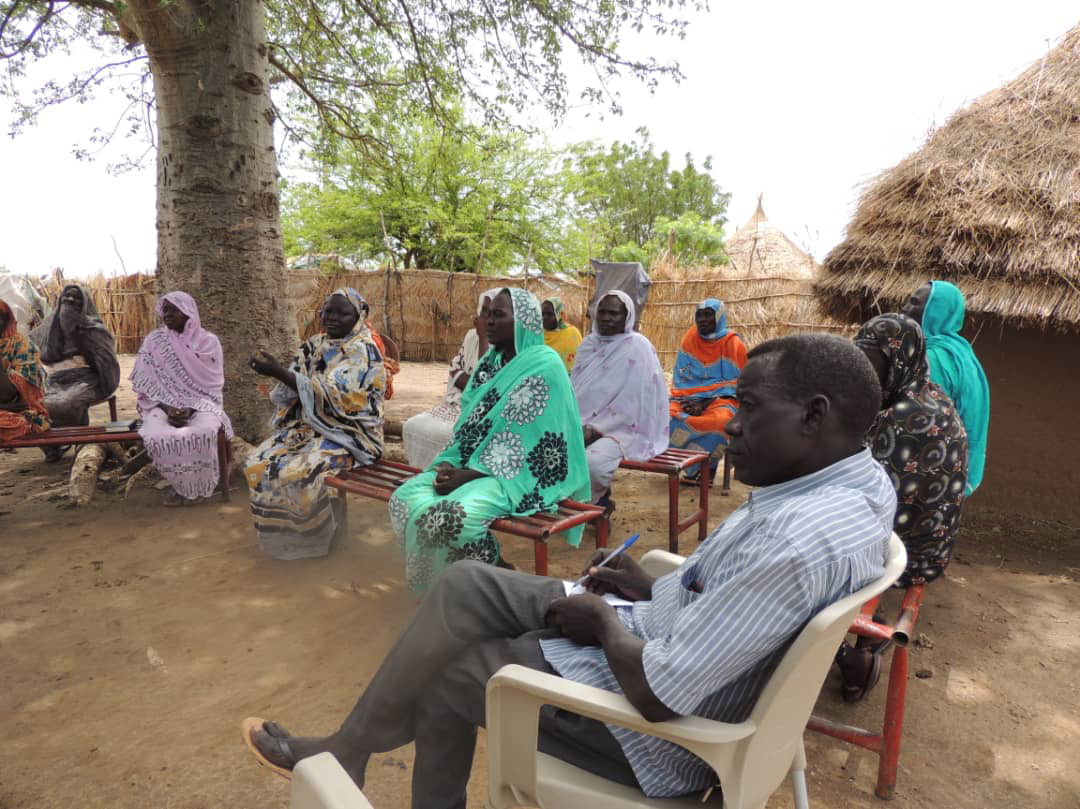 Pastor Boutros has on several occasions joined the community mobile campaigns organised by the State Ministry of Health and World Vision to spread COVID-19 messages.
Although his local community does not have any positive cases of COVID-19, Pastor Boutros insists that strictly adhering to the preventive and protective measures must continue, and that's what he attempts to do. "Such efforts are necessary to make sure that our community is safe and healthy," he observes.
Prayer gatherings are not just for prayers but also learning about COVID-19
As part of the preventive measures, the Pastor has had to adjust Sunday prayer gatherings arrangements to further engage with the community members on the coronavirus pandemic. "Now, we use Sundays not just for prayers, but also allocate an hour for education sessions on COVID-19 and for community members to share openly their concerns." 
He adds that he has also ensured necessary precautions are taken during church services, which are now conducted under a tree in the open space, as opposed to having congregants confined in the church building. 
With funding through the Sudan Humanitarian Fund, World Vision has also provided faith leaders with COVID-19 Information, Education & Communication (IEC) materials with approved messages, which they combine with other teaching methods to sensitise their followers on the disease.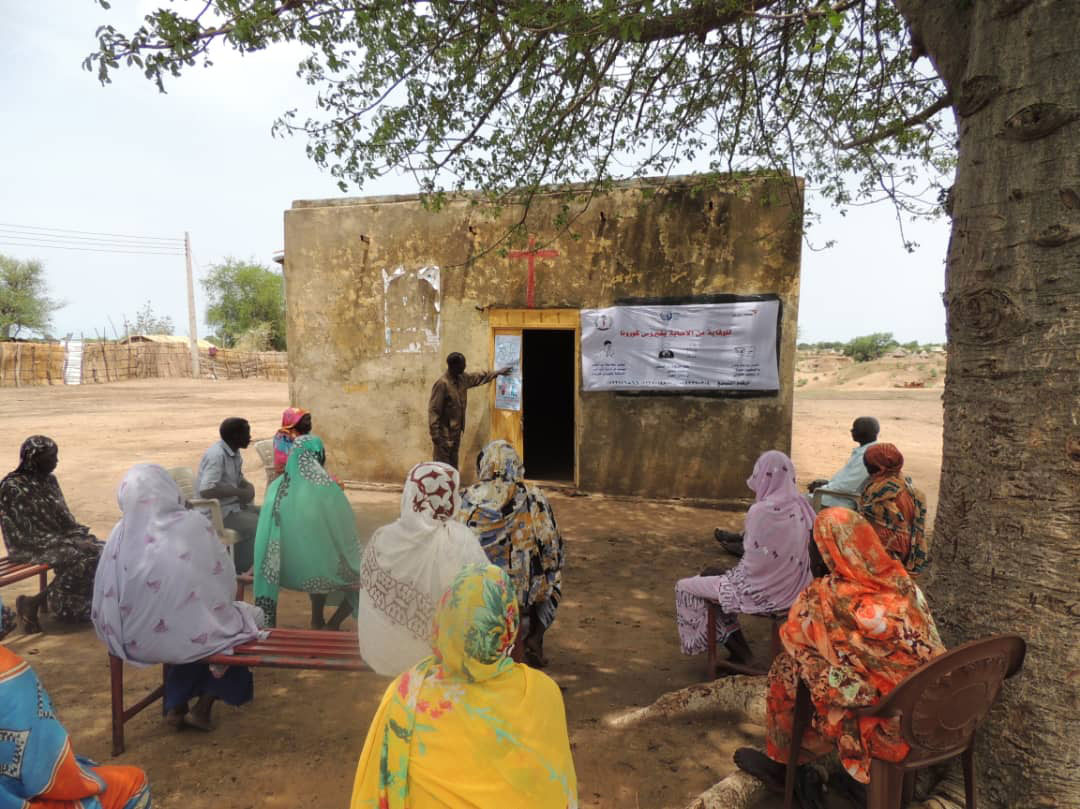 Pastor Boutros arrived in Damazine in 2009 as an internally-displaced person (IDP) and has spent his time spreading hope to the community, some of whom are IDPs like him. Now, as the community faces the threat of COVID-19, he is not only filling some of the knowledge gaps that exist in the community, but also advocating for the community's needs, whenever he has the opportunity to speak with the Government and humanitarian agencies. 
"A lot has to do with changing the people's behaviours and attitudes, which can be very challenging. For example, there are community members who believe that the coronavirus is a lie, and therefore refuse to observe the given guidelines", Pastor Boutros worries.
Pastor Boutros' sentiments are echoed by Abu Babiker, an Imam at a mosque in Roseiries locality. While a full lockdown has not yet been imposed in Blue Nile, he wishes that people would strictly observe the guidelines as precautionary measure. 
He notes that persuading people to avoid gatherings and keeping a distance between themselves is the biggest challenge facing them as social leaders. "We still witness people gathering and mingling at social events such as weddings, funerals and in the markets," Babiker observes with great concern. But as religious leaders, part of our calling is to keep encouraging and urging people to listen and heed to the message being conveyed to them. Part of this, is to keep explaining to them the risks associated with this virus and their role in keeping the community safe".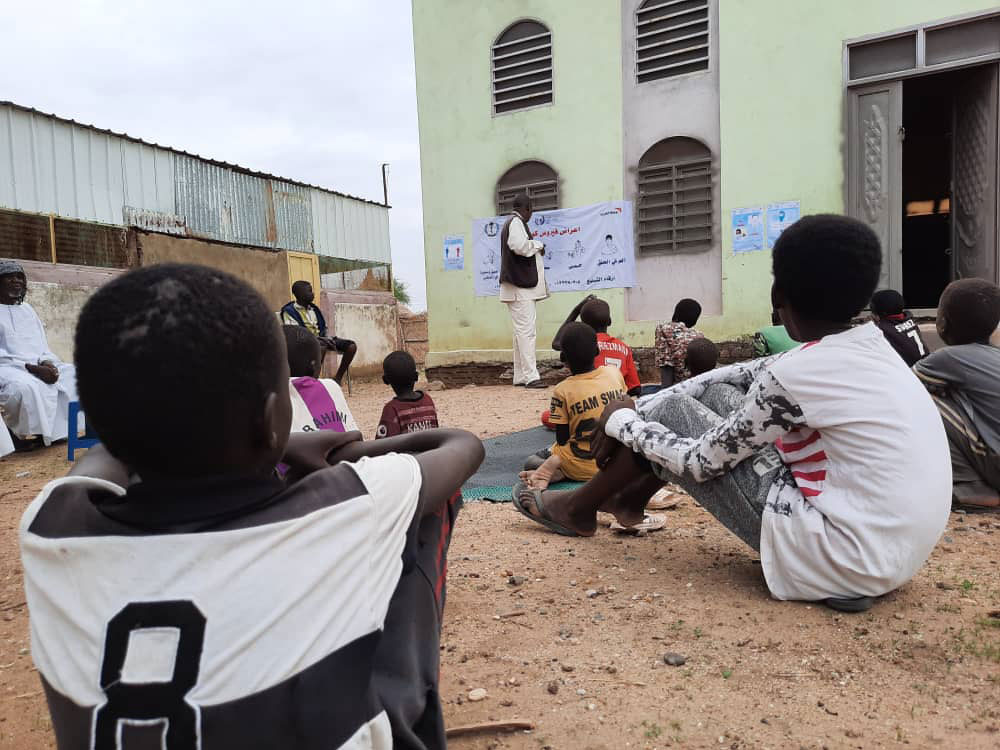 Pastor Boutros concurs. "As a religious a leader, I have to keep reaching out to the people, including those who strongly refuse to accept the reality, and have ongoing conversations with them."
When he has enough airtime data in his mobile phone, Pastor Boutros also likes to show community members news from around the world on how the pandemic has affected the whole world, for them to see that COVID-19 is a worldwide pandemic.
'With time, people have been accepting of the reality, and I see them reconsider their attitudes and behaviour towards the pandemic, and begin to take it more seriously. For example, people seem to have become accustomed to keeping physical distancing guidelines, because we are practicing that whenever we gather for prayers," he observes. 
A lack of essential services could be counterproductive to COVID-19 prevention 
Both leaders worry that a lack of essential services to promote the practice of COVID-19 preventive measures owing to the poverty level of the community could be counterproductive to all the efforts being invested to stop the spread of the virus.
While people are being urged to adhere to preventive measures, most of them can barely afford soap and hand-washing facilities to practice proper hand-washing with soap," Pastor Boutros notes. 
World Vision is partnering with trusted community influencers such as faith leaders in not just Blue Nile state, but also in East Darfur, South Darfur and South Kordofan states, in engaging community members on COVID-19. Besides incorporating COVID-19 messages into their teachings, faith leaders have also been sharing messages of hope to the communities, including through broadcast media. 
Story by Gamal Ghallab, communications officer, World Vision Sudan
---
Learn more about and/or support World Vision's global work to limit the spread of COVID-19 and support the children impacted by it on our COVID-19 Emergency Response Page.