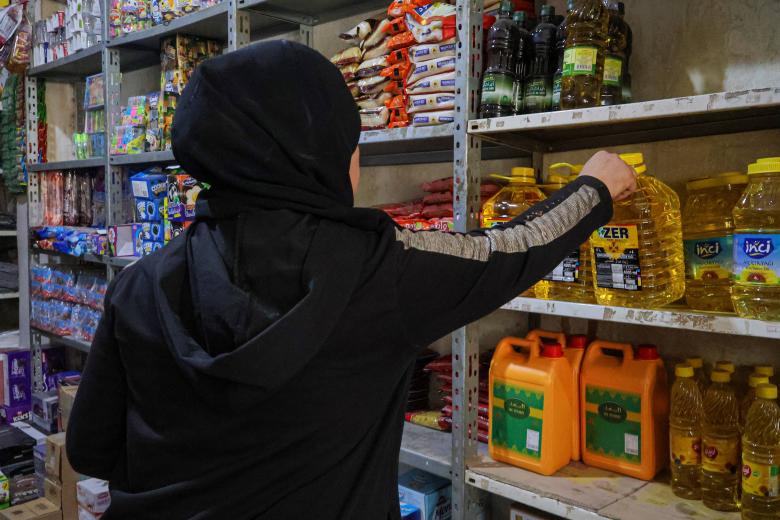 Nothing Will Harm My Children
Wednesday, November 8, 2023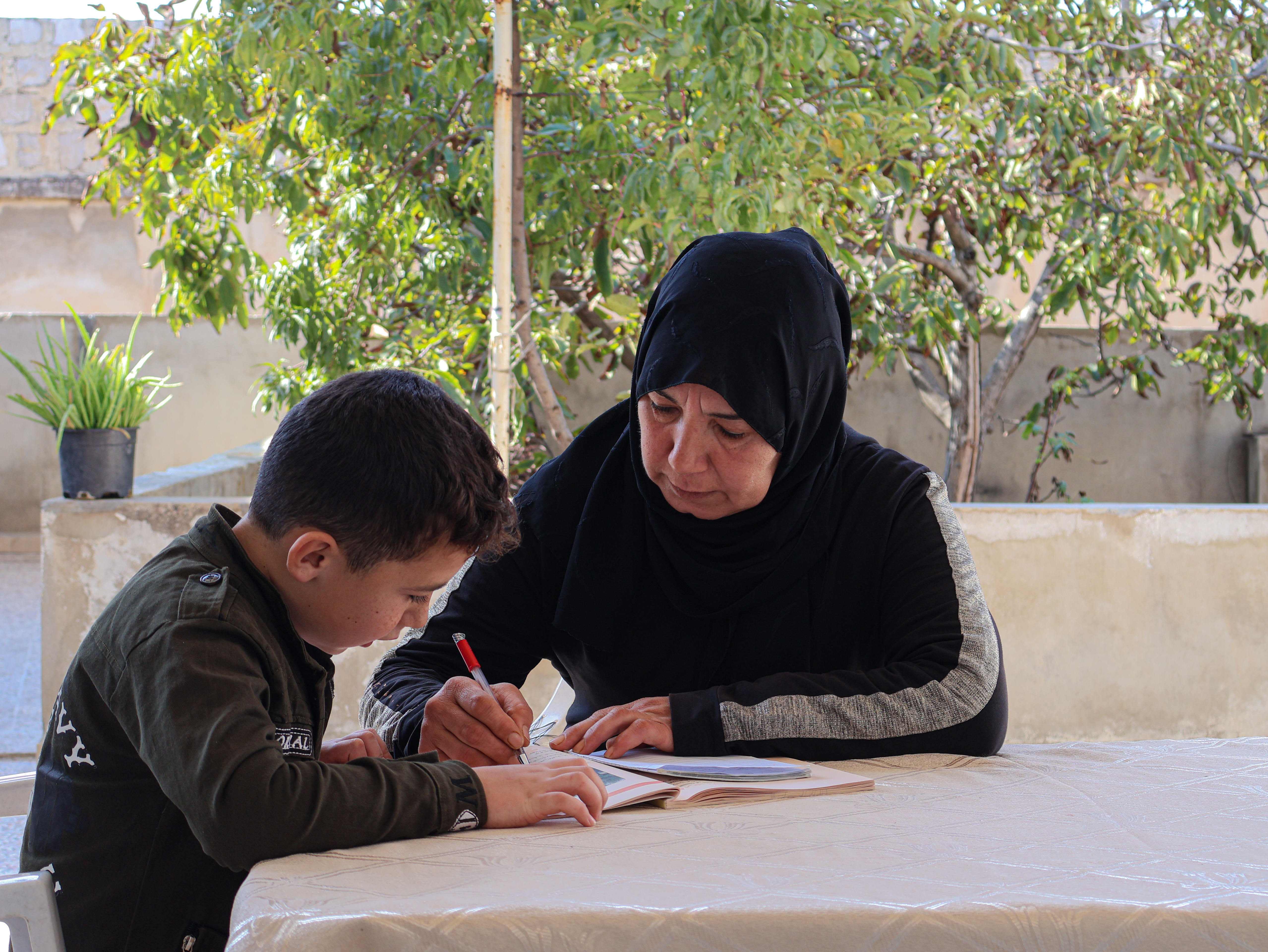 Nothing Will Harm My Children
The moment Samah* became a mother she knew she needed to protect this precious life and guard it with everything she could.
Samah was blessed with five children [the oldest is 20 and the youngest is 6] she is willing to give up he life for. Every time she looks into their eyes, she sees the world, future and hope. She and her husband raised them trying to shield them from the harrowing war right at their doorstep. It wasn't easy, but despite everything they managed, her husband provided the sense of safety enough to close their eyes at night, Samah provided a warm loving presence making a house feel like home. They had enough food for the day and a roof over their head and children were in school.
This is a luxury in Syria and Samah was thankful every day. She knew she is one of the few people in Syria to lead such a life.
But life had other plans, it wanted to test Samah's patience and resilience. In 2022, her husband went to run some errands on his motorcycle. It was just another day until the horrifying news was declared to Samah.
"May his soul rest in peace"
These words broke Samah's heart and back. Her husband was her backbone, her lifelong companion, love of her life and father of her children. The entire world collapsed upon Samah's chest and breathing felt like impossible. She turned to her children who are orphans now. Just a couple of seconds ago, they had a loving father who moved mountains just to see them smile.
Their entire lives are turned upside down. And Samah became everything to her children- a mother and a father.
Ever since her husband passed away, she struggled to make ends meet. "Not having my husband led to accumulated burdens we couldn't bear". Financial struggles aren't the only trouble she faced, lack of safety as well. The family didn't feel safe anymore. Her husband provided them with unwavering feeling of safety and now Samah is doing her best to provide. But how could she provide something she is missing herself. Despite all of this, the mother was there for her children deriving strength from the memory of her late husband.
However, bills began piling and her children started missing school due to rising transportation fees. "I couldn't cover her fees so sometimes my eldest daughter had to skip going to university. Other times, she didn't eat at school to save for transportation the next day". Samah adds, "During, I faced difficulties in securing food, it was very difficult".
Just as the family was trying to survive, the earthquake struck. Samah and her children were cooped up in a small room when the ground began shaking. "My little daughter ran into my arms terrified. We didn't know what was happening. We were too frightened to evacuate. We didn't know if it was bombardments or an earthquake," she recalls.
Sadly, families like Samah's have been through trauma and fear for years they believe they could lose their lives to war at any second. When the ground stablalised, the family went out only to realise how lucky they are. It was a massive earthquake.
After a while, they went back into the house and slowly they were able to overcome the fear they lived through that day. However, the same issues remain as a matter of fact, things only exacerbated. Samah faced more issues in securing basic necessities to her family. 
Thankfully, Samah heard about a project that support people who are affected by the earthquake financially. "I heard from the local community that Takaful Al Sham [World Vision Syria Response Partner] is conducting a survey and collecting information about people affected by the earthquake and I applied," she adds, "then they visited me and told me that I will receive financial support over two periods,"
Samah received financial support and so did more than 4,000 other families enabling to cover their basic necessities with support from Aktion Deutschland Hilft e.V.
*Name has been changed to protect identity.
This story has been produced with the financial assistance of Aktion Deutschland Hilft e.V. The contents of this document are the sole responsibility of World Vision Syria Response and can under no circumstances be regarded as reflecting the position of Aktion Deutschland Hilft e.V.